Vote in the poll for the dumbest possible match ever:
Who Wins Floyd Mayweather Jr. vs. Conor McGregor?

Loading ...
June 14, 2017
Well, I sure look like an idiot right now…
---
June 13, 2017
ESPN says it is signed, sealed, and ready for some time in late August. I don't feel like looking up the exact date because … right. STOP IT. ALL OF YOU NOW. FOREVER.
I just waiting to be wrong, I know. But I'm also willing to be an ass in the end if it makes me look smart for now. The fight isn't gonna happen. STFU.
---
May 19, 2017
This was "announced" like a day or two ago but whatever.  Dana has said he and Conor have agreed to the terms of the bout and now await Floyd to sign too.  How noble of them.
---
May 1, 2017
Floyd's uncle, who was a good fighter in his own right but who is now in his 60s, says he wants to fight Conor.  He also says he'd win.  He's probably right.
---
April 19, 2017
Dana was on Colin what's his face today and talked potential NUMBERS for the fight that won't happen.
White said:
"It depends on how much the fight sells. And if the fight sells as well as I think it can, Floyd makes a little north of $100 (million) and Conor makes $75 (million)."
That is a BUTTFUCK load of cash. I also see that as the UFC getting $25m but we'll see.
"He (Mayweather) feels like he's the A-side and he should get more of it. We haven't really gotten into that negotiation yet. I wanted to get McGregor locked in first, because McGregor is under contract with me. And at the end of the day, does this fight make a ton of sense for me? It really doesn't. But Conor wants this thing really bad and I've said it many times, the kid's stepped up and saved some big fights for me, man, so I'm in. I'll figure it out."
I think Dana will do it. Maybe. But…
"Obviously, in boxing, you start to negotiate things like the gloves and the officials and the judges," White added, "and how big the ring is — a lot of different things you can negotiate as far as the fight goes. But again, I haven't gotten into a room with Team Mayweather yet, and who knows. The Conor side, we're good on the Conor side. I need to figure out the Mayweather side, and maybe it can't be (figured out). Maybe the other side can't be done, but we'll see. I promised Conor I'd do everything I could to make this thing happen, so that's what I'm going to do."
And there it is: the magic out. Can't ya just see the seeds for why it doesn't happen being planted? I can. Because I'm a smart, smart man.
(I'll still watch if it does happen. Obv.)
---
Updated March 16, 2017
I swear on all that is fuckery, someone is reporting that Mayweather wants this fight to take place in Moscow.  I've officially changed my tune and now desperately want to see this happen in Russia.
I'm done, Gus.
Will CONOR MCGREGOR FIGHT FLOYD MAYWEATHER JR.?
No.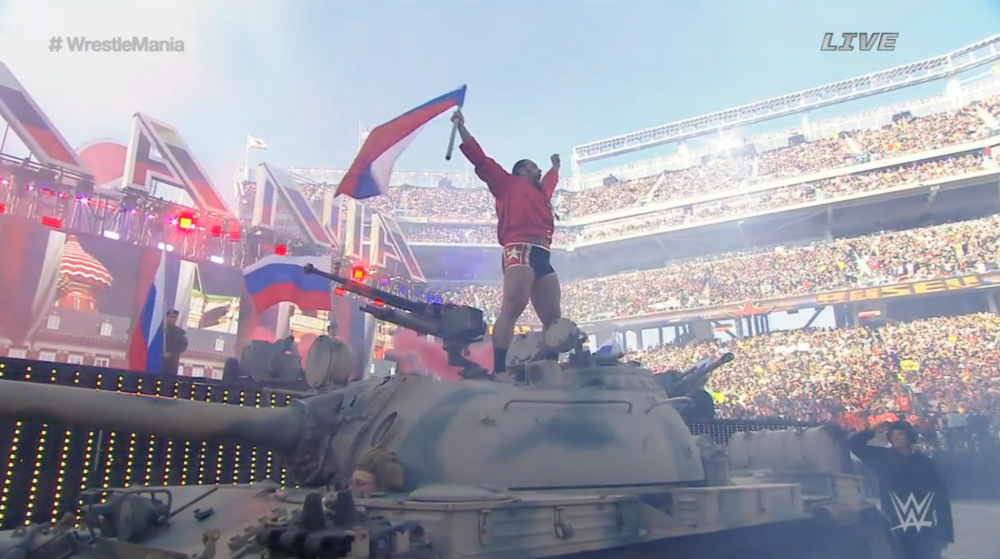 ---
Updated March 14, 2017
I've decided to just keep all this in one post.  This way, I'll always be able to remind people of how smart I am.  And if I'm wrong?  I'll delete this. (Or I just won't push this and I can't imagine people are digging through all the archives.)
Floyd said he's officially un-retired and ready for Conor.  Sure, you asshole.  There are also reports that the T-Mobile Arena is "holding" June 10th for the fight.  Sure, you fucking assholes.  I ranted A LOT about this on MMA & STUFF.  Grady laughed so it must have been good.
---
February 15, 2017
Stephen A. Smith is what you'd get if you took a useless sack, one riddled with holes, then filled it with shit.  What then plopped out of the sieve is Smith.  He's the latest to claim that Conor McGregor and old Pretty Boy Floyd are going to fight.  I'm sure he heard it from Mayweather, who I'm also sure is a "close personal friend."
It. Will. Not. Happen.
Both egomaniacs involved are simply keeping their name in the public eye and the sports media is as useless as, well, Stephen A. Smith, so they're happy to pretend.  All the money involved, all the players, all the deals that would have to be cut, to say nothing of the fact that an athletic commission would have to sanction a fight between arguably the greatest living boxer and a guy who has never boxed before.  OK, maybe Texas would do it.
And fucking heaven help me if it ever does go down, because I'll probably lose my mind with all the absolutely stupid opinions and analysis.
---
CONOR MCGREGOR WILL NOT FIGHT FLOYD MAYWEATHER JR.
This was originally written May 6, 2016 – AND STILL JUST AS RELEVANT
Did you hear the latest news?  Conor McGregor is going to fight Floyd Mayweather Jr. in an epic boxing match.  Floyd will gets $100m+ and Conor gets $7m.  This first came out of … THE SUN!  The UK's worst paper.  And I don't mean bad in the usual ways, I mean bad as in it's a piece of shit that no one takes seriously and should be fucking closed.  I'm not linking them, because FUCK THE SUN.
The made up claim is that Floyd is obsessed with beating Conor because McGregor said he'd beat Floyd in 30 seconds.  Because of this, it'll be pure boxing and McGregor has "to lose 25 lbs." (Fuck knows what that is supposed to mean.) And all this will happen in Vegas, sometime this summer.
No, it won't.
CONOR MCGREGOR VS FLOYD MAYWEATHER JR WILL NEVER HAPPEN –

EVER
If you believe this fight will take place then you're a moron.  You should not breed and I'm sure have already at least once tried to shoot fireworks out of your asshole only to be surprised when it didn't work.  You should be grateful that the world exists in such a way so as to take care of people with your IQ.  I'm not even being over the top trollish in a way to anger people up and all that shit.  Truly, if you think that somehow these two will box in Vegas then you're stupid.  I'm sure if I went back a century and found the actual differences in medical textbooks between "idiot" and "moron" and such that you'd fit every category.
This will not happen.  I shouldn't have to explain why it won't happen beyond: the UFC has a contract.
All of the other 50 million reasons why also apply, from there's no way McGregor takes so little to there's no way Mayweather also takes so little, and so on.  Conor McGregor is not going to fight Floyd Mayweather Jr ever.  Never, ever, ever.  It will never happen.
If you see people talking about it happening then you should know they too would be sterilized if eugenics was still public policy.
---

Loading ...