I blame only myself and my foolish ways for doubting this fight would ever happen.  Of course it was going to happen.  That's how the world works right now: whatever you think can never happen absolutely will.  It's the ultimate fulfillment of Murphy's Law.
I should've been obvious when Trump won the primary.  And won the general election.  And kept avoiding damage from scandals.  And when the Cubs won the World Series.  And the UFC was sold for more money than any sports franchise on earth is worth.  And LeBron single handily beat the Warriors last year.  And when I got accepted to Yale.  This is the world we live in, one where Floyd Mayweather Jr. and Conor McGregor are actually going to box one another.
It's been teased at and hinted upon and all that but Kevin Iole reported today that a date was secured for August 26th for a boxing match at either the MGM or T-Mobile Arena.  I'll put in perspective how big this fight will be thusly: I double checked what day of the week August 26th was by typing in "august 26 2017" into Google.  All of the top results are about this fight.  Yes, this fight is already defining a day, ala 9/11.

Loading ...
I still didn't believe it but Conor himself tweeted that it's on, which I also wouldn't normally put too much stock into because this time last year he was crying on Twitter about retiring.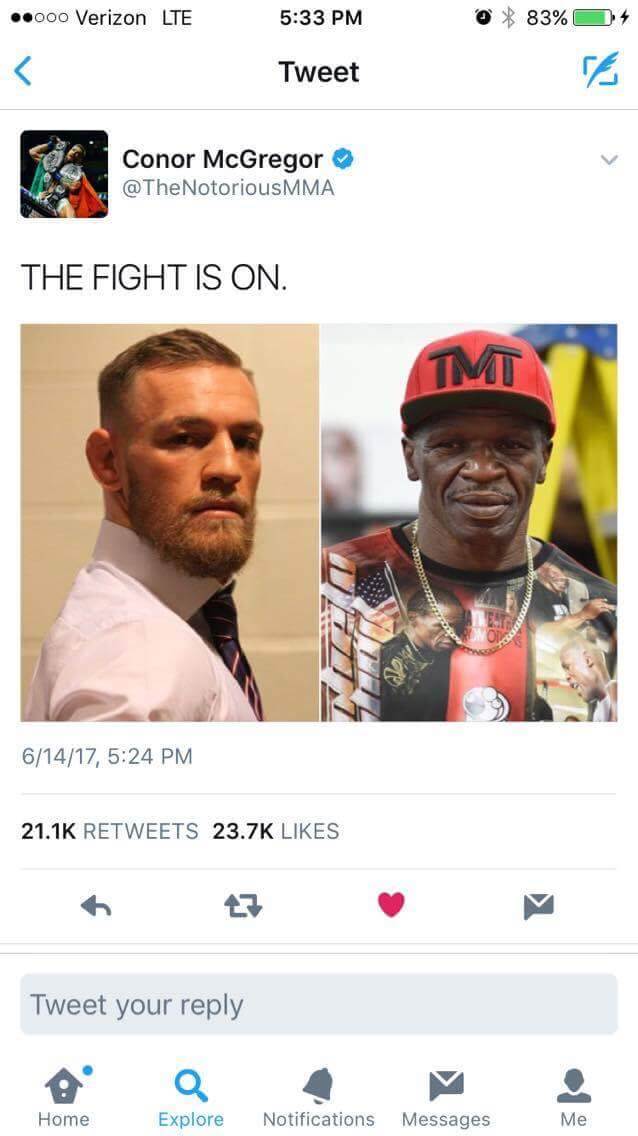 And then Dana tweeted a smiley face which … fuck me, that's a way we now communicate things like this, but such is life, I guess.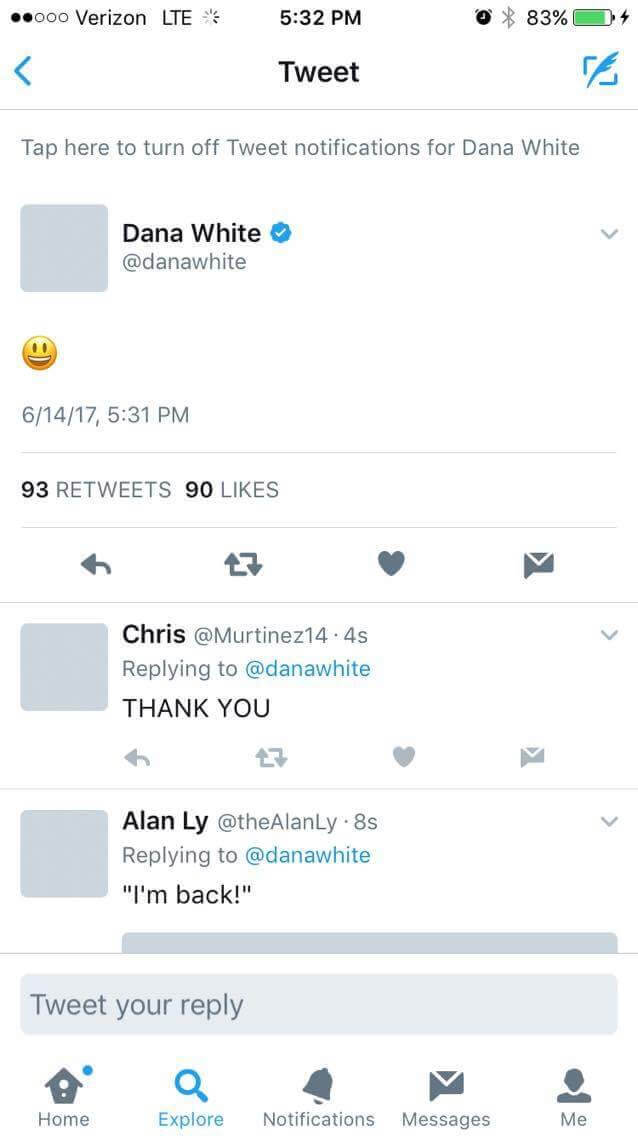 I'm sure Floyd will have something out any moment.  They still need to get actual licenses but NAC has previously said that given Conor's background, he'd been approved, which is FABULOUS, isn't it?  A man who has never boxed will be licensed to fight the greatest fighter of an era.  Why do we even have commissions? (Besides to act as a not so subtle taxing authority.)
Sorry to everyone who doesn't like President Trump but this is your final proof that he's not only going to be re-elected, it's gonna be a landslide.  Nothing will ever make sense again.  Smoke em if you got em, folks.
By the way, with all that as background, I'm betting the farm on Conor.