ROH SURVIVAL OF THE FITTEST AT 7 P.M. EASTERN FROM COLUMBUS, OHIO AT EXPRESS LIVE! ON HONOR CLUB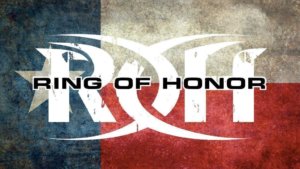 Survival of the Fittest first round matches:
Silas Young vs. Stuka Jr. vs. Marty Scurll
On a recent episode of ROH TV, Silas Young joined forces with Bully Ray and Shane Taylor. Meanwhilem Scurll is coming off a loss to Hurricane Helms which tied up their series at one a piece. Stuka Jr. is the odd man out, as he is not the ROH regular.
Peach's Pick: Scurll
Andrew Everett vs. Guerrero Maya Jr. vs. Flip Gordon
Speaking of joining forces, last week on ROH TV, Bully Ray issued a unique challenge to Flip Gordon. Being that it is election week, Ray said that both he and Gordon should pick representatives, and their representatives will have a match. If Gordon wins, he gets to do whatever he wants to Ray. Sexual entendre notwithstanding, if Gordon wins, hopefully, he'll make Ray dress like a baby, smear clown paint on his chest, squat over a birthday cake and take a dump on it, then eat a slice of the cake. Either way, I can see Ray getting involved here.
Peach's Pick: Guerrero Maya Jr.
Hangman Page vs. Colin Delaney vs. Dalton Castle
We have not seen former ROH World Champion Dalton Castle in quite some time as he has been rehabbing from a few medium serious injuries. He lost his championship to now champion Jay Lethal. I don't think this is the time to rebuild Castle. Hangman Page has been on a roll most recently defeating Scorpion Sky on ROH TV. My prediction is that Page and Castle take each other out, which allows the meager Colin Delaney to score an upset.
Peach's Pick: Colin Delaney
Beer City Bruiser vs. Christopher Daniels
Unbelievably, this is a tournament match. Nobody would ever be convinced that Beer City Bruiser could win a tournament based on fitness. Beer City and his Brian Malones have been dumped by Silas Young. Daniels doesn't need the win here, but I suspect he'll get it.
Peach's Pick: Christopher Daniels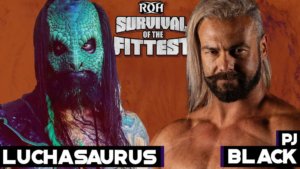 PJ Black, former WWE wrestler Justin Gabriel, is not an ROH regular, but neither is Luchasaurus. This match could steal the show as styles make fights and these two both have interesting styles. Black has been impressing folks on the indies and this would be a good opportunity to showcase his talent.
Peach's Pick: PJ Black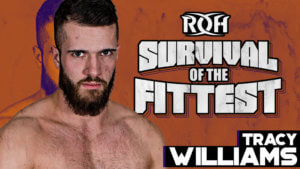 Tracy Williams vs. Jonathan Gresham
In what is Tracy Williams' ROH debut, he has an opponent that can help him shine. Gresham is always impressive with his unique submission and pinning holds and he's been teaming with Lethal recently as he's made his way up the card. It's usually best to put over the debuting guy, but Gresham is an ROH talent that has a lot of potential whom they are currently grooming. I'm not saying he should win, but he should win.
Peach's Pick: Jonathan Gresham
Six winners advance to six-way tournament finals, winner gets an ROH title match
If my picks are correct and the six winners are Scurll, Guerrero Maya Jr., Delaney, Daniels, Black and Gresham, my pick is Gresham.
Peach's Pick: Jonathan Gresham
Madison Rayne vs. Dr. Britt Baker
Rayne said recently in an interview that she calls Columbus home. Unlike WWE, ROH tends to reward fans for their loyalty. Rayne will get a huge reaction here, so she should win. I like to think that Baker received her Ph.D. in Thugenomics.
Peach's Pick: Madison Rayne
Young Bucks & Cody vs. The Kingdom (Matt Taven & Vinny Marseglia & TK O'Ryan) for six-man titles
The Bucks and Cody don't need to lug around more gold. They're as over as they're getting, and with their recent announcement that the Bullet Club is disbanding, they should really put over The Kingdom. I'd love to see Taven with two belts.
Peach's Pick: The Kingdom
Jay Lethal & Jeff Cobb vs. Frankie Kazarian & Scorpio Sky in a non-title match
This match will probably be the second best on the show. The recent addition of Jeff Cobb to the ROH roster was a fantastic signing. He won the TV title from the exiting Punishment Martinez and he should be the one to get the pin here. However, the cohesiveness of SoCal Uncensored could be enough to get the win over the makeshift team of Cobb and Jay Lethal. I suspect a few angles will be brewed in this one.
Peach's Pick: Jay Lethal & Jeff Cobb
Stay tuned to ComedySuplex.XYZ for more shows. Check out all of our wackiness on the social media by following @ComedySuplex, follow me @PeachMachine, and if you retweet my tweet link to this article, you'll get a shoutout on the next Comedy Suplex Podcart.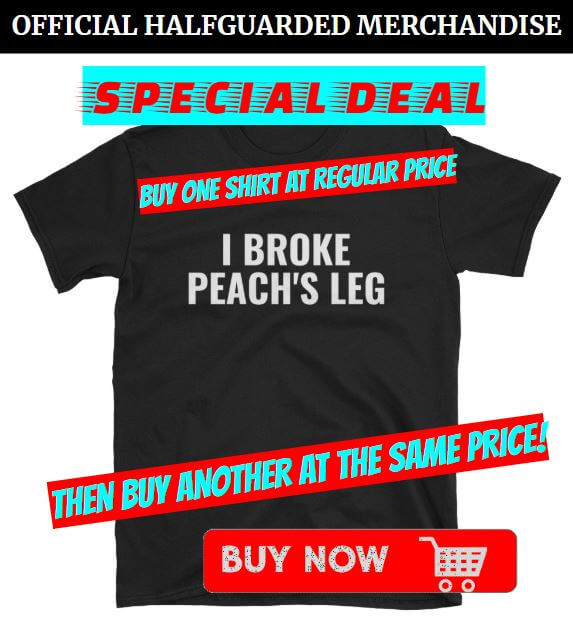 Also, we're doing a fundraiser. If you go to the store at halfguarded.com and purchase my t-shirt entitled "I broke Peach's leg" and tweet a photo of the shirt being worn, YOU could be a guest on Peachmachine's parade. The first 5 people to do this will automatically win. If you retweet that photo, you'll receive a shout out on the next Comedy Suplex Podcart. Tweet it up!