1986, Chernobyl exploded, Ronald Reagan bombed Libya,  the space shuttle blew up, mad cow disease broke out in the UK…..but on the plus side Bon Jovi's Living on a Prayer was released.
But while the world seemed to be falling apart, audiences had a plethora of awesome films to run to the cinema and escape into. As opposed to 1985 I was really spoilt for choice to make my three choices for films I love from this year, although if any instalment represented the remit of Couchzone Movie Club (in that it's not the best films that I chose but the ones that mean something to me, it's this one. And I'm not sure my choice for WTF movie moment of the year will ever be bettered for what that category is all about.
Aliens
Nowadays I'm sure that the eyes of the internet would roll into it's snarky head at the news of the premise of the sequel to the 1979 claustrophobic, tense, horror thriller Alien. This one is going to have more Aliens, more action, space marines and Ripley's returning to the planet where all the trouble began firing big arsed machine guns and grenade launchers at armies of Xenomorphs. The first I heard of a sequel was in a newspaper that had a pic of Ripley carrying a young girl with one arm, a machine gun in the other and had a headline that dubbed her "Mum-bo!" (a play on the previous year's Rambo).
The cliche and folly of sequels is to go bigger, harder, bloodier etc, more often than not betraying what made the original so great. But with Aliens, it worked so incredibly well, turning the horror movie into a war movie that still retained the tension and survival elements of the original.
The film is a roller coaster ride for Ripley, who incredibly almost wasn't brought back due to a dispute between Fox and Sigourney Weaver. She is awoken from hibernation almost 60 years after the events of Alien finding her whole life and everything she knew has gone. She's reduced to a manual labour job, suffering from PTSD and ridiculed and ostracised for her version of events on the encounter with the Alien in the first film. However when communications end with a colony established on the planet that Ripley's crew encountered the entity, Ripley reluctantly forces herself to go back and investigate. Ripley is promised she is only going as an advisory to a team of Marines, dispatched to potentially rescue the colonists and destroy any threat there. But when the shit hits the fan, she's forced to face all her nightmares of not only the facehuggers, the xenomorphs but also the paranoia of being in the company of a synthetic crew member, the same kind that malfunctioned and attacked the crew in the first film.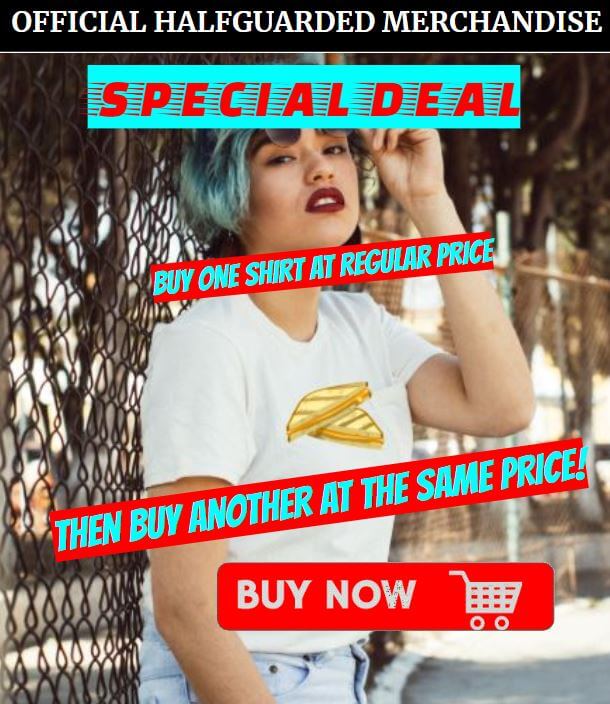 Naturally all the plans falls apart,  only a handful of the platoon survive the initial encounter and the survivors become trapped on the planet, Ripley is the one who rises up and rallies the troops, inspired by her need to protect a young girl Newt who is the sole survivor of the colony. This film is what makes Ripley one of the finest characters in film and a true female icon (yes we had those in the 80's, along with Sarah Connor and no one was patting themselves on the back or freaking out in horror), the ingenious sole survivor from the first one who is now the protector and saviour, but all the time she is fighting through her fear and trauma. Ripley isn't a badass because she's not fearless, Ripley is a badass because she is scared and is facing everything that terrifies her head on.
1986 saw the release of Platoon and a whole genre of Vietnam movies conveying the horror of that war (well, at least from the American side) followed. Aliens was ahead of the curve, as the film is clearly inspired by what happened to American forces in Vietnam. The Marines that Ripley joins are cocky, over confident because of their  superior technology and heavy weaponry, but they are torn apart by the more primitive forces. Disadvantaged by facing the Aliens on their own territory, they are ambushed by the Aliens who blend into their dark surroundings (just like the Vietnamese hiding in their jungles) and are slaughtered in a chaotic and terrifying scene. The inadequacies of the military here is further compounded by a incompetent, inexperienced leader in Gorman, a representative of the Officer Class who panics and freezes and forces Ripley to take charge of the crisis.
The Marines themselves are a great, diverse bunch of characters, that we learn just enough about each one to care about them when the action breaks out and they start to get killed off. The feisty, hot tempered Vasquez really stands out and giving the film a second kick ass female, but contrasting with Ripley as a  dedicated warrior woman. Bill Paxton is also great as the initially smug Hudson who devolves into a panicking wreck when the crew becoming trapped in the base with the Aliens which has hours left before it explodes. Paul Reiser too excels as the slimy corporate hack Burke who betrays Ripley in the worst possible way by subjecting her to her ultimate nightmare by attempting to have her impregnated with an alien. Great too are Michael Blehin as Hicks and Lance Hendrickson as the android Bishop. I mean in horror movies any kids you add tend to be annoying, but here Newt is goddamn awesome (when she delivers the line "They mostly come out at night, mostly" it's absolutely chilling)  and in the moment you think she's been taken by an Alien its a sickening moment when you see her doll floating in the water.
Aliens is one of my favourite films of all time. The first time I saw it on video I was overwhelmed by the truly terrifying actions scenes which were so down and dirty and blisteringly loud with the screeching of the Aliens and the subtly sci fi sound of the gunfire. All this accompanied by the rousing Academy Award nominated Score by James Horner (in which you can hear elements of Battle Beyond the Stars, Wrath of Khan and V). I desperately wanted my own copy, but had to wait as owning an actual movie on VHS back then was quite the rarity
Aliens was one of the first films I remember to receive a release of a director's cut. Released in 1991 this was the version that James Cameron intended for theatres, before the studio cut around 15 minutes from the film. Personally I prefer the original. One of the main extra sequences shows life on the colony before the outbreak and follows Newt and her family travelling to the crashed spacecraft discovered in the first film and ending up awakening the facehuggers. To me, these scenes are redundant and spoil the sense of mystery and I actually think the theatrical cut benefits with a sense of tense foreboding, by us the audience sharing the Marine's experience of seeing the eerily deserted station for the first time and discovering with them the clues to the alien outbreal .
The one scene that I do think is a loss is where Ripley finds that her daughter has died as this helps with the tragedy of her being lost in space for so long, losing the life she knew and brings a new dimension to her paternal relationship with Newt.
When Aliens ends with the positive moment where Ripey and Newt agree they can probably sleep now, I like to pretend this is the end of the Aliens story. Aliens 3 is such a downer as after all the effort in escaping Newt and Hicks die anyway and Ripley succumbs to her greatest fear in being the host of an Alien. The franchise deteriorated as it went along and those god awful prequels (that they claimed weren't prequels) with these weird desire in movies to explain everything nowadays, only furthered to confused the timeline of the Aliens and ruined the mystery of the crashed Alien ship.
Yep the Aliens franchise finished after two films. I choose to believe that after Aliens, Ripley, Hicks and Newt reach Earth without incident and all live together on a farm raising chickens.
The End.
Transformers: The Movie
Honestly if the quirking, sound of a changing Transformer and sight of a Autobot symbol changing to a Decepticon Symbol to the tune "Dur, Duh, Der, Duh Dahhhhh" doesn't fill your soul with joy you may wanna skip this one. You've been warned.
"When I was a child, I spoke as a child, I understood as a child, I thought as a child; but when I became a man, I put away childish things"
I don't who the fucker was who said this, but he obviously never collected Transformer toys as a kid.
Full disclosure. I know way too much about the Transformers toyline than is healthy for a grown man. I know all about how the Transformers was made up of several toylines from Japan (mainly Diaclones and Micro Man). I can remember all the personalities of the characters from the early generations (remember those profiles on the back of the toy boxes that made the Autobots sound really miserable), watched all the cartoon shows that was far better (at least the first season) than any series made to promote a toyline had a right to be. I read the American comic that was only supposed to be a four issue limited series (ending on a fabulous cliffhanger) and then carried on for another 80 odd issues. I could also bore you senseless with how the British reprint edition of the comic had to start doing their own stories as filler when it would catch up to the American ones and yet these ended up being superior to their US counterparts.
So been an avid fan you can imagine my ultimate joy when I opened the latest issue of Transformers one day and saw a full page poster for TRANSFORMERS: THE MOVIE!!!!! But this was not in 2007 when those cringing Michael Bay movies came out (ok, I liked the first one) this was back in 1986, when an animated movie based on the cartoon series was unveiled.
I was Fourteen and was gonna be a virgin for a long time to come anyway so damn right I wasn't going to hide how excited I was.
There are two types of people in this world. There are those who remember Transformers: The Movie with a nostalgic glee and who have a smile and a warm glint in their eye at the mere mention of the film and then there are those who scoff at the dated animation, dodgy writing and corny dialogue and overall childish tone or as I like to call them "people who are wrong!"
"Silly" has never been so awesome. On the surface it's just an extended episode of the cartoon series (although with smoother, more crisp animation and a more theatrical use of angles), but it becomes clear that for true fans it bends from it's source material into new creative and sometimes shocking ways. Because although in the cartoon series the Decepticons and Autobots blazed a vicious war without either side suffering a single fatality for 65 episodes, the film immediately begins killing off your old favourites.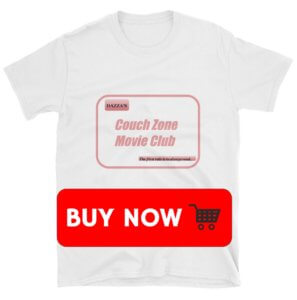 Of course because they are robots the makers have a little more leeway to dispatch it's stars in a slightly more violent manner. That's why early on we see Autobots such as Prowl succumbing to Decepticon lazer fire and dying with flames and smoke pouring from his mouth. Ironhide and Ratchet go down with blasts tearing through their chests and an injured Brawn is helpless as a sneering Megatron stands over him and blows his head off with a blast of his arm cannon.
And if you're still reading this you no doubt know where this sheer oilbath of destruction ends, because at the culmination  of 30 minutes of non stop action during the battle for Autobot City we get the epic final battle between leaders Optimus Prime and Megatron. And it's a beauty, an actual well choreographed fight scene, as the two wear each other down with blows and descends into some really dirty moments, that no way a PG cartoon could have gotten away with if it was depicting beings of flesh and bones battling. Just check out the moment Megatron spears Prime with a steel shard in the rib area and then hits him with a lazer sword right in the exact same spot.  It's an intense and violent fight, worthy of two long time enemies and when Megatron holds a gun over a seemingly defeated Prime and says "It's over Prime" you feel the hatred and really buy into Prime's defiant last swing that sends Megatron falling to his doom.
It's Goddamn Shakespearian is what it is. tragic and fitting that both combatants end up dead (well not quite as the battered body of Megatron is upgraded by the giant planet Unicron voiced by Orson Welles into Galvatron who is then voiced by Leonard Nimoy, yeah I really wrote that sentence).  That's right in a moment that traumatised children of the 80's a wounded Optimus Prime dies on a hospital bed, surrounded by Autobots, his head falling to one side as his body turns grey. The sight of his lifesigns going flatline on a ECG is equally heartbreaking and hilariously camp.
And what's amazing is, this epic battle is not the conclusion to the film, it's just the first act. The main villain hasn't even shown up yet, a giant planet called Unicron voiced by Orson Welles in his final ever appearance in a film. Think about it, Welles first ever film appearance was in Citizen Kane, thought by many to be the greatest film of all time and it took him 45 years to perform in a film that surpassed it.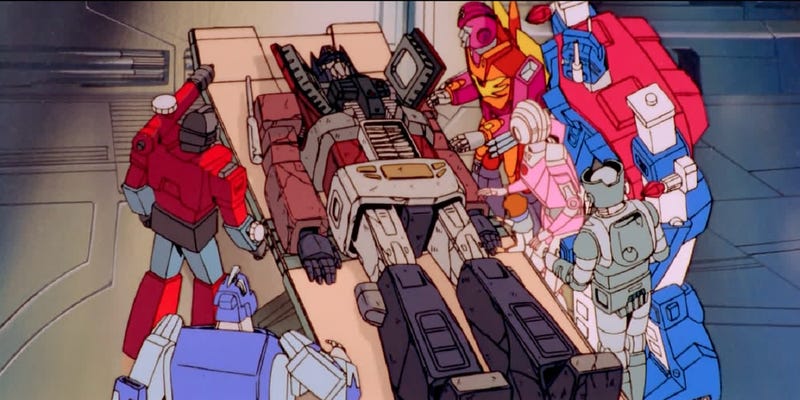 Yes, this high bodycount was a cynical ploy to replace old characters with new ones so the kids would be clambering for a whole range of new Transformer toys come Christmas time but God it was bloody good and shocking in it's execution. In fact, original story boards show that originally even more generation one characters were destined to die, with the likes of Mirage, Smokescreen and Red Alert biting the laser bullet (which probably means fuck all to most of you). The violence was toned down in other scenes, most notably the scene where new Autobot leader, the frankly useless Ultra Magnus, is blown apart by decepticons, while originally he was actually sliced to pieces in a hung, drawn and quartered style.
Even the villains suffer iconic losses. The ever scheming, awesomely treacherous Starscream meets his end, disintegrated in revenge for attempting to usurp Megatron by throwing his wounded body out of an airlock (it's actually a really funny scene as Starscream calls for a vote to throw all the wounded Decepticons out of the weighed down shuttle, and the only ones to vote against are the damaged ones with a meek "Nay!")
None of this meant a damn thing to the critics who attended screenings and went "What the fuck is this crap?" and slaughtered the film in reviews. Frankly, this film wasn't for them, it's not really for general audiences, it's unashamedly a film that says "this one's for you fans, we know what you want and we're going to give you a damn good time."
A vital part of that fun and what really elevates Transformers: The Movie though is that ridiculously 80's soundtrack, provided by an assortment of hair and metal bands. Whether it's Autobots being slaughtered to "Instruments of Destruction", Kup and Hotrod fighting Decepticons to "Dare" (the pairs battle with Sharpnel and Blitzwing is a fun little segment) or Sharkticons being smashed apart to "Hunger" it's just a total riot of headbanging nonsense and it's bloody brilliant because if it. But the highlight of the whole movie, is the one that gets the hearts of Transformers fans everywhere pounding. I speak of course of the epic scene where Optimus Prime drives,  blasts and somersaults his ways through hordes of Decepticons on his way to get to Megatron all to the tune of Stan Bush's incredibly infectious , impossible not to sing along to "The Touch."
There's even a rock reworking of the Transformers theme music given a claim to fame by little known band Lion. And it too is bloody amazing.
Transformers: The Movie is my ultimate guilty pleasure. A film bizarrely that has become my essentially viewing whenever I'm ill and in bed. I've also bought about four versions of this film on DVD and VHS. For years I had to settle for the rather lousy looking UK theatrical release, which started with a  cheesy ripoff of the Star Wars crawler and in response to stories of devastated, crying kids leaving US theatres added a voice over at the end that promised Optimus Prime would return. Fortunately various remastered editions were released over the years which restored the film to how it was meant to be shown. My favourite is the Metrodome 2007 edition that has the truest to the original screen ratio and sound effects and also adds the "oh shit" remark by Spike that was in the original to give it a PG rating and this allow it to be shown at night in US theatres.
Sadly the remastered editions don't go as far as to fix the really annoying problems and continuity errors with the animation. Transformers who we see killed suddenly turn up later in background scenes. Some Transformers that appear early on, simply disappear from the rest of the movie without explanation. Also bizarre is the absence of dinobot Snarl, who appear in a brief scene and then disappear totally again for the rest of the film. Speaking of the Dinobots , it's also really grating that everyone's favourite Transformers are portrayed as simpletons and little more than comic relief, rather than the badass biker gang personas they had in the UK comic.
Not all films are for everyone. Some appeal only to the smallest niche of an audience, a cult following limited of people who were the right amount of nerdy at the right time of their lives when a particular phenomenon was at it's peak.  But for those people, this fast paced, loud and colourful silly tale of warring robots will never fail to bring a smile to their face as they laugh with it, sing with it and disregard all it's shortcomings so they watch with the purest of affection. And even today, as new generations of fans come along and with a wealth of far more sophisticated animated offering to choose from,  the 1984 movie continues to become the new favourite for many. Because it's got "The Touch?"
Crossroads 
Occasionally there are times I can't fully express why I like a particular film, because to do so I'd have to reveal a major spoiler that would ruin the movie for future viewers. For example this Ralph Macchio vehicle Crossroads, which is a great coming of age story built around the love of music and the nature of what it takes to truly learn the soul of playing from the heart.
Macchio plays a young classical guitarist who's real passion is for the Blues and becomes obsessed with the legend of a missing song by real life legend Robert Johnson, a musician so good it was said he probably made a deal with the devil . In trying to track down the song he discovers that another Blues legend and friend of Johnson, Willie Brown is alive and held in a prison hospital (the real life Willie Brown died in 1952). Macchio gets a job at the hospital to get close to Brown and after playing guitar for him manages to strike a deal,  that if he breaks him out of the hospital and helps him get to Mississippi he will teach the young guitarist the lost song.
This leads to a road trip where Macchio  slowly wins the respect of his mentor through his passion for the Blues, while at the same time life on the road nourishes his creativity. He's opened up to experiences and hardships, sleeping rough, hitchhiking from town to town, being broke and falling for and having his heart broken by a girl that help to guide his soul and mind to the true essence of the Blues. Macchio learns more on the road than the institution of the classical music school.
And then things take a massive turn in a really surprising direction.
It speaks to the power of the film that I can vividly remember watching it for the first time, one of the VHS tapes I rented from our local bread man (a once British institution where a sort of mobile shop would deliver bread door to door, along with a selection of foods and in our case a rotating small selection of video tapes to rent) purely on a whim as there was nothing else he had I wanted to watch.
The twist in the film is so damn good and I remember being blown away by it's brilliance, especially because the clues had been scattered throughout the film. The twist immediately brought to mind one of the most famous songs ever recorded, but I can't reveal what that song is, because that totally ruin the surprise. And it really is worth checking out.
So all I will say is that Crossroads is a great film that has an underlining story of the path to success, either by earning it through experience or taking perilous shortcuts. The music throughout is great and if you love listening to guitars you will be in awe at the final musical number that also features rock legend Steven Vai (Dave lee Roth and Whitesnake), it's absolutely astounding.
WTF????? Soul Man
I've said before that I'm not a very politically sensitive person. So if a premise makes my jaw drop with a "really how did this get made?" feel to it, you know it's gotta be bad.
So I give you this comedy Soulman, starring ironically Ralph Macchio's Outsiders co-star Thomas C Howell.
In Soulman, Howell plays a rich white kid who when faced with paying for Law school pretends to be Black in order to qualify for a black only scholarship.
Yep, this happend!
This is a comedy.
So yeah, this film really speaks for itself.
I mean there is some real gunk moral where the guy discovers prejudice first hand, while realizing he'll never know what it is to be black because he can go back to being white any time he needs.
But come on this is bollocks.
Then again this was the year that Songs of the South got a re-release.
That's all for this time
see ya,
Dazza