On November 20, 2015, Sioux Falls, South Dakota was the recipient of 14 inches of snow. A foot plus of powder pounded the town for hours on end. I'm guessing this is the first you've head of it. But I'll bet you've heard of the big snowstorm coming for the East Coast. It has its own hashtag(s!!!): #Snowmageddon; #blizzard2016. Because anything that happens to the most self-centered area of America means we all have to sufer.
Snowmageddon 2016: New York sees snow, world knows about it
Now, the multiple feet predicted for Washington D.C. is impressive, and it's not like 6-10 inches is anything for New York City to sneeze at but come on people. If this happens anywhere but NYC, we don't have to hear about it. In New York? Instantly more important to The Media.
Some of this is, I admit, is part of the Chicago mindset. We're always New York's little brother, despite being better in every way. Our sports teams are better (Bulls beat Knicks; Hawks beat all the NY area loser hockey teams; Bears … look, one day our QB won't be a wimp; even the Cubs have a better future than the Yankees or Mets. The. Cubs). Our food is better: pizza shouldn't be 80 year old man floppy dick like; our hotdogs are legendary – no one orders a "New York hotdog." Beer? When was the last time you heard about New York beer? Music (jazz alone means Chicago beats the area that produced … Bruce Springsteen). You think it up, Chicago beats New York at it. But, oooooooooh!, the crew of The Today Show will get snow so suddenly it's big, important news. Get over yourself, New York.
When it snows here, know what we do? Nothing. We go, "Damn, snow" then put on a scarf and dig our cars out. We wake up a little earlier than normal. We have leave lawn furniture in our parking spots to protect them.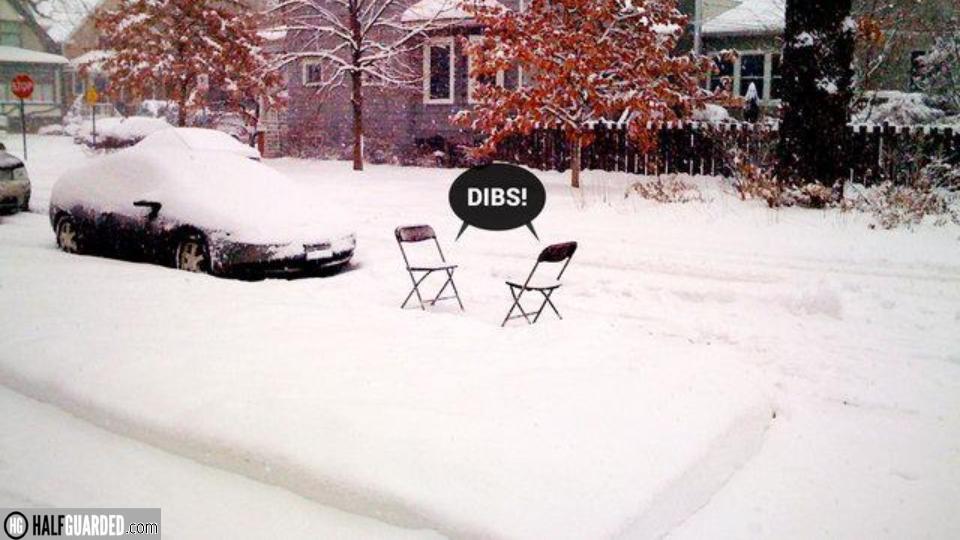 But not New York. They cry about it and make a hashtag. Fuck your snow, New York. Shit Weather happens.