​BJ Penn recently announced on the MMA Hour that he was coming out of retirement. Again. He plans to fight at 145 pounds and hopes to return to the cage at UFC 197 in March. Shortly after Penn's announcement, UFC President Dana White confirmed that "the Prodigy" was making a comeback on Twitter.
This time, Penn is joining one of the best camps in the business; the Greg Jackson-Mike Winkeljohn fight team out of Albuquerque. This is a promising sign as Jackson and Winkeljohn have coached several top contenders and UFC Champions, like Jon Jones and Holly Holm. Based on his interview and choice of fight camps it appears Penn is taking this comeback seriously.
To be clear, though, I have zero interest in watching BJ Penn fight again. We have already discussed this in-depth.  No matter where he trains, he is still 37 years old. With a1-5-1 record in his last 7 fights; his last win coming in 2010, against a past-his-prime Matt Hughes. Since then, he has taken brutal beatings from Nick Diaz, Rory McDonald, and Frankie Edgar. Fighters get old, slow down, and can not compete at a high level forever. BJ Penn is no different. He is human. It has happened to other legendary fighters, like Big Nog, Chuck Liddell, Kazushi Sakuraba, and Mirko Cro Cop. When he last fought Frankie Edgar in 2014, Penn looked old, shot, and out of sorts. It was ugly and sad. When Penn retired, it made sense and seemed like a foregone conclusion, until this week.
Ultimately, my opinion does not matter. Deep down, I don't think Penn should fight again. However, with Penn's desire to return, and Dana White's enthusiastic endorsement, another Penn fight is inevitable. At this point, we need to consider which fights actually make the most sense for Penn and the UFC. It's safe to assume Penn will not be facing elite Featherweights (McGregor, Aldo, Edgar, Mendes, Holloway, Lamas, Swanson, etc.) right off the bat, so without further adieu here are 5 Potential Opponents for BJ Penn's UFC return.
1. Nik Lentz
Positives: The Penn-Lentz feud has been simmering for months. There have been multiple interviews cut, poems written, and a decent backstory built. Hardcore fans would be interested in seeing this fight.
Negatives: Last week, Lentz claimed that he will only fight at 155 pounds and has no interest in fighting Penn in March. Penn has offered to fight Lentz at 155 pounds and was goading him into the fight on the MMA Hour. Whether this fight happens at 145 or 155, it's a bad fight for Penn. Lentz does not have a huge name, but is a top ten fighter, who has been successful against the best fighters in the world for the last few years. He is young and quick; a very dangerous opponent for Penn.
2. Urijah Faber
Positives: Faber is coming off a win (against Frankie Saenz) and a recent coaching stint on the Ultimate Fighter. He still has a big name. A Penn-Faber fight at 145 pounds could be promoted as a once in a lifetime dream match. In Penn's favor, Faber is a small featherweight, who is pushing 37 years old himself. Despite being competitive with the best fighters in the bantamweight and featherweight divisions, Faber has looked slower and more beatable over his last several fights. Faber's last win by KO/TKO was in 2006, before he even debuted in the WEC. The likelihood of Penn getting knocked out would be relatively slim.
Negatives: Faber has been very active; against elite fighters the last few years. In his last featherweight fight, Faber lost to Frankie Edgar, but was much more competitive with Edgar, than Penn was. Faber, due to his more active schedule and edge in speed, would be the favorite against Penn. In addition, Faber has a great ground game that would probably nullify Penn's jiu jitsu.
3. Clay Guida
Positives: While he is less of a draw than Faber, Guida is much more recognizable than Lentz. He is a 34 year old veteran, who usually has action-packed fights. His career has been up and down; alternating wins and losses for the last several years. He does not pack a huge punch and can fight at either 145 pounds or 155 pounds. It would be a good test for Penn, make for an exciting fight, and possibly reinvigorate the career of Guida.
Negatives: Guida's popularity peaked several years ago, he is coming off a loss, and many consider him past his prime.
4. Takanori Gomi
Positives: This would be a rematch of the Penn-Gomi fight of 2003. In said fight, Penn beat Gomi by submission in the third round. In 2016, Penn would probably be the favorite against the 37 year-old Gomi. Since his arrival in the UFC, Gomi has a pedestrian record of 4-5. He has clearly lost several steps and was last seen getting smashed by Joe Lauzon. A fight with Gomi, would really establish if Penn had anything left and give Penn a good chance at getting a win.
Negatives: Despite a great deal of international success (ten years ago), Gomi is not a huge star in the United States. Gomi's lackluster run in the UFC and inability to speak much English, could take some of the steam out of Penn's return.
5. Sage Northcutt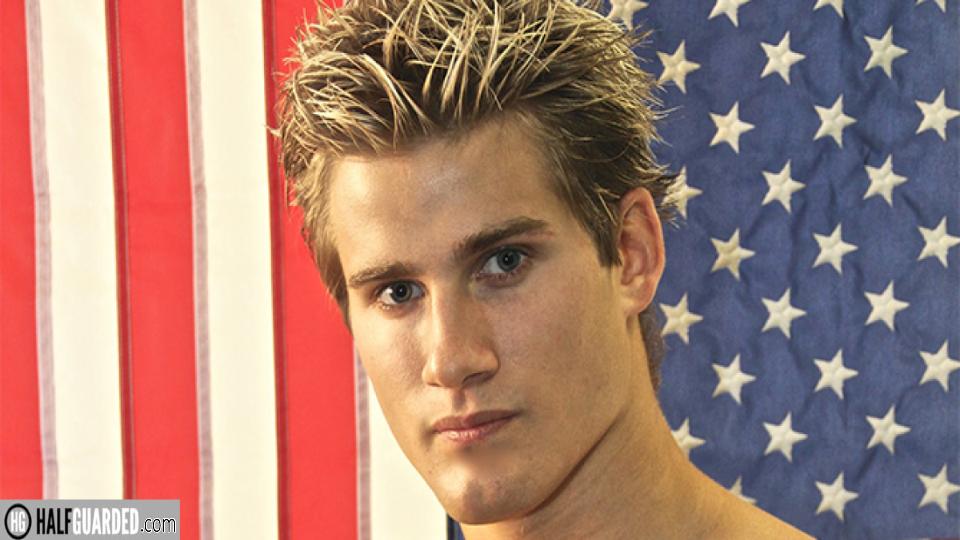 Positives: He is beatable and he has a name. His lack of experience would be a serious advantage for Penn. In theory, Penn should be able to double leg Northcutt, get him to the ground, and submit him. This would make for a great story and draw lots of interest. The 19 year old upstart verses the 37 year old legend. The 2016 Prodigy against the 2001 Prodigy.
Negatives: Northcutt would be much quicker in the cage than Penn. Fighting at 155 pounds, Northcutt would go into the cage significantly bigger as well. It's also unlikely that the UFC would want to risk derailing the star potential of Northcutt against the aging Penn.
Well, there are five potential opponents for Penn's return. Some are more dangerous than others, but all have an interesting story and could lead to exciting fights. Hopefully, Jackson and Winkeljohn can guide Penn so he does not take any serious long term damage and he finally gets the happy ending he's been searching for.