Edmonton, Alberta, Canada, Not-America
Guys, some of these are reruns.  Well, all of them are, technically, because this is a collection of videos of people on the UFC 215 card getting hit in the face.  But it's a repeat in some respects because the co-main-event was supposed to be in July and thus I've already whored myself out with Nunes and Valentine's Day videos.  Oh well.  I've never been one to eschew going to the dry well, that's for sure.
The Stars of UFC 215 Fighting in Free Videos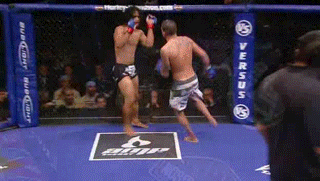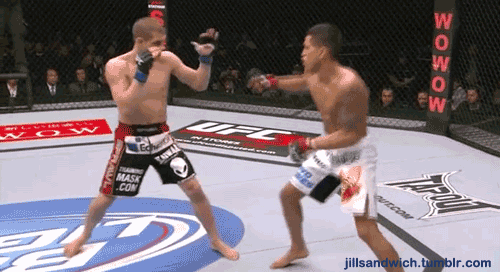 Flyweight Demetrious Johnson (c) vs. Ray Borg
Women's Bantamweight Amanda Nunes (c) vs. Valentina Shevchenko
Featherweight Jeremy Stephens vs. Gilbert Melendez
Welterweight Neil Magny vs. Rafael dos Anjos
---
Women's Bantamweight Sara McMann vs. Ketlen Vieira
Light Heavyweight Ilir Latifi vs. Tyson Pedro
Flyweight Henry Cejudo vs. Wilson Reis
Featherweight Gavin Tucker vs. Rick Glenn
---
Heavyweight Luis Henrique vs. Arjan Bhullar
Women's Bantamweight Ashlee Evans-Smith vs. Sarah Moras
Lightweight Kajan Johnson vs. Adriano Martins
Lightweight Mitch Clarke vs. Alex White
UFC products you can actually buy!