It's weird to think about but Step Brothers is actually one helluva movie in many respects.  Yes, it's a Will Ferrell vehicle and that's why I'm pretty confident in saying that Step Brothers 2 is coming soon.  All Ferrell does is remake his old movies, sometimes changing the titles a bit, but usually playing the same character.
But what makes Step Brothers really unique is John C. Reilly and Adam McKay (and much like Zombieland 2, we recognize great comedy is about the ensemble).  Reilly has been nominated for an Oscar.  A freaking OSCAR!  And yet he's the star of a dumb movie about two grown men who act like they're 12.
McKay directed Step Brothers, and while he made his bread and butter doing comedies, his most recent film was The Big Short – you know, the Oscar nominated film.  The one where he was nominated, no less. (I think it was also the first film he ever did that didn't have Ferrell in it.)
Nonetheless, these three are coming back for Step Brothers 2.  This is what you need to know about the movie.
The Plot of Step Brothers 2
The first Step Brothers had Ferrell and Reilly as middle aged men who never grew up and then their parents got married and they became, well, step brothers.  They didn't like each other then became best friends.  They sorta grew but not really.
Step Brothers 2 will be the same because the movie exists to make dick and fart jokes.  That said, this time I'm calling the following: Another Step Brother but, wait for it, it'll be a Step SISTER!  And when you need an over the top comedic actress who do you call?  You know exactly who you call, but we'll get to that in a bit.
So, they'll now have a Step Sister (one of the parents dies and the other one remarries or something – again, none of this is important).  And repeat the first movie but probably add in tampon jokes.
Step Brothers 2 DIRECTOR
McKay directed the first one, and also wrote it with Will Ferrell and John C. Reilly, so of course he's coming back.  Sure, he's a big time serious director now because of The Big Short but keep in mind that he recently produced Daddy's Home (the one with Ferrell and Marky Mark) and The Boss (the one that beat Batman vs Superman in the theaters and I've heard is terrible).
What I'm saying is he has no shame and will totally come back to this.  Dude directed both the Anchorman films and Talladega Nights for heaven's sake.
Step Brothers 2 name is…
A number of possible titles for Step Brothers 2 are being workshopped, including:
Step Brothers 2: Step Up To The Brother
Look Whose Stepping Up Now
Step Brothers vs Step Sisters: Dawn of Adoption
Step Brothers To The Streets
Strep Throat Brothers (this is one where they fake being sick, ala Ferris Bueller, and have a CRAZY day off)
Step Brothers Sequel Movie Cast
Will Ferrell and John C. Reilly are a given because duh.  Don't be stupid.  They'll bring back Ted Danson's wife because what else is she doing?  Buuuuuuuut:
Melissa McCarthy!  That's who is the obvious go-to when it comes to needing an over the top gross female comedian.  Seriously, you think what's her face from 30 Rock does a movie like this?  It's the former star of Gilmore Girls or bust.
Step Brothers 2 TRAILER
It'll look like this, which is MAYBE us showing you the first Step Brothers trailer.  Maybe…
Step Brothers 2 Movie Poster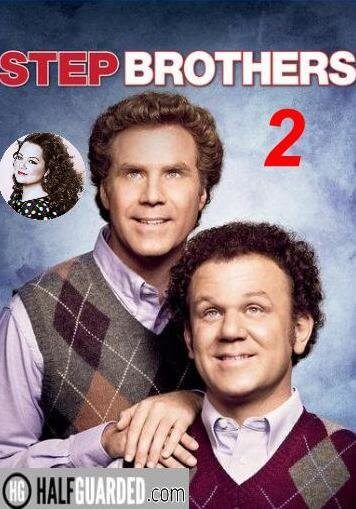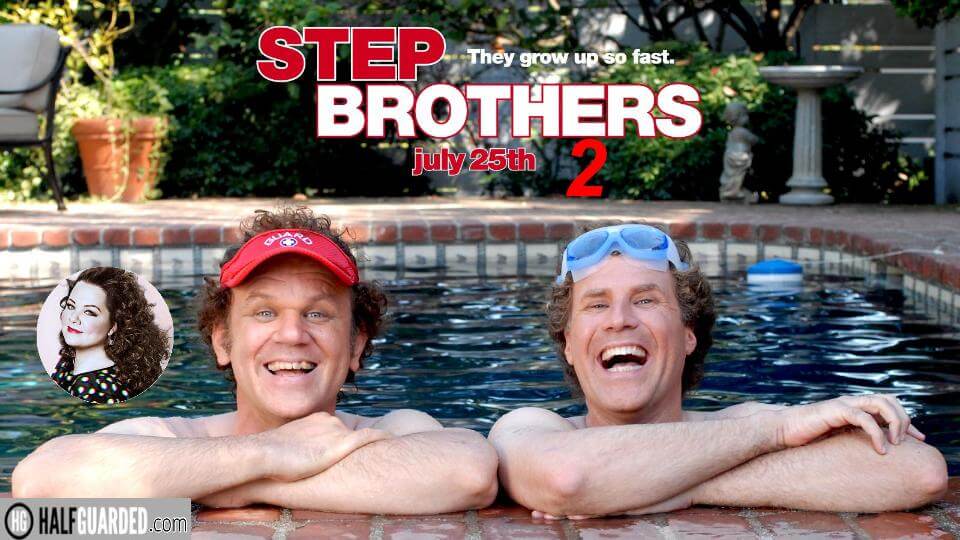 Step Brothers 2 PHOTOS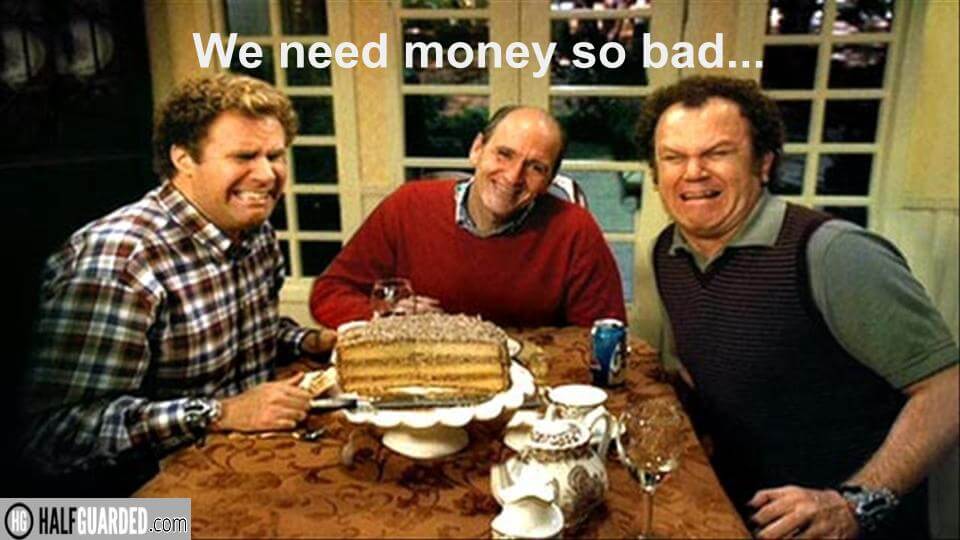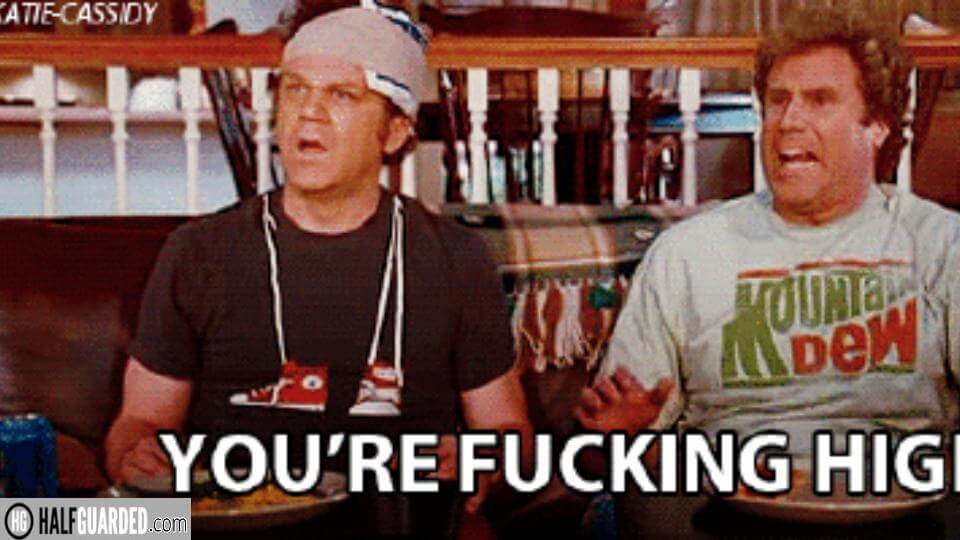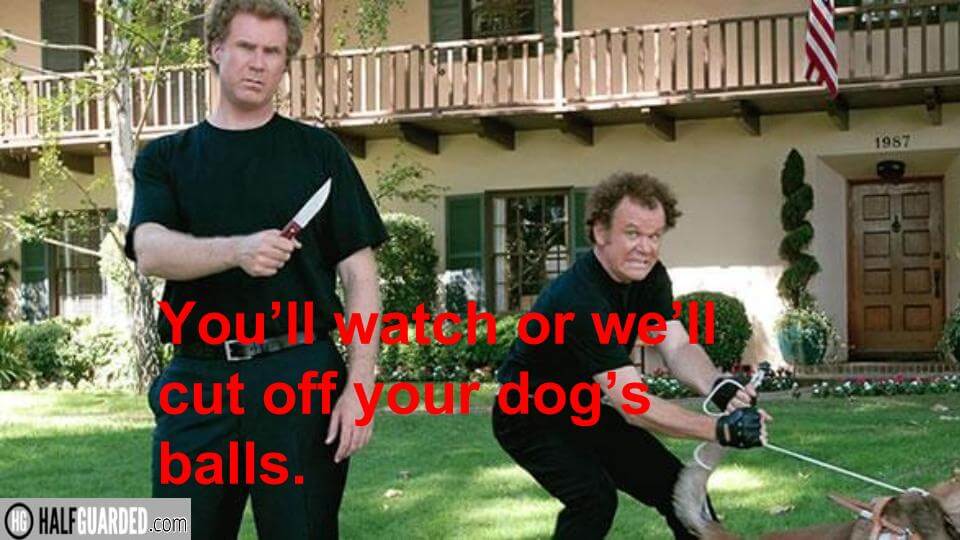 Step Brothers 2 WILL BE WRITTEN BY
Weren't you paying attention when I mentioned this before?  It'll be McKay, Will Ferrell and John C. Reilly.  Plus, Judd Apatow.  He produced the first one so why not have him continue his career path of making increasingly less funny movies.
The Next Step Brothers RELEASE DATE
Step Brothers 2 will be released June 2017.  It'll be a studios attempt at a big funny summer movie.  It will fail.
Step Brothers 2 BOX OFFICE
Remember how we pointed out how Taken and The Purge are money making mints? Well, Step Brothers isn't quite in the same ball park but it did double its production costs, making it profitable (if I'm doing my math right).  Throw in some needless 3D and the Step Brothers 2 box office is $175m.
Step Brothers 2 PRODUCTS
---
Like this Step Brothers 2 Preview? Check These Out!