A cultural phenomenon, that's what Paul Blart: MALL COP was. Really. It caught on like no one expected and the lovable Kevin James carried the film to box office gold. It spawned a sequel already and Hollywood hasn't yet met a movie that it doesn't want to exploit to death. And that's why we're going to get ANOTHER PAUL BLART: PAUL BLART 3! Contained herein are all the details you need to get ready for this sure fire cinematic masterpiece. If you don't want a third act, why are you here? This is only for serious thespians – those for whom love of the screen is the only love that matters in life.
The Plot of Paul Blart 3
In the first Paul Blart, he's a mall cop. He gets the girl. Life moves on. The end. In Paul Blart 2, we learn that his wife from the first film left him so he's a loser again. But: he gets the girl again in the end. You know there's no way this doesn't repeat itself as this is a two minute gag they've already stretched to nearly 4 hours, so, yes, he'll start off yet another Paul Blart as a loser with no woman but get the girl in the end.
It'll probably be Melissa McCarthy.
As for the rest: In Paul Blart 1, he secures a mall; in Paul Blart 2, he secures a casino. Now we need to up the stakes AND appeal to the international audience, hence he will be flown to CHINA to secure the opening of a new super mega mall in China. It'll allow for some hilarious cultural misunderstandings which are really just … racism. He'll fail with chop sticks, get a rub and tug, and fail to fit into a small seat because everyone in Asia is small!
PAUL BLART 3 DIRECTOR
Steve Carr directed the first film but the second Paul Blart was helmed by Andy Fickman. That won't stand. In an effort to spread his fat-armed wings, our main man himself will direct: yup, Paul Blart 3 will be directed by Kevin James. Who could also bring down the Big Hero 6 franchise by jumping over there too. Kevin James truly is a talented man.
The Paul Blart 3 name is…
It won't just be "Mall Cop." No no no. It'll be Paul Blart: Jumping Cop, Hidden Mall.
Third Paul Blart: Mall Cop Cast
Jackie Chan will appear, so people can feel like it isn't racist. Will Smith, fresh off of I Am Legend 2, Hancock 2, and Suicide Squad will be a surprise as well. Otherwise, Kevin James will return as Paul Blart in Paul Blart 3; Adam Sandler; Raini Rodriguez will come back, as she's become the emotional core of the series and it must have that otherwise what are they doing, making these things for non-artistic reasons?
Paul Blart 3 TRAILER
Paul Blart 3 will not be distinguishable from Paul Blart: Mall Cop and Paul Blart 2 in any way, shape, or form.
The POSTER for the third Paul Blart movie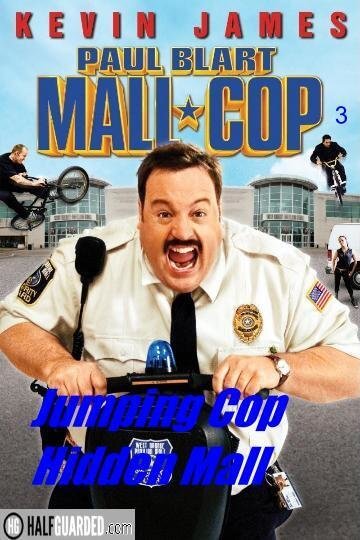 Paul Blart 3 PHOTOS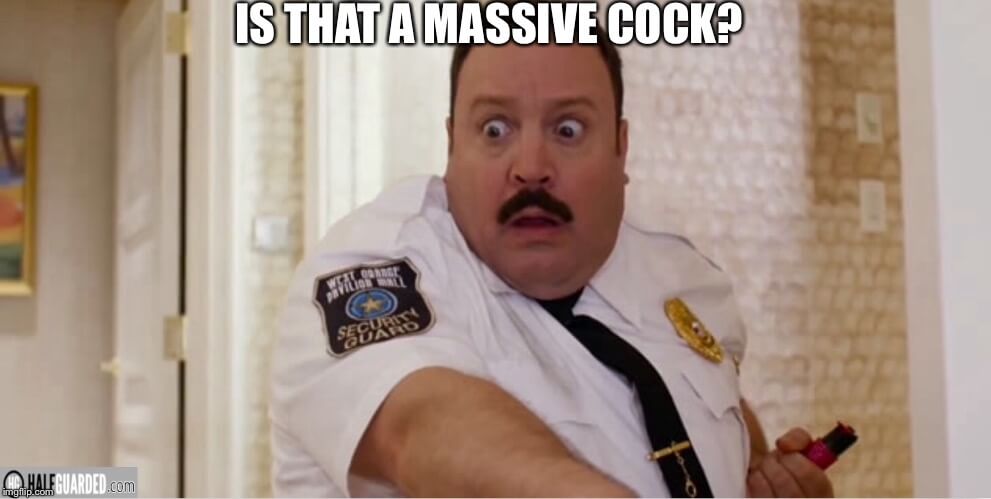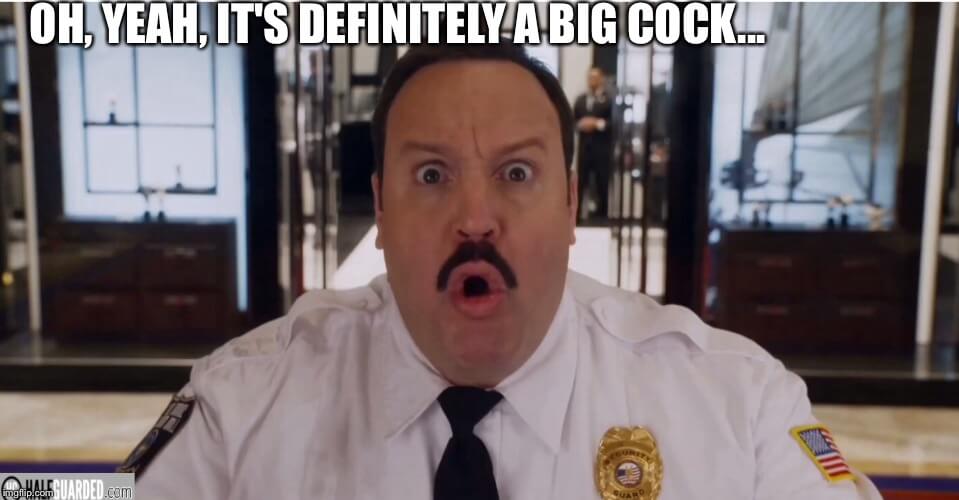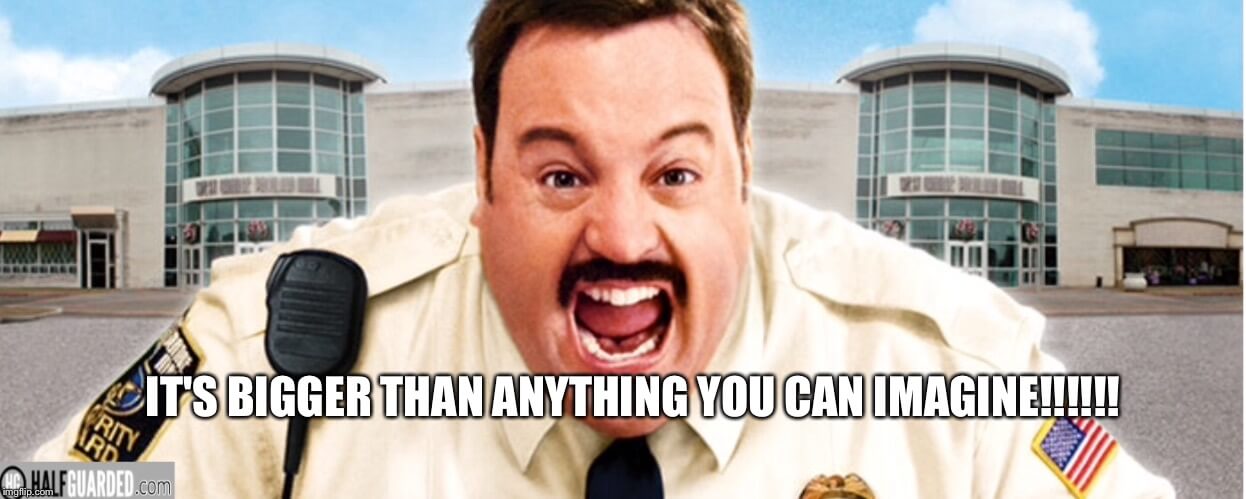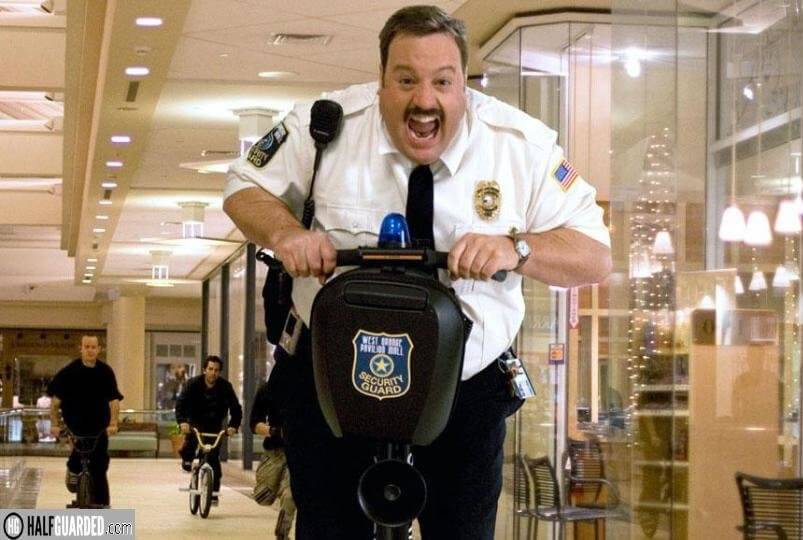 The Third Paul Blart film WILL BE WRITTEN BY
Paul Blart 3 will be written by Kevin James and Adam Sandler. Sandler owes James a favor for appearing in Grown Ups 3. Nick Bakay will write Paul Blart 3 as well, since he's been involved in the first two disasters.
Paul Blart 3 RELEASE DATE
The first Paul Blart came out in a random January and took the world by storm (see below for more details). Paul Blart 2 came out in April. Keeping with an early release, Paul Blart 3 will debut in March, 2018. It will be cranked out in three weeks.
Paul Blart 3 BOX OFFICE
And this is why Paul Blart exists. The first film cost something like $10 million to make – and it brought in nearly $200 million world wide. The second Paul Blart still made well over $100 million and costs nothing to make. With a push towards the international market, Paul Blart 3 will make $250 million dollars – helped by the first time the world gets to see Kevin James in 3D.
Like this Paul Blart 3 Preview? Then Check These Out!