You can almost feel it in the air: the warm aroma of roasted hot dogs, the sweet sound of aluminum beer cans being yanked open, the crinkling of the slowly browning leaves … and of course, the bellowing sound of people who never graduated high school screaming their lungs out to support their favorite college football team. Yes, the new NCAA pigskin season will soon be upon us, and to get you geared up for Saturday 'ball, I've decided to iron out a quick preview of what to expect over the next few months of state-and-alumni-subsidized gridiron action.
No need to listen to dweebs like Lee Corso or Kirk Herbstreit … if you want the skinny on 2016 college football, this is the only pre-game presser your eyes ever have to encounter.
Throw on your lucky jersey, order an extra pizza and put off those chores another weekend, folks – it's time to get game day going a little early this year.
NCAA Football Season Bold Prediction No. 1
Florida State will come out on top in a hyper-competitive Atlantic Coast Conference.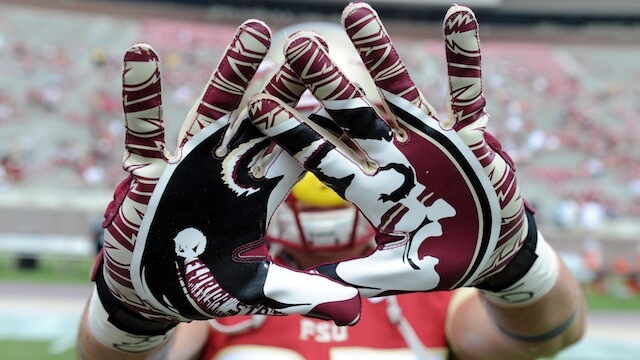 It's going to sound crazy, but the ACC might just be the most talented conference in all of college football, with potential 10-2 and 9-3 teams like Duke and Miami not even making it to the title game. The Coastal division is certainly superior to the Atlantic division, and whoever ends up representing them in the ACC big 'un has to be the heavy favorite. While Clemson should do well, I've got them dropping at least two games to Florida State and a resurgent Louisville. Interestingly, I've got FSU dropping just one game all year – a Sept. 17 matchup against the Cardinals. However, since Louisville will be upset by Duke and Houston, the Seminoles' better overall record will be enough to propel them to a second meeting with North Carolina (whose only two losses came against FSU and Miami) in the conference title game – which FSU should win, and easily.
NCAA Football Season Bold Prediction No. 2
Michigan will win the Big 10 … but just barely.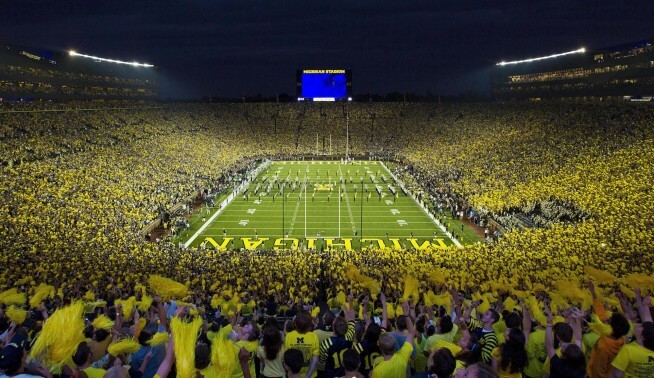 The Big 10 West doesn't, and probably never will, matter. Wisconsin, Nebraska, Iowa – we all know whoever wins it will just end up getting the crap knocked out of them by the Big 10 East title holder. As expected, that particular race will start off a three horse track meet, with Ohio State, Michigan and Michigan State all jockeying for position. With the Buckeyes stumbling early against Oklahoma (before losing back to back meetings with the Spartans and Wolverines), that means the Big 10 will ultimately be decided Oct. 29, when still-unbeaten Michigan and Michigan State tango for the de facto conference championship. I've actually got the Spartans winning that one – by a field goal – on their home turf, but they will then inexplicably drop the following week's game to Illinois. And with all the marbles on the line, Michigan State will choke against Penn State in the final game of the season, thus allowing their one-loss arch-rivals to win the division, and subsequently, the conference crown.
NCAA Football Season Bold Prediction No. 3
Oklahoma State will claim the Big 12 title in a season-long war of attrition.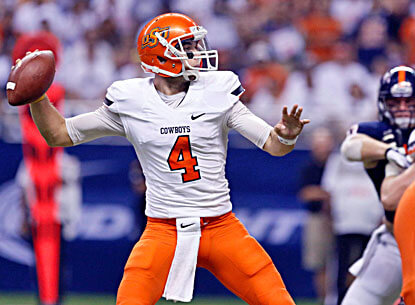 With Baylor's offseason and off-the-field woes, I think it's pretty safe to go on ahead and eliminate them from contender-hood. That leaves us with Oklahoma, Oklahoma State and TCU as realistic conference champion candidates. The Horned Frogs' suspect defense should make them facile wins for Oklahoma and Oklahoma State, and TCU will probably wind up losing to Baylor and Kansas State, as well. Meanwhile, I envision the Sooners dropping their season opener against Houston, then losing a trap game at Texas Tech on Oct. 22. Despite inexplicably losing their Oct. 1 showdown with Texas (who, yet again, won't be bowl eligible), I think the Cowboys will run the table the rest of the season, although their wins at Kansas State and Oklahoma will most likely be the definition of razor thin.
NCAA Football Season Bold Prediction No. 4
The Pac-12 will be marginally better than last season, but it still won't send a team to the playoffs.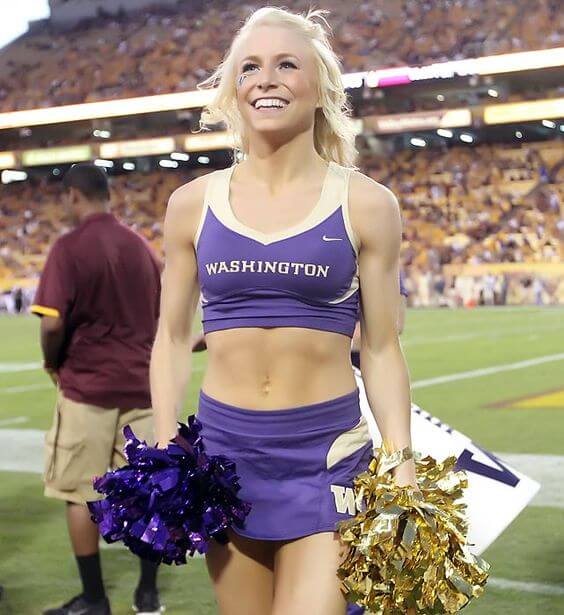 On the whole, play in the Pac-12 will be only slightly improved from last season, and the conference is nonetheless destined to be shut out of playoff contention again. UCLA and USC have yet to turn the corner, and there are still a lot of question marks surrounding "surprise" teams like Washington and Utah. Oregon will be better than last year, but I still think Stanford will best them on Nov. 12. I've got the Cardinal (remember, it's always singular) going 9-3 (with losses against Washington, Oregon State and Cal) beating an 8-4 UCLA team en route to a beatdown at the Rose Bowl in early January.
NCAA Football Season Bold Prediction No. 5
LSU will dethrone Alabama for the SEC crown.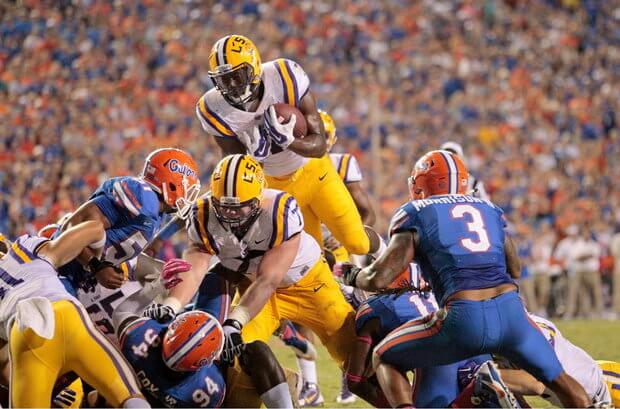 First things first, if Tennessee doesn't win the SEC East, I'm eating my own hat. With their only excusable lost coming in the form of the Oct. 15 clash with Alabama, the Vols have no reason to finish the regular season with more than one loss. Alas, I've still got them dropping the big title game to LSU, who should run the table this year. Meanwhile, expect the defending national champs to finish the season 10-2 (with losses against Louisiana State and Ole Miss … again). Every other team in the conference – yes, that includes the Mississippi schools – I project finishing the regular season with at least four losses.
NCAA Football Season Bold Prediction No. 6
Two non-Power Five teams will go undefeated, but still miss the playoffs.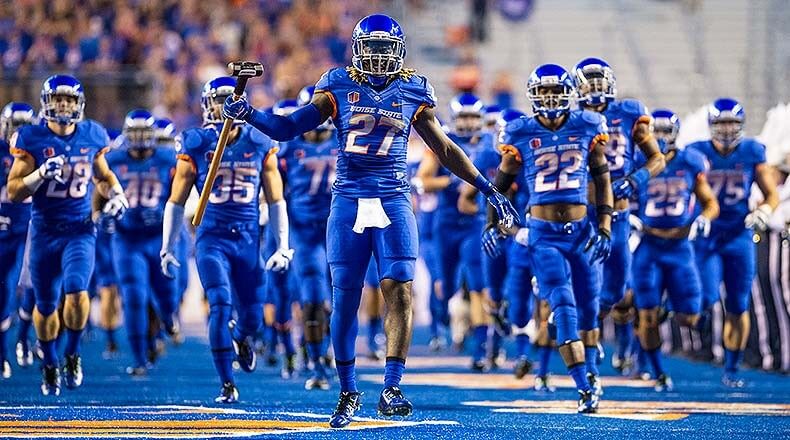 Pretty much every season Boise State is projected to run the table. Alas, with an especially cruddy schedule (the only real threats are early season showdowns with middle-of-the-Pac-12 teams Oregon State and Washington State), this year the Broncos really ought to finish the regular season a full 12-0. Of course, considering the lack of quality rivals (can you even guess which state ULL is in?), the undefeated run won't be enough to propel the blue-turfers to the four team playoffs. Even more interesting, BSU won't be the only non-Power Five team to post a loss-less season in 2016. The Sun Belt Conference's Arkansas State Red Wolves should also wrap up the year with a doughnut in the "L" column, with their win tally including the 2016 college football upset of the year – a huge week two blowout victory against Auburn. The impressive showing will net Arkansas State a big bowl appearance, but as you will soon see, it's not exactly destined to go their way, however…
NCAA Football Season Bold Prediction No. 7
Several perennial powerhouses will see a drastic decline…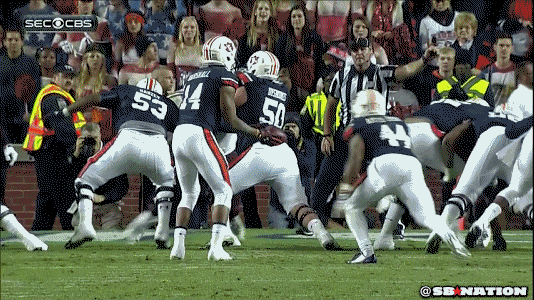 The AAC may have overperformed last year, but in 2016, Houston, Memphis, Navy and Temple will all finish with at least three losses. Furthermore, Baylor will drop at least five contests, while Iowa will conclude the season with at least four losses on their record. The biggest fall from grace, however, will take place in the Southeastern Conference. Over in the east, the defending divisional champion Florida Gators will finish with a 6-6 record, while Auburn – just two years removed from an appearance in the National Championship game – will drop the first four games of their season, en route to an abysmal 4-8 record.
NCAA Football Season Bold Prediction No. 8
…while several under-the-radar programs will experience unexpected success.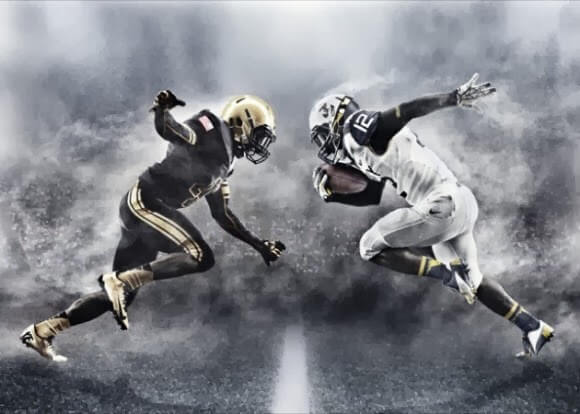 And as some teams take a step back, several, naturally, will take a step forward. Among the more surprisingly great teams in 2016 include Kansas State (who finish 9-3, despite some ferocious in-conference competition), Illinois (at 9-3, the dark horse champions of the Big 10 West) and Texas A&M (whose 8-4 final record includes some upset wins over UCLA and Mississippi State and way closer than anyone would've expected losses to Bama, LSU, Ole Miss and Tennessee.) And perhaps the year's biggest Cinderella? None other than Army, who will manage to go 10-2, complete with a gargantuan out-of-nowhere win over Notre Dame on Nov. 12.
NCAA Football Season Bold Prediction No. 9
NONE of the top 10 preseason teams will make the playoffs.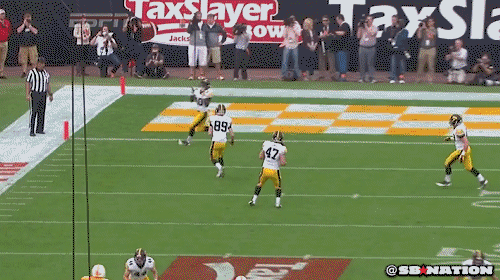 At the end of the 2015-16 season, the Division I top ten, in order, was: Alabama, Clemson, Stanford, Ohio State, Oklahoma, Michigan State, TCU, Houston, Iowa and Ole Miss. Folks, none of them are going to be playing for the National Championship come January. Rather, the final four, in descending seeding, will be unbeaten LSU, one-loss FSU, one-loss Oklahoma State and one-loss Michigan. As for the big four non-playoff bowl games, I've got Michigan State cleaning Stanford's clock in the Rose Bowl, Tennessee holding off Clemson in the Orange Bowl, Alabama steamrolling Oklahoma in the Sugar Bowl and in the lowest rated, major college football bowl game ever aired in primetime, Boise State blanking fellow undefeated non-Power Fiver Arkansas State 48-0 in the Cotton Bowl.
NCAA Football Season Bold Prediction No. 10
Leonard Fournette will lead LSU to another national title.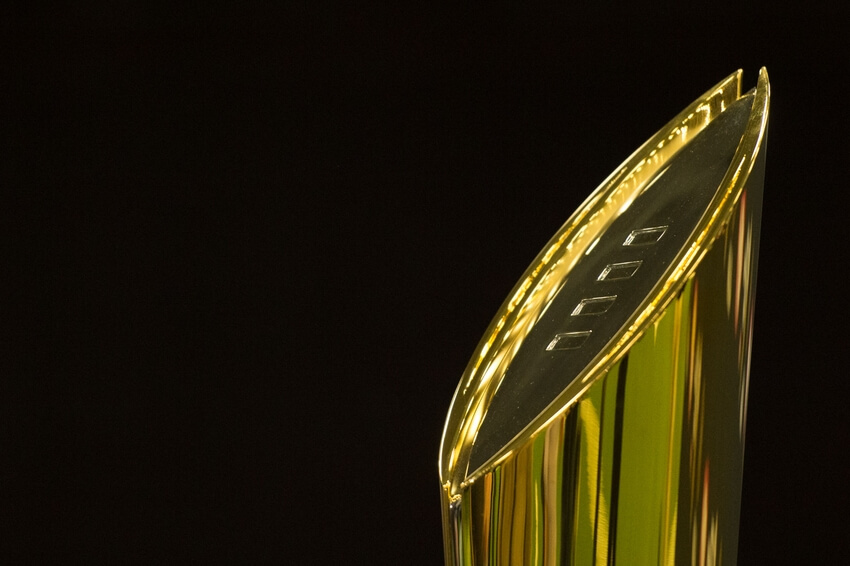 On New Year's Eve, I've got LSU bumping off Michigan in an offense heavy showcase, 45-31 and Florida State narrowly hanging on to beat Oklahoma State 35-31. In the game for all the marbles down in Tampa Jan. 7, Leonard Fournette will absolutely shatter the National Championship record for most rushing yards, accumulating 290 yards and three touchdowns in a stellar performance that more than backs up his unanimous Heisman Trophy selection. The FSU offense gets rolling late in the fourth, but the Tigers' defense does its part as LSU holds on to a 41-28 victory. In an iconic photo taken as the fourth quarter clock hits zero, head coach Les Miles embraces his star halfback, whose teary visage becomes one of the all-time classic images in the pantheon of college ball.
Unfortunately, he's not crying because he won the national championship, did his coach proud and became an immortal hero of the collegiate gridiron … it's because he knows his next stop is Cleveland, and there's nothing he can do about it other than retire.