For once, we're getting a National Championship game deserving of the namesake.
Sure, sure, I bet ESPN would've loved it if they had a team from up north – Ohio State, maybe, but preferably, the Stinkin' Irish – taking on one of the California schools for this (and every subsequent) NCAA championship game. Deep down, you know the suits at Disney and the NCAA themselves are embarrassed that the biggest game of the season, the one for all the marbles, is coming down to a border war between two Southern states with large black populations that voted for Trump anyway, but you know what? The upcoming Alabama vs. Georgia national title game represents not only everything that makes college football great, in a way, it represents everything that makes AMERICA herself so fabulous.
For starters, there aren't any two states in the union who love college football as much as Alabama and Georgia. As someone who was born in and grew up literally at the state line, I can tell you firsthand just how pigskin crazy people on both sides are.
You think the Packers and the Bears and the Patriots and the Steelers have passionate fans? The typical Alabama fan makes even the most obsessive Cowboys or Broncos follower look like a half-interested bystander by comparison. Alabama fans eat, sleep, drink, shoot, piss, inject and doo doo Tide football year-in, year-out. Once the college football season is over, it's like half the state goes into hibernation until Labor Day. And then, it's right back to engaging in all of the whimsical behavior Alabama fans are well-regarded for, like spraying poisons on the campus of your arch rival and committing gun homicides because 'Bama lost in overtime. I'd almost feel safe comparing Alabama fans to Raiders fans, if it weren't for the fact the aggregate Crimson Tide supporter outweighs 'em by at least 200 pounds.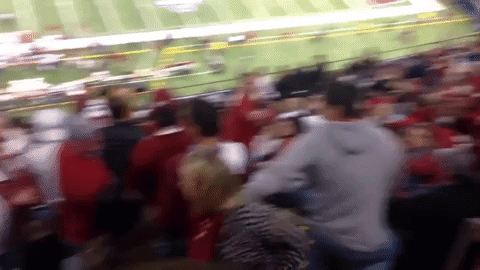 And then there's Georgia. The Bulldogs haven't won a national championship in 38 years, but the way the locals talk about it you'd swear the real number was closer to 380. I've never seen any fan base anywhere so desperate for a championship parade. The longing Chicago Cubs and Cleveland Cavs fans had in their hearts doesn't measure up to even a quarter of the longing the average UGA fan has pulsing in his or her red and black blood-pumping heart. EVERY UGA fan I talk to sounds like a dying grandparent, hoping against hope that their estranged child will come and see them one last time at the hospice.
Sounds like hyperbole? When I say people down here live and die based on the outcomes of these games, I mean it. One of my old high school chums is a cop and he told me there's a clear correlation between UGA's performance on the field and violent crime each fall. Every Saturday Georgia wins, emergency calls go down, and everytime they lose, domestic abuse, shooting and even attempted arson calls spike. Ask any emergency responder in Alabama and I'm sure they'll tell you the same thing applies to the Tide's win-loss record.
Of course, not everybody in Alabama or Georgia supports the Tide or the Bulldogs. You've got some pockets of Georgia Tech and Auburn fans, but they pale in comparison to the support UGA and Alabama receives. How weird is it that, for two states infamous for low academic achievements and a general hatred of all things government, so many of the soil proles invest so much of their time, efforts and energies into what is tantamount to state school idol worship? It's the craziest damn thing. The most hardened and insane Alabama and Georgia fans AREN'T the people who actually go there or graduated from there, it's the people who not only didn't attend any college but probably didn't even finish high school who wear their college team regalia with the most pride and poise. To them, the Universities of Alabama and Georgia – those hotbeds of multiculturalism-espousing liberalism they are in reality – aren't just taxpayer subsidized venues of higher learning, they literally represent the dirt underneath their fingernails and the blood pumping through their high-fat diet hardened arteries. Even if the players on the team are recruited from Texas or Florida or third world nations like Hawaii, those kids – ironically enough, the bulk of them pampered and privileged children from upper crust families – for 60 minutes become the proxy foot soldiers for them and their way of life.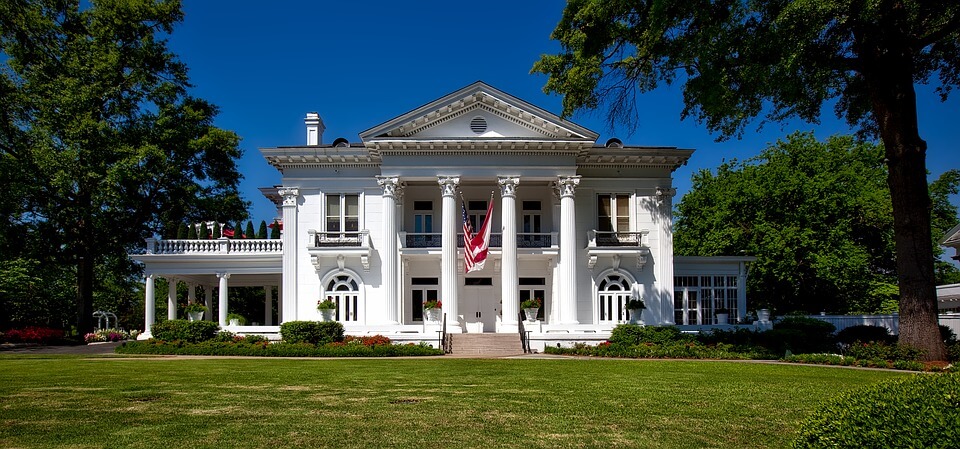 Think the "A" on the side of Alabama's helmet stands for "Alabama?" No sir, what it really stands for is Waffle House and Rosa Parks and your great uncle Zeke who used to say the "n-word" a lot but was otherwise a decent and outstanding person who always gave you vanilla ice cream when your mama told you you couldn't have none. Ditto for the "G" on the side of the Georgia helmet. What that really stands for is Ingles grocery stores and Gallery Furniture and WSB-TV anchorwoman Monica Pearson and your great uncle Jebediah who used to say the "n-word" a lot but was otherwise a decent and outstanding person who always gave you chocolate ice cream when your mama told you you couldn't have none.
Yeah, Alabama and Georgia fans are alike in many respects, seeing as how Alabama and Georgia are pretty much mutated, survived-abortion Siamese twins (if Florida is indeed America's wang, than I reckon 'Bama and Jawga represent America's left and right testicles, respectively.) I'm sure somebody out there has already written some pretentious, stuck-up piece using the backdrop of the civil rights movement or the ongoing opioid crisis as an undergirding motif for their bullshit story on the championship game, so I won't waste nobody's time trudging the same territory. Of course, nobody will write about the fact that lower class, drug-addicted whites are cheering their hearts out for Jalen Hurts and Nick Chubb just 60 years after Selma and the assassination of Martin Luther King, Jr. might be clear cut evidence the Southland ain't as racially intolerant as it used to be, but come on – do you really think our esteemed media agenda-setters WON'T find a way to race-bait the hell outta' this game?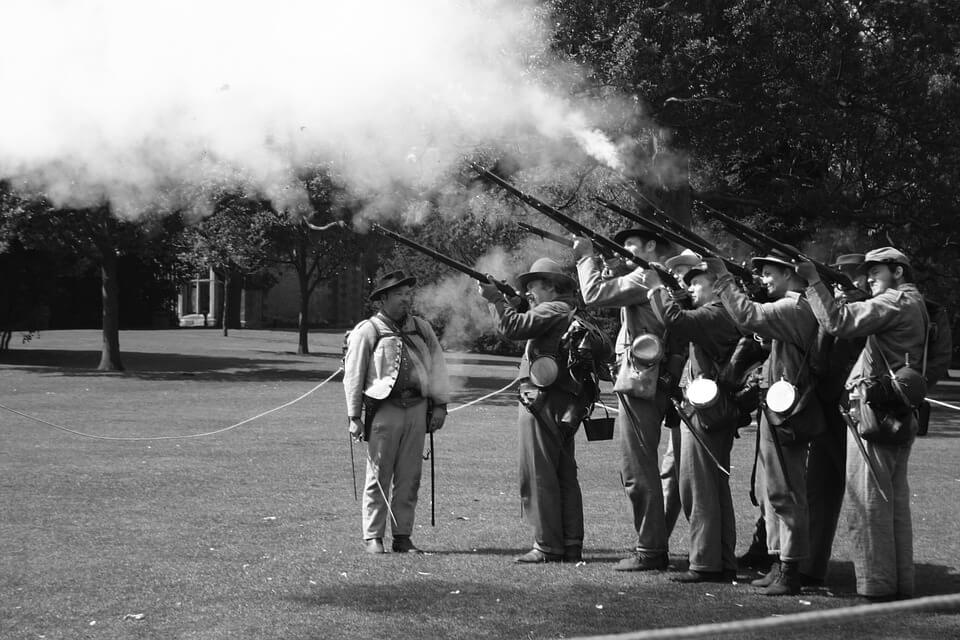 Regardless of all of that sociopolitical rabble rousing, there does exist one major difference between the common Alabama fan and the common Georgia fan. Simply put, Alabama fans know what joy feels like. The Tide have won four national titles since Obama was inaugurated, and – depending on what criteria you use – somewhere between 16 and 20 national championships overall. Meanwhile, the Bulldogs faithful have long lived in the penumbra of 1980, like a divorced husband that four decades after the fact still can't deal with his ex-wife getting gonged by some other dude.
The Falcons, Hawks and Braves could win the championship every year for the next 25 years but combined they wouldn't equal ONE national championship for the Bulldogs. Walking around the environs of northwest Georgia, it's almost like the state itself is trapped in some sort of somnambular stasis, and the curse won't be broken until UGA gets another national title. And every year, for damn near 40 years, their eternal optimism gets dashed again. The closest the Bulldogs have gotten to snapping the skid was in 2013, when they lost the SEC championship game, and by default, an invite to the national championship. And – of course – the team that bested them on the field that day was Alabama.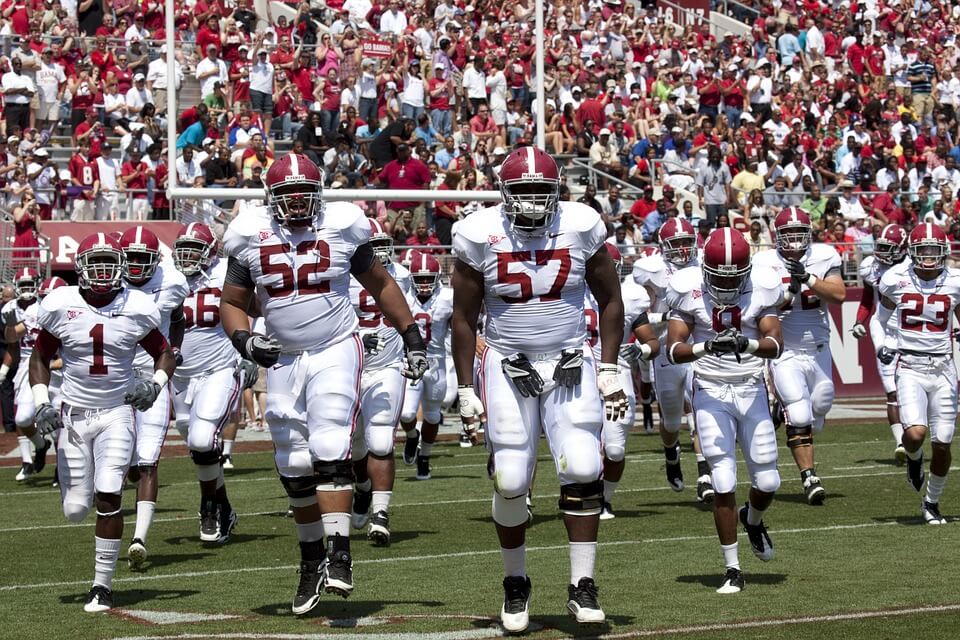 Georgia vs. Alabama isn't some sort of David vs. Goliath showdown. Rather, it's like some sort of weird Jerry Springer episode where the undersized cousin who was picked on all his life finally learns how to throw a punch and is getting ready to knock out Billy Ray on live television for stealing his girlfriend that one time back in the sixth grade. But since Billy Ray's still a good 60 pounds heavier and almost a foot taller, it wouldn't shock anybody if he wallopped his distant kin like a community tamborine, either.
It ought to be a hell of a fight. This is pure, old school Dixie football, through and through. We're talking hard-nosed defense, we're talking quarterbacks zinging it like their lives and rectal virginities depended on it and you better believe we're talking some serious smash-mouth offense. Those two teams are going to be throwing running backs into the meat grinder like it was the opening scene of Saving Private Ryan, and it ought to be a glorious sight to behold. The score could be 6-3 or it could 61-60 – either way, there's gonna' be blood and Skoal all over the gridiron.
How funny it is the national championship this year is being held in Atlanta – the economic capital of the South. You know-nothing yankees might think that gives Georgia home-field advantage, but all REAL Georgia and Alabama football fans despise Atlanta as a pox upon their homeland. The heart and soul of the South isn't at Mercedes-Benz Stadium – itself flanked by multinational corporate high rises built upon the pissed out ashes of Dixie and gentrified, artificial neighborhoods filled with opportunistic carpetbaggers who literally pushed black people out of town in droves so they could live in $1,200 a month studio apartments with a Trader Joe's in bicycling distance. No, the heart and soul of the South has one ventricle in Tuscaloosa and another in Athens – those little hamlets out in the middle of nowhere where, if for just a few weeks every fall, modernity simply stops and it's 1965 eternal.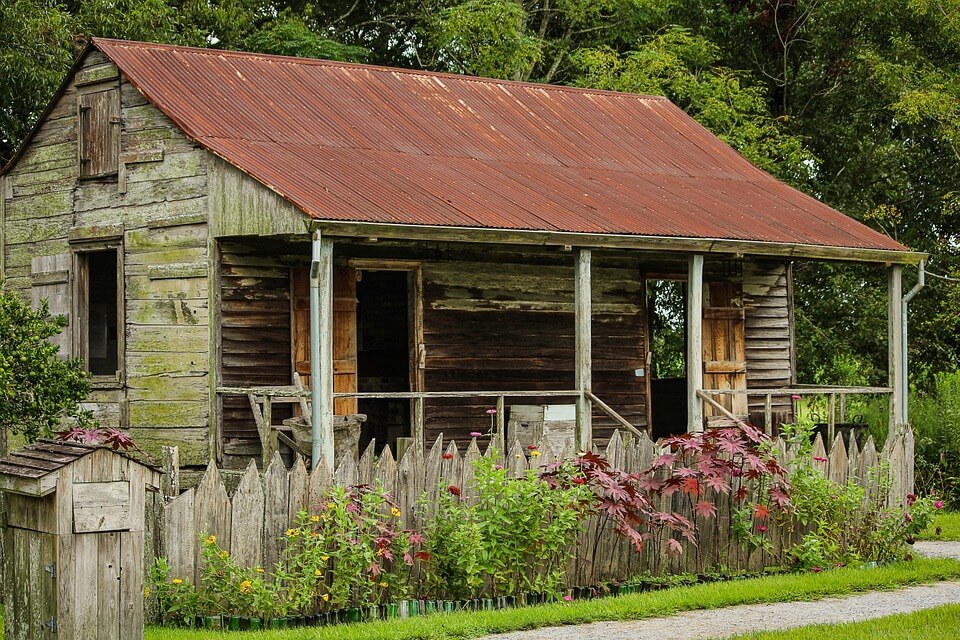 And that's what makes Alabama vs. Georgia such a compelling game. It's like River Plate vs. Boca Juniors or America vs Guadalajara, except in this case, both teams represent the marginalized and overlooked citizens of the rural countryside. Yeah, technically, the two teams are playing for a trophy and a greater share of TV revenue profits, but for their respective fans, this is practically a game to declare the official King of Poor White Folks. The only thing on the line for them is pride, but if you knew anything about the backbone of Alabama and Georgia's working poor – who represent the majority of the Tide and Bulldogs fan bases – you'd know that pride is something they'd fight to the death over. After all, pride is pretty much the only thing the Northerners and globalists haven't taken away from 'em yet.
And come next Monday night, half the Huddle Houses in the Black Belt are going to be overflowing with tears. For fans of one team, it's going to be the greatest night of their lives, and for the others, the absolute worst – and if history is any indication, all it takes is one second on the clock to determine which is which.
That's the inherent joy and misery of being a Southern football fan. Come to think of it, that's the inherent joy and misery of being a Southerner, for that matter. And now, all of America gets to feel that dueling, transcendent ecstasy and agonizing despair for themselves. Here's to hoping it makes all four corners of the U.S. of A a better, wiser place once Tuesday morning rolls around.