Dear Lorenzo and Frank,
It has been confirmed all over the place that you have sold the UFC.  Obviously, this is gigantic news in the business and sports worlds.  WME-IMG, along with several other partners and investors, has an agreement in place to purchase your company for roughly $4 billion.  It is an incredibly lucrative, record-setting deal.
First, congratulations on getting the deal done.  $4 billion is an insane amount of money.
Your grandkids' grandkids will all be set for life.  It appears to be a sweet deal and an incredible return on the $2 million investment you made back in 2001.
Second, thank you for everything you have done and accomplished.  You have given millions of fans around the world hours and hours of entertainment.
For more than a decade Dana White has acted as the face of the UFC, but you guys were the ones who really saved MMA when you purchased the UFC 15 years ago.  Without your financial backing, Dana would never have had the cash to get the UFC out of the red.  At the time, MMA was essentially dead in the United States.  It was illegal in many states, not available on television in most U.S. homes, and on the verge of extinction.
Then, it took several years and millions in losses before the UFC ever became profitable.  Creating The Ultimate Fighter reality series and getting a television deal with Spike TV in 2005 was a last ditch effort to stop bleeding money; and it worked.  With TUF you took an expensive risk, but it paid off.  Stars were created and a new generation of fans was born.  It was truly the beginning of something special.
From there, it was one success after another.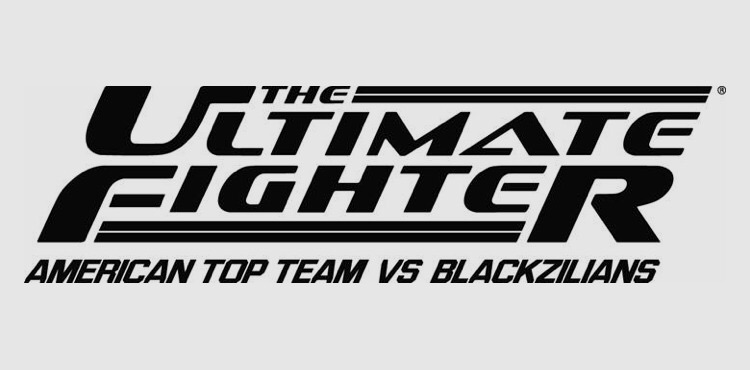 One of the most significant accomplishments of your run as UFC owners was getting MMA legalized in all 50 states.  Many fans do not remember, but it was a long process; one that actually took 14 years.  Back in 2001, making MMA a palatable, legal sport seemed like a pipe dream.  Numerous politicians, including John McCain and George Pataki, led charges to ban MMA in the late 90's and early 2000's.  Professional MMA events were only being held in a handful of states at the time.  The sport looked like it was going to die a slow, painful death.  Via greater regulations, educating the public, lobbying state governments, and sheer will you led the charge to get MMA legal all across the United States.  Now, MMA is a legitimate, legal, sanctioned sport, not just in the U.S., but in many corners of the globe.  Without your purchase and management of the UFC, it is likely that the legalization of MMA never would have happened.  Also, with legalization came tremendous growth.
The UFC's pay-per-view business skyrocketed under your ownership.  There was incremental expansion in the early 2000's, but the Spike TV deal in 2005 led to a pay-per-view boom in the second half of the decade.  Getting UFC on cable TV led to more eyeballs on the product, the creation of stars, and another avenue for fight promotion.  This led to huge growth over the last ten years.  During that time, the UFC promoted 56 shows that drew over 500,000 pay-per-view purchases and 9 shows that drew over a million.  To put things into perspective, in 2002, you promoted 6 shows that did an average of 55,000 buys per show.  Through smart marketing, big fights, and charismatic stars your business exploded and we loved it.
Under your ownership, we have seen so many big stars created and memorable fights put together.  Tito Ortiz, Chuck Liddell, B.J. Penn, Matt Hughes, Georges St. Pierre, Anderson Silva, Brock Lesnar, Jon Jones, Ronda Rousey, and Conor McGregor all became millionaires with you at the helm of the UFC.  They were all truly transcendent stars; in a way that was simply impossible in the early 2000's.  Fights like Forrest Griffin vs. Stephan Bonnar, Hughes vs. Frank Trigg, Diego Sanchez vs. Karo Parisyan, Silva vs. Chael Sonnen, Lesnar vs. Shane Carwin, Jones vs. Alexander Gustafsson, Liddell vs. Wanderlei Silva, and Rousey vs. Holly Holm will be remembered vividly for years to come.  Without the UFC none of this could have happened.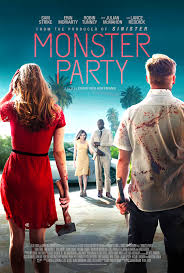 You were also immensely more successful than your competitors.  While they lost money, you managed to rake in millions.  You had enough success with your own company that you could buy Strikeforce, Pride, World Extreme Cagefighting, and World Fighting Alliance.  Not only did you purchase them, but you also integrated many of their fighters into your already talent laden rosters.  Fighters like Benson Henderson, Donald Cerrone, Carlos Condit, Anthony Pettis, Mark Hunt, Quinton Jackson, and Alistair Overeem all earned more money, had great fights, and became bigger stars in the UFC.
There were other accomplishments too.  After the deal with Spike TV ended, you signed a much more lucrative contract with Fox and created your own online, streaming network called Fight Pass.  When it seemed that MMA had peaked, you managed to get better deals, grow the sport, and make even more money.  You were the first combat sports organization to offer your fighters health insurance.  You promoted shows all around the world; bringing live MMA events to Brazil, Australia, New Zealand, Macao, Singapore, Japan, Germany, England, Ireland, Abu Dhabi and South Korea.  Clearly, you have done a great deal of good in the world of combat sports.
That's not to say there weren't some bumps along the way.  Anti-trust lawsuits, pay-per-view cancellations, drug test failures, oversaturation on television, arguable low fighter pay, fighter uniforms, and public relations blunders have made for negative headlines over the years.  These issues should not be ignored, but in the big picture, all the good you have done to save MMA greatly outweighs any of these transgressions.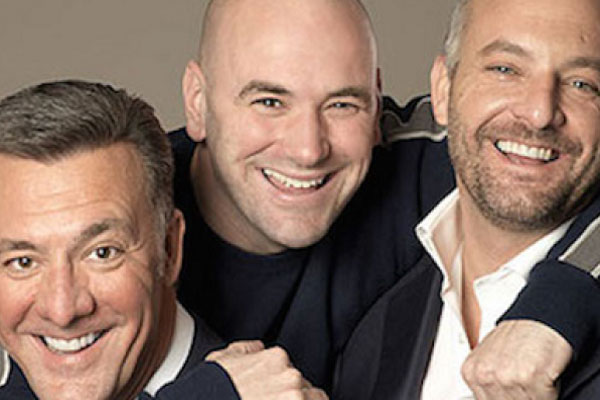 So, again, I'd like to say, "thanks".  Not just from myself, but from all MMA fans.  They may be a critical bunch, but without you guys buying the UFC in 2001, there would be no real MMA today.  No Fight Pass, no Conor McGregor, no Brock Lesnar, no Ronda Rousey, no MMA gyms, no MMA websites, no HalfGuarded, none of it would exist.
When someone writes the book on the history of MMA, you should be recognized as the guys who saved the sport and grew it into a $4 billion business.  It's an amazing story and one that all MMA fans should be grateful.  Millions of people have had hours of enjoyment and entertainment because of your product.  You accomplished something truly special.
Thanks bros!
PS Don't spend all the money in one place.