1. "Anderson Silva and Wanderlei Silva are brothers."
2. "The UFC fired Brock Lesnar because he was really trying to kill people in the cage."
3. "Why doesn't he just get up?" (uttered while a fighter was trapped in the crucifix mount)
4. "Why doesn't he hit him instead of just standing there?"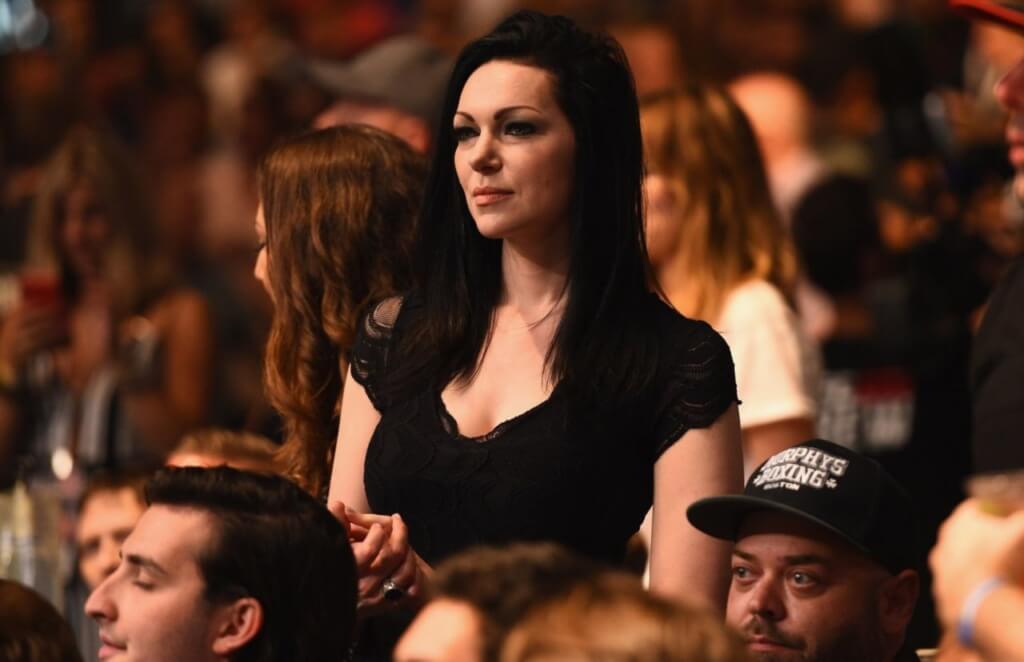 5. "You're not allowed to kick people, are you?"
6. "That knockout shouldn't have counted! He wasn't even looking at him when he got hit!"
7. "What happens if they try to leave the cage?"
8. "You can't knock somebody out with an elbow."
9. "What's he trying to do, hug him to death?" (stated when a fighter was caught in an arm triangle)
10. One guy was convinced that the fights were staged and you could tell who was going to win by the color of their gloves. He bet another guy $50 the fighter in blue gloves was going to beat the guy in red gloves. He accepted. About a minute in, the guy in red gloves KTFO the dude in blue gloves. The conspiracist refused to pay him, declaring "they must've got the gloves mixed up before the fight."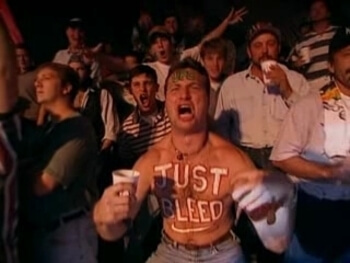 11. "I liked it better back in the day, when they still had the barbed wire on top of the cages." (Apparently, someone thought Bloodsport was a UFC PPV)
12. There was this one guy who screamed "No Homo!" literally every time a fighter got taken down.
13. "Who are the tag team champions?"
14. "All these guys are wusses compared to those kung fu masters in China. Did you know they can break two tons of ice with one karate chop?"
15. One guy asked me "can the referee jump in a help a fighter when he's getting the hell beat out of him?" I told him "yes, the ref can stop the fight any time he wants." His response? "No, I mean, can he start punching and kicking the other dude, too?"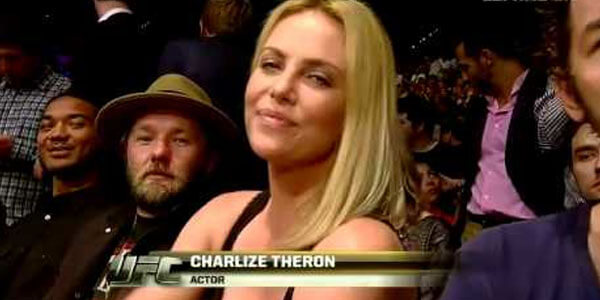 16. "I didn't know England had slaves!" (uttered when Paul Daley started doing a post-fight interview)
17. This one drunk guy started shouting "STAND 'EM UP!" even though one of the fighters had just sunk in a nasty RNC.
18. For reasons that to this day remain incomprehensible, one guy was convinced Ronda Rousey was a member of the Gracie family. "How else could she have learned how to do an armbar like that?" he said.
19. "Is there a division for midgets, like the WWE used to have?" (feel free to insert your own Demetrious Johnson joke here!)
20. "I'm so sick of having to listen to all of these foreigners." (stated while Anderson Silva was giving a post-fight interview in Portuguese … at a show in Brazil.)
21. One guy kept telling everybody Chuck Liddell was a member of the Sons of Anarchy. In real life.
22. "Hold on … they're allowed to bleed?"
23. One neophyte fan kept remarking how it was "cheating" because the fighters' trainers were yelling instructions at them during the bout.
24. This one dude kept referring to every black fighter on a card as Kimbo Slice.
25. A brief "USA" chant once broke out during a Mostapha al-Turk fight. His opponent was Mirko Cro Cop.
26. "Do they ever have ninjas fight?" Speaking of…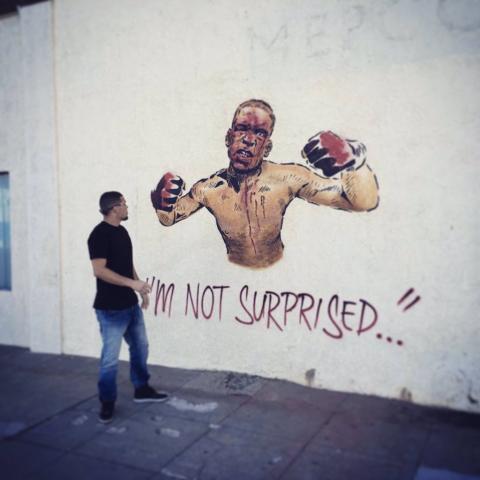 27. One guy was CONVINCED Mauricio Rua was Japanese just because his nickname was "Shogun." The fact that his entourage came out with Brazilian flags did absolutely nothing to persuade him otherwise.
28. I vividly recall two guys having a lengthy discussion about why beards should be banned from the sport, since they give fighters an unfair amount of "cushion."
29. Two guys were talking about the first Nate Diaz/Conor McGregor bout. One said he hoped Conor "beat his Italian ass."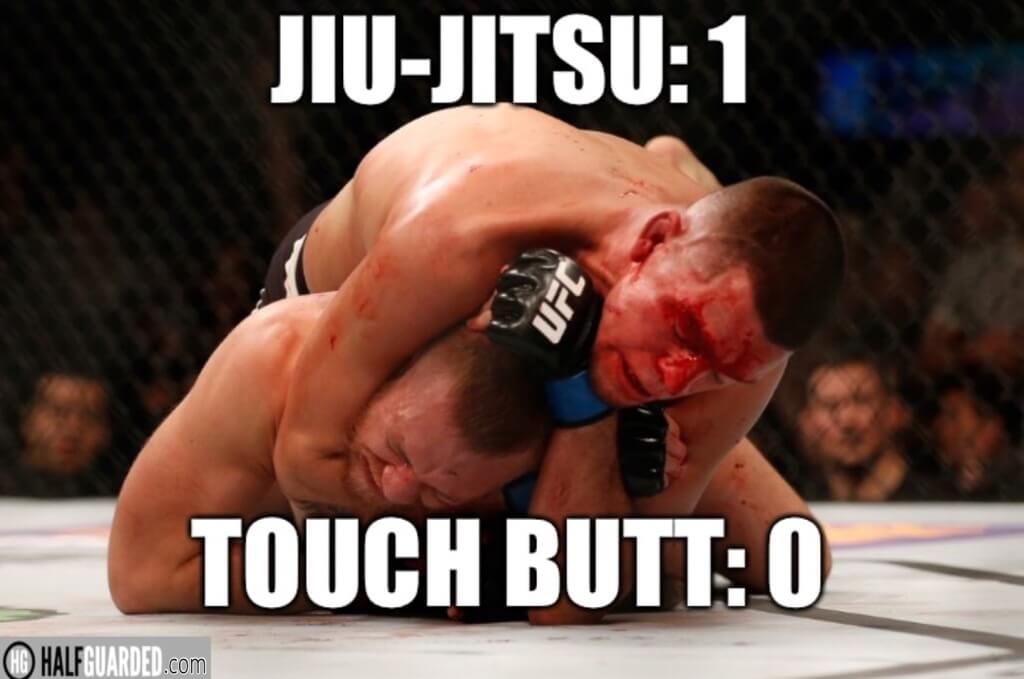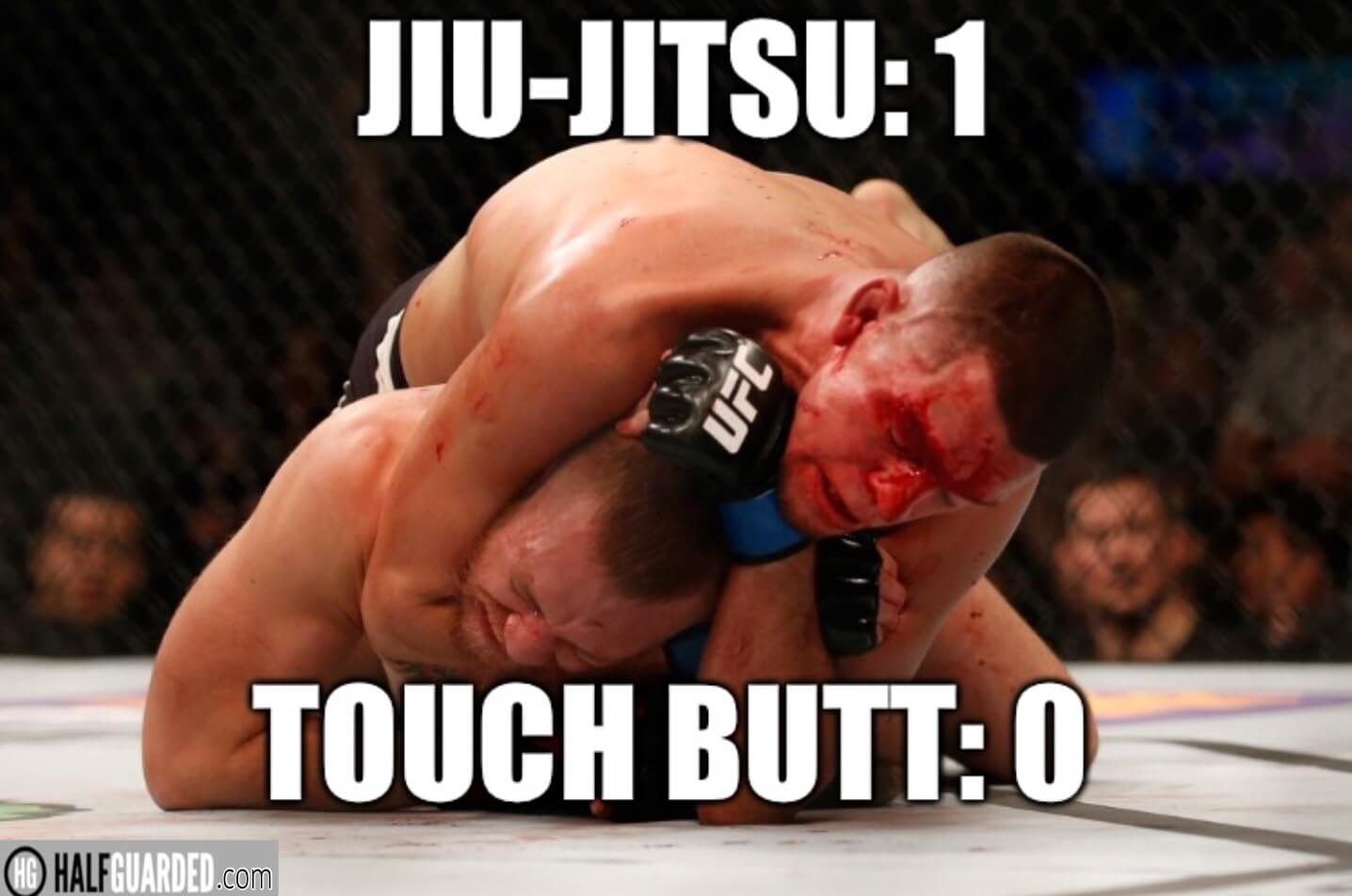 30. This one guy was absolutely floored by the fact the Matt Hamill was deaf. He then asked if there were any blind fighters on the roster, too.
31. A guy who was very new to MMA asked "what's the clock on the bottom of the screen for?"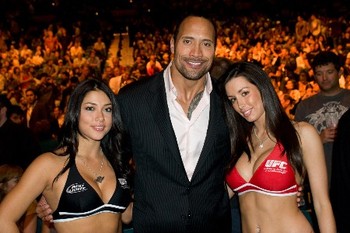 32. "Yeah, Cain Velasquez thinks he's tough, but I'd like to see him take on somebody bigger … like a sumo wrestler." (Apparently, he never got around to watching much PRIDE FC, I take it.)
33. Not really that dumb of a comment compared to the others, but I remember LMAO when Joe Rogan said something about a gogoplata during a broadcast and the guy beside me said "why the hell is he talking about yogurt platters for?"
34. I was at a sports bar once showing a WEC card. "None of these guys could ever make it into the UFC," remarked one observer. The two men fighting? Urijah Faber and Jose Aldo.
35. "Does the ref need a translator when it's two Hispanic fighters fighting?"
36. "Are pregnant women allowed to fight?"
37. "Can they eat between rounds?" A natural segue, of course, to …
38. "What happens if they have to go to the bathroom?"
39. "Are any of these guys, you know, fat?" (obviously, it was an off-night for Roy Nelson.)
40. "What are they fighting about, exactly?"
41. "Do they get paid MONEY to do this?" (maybe Bellator can start paying fighters with Bitcoin?)
42. "Do they ever get to use nunchucks?"
43. "What happens if one of them dies?" (I really wanted to reply "in the short term, they stop breathing, and in the long term, there will probably be a lawsut.")
44. "Why won't he just hit him?" (apparently, "counter-punching" is an alien concept to the general population.)45. "Eh, it don't hurt that much getting hit in the face like that." (the fight in question? The Hendo/Bisping bout from UFC 100)
46. After Anthony Pettis lost the Lightweight title to Rafael dos Anjos: "Told you he should have tried running up the cage again."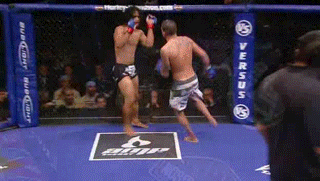 47. During a women's strawweight match: "I don't know, I think C.M. Punk might do pretty good, after all."
48. "No, I remember it clearly: Georges St-Pierre USED to fight while wearing a mask."
49. "The UFC wanted to sign Fedor, but Barack Obama wouldn't let them."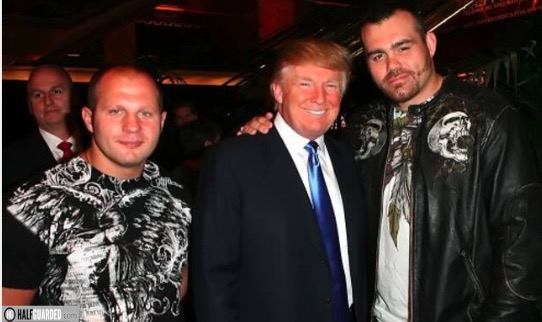 …and, saving the best for last, the ULTIMATE stupid casual fan remark, which virtually all hardcore MMA fans have heard spouted at least once in their social outings …
50. "I could kick both their asses."