Paige VanZant will be joining the cast of Dancing With the Stars. VanZant, who we should all remember has had a very difficult road to stardom, was a dancer before deciding to try becoming a fighter. She even won some fights before Rose Namajunas bloodied her for an eternity last December. The fight exposed VanZant as maybe not being at the level everyone wanted her to be.
And by everyone I mean creepy old men who had a weird fetish for someone that looked 12.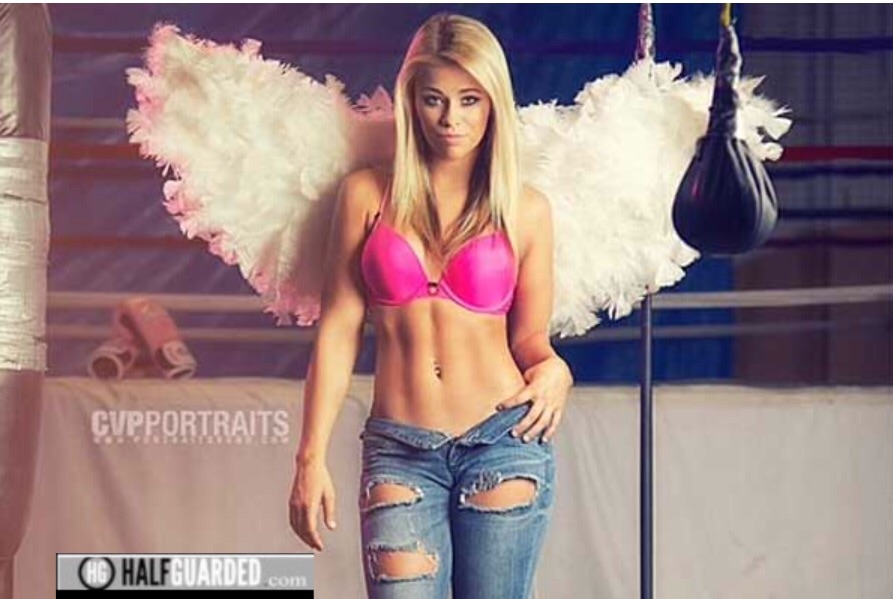 This will give VanZant exposure, I suppose. I have no idea how popular DWTS is these days. I think it's mostly watched by housewives and men who want peace in their marriage. It didn't seem to make Chris Jericho a bigger star or anything. Still, with her aforementioned dancing background,  she'll probably do very well. I have zero clue what doing well on the show actually entails but she's shown the ability to wiggle her hips before and I assume that's all that's required.
Between this and Chael Sonnen appearing on The Apprentice, the UFC will have an odd amount of mainstream exposure to demographics it usually doesn't hit. VanZant, it should be noted, follows in the steps of UFC legend, Chuck Liddell in doing the show. Of course, Chuck had established himself as MMA royalty by that point and was done with his career. VanZant … not so much.
No word on when VanZant will fight again or if she'll just go straight to the pure celebrity TV route and be on a cooking show next.