"The Godperson" Review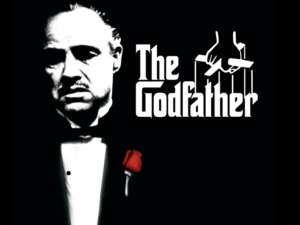 Brooklyn N.Y.-
The long anticipated all female reboot of the Francis Ford Copolla Classic "The Godfather" retitled "The Godperson" does not disappoint, although it guilts you into feeling it will throughout before finally saying "no I'm fine".
Many were unfairly judging this film before it was released because they're obviously sexist assholes who hate women, but from the opening credits it's clear this movie identifies itself as a modern day masterpiece.
The Godfather Remake Cast and Plot
It begins with a well shot and vibrant scene of Donna Corleone (played brilliantly by Melissa McCarthy) on the day of her daughter's domestic partnership.
The remake of the heartfelt scene where the coroner asks her for the favor of getting rid of the man who invaded her daughter's safe space in college by using several trigger words may trump that of the original.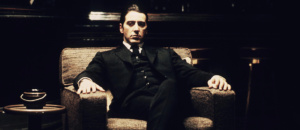 "You come to me yet you've never accepted any of my Facebook friend requests, you won't follow me on Twitter, and refuse all of my Candy Crush Saga game invites. Had you come to me as someone who identifies as a friend this person would be suffering as we speak, their itunes account would be shut down, their Pintrest recipes would all be deleted…"
As the coroner begs, McCarthy honors her request because as tradition dictates you cannot refuse a request on the day of your daughter's domestic partnership. She reminds her that she will come to her for a favor, and that day may never come, but if it does, she must abide by whatever this request is.
A young, fresh faced Michelle Corleone (Leslie Jones) is introduced returning from the Peace Corps explaining to her nieve fair haired fiance (Caitlyn Jenner) how her mother got "Jenny Fontaine"  (played by that girl from Game Of Thrones that pretends to be a boy and shit but is nasty with a sword and who's real name I was too lazy to Google) to perform at the domestic partnership's afterparty. The Fontaine character is believed to represent Miley Cyrus who was always rumored to have ties to the mafia.
When Michelle explains she owes them a favor because his mother gave the record executive a guilt trip she couldn't refuse, Jenner seems taken aback by this revelation.
As this is going on we are introduced to Michelle's brother and heir apparent to the family empire Sunny Corleone (Tina Fey) who sneaks upstairs to sext a bridesmaid during the party.
It's a long movie so I'll skip some stuff. Eventually after an attempt to hack into Donna Corleone's Twitter account leaves her in a catatonic state, Sunny assumes the role of boss but we slowly see Michelle becoming involved as she offers to be the one to seek revenge on Sollozzo by giving the restaurant he frequents a negative Yelp review during their sit down. They plant his cell phone in the gender neutral bathroom and from there we see the change in Michelle, progressing from Peace Corp veteran to potential head of the family's social warrior rights empire.
This position is eventually forced upon her when Sunny is viciously ambushed and  filmed by TMZ paparazzi spouting off several racial, and sexually insensitive remarks at the Causeway toll booth.
Fast forward…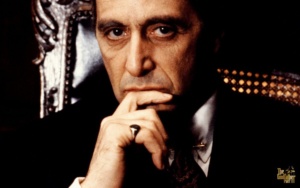 Donna finally comes to the coroner to repay her favor…
"Look what they did to my girl, they assassinated her character… please raise social awareness with a GoFundMe campaign to raise money for a charity in her name so her mother doesn't have to see this filth on YouTube."
Fast forward…
Michelle's older sister Fredo (Amy Pohler, of course, I mean Tina Fey is in the fuckin' movie so…) who was passed over as boss, eventually is found to betray the family by siding with Moeisha Green (Barbara Streisand) against the family who is threatened by Michelle for saying harsh words to Fredo when she explains Fredo was having emotional relationships with food servers "2 at a time".
Fast forward…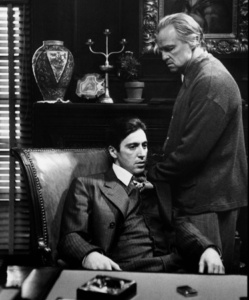 I won't give away too much of the movie, as spoilers are highly frowned upon, but time goes on, and eventually Michelle becomes the new Donna as her mother dies while playing with her adopted African grandaughter from an apparent urinary track infection while shoving pomegranate slices in her mouth in a seemingly fun loving scene.
The closing scene is a montage of gruesome social media attacks and body shaming on all of the family's remaining enemies set in the backdrop of Michelle's adopted Asian daughter's nondenominational baptism.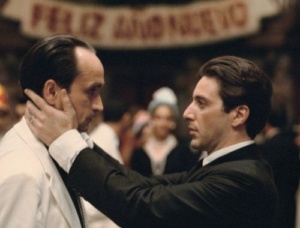 Many thought it couldn't be done but "The Godperson" tells a brilliant story and even with some of the more disturbing scenes containing a lot of trigger words and intolerant behavior, this movie gets a full 5 common core star review from this non judgmental critic because anything less would hurt too many feelings.
Rumors are rampant that the sequel will follow in its predecessors footsteps and be partially a prequel showing how Donna Corleone rose to power as a young women (rumored to be played by Rebel Wilson or Ruby Rose) growing up in the gentrified streets of Williamsburg Brooklyn.
Associated Parodies/
Fundango
#ComedySuplex