Bear Witness as JINH YU FREY joins The Show!  Frey challenges Ayaka Hamasaki in September at Invicta FC 19 for the Invicta FC Atomweight Championship.  Sadly, this was recorded JUST before that was made public, so she only hints at it.  No worries though, she's here to discuss everything from her love of video games, the work she does with radioactive materials (!), what she hops to accomplish in the sport, who her favorite authors are, various thoughts on random animals as Mike decided that would be funnier than asking boring questions, and why oh why she chose this: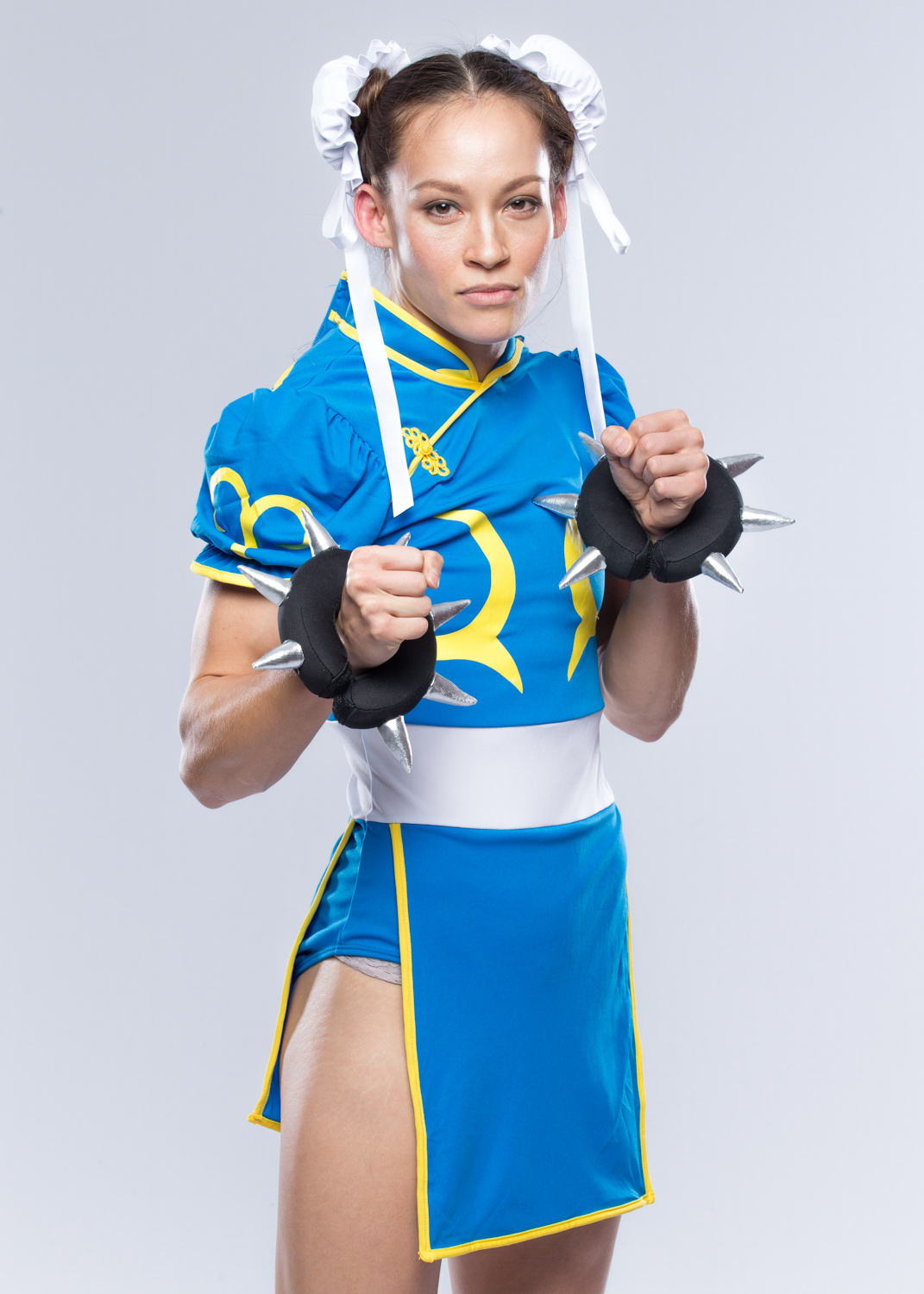 As her signature look in Invicta FC!  She even goes into how she wears the pants in the family, has a husband that does all the cooking but still gets to call her fat, and why she can BEAT MIGHTY MOUSE IN VIDEO GAMES.  Plus, who her sponsors are and why.  For once, I, err, Mike decided he wanted to know what exactly these sponsors do for an athlete and one of them sounds delicious.
The JINH YU FREY INTERVIEW
is amazing an if you don't check it out, you're a loser.
Then, after you've finished the JINH YU FREY INTERVIEW, or even while you're listening, check out her stuff.  Yes, these are plugs, but you should support her by giving them a click and following or bookmarking or whatever kids do these days.
A really cool piece of merch.  Seriously.
Many thanks to Frey for the JINH YU FREY INTERVIEW (did we get that in enough for you, Google?).  She was awesome, Mike wasn't, so it evened out to an awesome show.  Now, go listen, go support her, and be back here when we talk about her victory – after all, she DID say she'd do the show after becoming world champion.  In hindsight, really should've seen the meaning in that…
Podcast: Play in new window | Download
Subscribe: RSS