"Waking up at that 'you gotta be sh*ttin' me" hour. AM cardio starts now, then breakfast, then strength/conditioning training, then head to set to shoot all day. The hustle is real…so is this gorilla breath."
– The Rock
"People are different, and there is simply NOT one absolute correct way to achieve your fitness goals."
– PeachMachine
"I work out for about 90 minutes, or maybe an hour and 45 minutes. When I hit the gym, I'm coming! I train hard, I come to kick ass—clanging and banging."
– The Rock
"If you're going to the gym, have a realistic training plan. Execute. Go home."
– PeachMachine
(Editor's Note from Mike: It appears The Rock may also be having sex with the squat rack."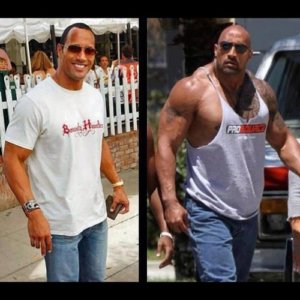 Training Tales: Episode I – The Rock
You want to look like The Rock, don't you? You want to know his training secrets and nutritional strategy… You want his methods revealed… And you want me to say, "It's achievable without steroids."
You would be surprised how many times I have heard this. "Dude, I wanna be jacked, like the Rock! I should do what he does, right?" No you should not, because you, my friend, are different from Dwayne "The Rock" Johnson. From your haircut to your DNA, you are much different than the half-Samoan, half-African American former Division I monster athlete who plays a leading man in Hollywood.
It would be great if all we had to do was follow The Rock's training and nutrition plan and we would all end up looking like him. I would sure do it. If it had guaranteed results, I could probably even force myself to get up at 3 a.m. to train. However, let us step out of Hollywood and into reality for a moment.
Take a look at your parents. Take a look at your siblings. That is what you are working with. Understand your template, because genetically, no matter how hard you try, how perfect you eat, how many supplements (legal or otherwise) you can do, you will STILL not look like The Rock. It is hard to swallow, but it is fact, The Rock will always be better than us, because he started with a better template.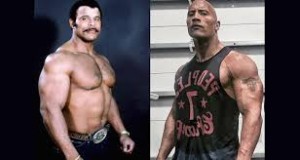 This is how it basically breaks down from what I have gathered in a lifetime of observation, experimentation, and manipulation. Your physical appearance is roughly 80% genetics, and that is probably too low. It's probably closer to 90% but lets just suppose… So accept the fact that 80% is nature. Unchangeable. The next 15% is influenced by diet throughout your lifetime, and the final 5% percent is affected by activity. Obviously, this is not a very scientific study, but think about what percentage of your physical appearance you actually control. Not much, and that is the point. The Rock was always going to be 6'5" and weigh 275lbs, and be freakishly strong. It was encoded in him.   He has just done a dang fine job of making the most of his 20%.
But still, what if I just do what The Rock says…
Here is how The Rock trains: "I start working out pretty early, around 4 a.m. When I'm filming, I do cardio and I lift before going to set. I train about six days a week, and even when I'm not filming I get up between 3 and 5 a.m. just to train."
Keep in mind he is 41 and has probably been training since high school.
For everyone else not nicknamed after a broad category of minerals, this is going to crush you in a week. Start off by going 1-2 days per week, then working up to 3. Training 6 days per week will have you dreading the gym shortly. Make it an enjoyable experience and you are more likely to go. Punishing yourself with 5 a.m. training sessions seems unnecessary… unless you are starring in GI Joe 3: Cobra on the Moon.
The Rock Says: Eat This
Here is what the Rock eats: "Generally, I eat six or seven times a day," he says. "It's about getting enough protein to aid lean muscle growth, and everything is very precisely measured depending on what targets I'm looking to hit for that day. Lots of protein, good carbs, and veggies."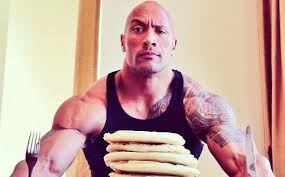 Oh, and those 6-7 meals put his daily caloric intake to somewhere above 5000. The average non-obese, non high-level athlete eats around 2500 calories per day. Do the math. Yes, The Rock easily eats twice as much as you. He has to, because he's twice as big, and trying to get bigger!
Should you eat 6-7 smaller meals per day? Maybe. Is that a royal hassle to prepare everyday? You bet. Could I just eat healthy amounts of food 3 times per day and accomplish what I need to do nutritionally? Indeed.
Be honest with yourself, and set a realistic body image goal, then work your butt off to get there.   Of course, you can improve, but understand your limitations.
Should you do what The Rock says? If that means being realistic and creating a strategic plan, and then challenging yourself daily, then yes, you should do what The Rock says.
Peace,
PeachMachine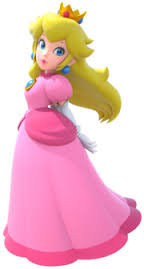 PeachMachine is a long time personal trainer, competitive athlete, and multiple sport coach. He has provided personal training to many professional athletes and performers as well as regular folks. For more information you may contact him at ApprovedAthletics@gmail.com
Feel free to use ideas from these articles and apply them to your routine, but always be safe. Any type of training has a potential for injury. Always consult with your personal physician before engaging in any type of strenuous activity.