Well, everything went according to plan at UFC 196, didn't it?
Conor McGregor smashed Nate Diaz into oblivion, defeating the welterweight stalwart with a highlight reel KO early in the first round. Clearly dispelling all that nonsense about him being an overhyped media creation, talks now abound the Irish brawler could become not only the first dual-divisional champion in UFC history, but quite possibly its first ever tri-divisional champ as well. Meanwhile, in the co-main event, Holly Holm dragged Miesha Tate to the canvas and pounded out a brutal TKO in the second – clearly setting up a big money rematch against Ronda Rousey later this summer.
And Georges St-Pierre, as expected, didn't show up out of the blue, not at all fueling rumors that the former Welterweight Champion is mulling a comeback bout later this year.
But for a minute, let's say all of that BizarroWorld stuff did transpire last weekend. IF Nate Diaz shocked the world and choked out Conor McGregor in the second AND Miesha Tate pulled off a fifth round submission AND GSP just decided to show up in the front row like it was WCW Monday Nitro circa 1996, how would all of that neigh-unbelievable stuff impact the UFC 200 line-up?
Assuming the mantle of armchair booker, if all of that nattering nonsense I conjectured about earlier came to fruition, here's how I think it would impact the biggest UFC card to date:
Conor McGregor is still the biggest asset for the company at the present, but it is clear the guy needs to stay in the featherweight division. He might fare better at lightweight than he would at welterweight, but the odds of him getting knocked out cold by Rafael dos Anjos or Donald Cerrone are just too risky. There are still plenty of great matchups to be made at the 145-pound level, with the big marquee bouts being a second tilt against Jose Aldo and a throwdown with veteran scrapper – and fellow Notorious B.I.G. fan – Frank Edgar. Seeing as how McGregor definitely has the ability to beat Aldo – and Aldo is still one of the most illustrious names in the sport – that seems like the safest option for July 9's main event.
GSP hasn't fought since late 2013, but he's proven himself to be a huge draw for the sport. While it is tempting to give a returning St-Pierre the top slot at UFC 200, McGregor still has more "casual" appeal, so – begrudgingly, perhaps – "Notorious" still deserves top billing. However – the same way he anchored the co-main event at UFC 100 – IF GSP is able and willing, he most certainly deserves to be in the second-fight-from-the-top slot. And since he never technically lost the 170-pound strap – and considering his legacy as one of the greatest technical fighters in the sport's history – he is more than deserving of a Welterweight title fight against Robbie Lawler.
Being UFC 200 and all, it is tempting – very, VERY tempting – to book Ronda Rousey vs. Miesha Tate III. However, since the show will do 1 million PPV buys with or without Rousey on the roster, it doesn't make a whole lot of business sense to put this match on the card, when it very easily could anchor another 1 million PPV buy all by itself. Still, it is never too early to start building up hype for the next-next women's bantamweight championship bout: as such, I'd go with Holly Holm vs. Amanda Nunes in a title eliminator. (Also, as historical train wrecks like UFC 33 and that ill-advised Strikeforce: Nashville card have shown us, putting on three championship contests back-to-back-to-back is a time-tested recipe for disaster.)
Hot off the heels of one of the biggest upsets in modern MMA history, Nate Diaz certainly deserves another opportunity to shine under the lights of the freshly christened T-Mobile Arena. And who wouldn't want to see him go toe-to-toe with Eddie Alvarez in a number one contender bout for Rafael dos Anjos' Lightweight Championship?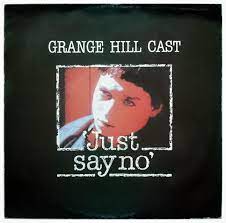 And the curtain jerker for what will undoubtedly be the biggest UFC card ever? We need something that has resonance and ties into the main event, providing a storyline to feed into the next big money Featherweight title showdown. So why not have Frank Edgar and Max Holloway go at it in a 155-pound strap title eliminator? With a paid-portion slate of fights like that, they rest of the undercard could be nothing but three hours of the Kimbo Slice/DADA 5000 fight on an uninterrupted loop and I'd STILL gleefully shell out $60 USD to watch it.
So that's that, folks. You get the sport's biggest star getting a chance to redeem himself against a Brazilian national hero, a man practically worshipped in Canada getting a shot at reclaiming the championship belt he never lost against a dude who literally broke the face of his heir apparent, a hard-hitting former champ attempting to climb her way back into the title fray against a hungry up-and-comer, two striking virtuosos duking it out for a championship bid and a veteran ex-champ renowned for his relentless offense doing battle against a 24-year-old technical wunderkind on an eight-fight winning streak. Each fight has major, long-term title implications, each fight provides segues into a year's worth of "storylines" and each fight – which, frankly, could headline PPVs on their own – should be wildly entertaining, super-competitive bouts.
Of course, since everything went as planned at UFC 196 – with everybody we thought would win winning exactly how we thought they would – a superb lineup like this July 9 seems very unrealistic.

But still, in fantasy land, we can all cherish an alternate reality where Miesha Tate and Nate Diaz are elevated to breakout media star status and GSP comes back to revitalize a boring Welterweight fray and unexpected McGregor and Holm losses unintentionally set the stage for a solid year (at least) of interesting divisional match-ups, no?
Not to mention give us the single greatest MMA card of all-time four months later. Sigh … if only things went wrong every now and then, right?