The Rock Returns to Wrestlemania 2016!  The Rock, lesser known as Dwayne Johnson, is coming to Wrestlemania we can confirm. While last year's Wrestlemania saw the tease of a potential Rock and Ronda Rousey vs. HHH and Stephanie McMahon showdown, after Rousey's loss and Rock's movie commitments there were doubts as to whether The Rock would appear at WWE's biggest show of the year.
For a show that right now was lacking in major star power, the addition of The Rock will instantly create that "Wrestlemania Specialness" that is key to the event's staying power. There is no word on whether The Rock will simply make an appearance, host, or actually wrestle a match. The latter would be the ideal scenario for WWE obviously and the temptation to headline "the biggest crowd in WWE history" could prove tempting for Johnson.
Personally, The Rock vs Brock Lesnar would be the biggest possible match they could make. Beyond that, a match with Undertaker has always been a possibility, and would fit as it would allow the Undertaker a high profile match without him tying up the world title. And of course perhaps the Rousey tag-team will happen after all. Though with her injuries, I'd bet against that.
Or maybe…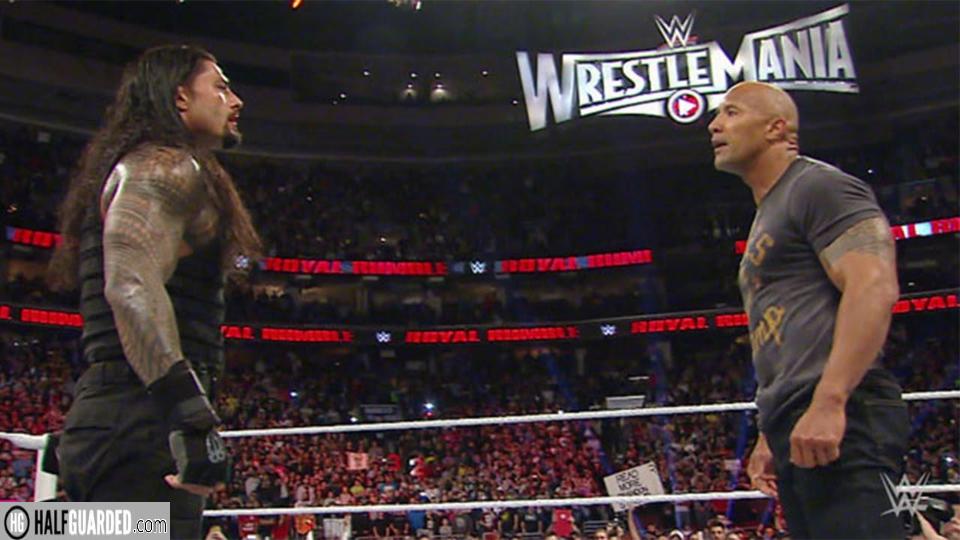 Still, The Rock is coming to Wrestlemania!