Well folks, a new National Football League season is nearly upon us, which means fans of all 32 NFL teams – with a few glaring exceptions – have plenty of reasons to get excited. With so much movement during free agency, the entire composition of defensive and offensive units have changed, thus benefiting some long underachieving teams and really doing a lot of damage to some long overachieving postseason stalwarts. Add in the 2016 rookie class – plus the continual maturation of young stars, coinciding with the continual degradation of some formerly elite stars – and you have all the makings for one of the most unpredictable pro football seasons ever.
A couple of weeks ahead of kickoff Sunday, I've decided to throw out my predictions for all 32 NFL squads, plus my way, way too early picks for the playoffs contenders – and yes, even my prediction for the outcome of Super Bowl LI down in Houston.
Today, it's time to journey south of the Mason-Dixon Line and see what all the Southern Belles are up to!
NFC South Preview
The Carolina Panthers will easily reclaim the NFC South crown, but face stiff competition from an unexpected divisional threat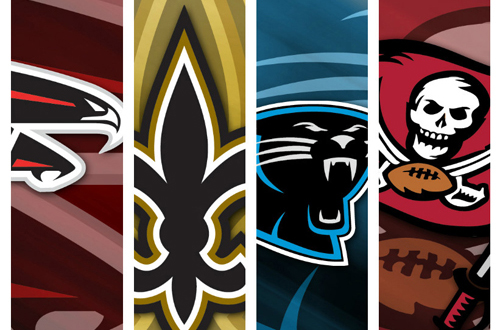 I know it sounds contradictory, but the Carolina Panthers are going to simultaneously be a better and worse team than they were last year. In many ways, last season's 15-1 squad has beefed up considerably on defense with newcomers like Vernon Butler and James Bradberry, and it's hard to imagine Cam Newton not being a more mature and consistent passer – especially with Pro Bowl-caliber supporting cast members Ted Ginn, Jr., Greg Olsen and Jonathan Stewart in the backfield with him. Still, I anticipate the Panthers will stumble a few times throughout the regular season, but their 12-4 record nonetheless ought to be good enough to get them a first round bye once the playoffs roll around.
Forget all that idle chatter about the Tampa Bay Buccaneers "turning the corner" – folks, this team is already there. Expect Jameis Winston to take a huge step forward this year, with receivers Vincent Jackson and Mike Evans likely to post Pro Bowl-level performances throughout the season. Add in the dynamic one-two running back knockout blow of Doug Martin and Charles Sims, plus a vastly improved defensive line, and you've got yourself a team that's ready for primetime – and the postseason. I've got the Bucs finishing with a 9-7 record, which ought to be just enough to earn them the NFC's sixth and final playoff slot.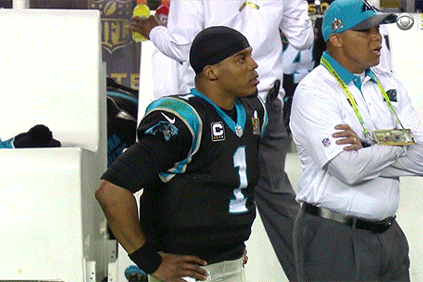 Barely a half decade removed from a Super Bowl win, the New Orleans Saints are a team on the verge of complete and utter collapse. While Drew Brees can still put up some huge numbers, there's no way to tiptoe around how awful the team's defense is – remember, this is a squad which allowed opponents to put up 418 yards a game on them last year. Factor in the weak receiving and running corps, and you've got a team that's going to struggle a lot throughout the season. I'm predicting they will go 6-10, with Sean Payton likely out of a job by Christmas Time.
The Atlanta Falcons are a hard team to figure out. They seem to always start the season so well, with the offense and defense clicking on all cylinders. But then, something goes awry, and for whatever reason – I've always suspected some sort of hoodoo curse – they just can't recover. The offensive line is much improved in 2016 (in fact, some are calling it one of the five best in the League), and you can't discount the offensive firepower provided by Julio Jones and Devonta Freeman. Alas, the defense still needs plenty of work, and I've just got a sneaking feeling that Matt Ryan is going to have a steep decline in quality of play. Following a disastrous, inexplicable 5-11 season, expect the Falcons to be on the lookout for a new head coach … and maybe even a new quarterback.
AFC South Preview
The Indianapolis Colts will bounce back as the Houston Texas take a big step backwards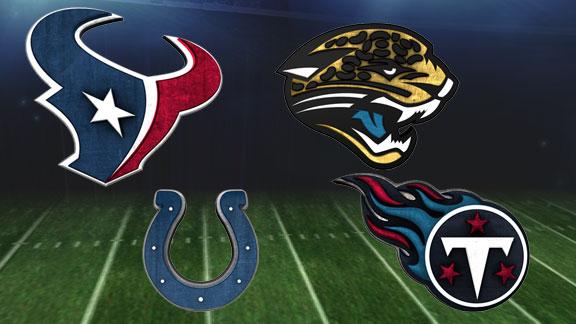 With Andrew Luck making the really big dollars now, there isn't much of an excuse for the Indianapolis Colts to underperform. Rebounding from an injury-plagued 8-8 2015 record, this year's Colts feature an only mildly remodeled offensive core (Frank Gore and T.Y. Hilton, of course, are expected to do much of the grunt work there), but the defense, on paper at least, looks much improved. Whether the offensive line has what it takes to hold up against the tenacious blitzing of Houston and Jacksonville four times, however, is a big question mark; still, considering how rock solid the aerial game ought to be, it's hard to imagine this team finishing any worse than 10-6.
Yes, the Houston Texans have a great defense. In fact, they might just have the best defensive end in all of pro football on their roster. Although the team has some outstanding linebackers, it's pretty hard to overlook the squad's offensive question marks – the biggest, of course, being Brock Osweiler at quarterback. Ultimately, I think Wizard of Os will keep the team competitive, but he just doesn't have the help he needs in the backfield or deep down the turf to make the team a four-quarter offensive threat. The defense alone will probably be enough to win two or three games the offense can't, but I just can't see this team eclipsing a 7-9 record.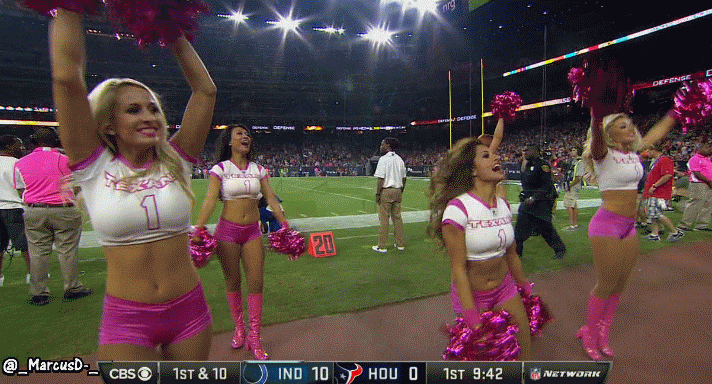 After years and years of abject hopelessness, the Jacksonville Jaguars seem poised to finally turn things around this season. Blake Bortles is slowly but surely transforming into one of the most consistent passers in the League, and with Allen Hurns and Allen Robinson behind him (not to mention up-and-coming 'backs Chris Ivory and TJ Yeldon), we're probably only a season or two away from the Jags developing into a legit conference champion contender. Alas, while the defense does look pretty impressive, it too is going to need a little bit more time to marinate; finishing 2016 with a 7-9 record, this is a team that – beginning in 2017 – is about to become very, very competitive.
For the Tennessee Titans, it all boils down to how well – or not – QB Marcus Mariota plays. He had some glimmers of greatness last year, and he had some games where he looked like absolute XFL-tier garbage. This year, expect the Oregon Ducks standout to look more consistent, but he's nonetheless bound to have at least two or three really, really bad showings. On the plus side, though, the defense definitely ought to look better, and the tandem of Demarco Murray and Derrick Henry – the latter of whom I anticipate being this season's offensive rookie of the year – ought to generate a lot of digits for fantasy footballers the world over. Thanks to a tough schedule, I've got 'em wrapping up the year 6-10, but with a lot more optimism than pessimism heading into '17.
Tomorrow, the rest of the league.  Friday: Playoffs! (PLAYOFFS?!?)