I was at Walgreens last night when I came across a deck of cards featuring Daryl from The Walking Dead.

Check out the deck: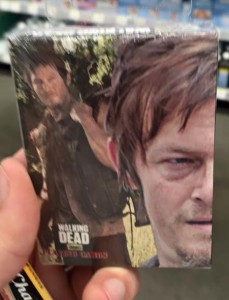 The Walking Dead Deck of Cards… Why not The Walking Deck?
I'm not saying I know everything, but I sorta do.  And the marketers of this fine deck of cards really missed the boat when they didn't name this product The Walking Deck.  It's just so perfect.  And since I'm a genius, I know all about it.
Get your Own Walking Decks and More Below