UFC 189 PREVIEW WITH FIVE STAR RADIO!!!!
There once was a show where a madman ranted and now? IT IS BACK!!!!!! Five Star Radio in all of its glory has returned to the (non) airwaves. Mike sits and does what no one else does better: breaks down all of the fights for UFC 189: it's the big UFC 189 Preview!!!
How does McGregor deal with the wrestling of Mendes? We know! Will Rory MacDonald return those video tapes? Could be. How great could one or two or three undercard fights be? YOU WILL FIND OUT!!!
We also talk a bit about the site itself and what to expect. Anger at having to redo a segment because STUPID ALDO GOT HURT. Taunting of Armenia?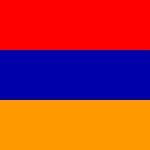 Of course. A appearance by a dog? You betcha AAaaaaand: it was recorded IN STUDIO!
It feels so so good to be back. I'm never leaving you. Why they let me back to do this, I'll never know but I'm here forever.
Podcast: Play in new window | Download
Subscribe: RSS