@chris_najdek
Chris_najdek IG
Cnajdek27@gmail.com
Giza, Egypt-
President Trump is not just a fearless leader, but also a brilliant and fearless historian. For centuries one of the biggest mysteries of the world has been how the Pyramids came to be. The worlds most brilliant minds have come up with all kinds of theories but we finally have our answer.
Donald Trump has solved one of the 7 wonders of the world. The Pyramids were piles of bricks left in the desert and funded by George Soros's ancestors to help Antifa riot against King Tut's rule.
Trump explained on Twitter:
"I solved a mystery with my big brain. George Soros's ancestors funded mysterious piles of bricks in Egypt to help Antifa overthrow King Tut. What was left melted together from the hot heat to create the pyramids. That's how Tut died too. #JusticeForTut #TitForTut #LAW&ORDERPREZ"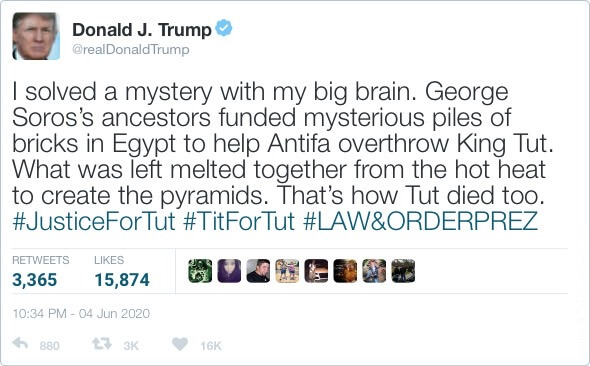 When asked to comment on Trump's accusations, George Soros has this to say:
"Well that's good, now if only he could figure out the 8th wonder of the world, how to find Melania's clitoris. You'd think he'd have some idea where it is with all the pussies he's grabbed."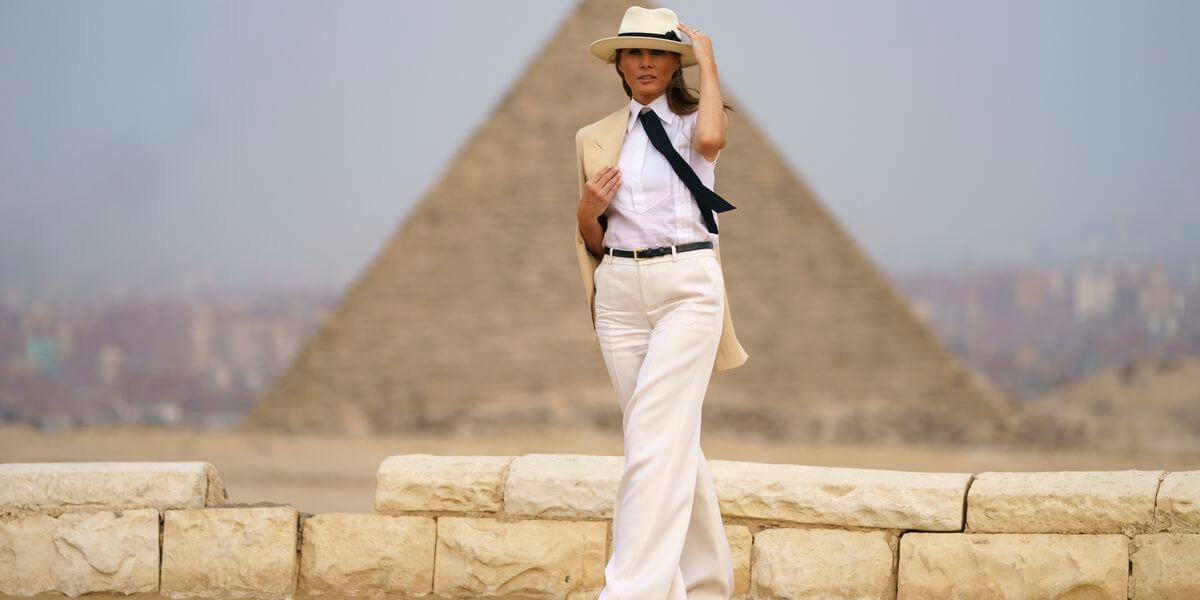 Trump fired back at Soros on Twitter:
"Nice try Soros but Melania's doctors couldn't find it either! In fact she doesn't have one! She didn't have one STD! She took a test and she doesn't have Clitoris, Gonorreah, or Herpes! NO STDs!!!"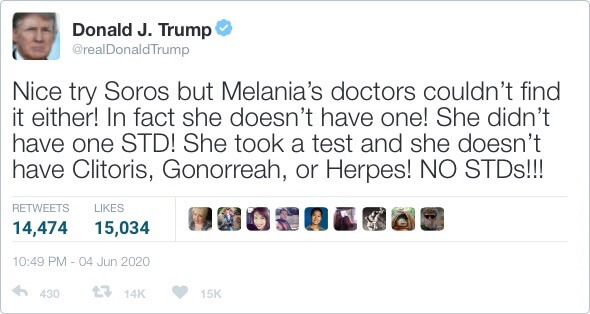 Loading ...