Depending on your perspective, Tyson Fury is either the best thing that's happened to boxing in the last 10 years or the absolute worst.
From an in-ring perspective, it's pretty hard to slight his record: 27-0, with 19 knockouts and victories over the likes of top-tier heavyweights Wladimir Klitschko, Steve Cunningham, Christian Hammer and Dereck Chisora. Even if his last two performances against Sefar Sefori and Francesco Pianeta were hardly world-incinerating barnburners, Fury nonetheless looked surprisingly spry and crisp for a man who a.) walks around at 310 pounds and b.) is the only man in combat sports better at doing cocaine than Jon Jones.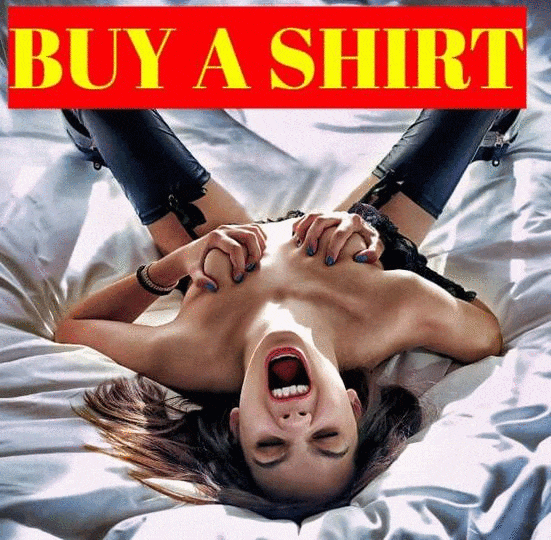 Still, we'll see just how much gas Fury has in the tank against Deontay Wilder — currently riding a 40-0 winning streak, with a downright absurd 39 knockouts — this Saturday, in what is, for all intents and purposes, the biggest heavyweight boxing match since Lennox Lewis took on Mike Tyson back in 2002.
Now you would think that such a contest would be generating far more hype than it is. In fact, I'm actually surprised by just how many people have no idea who either Fury or Wilder are. Indeed, the much ballyhooed contest is unlikely to eclipse two million buys, and it might not even cross the 1 million buy threshold.
Simply put, the aggregate American has no idea who these people are, and they really don't care, either. As talented as he may be, Wilder just doesn't have much of a persona to speak of, and his mic skills are … well, not very good. Conversely, Fury can cut a pretty solid promo and he has plenty of personality to go around. The problem is, it might be TOO much personality to go around.
Really, where do you begin on the human outrage machine that is Tyson Fury?
Do you begin with the time he called Wladimir Klitschko a LITERAL devil worshipper because he saw him on YouTube videos "playing with magic and all that sort of stuff?"
Or how about the time he called David Price and Tony Bellew furtive homosexual partners on live television?
Or the time he advocated for ALL drugs to be allowed in the sport of boxing?
Or the time he said the Jews were brainwashing people to become transgenders into bestiality … only to double down on Twitter by saying he didn't care that people were calling him anti-Semitic, because they were the one who killed Jesus?
Really, the selection of questionable media comments from Fury is almost limitless. This is a man who can say a woman's best position is "in the kitchen and on our back" in the very same interview where he says the abortion, gay marriage and the paedos are literally setting the stage for the biblical Antichrist to take over the planet.
And best of all, everytime someone chides him for his statements, he turns around and declares it a form of "anti-Gypspy" sentiment. This is a man that makes Conor McGregor look like a grand champion of subtlety by comparison — he should be a transcendent media mega-star, but for whatever reason, here in the States no one gives a damn.
In this, the great gilded age of hypersensitive politically correct hive-minded groupthink, one might assume a character as linguistically florid as Fury would be something of an ant-establishment pop-culture hero, a Stone Cold Steve Austin of sorts for the post-#MeToo era. But outside of truly hardcore pugilism enthusiasts, Fury remains hardly anything more than a background character in the vast panoply of sports distractions, just one more layer of static in an entertainment-scape that's becoming increasingly scrambled every day.
A win by Fury this weekend would almost certainly set him up for a clash with Anthony Joshua sometime in 2019, which has the potential to be the single biggest fight in the history of U.K. boxing. Of course, even with the race baiting writ large, one has to wonder just how much appeal such a fight offers to those who live elsewhere, whose loyalties don't lie with either the unlanded British gypsy class or the exceedingly niche Irish-Yoruba contingency.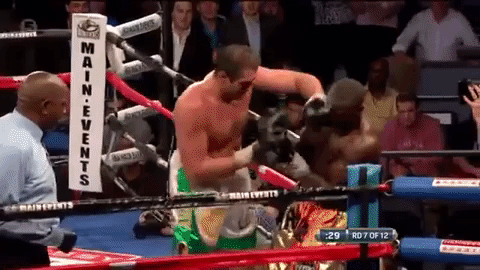 And in that, maybe the American ennui over Tyson Fury has precious little to do with a distaste for the Sweet Science and a penchant for larger than life characters and far more to do with identity politics fatigue. For the last, I don't know, five or six years, the notions of racial and ethnic strife have been pounded into our skulls in virtually every form of mass media you can think of, with things seemingly as innocuous as The Peanuts cartoons being channeled through a Critical Theory blender of minority vs. majority consciousness.
You can only yell back and forth about what is and what isn't racist or sexist or homophobic for so long before your throat dries up and the thumping sociocultural migraine becomes too much to withstand.
Long story short, what Fury's offering American audiences is a tired, overly-confrontational shtick that's been beaten into our heads for so long that as a public entity, it's almost like we're psychologically able to strain it out like a collider before it ever permeates our collective membranes.
After the endless bickering over NFL players taking a knee and the year-long shit-talk express that was the Mayweather/McGregor media circus and everything and anything revolving around Donald Trump since '16, Americans are just plain sick of entertainment imbued with a sociopolitical undercurrent.
And let's face it — at this point, we need yet another against the grain reactionary right crossover media hope like we need … well, another Tyson Fury match, to be honest with you, fam.