As a general rule, it's safe to say that the UFC's regular fight week press conferences are … uneventful (boring; useless; pointless; find a thesaurus because that's what a writer does here).
UFC 189 Press Conference  just might be different. You know why. That Conor McGregor fellow. I'm sure he'll have something to say and people will laugh. Chad Mendes might have a decent line. Robbie Lawler will sound like a guy who lived in Iowa for too long. And Rory MacDonald won't be in attendance as someone will finally have found his meat locker of dead bodies.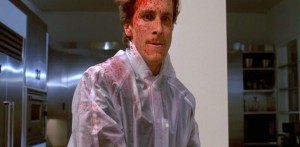 But a note: McGregor has seemed a bit drained lately. Just a little weariness to him; a brief slip where everything he's been doing to sell the fight could be catching up to him.
Now, this is almost 99.999999% irrelevant. "Journalists" just love playing amateur psychologist when it comes to athletes. That desire to be that one guy who saw that one thing is strong. It's replaced modern reporting. Going out and finding sources? Exposing things no one else is thinking about? That's work! Writing "McGregor looks tired" is easy.
The UFC could intentionally be showing clips like that. Or maybe it's because it's fight week and he's cutting weight (that one seems most likely). Or, and this is suuuuuuuuuper tough for many journalists to ever admit, but I'm seeing ghosts.
As has been, and always will be, the case, halfguarded.com is bringing it right to you. I mean, CLEARLY that's easier than going to YouTube yourself. So check out the UFC 189 PRESS CONFERENCE.