It's almost here but not yet. No, instead we get Miesha Tate naked. Maybe. Like, we won't see Miesha Tate naked but if she's close on weight then she might be. Sorry, but you're the one clicking around, hoping to see Miesha Tate nude, or Holly Holm naked. Really, Holm? She's a Preacher's Daughter! Why, the other day, said Papa Preacher told a story where before Holly's fight with Ronda he prayed to God "God, you know Holly is a good girl and Holly loves you." (He really did this.) I don't know if he then asked God to help Holly kick Rousey in the fucking face really, really hard but if he did … that was one very accurately answered prayer.
Anyways. This is the UFC 196 Weigh Ins Video for tomorrow's show. I think this one might be kinda big. Just a hunch. If it isn't, no skin off my ass. I don't own the UFC.
As is the ritual, men and women are paraded around in front of us before doing battle. Unlike in ancient Rome – wait, actually, this is kind of like ancient Rome. The whole ordeal is strangely ritualistic, isn't it? The idea of Miesha Tate naked and fighting would be right at home in ancient Greece too.
Rome and Greece are different, people. Read a book.
Why do we say "ancient Rome" anyways? Ancient Greece makes sense because there's a country named Greece today. There's no Rome. Well, I guess there's the city but … nevermind. I answered my own question.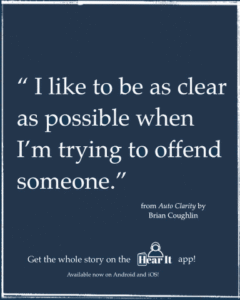 No joke, did you know that "going to Greece" is a code word for anal sex in the sex trade industry? I swear that's true.
OK. Enough of that. Let's all watch naked Miesha Tate, nude Holly Holm, sexy Conor McGregor, and … no, no one wants to see skinny fat Nate Diaz naked. (If you are a person who has landed on this site as a result of googling "Nate Diaz naked" PLEASE let me know. I want to meet you. Who could you possibly be??)
UFC 196 FREE LIVE STREAM of consciousness CARD – PPV – 10/9/8/7
Conor McGregor (168) vs. Nate Diaz (169)
Holly Holm (134.5) vs. Miesha Tate (135) – for women's bantamweight title
Ilir Latifi (205) vs. Gian Villante (205)
Corey Anderson (204) vs. Tom Lawlor (204.5)
Amanda Nunes (136) vs. Valentina Shevchenko (134)
UFC 196 FREE LIVE STREAM of consciousness CARD – sorta important prelims – Fox Sports 1 – 8/7/6/5
Siyar Bahadurzada (170) vs. Brandon Thatch (170)
Erick Silva (170) vs. Nordine Taleb (170)
Marcelo Guimaraes (185.5) vs. Vitor Miranda (185.5)
Darren Elkins (145.5) vs. Chas Skelly (145.5)
UFC 196 FREE LIVE STREAM of consciousness CARD – UFC Fight Pass – 630/530/430/330
Jim Miller (155.5) vs. Diego Sanchez (156)
Jason Saggo (155.5) vs. Justin Salas (156)
Julian Erosa (144.5) vs. Teruto Ishihara (146)