The UFC just sent out a press release telling everyone what we already knew: they're going to Madison Square Garden this November. The currently slated date is November 12th.  I'm sure every website and their mother will be writing about this, some even speculating about what the main-event is.  I say: The UFC MSG DEBUT MAIN EVENT IS Conor McGregor vs a bear – yes, a bear.  Like one of these: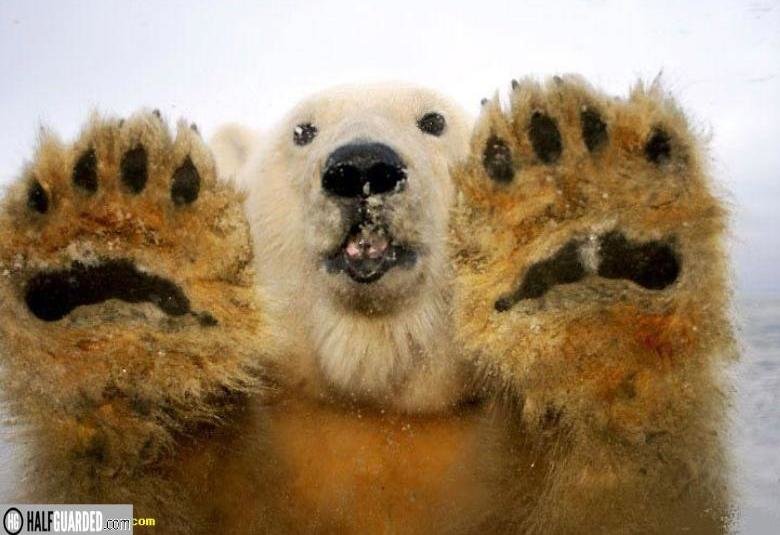 That would totally draw well.  It would also be funny as shit if the UFC just ran a show confirming every fear and shit that the legalization opponents threw out there.  Like, they have two ring card girls fight and slip them extra to ensure they pull a Janet Jackson.  And then they have the first ever children's fight, just two 8 year olds throwing hands.  Maybe even stage a fake riot at the end.
This is probably why I'm not in charge.
Here's some of what the press release said, just so you know I'm not making this up:
Las Vegas – Following today's landmark bill signing by Governor Andrew Cuomo to legalize and regulate professional mixed martial arts (MMA) in New York, UFC® announced that it will host a major Pay-Per-View event at Madison Square Garden on Saturday, November 12.

 

Additionally, UFC will be adding another live event in Upstate New York before the end of the year. The organization has pledged four events per year for the first three years after passage of the bill. The events will be held in Upstate cities such as Buffalo, Rochester, Syracuse, Utica, and Albany, in addition to Madison Square Garden and the Barclays Center.

 

Today's bill signing and event date announcements cement mixed martial arts' incredible future in the state of New York, and reaffirm UFC's commitment to a market that is home to many top stars including former UFC champions Jon Jones, Chris Weidman and Rashad Evans, and countless other title contenders.

 

"I want to thank Governor Andrew Cuomo, Assembly Majority Leader Joseph Morelle, Senator Joe Griffo and the many other leaders in the state of New York for legalizing and regulating the sport of mixed martial arts," said UFC Chairman and CEO Lorenzo Fertitta. "Our commitment to bringing incredible live events to New York starts immediately, as we've planned a major Pay-Per-View event at Madison Square Garden on November 12. It's going to be a historic, monumental moment for this sport and our passionate fans when the Octagon finally arrives in New York."

 

"Today marks a great day for both MMA fans and New York," said Joel Fisher, executive vice president, Marquee Events and Operations, The Madison Square Garden Company. "We think it's only fitting that the first UFC event is taking place at The World's Most Famous Arena and look forward to these world-class athletes becoming part of The Garden's storied history."

 

Further information about the upcoming live event at Madison Square Garden will be announced in the weeks to come.
OK.  So that was the whole thing.  I had no desire to re-write, "They're gonna do four shows a year" (even though I just did).  I'm sure Bellator or someone will run a show first though, so the UFC doesn't get to claim to be the first show ever and all that.  If I was Bellator that's what I'd do.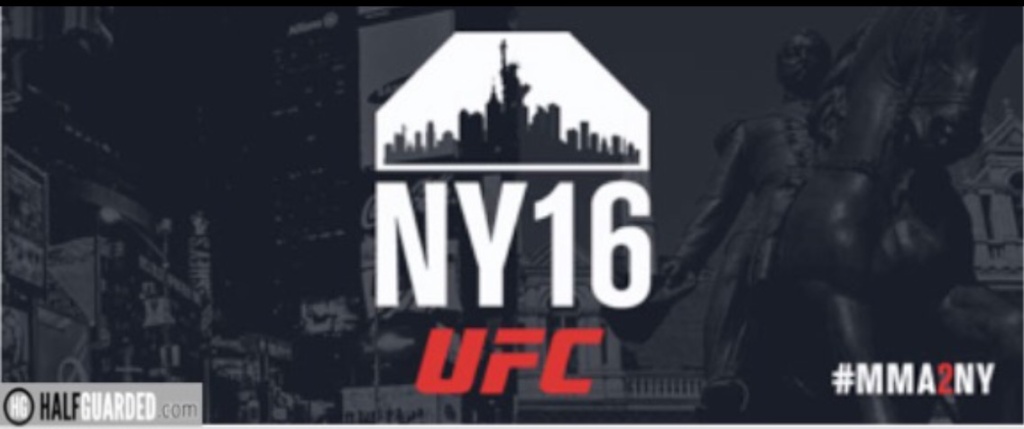 Oh, and they have this nifty little graphic.  I was gonna use it as the lead image but then I changed my mind because I'm impulsive.