Ginásio do Ibirapuera
São Paulo, Brazil, South America
Come one and all to our coverage of the 100th UFC Fight Night (I have no idea if that's just things called Fight Night, if it includes the UFC on Fuel stuff, all that – I think it's just Fight Night shows though).  It will be good.  You should read.  Thank you for you kind words, they mean the world.
(Make sure to tip me.)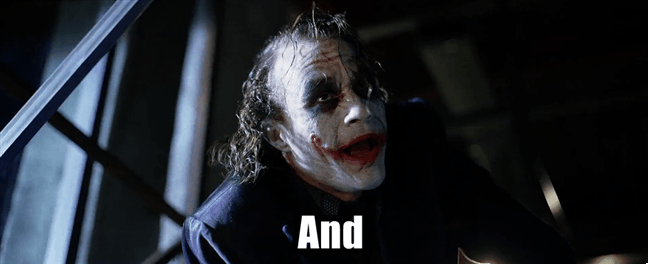 UFC Brazil aka UFC FIGHT NIGHT 100 Results and FREE LIVE STREAM of consciousness

UFC Brazil Results
Preliminary Card (UFC Fight Pass)
Light Heavyweight Francimar Barroso vs. Darren Stewart
What Happened
Barroso is in pain right away. Looks like a head butt slammed into his face and maybe broke the orbital bone. Naturally, a shitty ref allowed him to get punched like 20 times as Stewart let punches rain.
The Brazilian commission is now debating what to do.
UFC Brazil Winner: Stewart, R1, TKO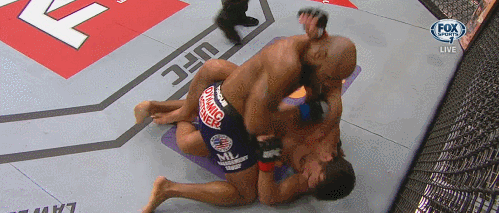 Should You Watch?
Sure. It was short.
Bantamweight Pedro Munhoz vs. Justin Scoggins
What Happened
Not much until the second when Munoz dove on a guillotine and tapped out the American to the delight of the Racist Brazilians.
UFC Brazil Winner: Munhoz, R2, sub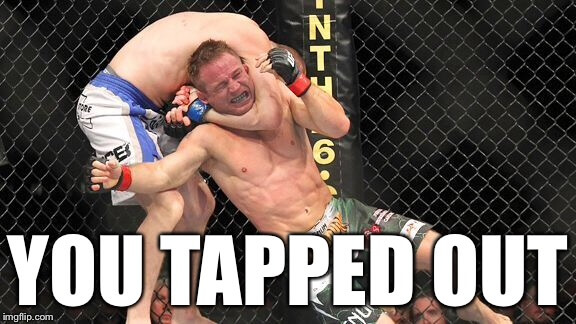 Should You Watch?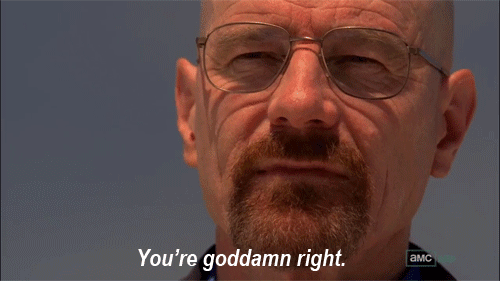 Oh, goodie. Iowa State, a college for people who fuck cows (Go, Hawkeyes!) is up like 30 points with 5 minutes to go in the fourth quarter. Naturally, they'll show that instead of MEN DOING VIOLENCE.  … EVEN THE FUCKING SPANISH FS CHANNEL HAS NCAA FOOTBALL. FML.
No one gets FS2 and no one ever will, assholes.
UFC Brazil Results

Preliminary Card (Fox Sports 1)
Heavyweight Luis Henrique vs. Christian Colombo
What Happened
Henrique took Columbo down over and over again. For three straight rounds. He was effective with ground and pound but never landed anything damaging and never came that close to finishing the fight. The definition of a boring ground and pound, Matt Hughes in his prime, fight. And then he locked in a mounted guillotine mid way through the third. Still didn't make up for the rest of the fight.
UFC Brazil Winner: Henrique, R3, sub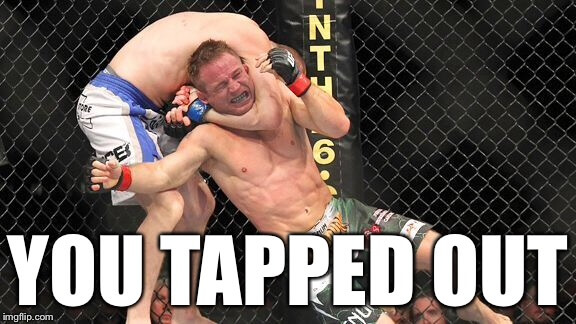 Should You Watch?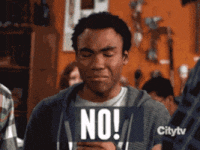 Bantamweight Johnny Eduardo vs. Manvel Gamburyan
What Happened
I'm not even gonna pretend I like Manny. FUCK YOU FOR NOT FINISHING THE JOB, TURKEY. Nothing in round one but in round two EDUARDO DROPS MANNY AND MURDERS HIM AND ALL IS RIGHT IN THE WORLD!!!!
UFC Brazil Winner: Eduardo, R2, tko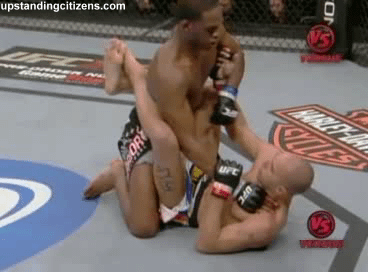 Should You Watch?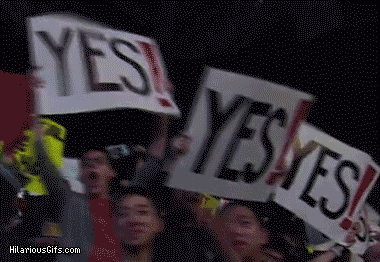 Light Heavyweight Marcos Rogério de Lima vs. Gadzhimurad Antigulov
What Happened
Anti grabbed a guillotine. He was in a bad spot but never let up on it. And it paid off as he got the tap. De Lima even seemed to get out but Anti wouldn't let go. Bad advice in the gym but if it works, it works.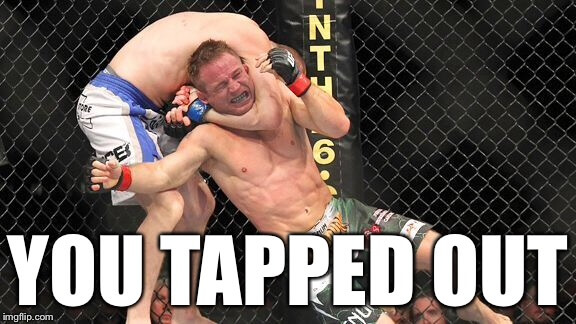 UFC Brazil Winner: Gadzhimurad Antigulov, R1, sub.
Should You Watch?
Sure.
Middleweight Cezar Ferreira vs. Jack Hermansson
What Happened
Not much in the first but then in the second Ferreira got a takedown, arm triangle, and TAP!! Big win for Mutant Boy!
UFC Brazil Winner: Cezar Ferreira, R2, sub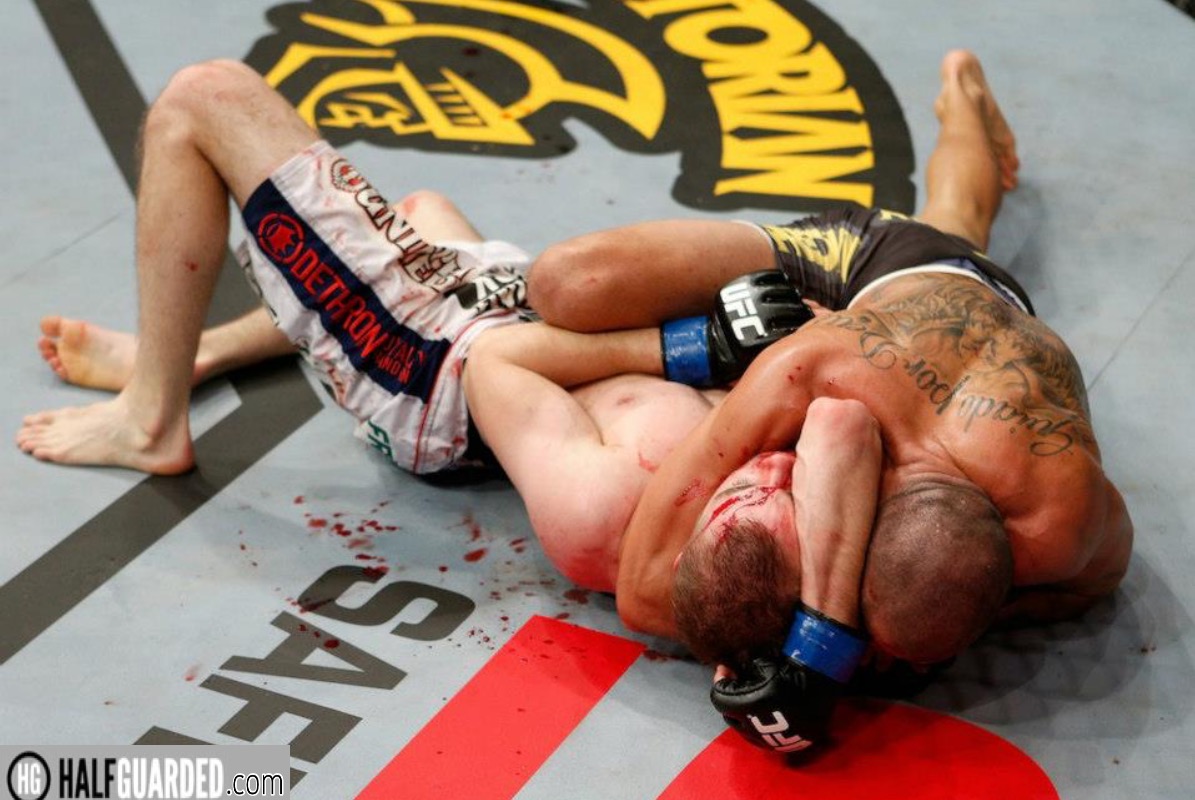 Should You Watch?
I am biased because the arm triangle is my favorite submission but … yes.
UFC BRAZIL RESULTS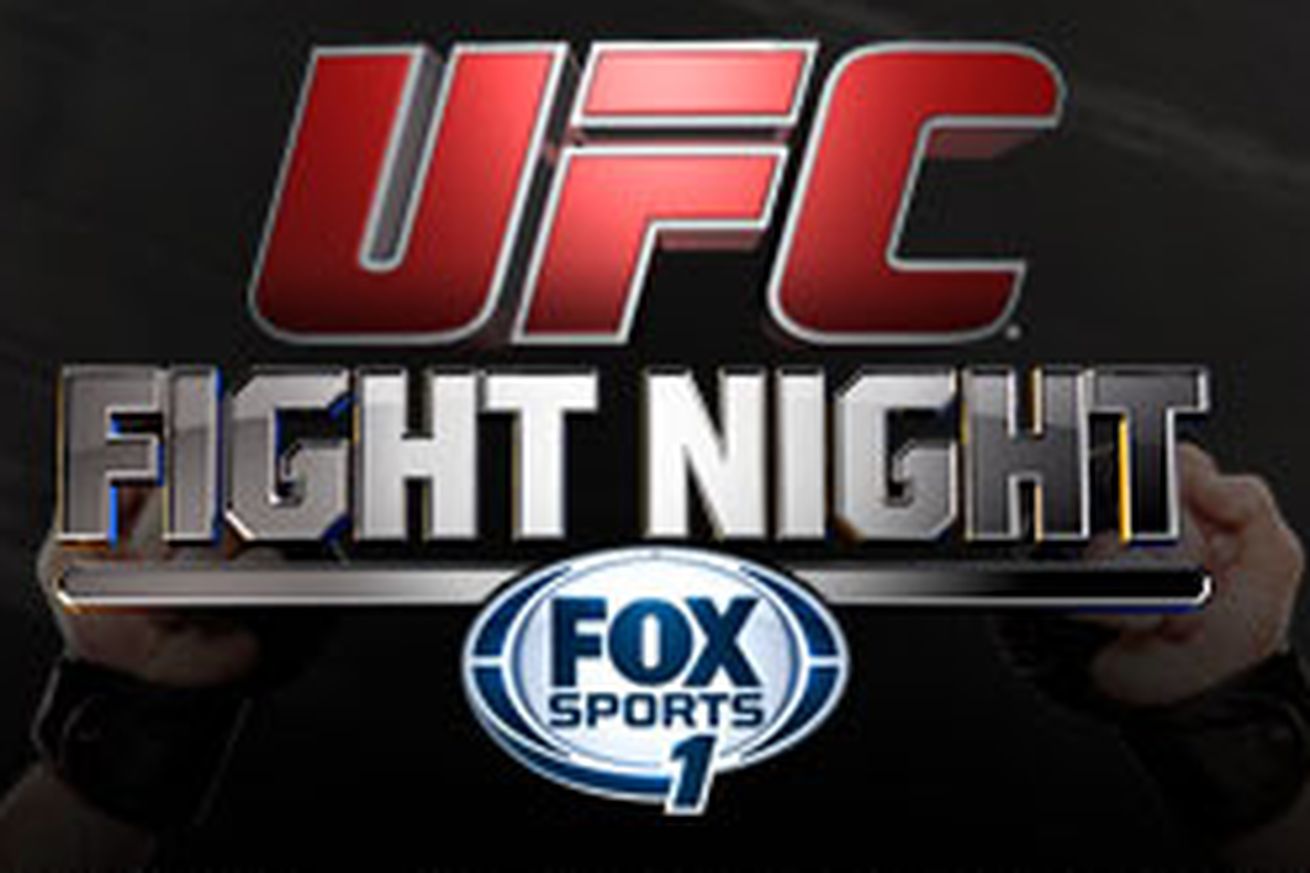 Main Card (Fox Sports 1)
Welterweight Sérgio Moraes vs. Zak Ottow
What Happened
Blah. So far. On the feet, Ottow is a bit better but not much. On the ground, Moraes is clearly superior but Ottow is doing a serviceable job at stifling what the Brazilian wants to do. Two rounds in and it's just a pick-em deal,maybe one round a piece, and nothing fun is happening. In the third, Ottow tried a shot. Because that's a good idea with a world class BJJ guy. Then they just stood and pretended like they knew how to strike. Ottow did land a shot that most crowds would've loved but because Brazilians are the most crazy racist people ever it was deafening silence. Then they played patty-cake until it ended.
UFC Brazil Winner: Moraes, dec.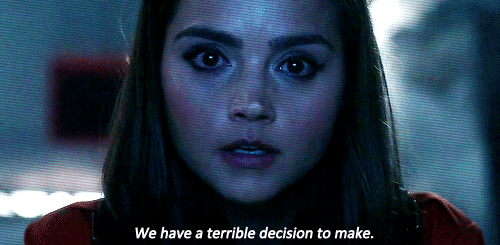 Should You Watch?
No.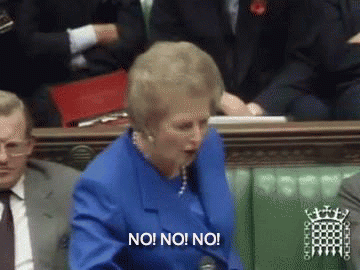 Welterweight Warlley Alves vs. Kamaru Usman
What Happened
The first two rounds was nothing but two guys who do not know how to box trying to box. Usman had an advantage in that he was a little quicker and a little more powerful but as a general rule this kind of sucked. The 3d wasn't any better. The highlight was Alves jumping for a guillotine. Alves, LIKE A BITCH, tried to claim Usman was out. FUCK YOU, YOU COCK. Usman was fine. What a bitch move from the Brazilian. You know when someone is out, you just do. Way to be a liar, cock face. Usman tried an arm triangle with a minute to go. Then tried. And tried. The racist Brazilians booed an attempt at a finish. Fuck Brazil. Or don't.
UFC Brazil Winner: Usman, dec.
Should You Watch?
No.
Middleweight Thales Leites vs. Krzysztof Jotko
What Happened
Thales tried to use his BJJ, especially off his back in searching for an underhook into a sweep but Jotko did a good job stuffing it and putting Thales on his ass with no room to move. Midway through the 2d you could almost see how Thales was mentally broken. He was taken down easily with no resistance. Even in the 3d, Thales tried a throw that was stuffed. What is sad for me is that as someone that has a BJJ game that Thales uses that is exactly the same as mine it isn't working. Which tells me that I am not a UFC caliber fighter. I am sure this is a surprise to all of you…
UFC Brazil Winner: Jotko, dec.
Should You Watch?
No. it sucked ass in a bad way.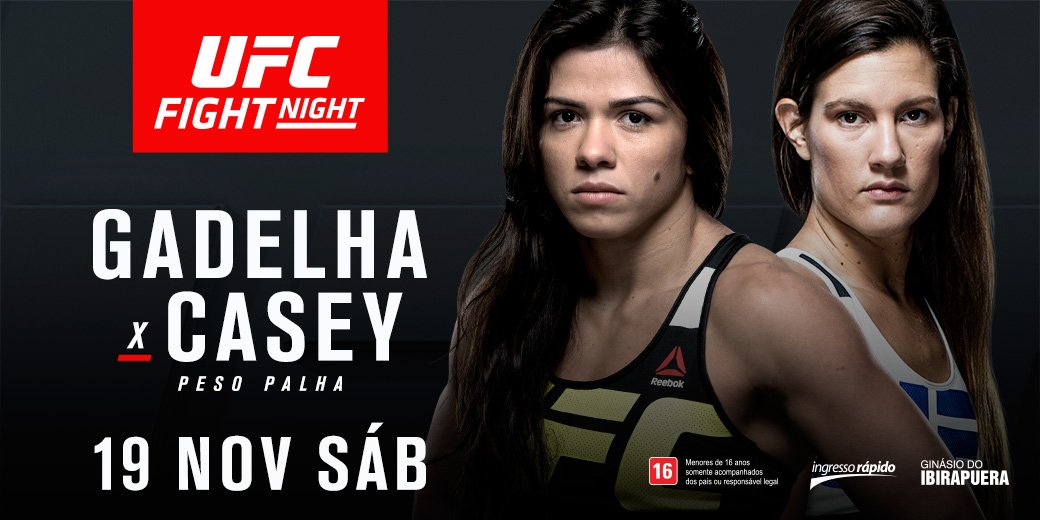 Women's Strawweight Cláudia Gadelha vs. Cortney Casey
What Happened
Casey is not in the top 15. This means the UFC SW division has more than 15 fighters!!! Claudia took it to the mat and did light GNP for the first five. Yippee… The same thing happened in round two. FML. In the third, it was the same until Claudia just fucking PUNTED CASEY IN THE HEAD WHILE SHE WAS DOWN! It was kind of a grazing shot but it was still a kick to the skull. Illegal. No point deducted bc … well … Brazil is a corrupt shit hole and no one should trust it ever. (It would still be 29-27 so who cares…)
UFC Brazil Winner: ,Cláudia Gadelha dec.
Should You Watch?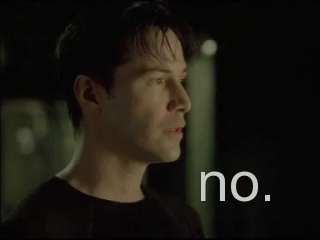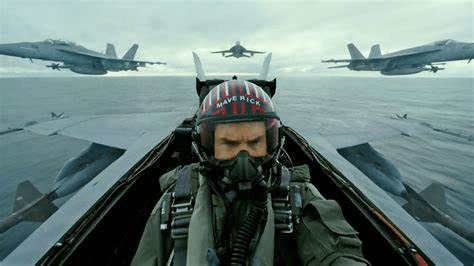 Bantamweight Thomas Almeida vs. Albert Morales
What Happened
Almeida owned here. Was lighting him up on the feet in R1. The second, Almeida kept just beating the holy shit out of Morales. Pin-point striking combined with unleashed aggression. Beautiful.
UFC Brazil Winner: Almeida, R2, TKO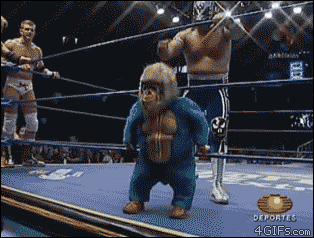 Should You Watch?
Yup.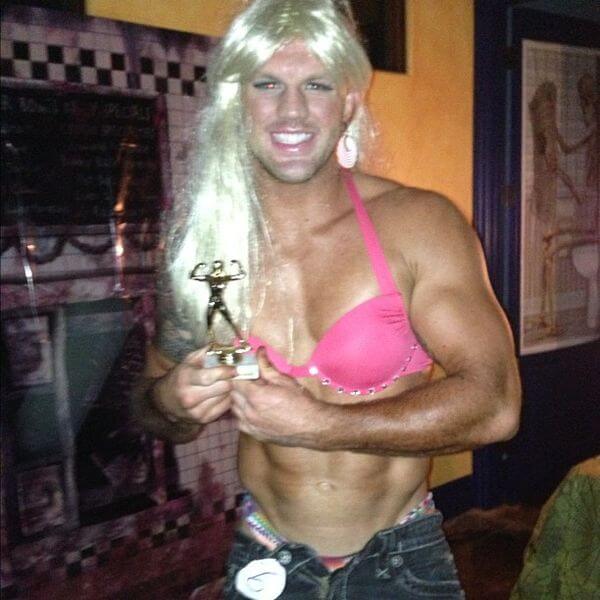 Light Heavyweight Ryan Bader vs. Antônio Rogério Nogueira
What Happened
In the first, Bader is doing Lil Nog in the exact same manner Khabib did Johnson at UFC 205. Brutal. Nog looking for deep half guard but Bader stuffs it. Dominant first round for the Americano. Round two. Holy shite! Bader almost had a rear choke! He missed it but still: almost. This is a massacre. Nog is too tough for his own good. Third is the same. Nog getting pounded n bad. Someone, please stop this. Whew. Thankfully the ref did. Eventually.
UFC Brazil Winner: Bader, R3, TKO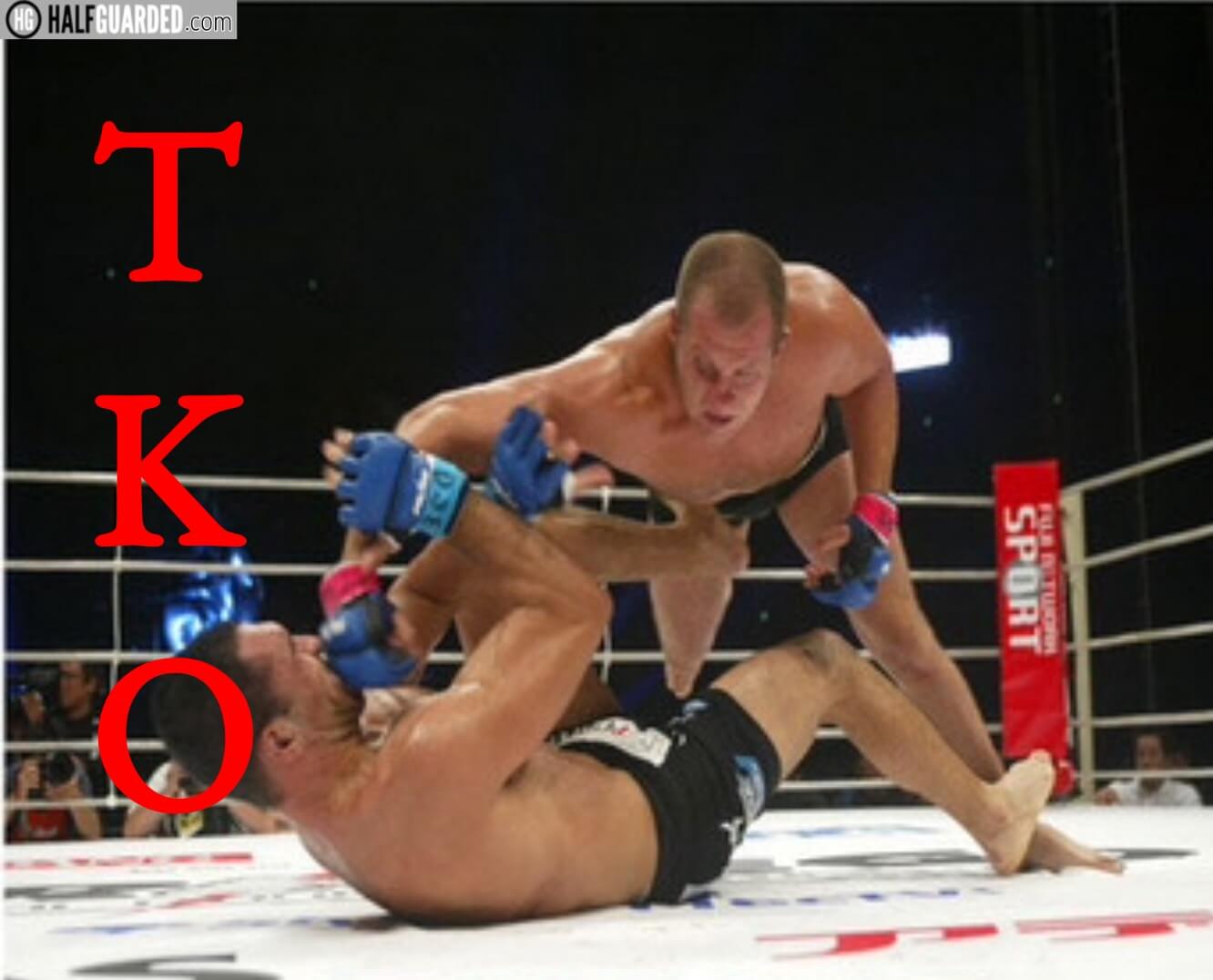 Should You Watch?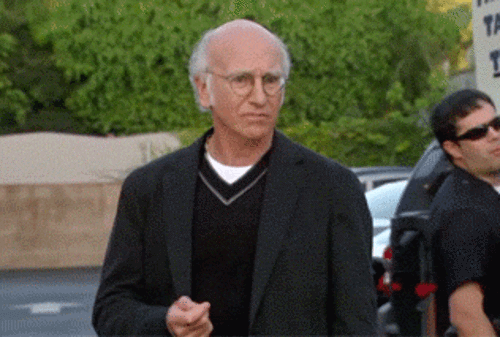 QUICK & DIRTY UFC Brazil aka UFC FIGHT NIGHT 100 Results
(Winner in BOLD)
Light Heavyweight Ryan Bader vs. Antônio Rogério Nogueira
Bantamweight Thomas Almeida vs. Albert Morales
Women's Strawweight Cláudia Gadelha vs. Cortney Casey
Middleweight Thales Leites vs. Krzysztof Jotko
Welterweight Warlley Alves vs. Kamaru Usman
Welterweight Sérgio Moraes vs. Zak Ottow
Middleweight Cezar Ferreira vs. Jack Hermansson
Light Heavyweight Marcos Rogério de Lima vs. Gadzhimurad Antigulov
Bantamweight Johnny Eduardo vs. Manvel Gamburyan
Heavyweight Luis Henrique vs. Christian Colombo
Bantamweight Pedro Munhoz vs. Justin Scoggins
Light Heavyweight Francimar Barroso vs. Darren Stewart