Brisbane Entertainment Centre Brisbane
Queensland, Australia, Not-America 
Hey there, welcome to the post where we do all the coverage of UFC! This time it is UFC BRISBANE! That's a real place and these are real fights. Australia has given us some of the greatest moments in UFC history so fingers crossed!! So, without further blah blah blah, you've already skipped to the part with the words about the fights. As you should.
Finally!!! Fights! What do we say now?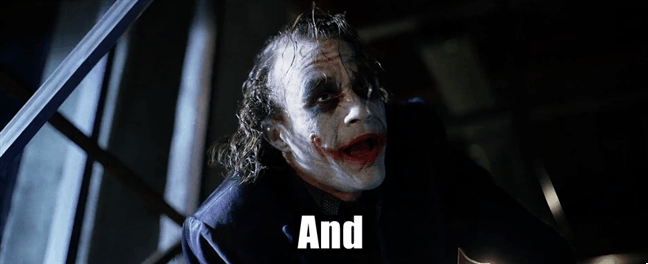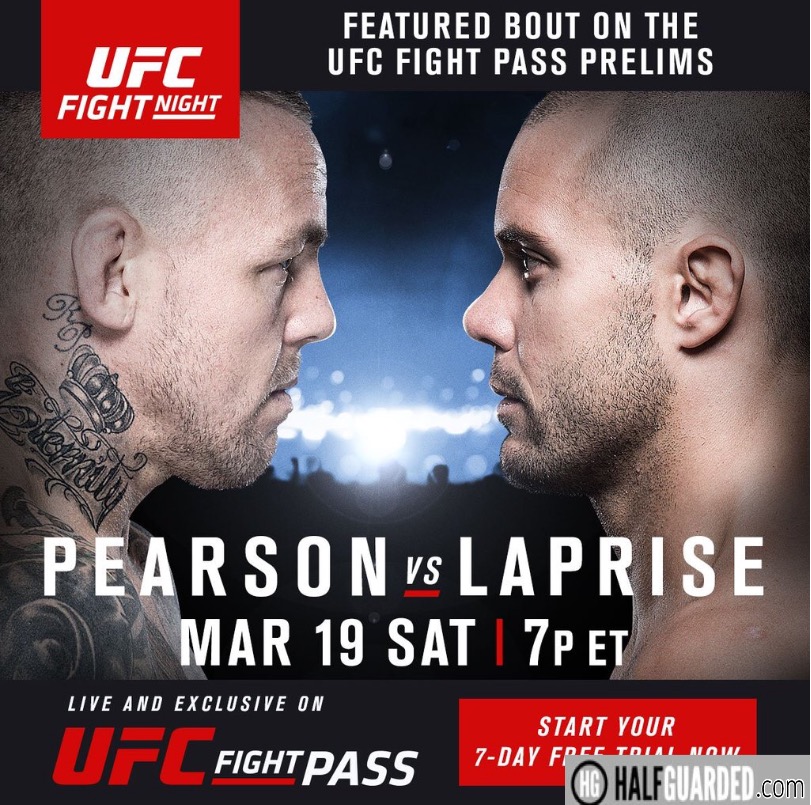 UFC Brisbane FREE LIVE STREAM of thought: Results and Recap – PRELIMINARY CARD UFC Fight Pass, 7/6/5/4
Damien Brown vs. Alan Patrick
What Happened
All grappling early as they both exchanged multiple guillotine attempts. Then they traded big punches, each guy getting hurt. Back to positional back and forth. Good fun round of violence.
Patrick took Brown down and that's all there was. A little GnP. But otherwise nothing.
Same as the second. Brown was tough and kept going for stuff but Patrick was just too slick. Both guys sloppy tired by the end.
Patrick won. Dec.
Should You Watch
Nooooope.
Chad Laprise vs. Ross Pearson
What Happened
Some back and forth isolated strikes from both. Pearson landed his leaping left hook a few times but a largely nothing happening round.
All on the feet. Very deliberate pace throughout. Last 30 seconds picked up and were excellent but otherwise it was each being cautious and not opening up much.
Pearson wins. Split decision with 30-28 and 27-30 and 29-28 scores.
Should You Watch
Just the last minute. (Don't be fooled into thinking the entire fight was that exciting though.)

UFC Brisbane FREE LIVE STREAM of thought: Results and Recap – PRELIMINARY CARD FOX Sports 1, 8/7/6/5
Alan Jouban vs. Brendan O'Reilly
What Happened
FUCK!!! Jouban was on another level. Beautiful striking. Knees. Elbows. First round KO. Just awesome.
Jouban wins.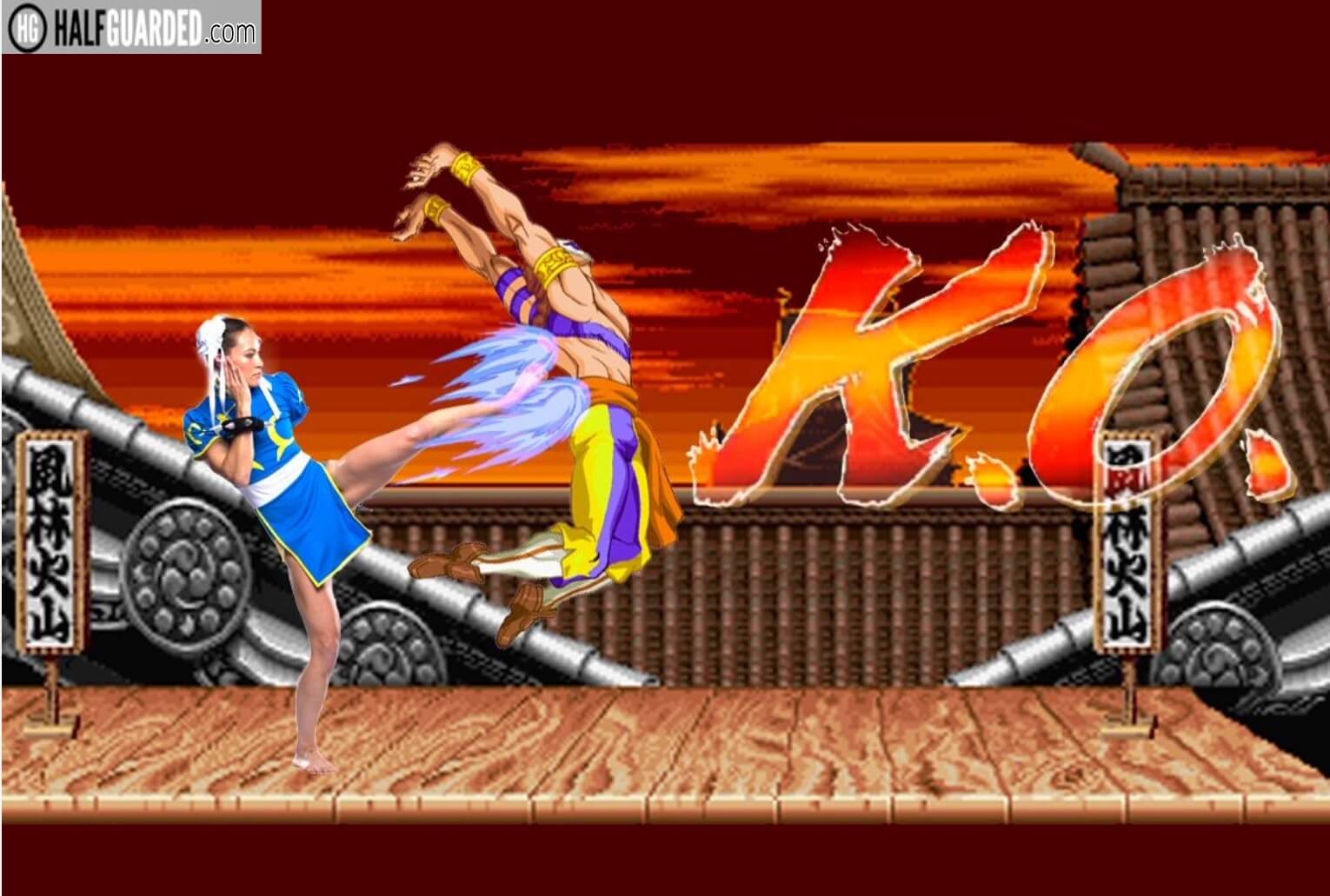 Should You Watch
FUCK. YES.
Mark Eddiva vs. Dan Hooker
What Happened
Eddiva  a went for a takedown but got caught in a guillotine and we FINALLY have a finish. Nice and quick.
HOOKER WINS!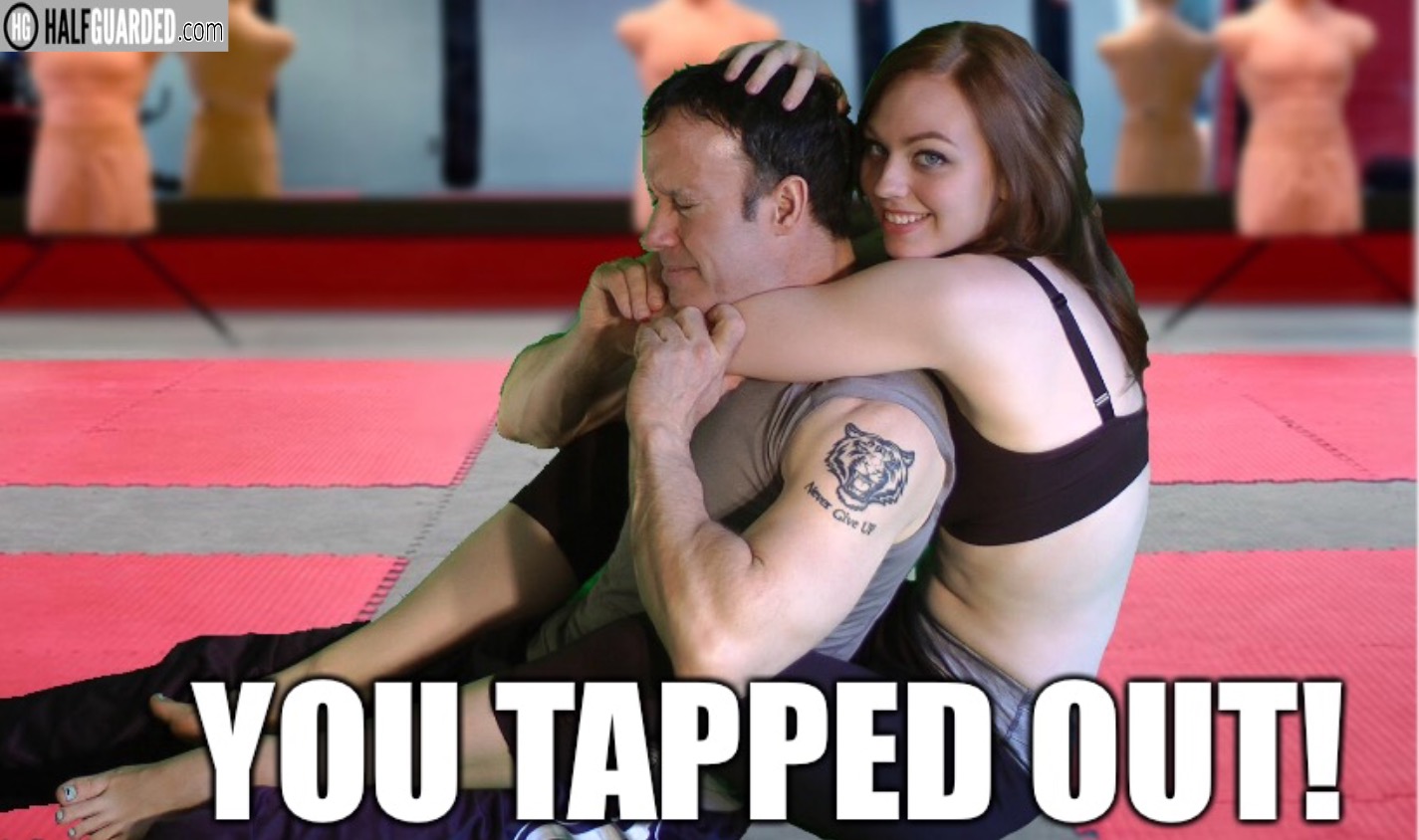 Should You Watch
Sure!
Rin Nakai vs. Leslie Smith
What Happened
Well, the first round may be the lowest level skill I've seen in the UFC in a while. Nakai is like two feet tall and Smith has SOOOOO hunched over to prevent a takedown. Really, really horrible TD attempts, mind you. Oh. And Smith's record is 7-6-1. Just horrible.
Rin with a TD early and controlling a squirmy Smith. Arm triangle Fromm Nakai was close but Smith survived. Scramble and Smith with an uppercut and a kick to the head but Nakai with a Judo throw. This round is much better.
Btw. Nakai basically does weird soft core fetish porn in Japan. What a weird country.
Third round and we're back to sloppy stuff but at least they're both landing these ridiculous punches. Smith landing a bit more but this is all laughable. Nakai with a judo throw at the four minute mark. Probably just won her the fight.
Smith wins.
Should You Watch
Go find some of Nakai's photos instead.
Viscardi Andrade vs. Richard Walsh
What Happened
P sure I have the prelims all mixed up as far as order goes. I'm also p sure I don't care. First round was ass bad. Sloppy striking. Andrade got a takedown and managed to do nothing with it for a minute before being stood up so we could have more punches miss.
Andrade over extends on a punch and Walsh drops him with a counter right. Andrade is hurt bad. Walsh trying to GnP finish but Andrade recovers and scrambles up. Andrade is backing away something fierce now. He doesn't want to eat another punch. TD and Andrade is super close on a choke as the round ends.
Third round sucked. Andrade kept him down but didn't do damage.
ANDRADE WINS. DEC.
Should You Watch
If you must watch, only watch the 2d. Otherwise: no no no.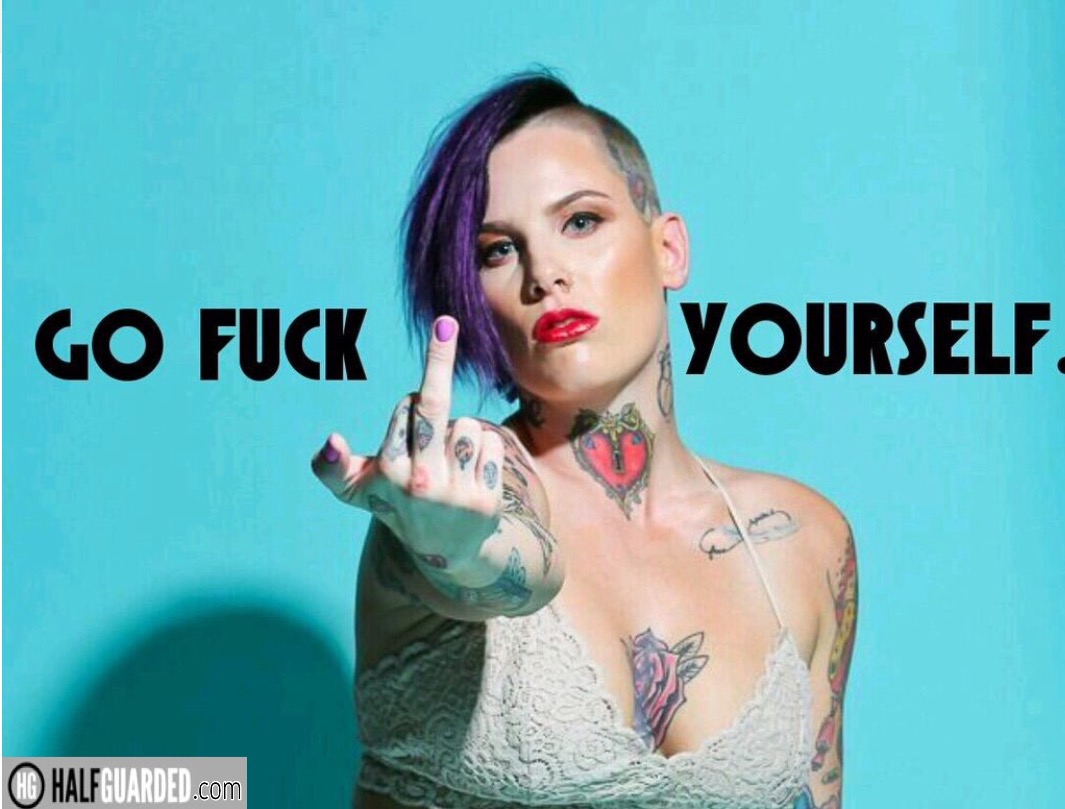 UFC Brisbane FREE LIVE STREAM of thought: Results and Recap – MAIN CARD FOX Sports 1, 10/9/8/7
Seo Hee Ham vs. Bec Rawlings
What Happened
Bec with a noticeable power advantage. She's looking for straight rights as Ham wants to counter.
Wait.  HAM?!?  We can totally make ethnically inappropriate jokes about that name.
Ham is much quicker. Bec breathing heavy but she lands a left hook. Not much of a round.
Ham is taking shots well. Bec is getting off first and drops Ham with a right hand/foot catch combination. Ham with a high guard. Scramble as Ham misses a triangle and now Bec has the back. Bec tries an armbar but no luck. Scramble and they're on their feet. (Look at proper usage of there)(…SHIT!)
Ham has Bec trapped in a very deep triangle. She's adjusting. Yikes!!! Bec escapes though. She's dead tired but she got out. Energy draining hand fighting by the cage FOREVER. Not exciting but grueling.
Bec wins. Dec.
Should You Watch
Eh. I've seen worse (on this show, no less). Still: no.
Steve Bosse vs. James Te Huna
What Happened
They tradeda bit bit and then BOSSE ENDED HIS LIFE WITH A RIGHT HAND!!!!!
BOSSE WINS!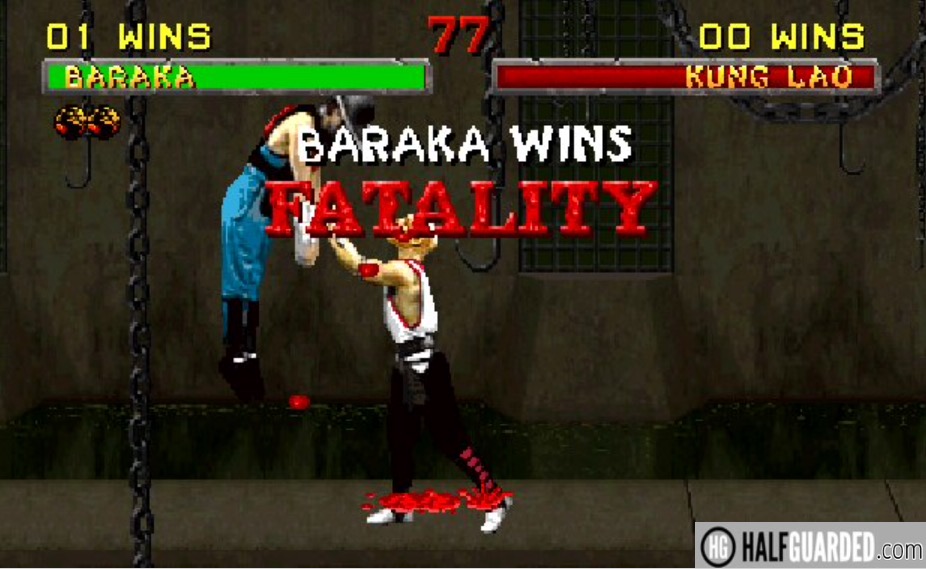 Should You Watch
Omg yes!!!!
Taking a break to watch the last round of the NCAA HW final. Super close. Going to overtime!
Snyder wins! He's the dude that went and just won a World Championship recently. Bc of course he did.
Antonio Carlos Junior vs. Daniel Kelly
What Happened
The Brazilian took down Kelly with ease and got the back Bc Kelly does Judo and Judo sucks. Junior fishing for the choke. Kelly defending. The body triangle has to be doing a number on Kelly's soft body. All Kelly trying to not lose. Exciting? Not so much. Junior dives on an armbar as the round ends. He won that one for sure.
Took him a few minutes but Junior got a TD and back take. Kelly comes out the back door (man). A little ore even as neither can strike. Junior tried to pull guard. Oh. Sure. THAT always does well with judges. (He may have rolled his ankle but let's go with the narrative I constructed.)
Kelly dropped Junior. He's all over hI'm like brown on rice (there's brown rice, ya know). GnP. And THAT'S IT!!!
Kelly wins. Ko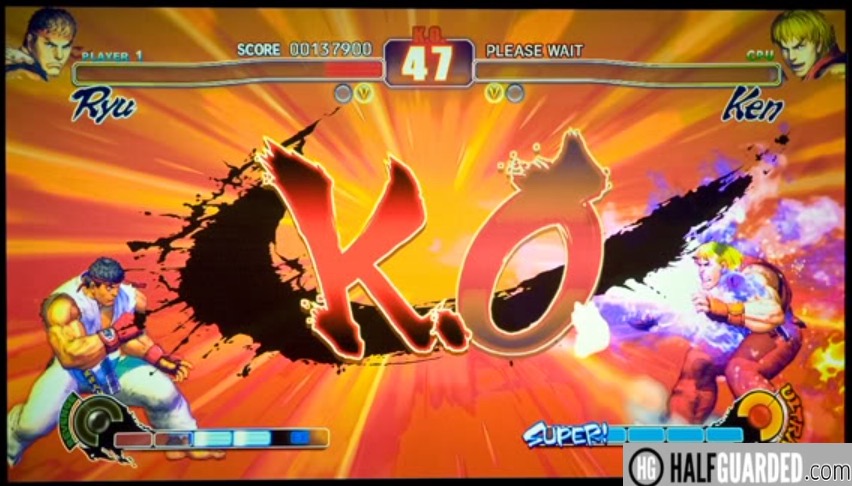 Should You Watch
Third round for sure. The other two weren't terrible or anything.
Johnny Case vs. Jake Matthews
What Happened
Both look like generic Create a Fighter models. Matthews more aggressive but Case simultaneously finding distance. Matthews is the Aussie golden boy, I just realized. HUGE left hook clocks Case. Case slips a left in near the bell that hurt Matthews.
Matthews hurts Case w a liver shot. Matthews goes for triangle. Case posturing and now pounding. Case in control on the mat. Pounding. They're up! Another kick to the liver hurts Case. Matthews doesn't seem to recognize it though.
Case pressing here. Matthews using the aggression to get the back. Choke is in…. No. Case survived! Incredible. Another try and TAP!!!
Matthews wins!!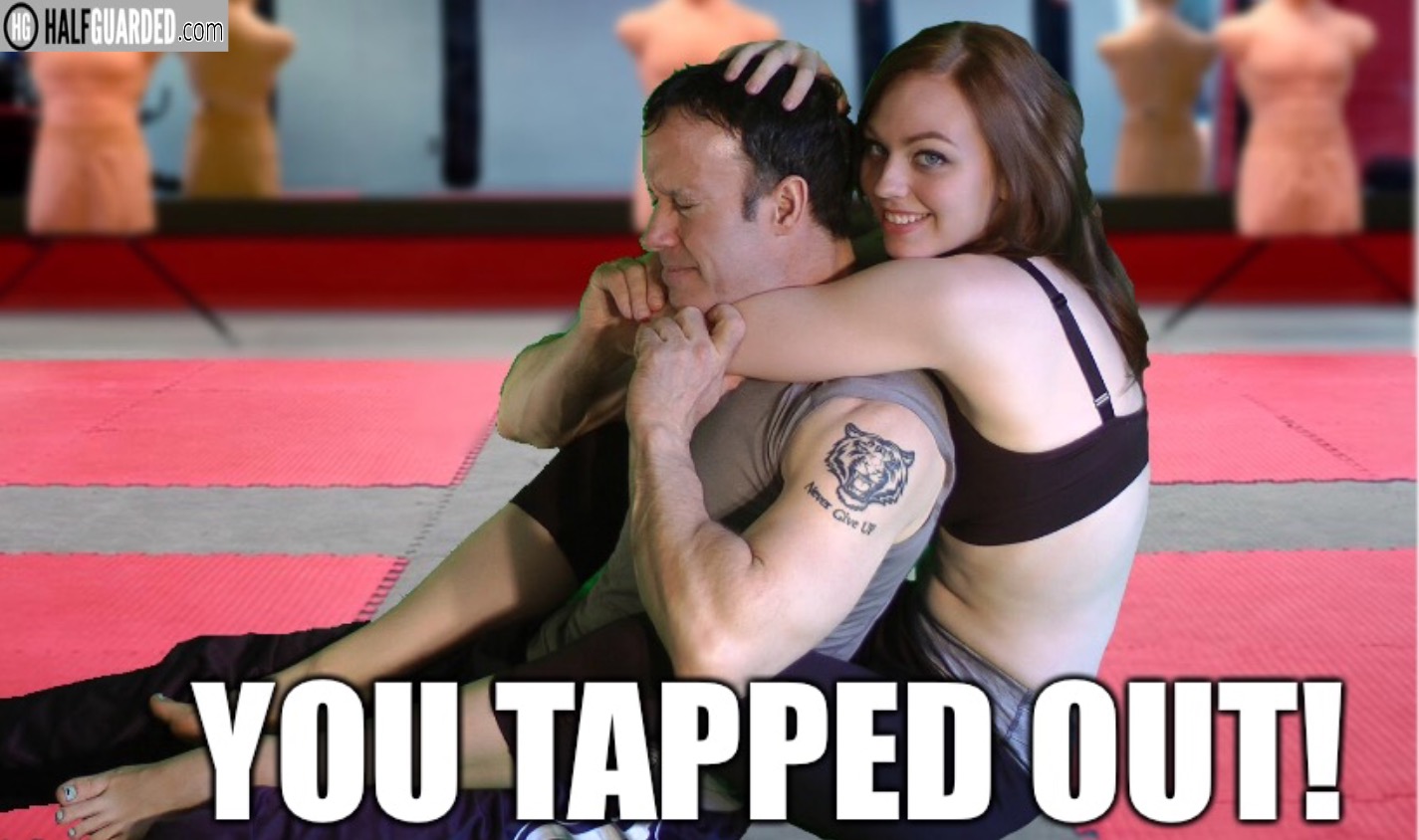 Should You Watch
Last round for sure but pretty solid overall tbh.
Apologies: I didn't realize the last two fights didn't update last night live. This happens when you get older.
Hector Lombard vs. Neil Magny
What Happened
Brilliant first round. Lombard dropped Magny right away and spent the rest of the round trying to finish him. 10-2 it was so dominant. (Magny gets 2 Bc he didn't die and Bc Lombard was tired as fuck at the end.)
Magny taking over a gassed Lombard and then BOOM! Lombard drops Magny w a right hand. A failed leg log attempt from Lombard backfired and lead to Magny getting on top. Magny w a deeeep triangle. Almost. No! Magny mounts. Back take. Flattened. Pounding!!!! OVER? Noooo! Holy shiiiiiiit. Lombard barely survived. Incredible fight so far.
Magny mounts within 30 seconds. Mounted triangle. Punches. Ref stops it. It's over! For real.
Magny wins!!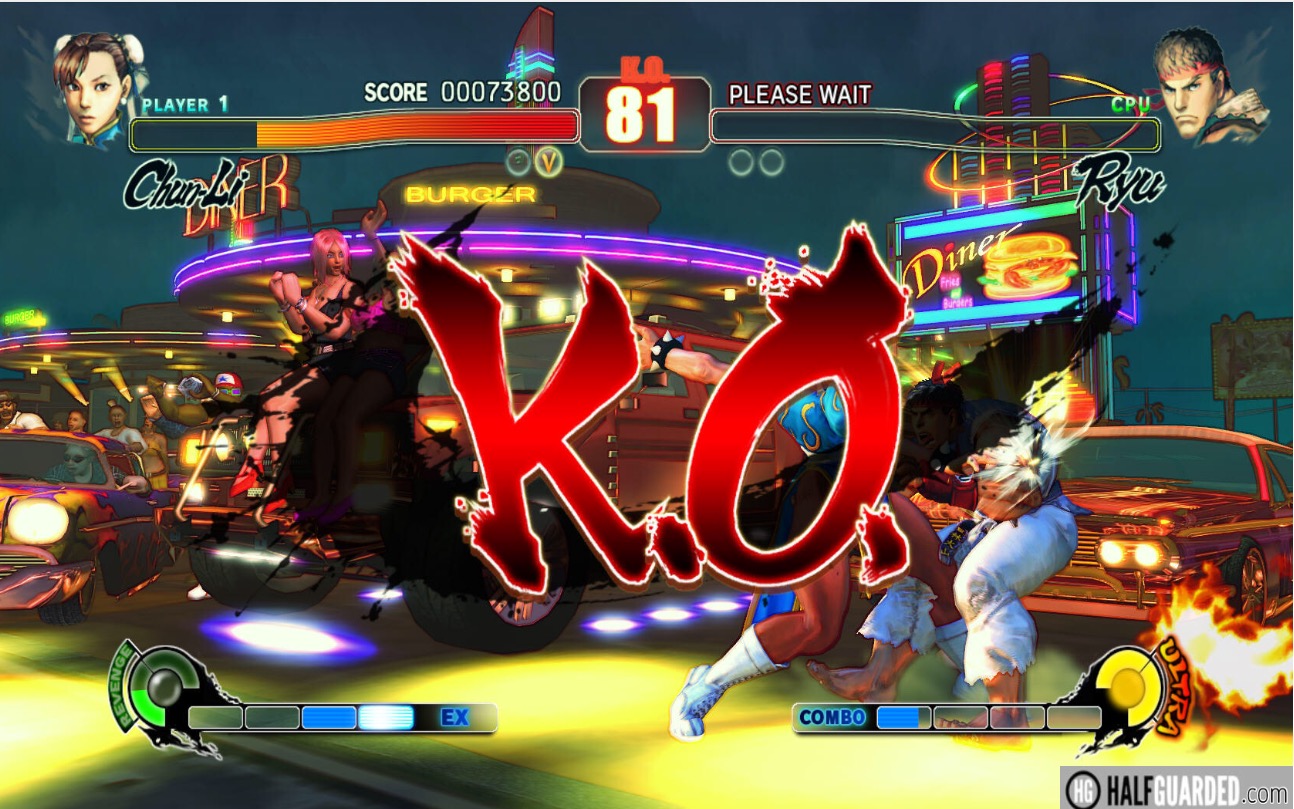 Should You Watch
If you miss this you will regret your entire life.
What Happened
Round one. A littl circling. One punch from Hunt. He walks away. It's over.
Hunt wins!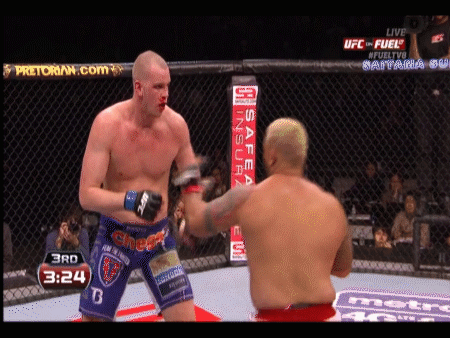 Should You Watch
Hunt with a walk off KO is always cool.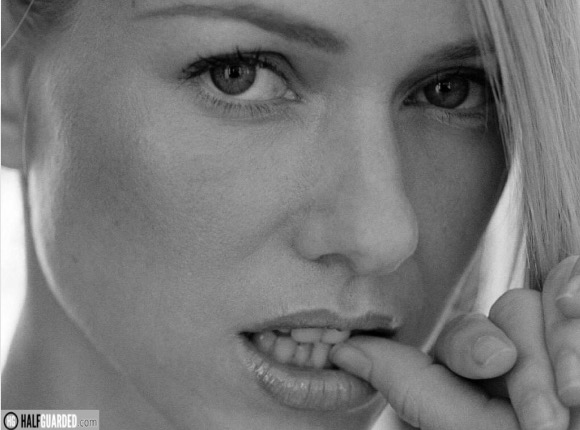 QUICK & DIRTY UFC BRISBANE RESULTS AND RECAP
(Winner in bold)
Damien Brown vs. Alan Patrick
Chad Laprise vs. Ross Pearson
Alan Jouban vs. Brendan O'Reilly
Mark Eddiva vs. Dan Hooker
Rin Nakai vs. Leslie Smith
Viscardi Andrade vs. Richard Walsh
Seo Hee Ham vs. Bec Rawlings
Steve Bosse vs. James Te Huna
Antonio Carlos Junior vs. Daniel Kelly
Johnny Case vs. Jake Matthews
Hector Lombard vs. Neil Magny
Mark Hunt vs. Frank Mir