Etihad Stadium
Melbourne, Australia
It isn't that well know, I suppose, but I'm a Francophile.  My mother taught French and I've always been somewhat proud of my meager French skills.  Hence why each episode of my podcast ends with "au revoir, mes amis."  To that end, the best 6 weeks of my life were likely the time I spent studying in a tiny French town, Arcachon, in the southwest of France.  But, just as a basic human being, what happened in France is horrible.  Dazza penned a stream of consciousness piece on his thoughts as a Briton about what happened.  Pray, or meditate, or just give thought to everyone over there.  Paris is an amazing city.  It truly is.  But even if it wasn't, human lives are human lives.  Terrorism sucks.
So, we will instead focus on controlled violence inside of a cage to distract us all from the world.  Ronda Rousey.  Holly Holm.  A main-event anywhere on the planet but this time in Melbourne, Australia.  This is our UFC 193 FREE LIVE STREAM of consciousness play by play and recap and results and whatever you want to call it.  For you.  We do our best.  As is normal, at the very end are the Quick & Dirty results, if you just want to know who won and how fast she did it.  Otherwise, thanks for coming along on this ride.  Allons-y!!!
UFC 193 FREE LIVE STREAM PRELIM CARD on FIGHT PASS and therefore the least important 6:15 p.m. et/515/415/315
Ryan Benoit vs. Ben Nguyen
Benoit out to "It's a Man's World" – the clever misogynist.  Nguyen originally hails from Sioux Falls, SD.  Where my family is from/mostly living.  I do not blame him for moving to Australia.
Tour Un
Nguyen lands a kick to the body and a right hand that stunned Benoit.  Benoit is down.  Nguyen punching, mounts, then takes the back.  And we aren't even a minute in!  Benoit is flattened out and Nguyen has the rear naked choke in … almost.  Benoit showing a lot of toughness not tapping to just the crank of that.  Benoit in pure defense but with no luck at Nguyen slides the arm under the chin and has the rear naked choke in.  Tap.
OFFICIAL RESULT: Nguyen d. Benoit, R1, sub
James Moontasri vs. Anton Zafir
Moontasri out to Thriller by the pedolphile.
Tour Un
The TKD background of Moontasri is apparently immediately, as he has a bouncy, wide, very narrow stance.  Zafir lands a nice right about a minute in but fails on the follow up takedown.  But, he sticks wih it and does a nice trip takedown at the 330 mark.  Zafir trying to get out the halfguard(ed.com).  Joe Rogan is now talking about Donald Cerrone's guard which should telll you how litle has happened.  Full Moon gets the Full Guard and is now using the cage to stand.  Zafir sticking to him in the clinch, pressing him against the cage, and fighting Couture-style.  Moontasri forces himself free.  He's switched his stance now.  Then again.  He lands a DEVASTATING spinning back kick to the ribs and a spinning back fist but the body shot was the killer blow.  Ugh.  Brutal.  Impressive.
OFFICIAL RESULT: Moontasri d. Zafir, R1, TKO
Sigh. I had my pizza on top of the washing machine to keep my dogs away from it.  The machine shook it off.  I now have pizza covered in dog hair.  Not sure if I'm gonna eat it.  This is the worst thing to happen in recent memory.
Steven Kennedy vs. Richard Walsh
These walkouts take forever.   They need the little cart they had at Wrestlemania III.
Tour Un
Walsh aggressively walking down Kennedy to start, hitting a number of leg kicks.  Not even a minute and Kennedy's leg is already showing signs that it's hurt.  Uh-oh…  Walsh lands a right hand that stuns Kennedy.  Kennedy can't stand on his leg.  Another flurry by Walsh but Kennedy doing a good job to grab an arm and tie-up.   Walsh feinting well as he lands punches.  Kennedy pressing in and forcing a clinch.  Should help save his legs. Kennedy gets a takedown and sinks in the hooks.  Good change of momentum for JFK's grandson.  A minute to go and Kennedy is fishing for the rear naked choke.  Walsh escaped but Kennedy timed it and floated to full mount.
Tour Deux
Walsh sprawls well off a Kennedy shot.  Kennedy too easy to give up on the shot and Walsh backs away rather than play with burning fire of death.  Kennedy flailing for takedowns but his technique isn't all that hot and his damaged leg can't help either.  Walsh punching Kennedy now as Kennedy looks both gassed and almost demoralized.  It isn't the safest position for Walsh but he's just teeing off with ground and pound.  Ref stand up and Kennedy uses it to immediately get a takedown and is on top with two minutes remaining.  He's landing solid ground and pound but isn't getting out of the guard.  Ref could stand it up but with 10 seconds to go probably won't.
Tour Trois
Walsh walking down Kennedy, hitting a punch here and there.  Walsh taking over as Kennedy can't get the takedown and basically can't stand or walk much.  Walsh kicking Kennedy ala Sakuraba vs Belfort.  Walsh with a punch to the face the illicited "OOOOH!" from the entire world.  He's cruising through this round but the first two were weird so he could in theory lose.
OFFICIAL RESULT: Walsh d. Kennedy, dec
Daniel Kelly vs. Steve Montgomery
Tour Un
Montgomery pressing and hit Kelly good but after 90 seconds Kelly has just landed several big punches and the Judoka hits a bit throw.  Kelly is swarming him now.  Has the back.  Rolls to mount but Montgomery skips his hips to guard.  Montgomery stands but is back on his butt.  Kelly isn't stopping for anything.  Montgomery gives up his back and Kelly trie for a d'Arce but gives it up to finish the round on top.
Tour Deux
Kelly aggressive out of the gate, lands punches, and has forced a clinch.  And he gets the takedown .  Dives on a d"arce.  They're up and Kelly keeps pushing forward.  But he's not throwing as much and looks tired.  Montgomery on his heels but he's countering well with his hands as he circles.
Tour Trois
Kelly is tired, for sure, but his pressing style   Kelly tries a throw but doesn' get it as he's tired.  Montgomery landing more and more wit his punches.  He's found his distance.  2:30 to go and it could decide the fight.  Kelly isn't out of this as he lands a big left hook.  90 seconds to go and Kelly gets what may be a very key takedown.  Takes the back and Montgomery … survives a nasty crank.  Kelly dives on an armbar but misses, scrambles up, mounts, and he's pounding Montgomery out.  Arm-triangle… damn close.
OFFICIAL RESULT: Kelly d. Montgomery, dec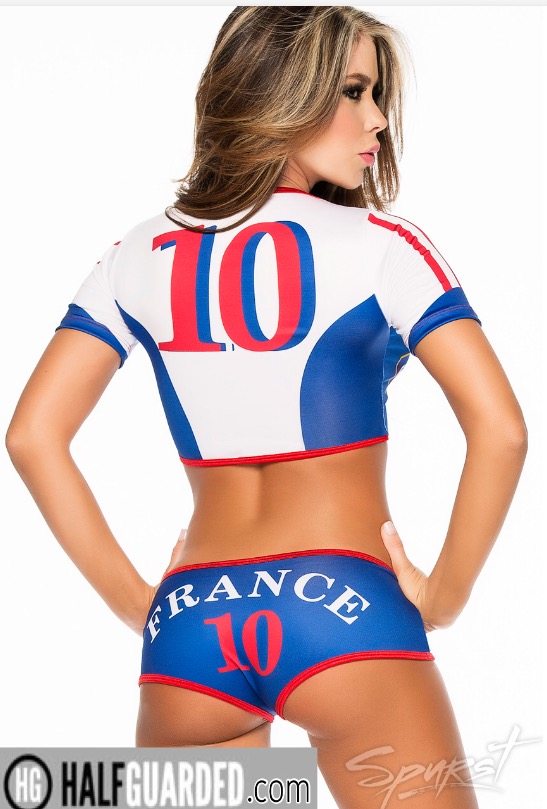 UFC 193 FREE LIVE STREAM PRELIM CARD on FS1 and so not as important 8et/7/6/5
Danny Martinez vs. Richie Vaculik
Tour Un
Both standing in the pocket and throwing combo at one another.  Vaculik getting a little better of it all though as he's countering.  Martinez catches a kick from Vac and gets the TD.  He's trying to keep Vac from standing but he can't as Vac uses his underhook to get up.  Martinez answers this with a nice takedown, turning the corner, cutting a nice angle to get Vaculik down.  Half way through the round and it appears that Martinez is content to be passive insdie the guard of Vaculik.  Referee should stand this soon.  And there we go! (I swear I wrote that not knowing what was going to happen.)  Martinez throwing wild long hooks here.  Vaculik stepping just outside of range and trying to counter.  The overextension by Martinez bites him on the ass as Vaculik gets a nice takedown.  He's trying to get the back but fails and Martinez reverses to get on top with 30 seconds to go.
Tour Deux
After some sloppy stand up, Martinez gets a takedown with ease after 90 seconds or so.  Not much happening.  They stand.  Martinez landing good left hooks to the body.  Martinez is landing to the head, hurting Vaculik.  Vaculik has had enough and gets a takedown of his own, imediately tries to take the back but Martinez spins out and gets on top.  He's elbowing from inside the guard.  Vaculik pushes away with heels on hips but Martinez shoots a double and gets on top again.
Tour Trois
Vaculik with a surprise takedown early but Martinez gets to his feet.  Martinez then gets a takedown off a leg kick from Vaculik.  Vaculik does a good job avoiding damage.  After a little on the feet though it's Martinez with another takedown.  Two minutes remain and it's probably a Martinez fight at this point as he's just heavy on top of Vaculik.  Rogan is acting like this is a respectful quiet Japanese crowd but I think they're just bored.  Because we all are.
OFFICIAL RESULT: Martinez d. Vaculik, dec
Anthony Perosh vs. Gian Villante
Tour Un
Villante hit a big overhand right and Perosh is an old man who shouldn't get hit like this.   Another shot, this one a big uppercut.  Perosh is tough, and knows how to avoid losing, but he's old and we're only half way through this round having seen him take numerous big punches.  And there it is, one big right hand and Perosh is out completely cold.  Ugh.
OFFICIAL RESULT: Villante d. Perosh, R1, KO
Kyle Noke vs. Peter Sobotta
Tour Un
Noke using a push kick early and the Jon Jones "I'll blow your knee out" kick.  Out of nowhere then Noke hits a kick to the ribs and Sobotta went down like he was dead.  He's hurt. Bad.  It's over and Sobotta is still curled up in a ball.  Brutal.
OFFICIAL RESULT: Noke d. Sobotta, R1, TKO
Sigh.  Nothing going on.  Replaying the Nguyen fight from earlier.  Hey, you have a bunch of KOs early and this is what happens.
Akbarh Arreola vs. Jake Matthews
Arreola shall be known as nipple for this fight.
Tour Un
Nipple hitting inside leg kicks early.  Jake clinches up but doesn't do much with it.  Matthews slips on a kick and as he stood Titty hit a big punch.  Arreola lands a head kick.  Matthews is down.  Arreola is swarming .  He's got the back, flattening him out, now looking choke.  Matthews defends, slips out the back, and is throwing a bunch of ground and poudn.  Good finish by Matthews but he's lucky to have survived that one onslaught.
Tour Deux
Matthews doesn't mess around and takes down Breast immediately.  He's now laying in with some brutal elbows. Matthews spending more time just chipping away with more elbows.  Now he's just Fedor swinging.  All ground and pound for the entire round.  Matthews in total control now.
Tour Trois
NON!  Referee calls the fight off due to Arreola's face being a mess and the doctor believing the cut by his eye to be too dangerous.
OFFICIAL RESULT: Matthews d. Arreola, R2, TKO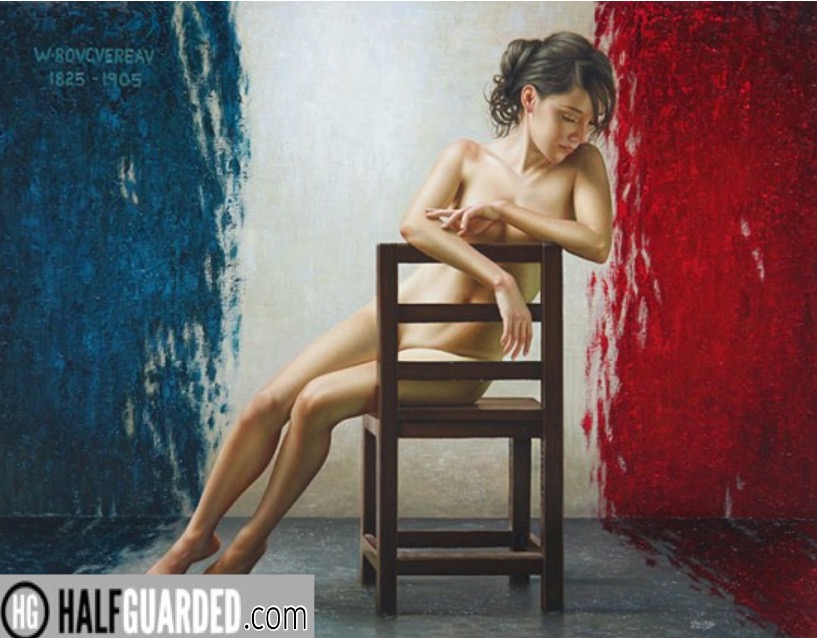 UFC 193 FREE LIVE STREAM MAIN CARD PPV featuring the most important fights 10et/9/8/7
Guys, we have a huge PPV, maybe once in a lifetime, gonna set gate records, what should we open the PPV with?

How about big ugly heavyweights who might bore us?

BRILLIANT!
Sigh…
Jared Rosholt vs. Stefan Struve
Rosholt wins the world with entrance music of In the Air Tonight.
Tour Un
Sweet fuck, I always forget about big Struve is.  He's like something out of Game of Thrones.  Struve just stalking, and then Rosholt times a punch, ducks under, gets an easy takedown, and is setting up a kimura.  Then: nothing. Snore.
Tour Deux
Struve stalking, poorly as Rosholt gets the …wait, no, he didn't yet.  Crowd is booing.  Are they saying "Booo" or "Struuuuuve?"  "I was saying "Struve."  But, yeah, this sucks.  Rosholt gets the 2 point take down (it would be more points because ….oh, shut up).  Doing nothing, even from halfguard(ed.com).  OMG!  YOU ARE BOTH BORING GARBAGE!  There is nothing to break down.  Struve can't do shit off his back; Rosholt can't do shit while on top.
Tour Trois
Jab from Struve hits.  And again.  That's like the first thing I've seen someone do in a positive manner.  Rosholt hugging for a failed takedown.  Struve hits a knee and Roshold goes for broke on a takedown.  Giving it his soul.  His kids' souls.  His … oh, Struve defended it.  The White Walker is winning.  Or, like all wars, it's all of us who are losing.  Rosholt finally gets a takedown with one minute to go.  Could be it.  Let us pray it is.
OFFICIAL RESULT: Rosholt d. Struve, dec.
Uriah Hall vs. Robert Whittaker
Tour Un
Hall on his feet, riding the horse to start off.  Whittaker ran in with an overhand rightt han clipped Hall.  Hall tryng to slip punches but leaving openings.  Hall has conrolled distance time-wise but Whittaker is still able to land more often than you'd expect.  Whittaker got a takedown off a kick and his controlling and touching up Hall. Nice heavy hands come down on Hall's face.  Whittaker mounts but Hall gets him off quickly.  Whittaker passes to side control.  Scramble and with 40 seconds remaining, Whittaker takes the back.
Tour Deux
Hall slower now as Whittaker landed a few and then easily slipped behind.  He's working knees to the back of Hall's legs, which sucks.  Hall breaks and show more intensity.  Hall, for all that, catches a finger in the eye.  This is all Hall trying to be smooth and clever with his strikes but Whittaker just throwing Liddell-esque bombs and finding a home for them.  A bomb?  In a home?  AAAAAAAAAAAN: Hi, CIA program.  Le sigh.  A really solid kick from Hall landed hard on the "upper part" of Whitaker.  Not the end but something.  Ouch.  Spins by Hall do nothing.
Rout Trois
Left hook by Whittaker has Hall hurt.  Hall locking up a Kimura to just save himself a beating or two.  Three minutes to go and Whittaker lands an elbow.  Hall is aggressive now.  Too little too late?  A high kick almost landed.  A flying knee the same.  Hall is close to landing a big fancy thing.  Hall resting as he presses against Whittaker on the cage.  Hall grazes the face of Whittaker with a front kick.  Whittaker drags Hall down with five seconds to go.
OFFICIAL RESULT: Whittaker d. Hall, dec
Mark Hunt vs. Antonio Silva
Rematch of the greatest fight in HW history.  'Nuff said.
Tour Un
Hunt stalking Silva early on for two minutes here.  Looking for a way in to land a big punch but can't find it.  What he did do is land a sweet kick to the midsection.  And Hunt lands the punch.  Kind of weird as it appears taht Bigfoot slipped but Hunt then got on top and let loose, finishing off the Brazilian.
OFFICIAL RESULT: Hunt d. Silva, R1, TKO
Joanna Jedrzejczyk vs. Valerie Letourneau for the UFC Strawweight Championship
Tour Un
JJ pumping the jab early but showing respect for Val's hands.  Val gets a takedown and is pounding.  She's doing a good job staying heavy and keeping JJ down.  JJ finally uses an underhook to stand.  Val flat out pushing JJ around with her size.  Val got front kicked in the face and hurt, she turned away for a moment.  Smartly, she clinches up but she was definitely hurt.  Front kick again comes up the middle but Val is more than holing her own on the feet.
Tour Deux
JJ staying longer this round, staying more outside than before.  She's looking to avoid the in-tight brawls that have seen Val flourish.  JJ is so damn quick.  Before a Val jab can even arrive JJ has returned fire.  Val lands several right hands, showing a better ablity to fight inside a phonebooth.  JJ landing hard leg kicks from outside.  And that's yer pattern: one outside, one inside.  Val gets in tight and hits hard.
Tour Trois
MoreofJJ staying long, using her jab to measure distance.  Front kick to the face lands again.  That's her brad and butter (or bread and bunny as I almost appropriately typed).  JJ is slowly pulling away here but Val is more than still in this fight.  But: it's JJ's rhythm controlling now.  She's setting distance and pace and Val is responding not leading.  Val does better when she presses in but JJ's stiff jab is making that impossible.  Val's leg isn't doing well as we go into the championship rounds.
Tour Quatre
Not much so far, just exchanges of pucnhes here and there but the pattern remains.  There's a roar in the crowd that's starting to build.  THey sense they've seen two women really fighting at a high level.  The roar grows as JJ lands a jab and left hook to the body.  JJ is controlled and showing just tremendous discipline.  Val deserves credit for her toughness as she's been beaten to the punch but is in this fight as it heads into the fifth and final round.
Tour Cinq
Val jabs and slides out of distance. Val's doing much better this round.  JJ struggling to find the distance she'd mastered before.  Of course, I write that and she immediately rattles off about five perfect strikes.  Two minutes to go and a brutal leg kick lands on Val's leg.  Val's face is a swollen mess, as is usually the case.  The crowd once again builds to a dignified cheer with a minute to go, willing them on.  It should be JJ's round and fight, just using superior technique and distance.  Sometimes, this is what being the best means: you just outclass someone in the margins.  Val more tahn proved she belonged.
OFFICIAL RESULT: Jedrzejczyk d. Letourneau, dec
Bernie Sanders or Holly Holm?  Who lasts longer?
Ronda Rousey vs. Holly Holm for the UFC Women's Bantamweight Championship
Tour Un
Ronda, as you'd expect, is pressing.  And she gets caught by a nice combo.  Ronda is chasing.  Holly hits a straight left.  She's showing she's absolutely on a different level striking.  But: Ronda landed a right.  Clinch.  Wonder what will happen? Holly pushes her away.  Uh-oh… Ronda with a throw, dives on an armbar but Holm minds her Ps and Qs and gets out. Holm continues to kick right in the stomach and it is hurting Rousey.  Ronda is – by far- losing this round.  Ronda's got cracked, she's wobbly, and her face is a mess.  Another punch hurts Ronda.  Rousey is in deep trouble here.  HOLM TOOK DOWN RONDA!!!!  Big breaths from Rousey.
Tour Deux
A complete clinic by Holm.  She's timing her straight left and landing it at will.  RONDA IS DOWN!  RONDA ROUSEY HAS LOST TO HOLLY HOLM!
OFFICIAL RESULT: Holm d. Rousey, R2, KO
QUICK & DIRTY UFC 193 FREE LIVE STREAM RESULTS
Ben Nguyen d. Ryan Benoit, R1, submission
James Moontasri d. Anton Zafir, R1, TKO
Richard Walsh d. Steven Kennedy, dec
Daniel Kelly d. Steve Montgomery,dec
Danny Martinez d. Richie Vaculik, dec
Gian Villante d. Anthony Perosh, R1, KO
Kyle Noke d. Peter Sobotta, R1, TKO
Jake Matthews d. Akbarh Arreola, R2, TKO
Jared Rosholt d. Stefan Struve, dec
Robert Whittaker d. Uriah Hall, dec
Mark Hunt d. Antonio Silva, R1, TKO
Joanna Jedrzejczyk d. Valerie Letourneau for the UFC Strawweight Championship, dec
Holly Holm d. Ronda Rousey for the UFC Women's Bantamweight Championship, R2, KO