Barclaycard Arena 
Hamburg, Germany, Not-America
Welcome come boys and girls to our coverage of UFC Fight Afternoon from Germany featuring a main-event of two old heavyweights – which they all are these days – who legit could've fought for the UFC heavyweight title at like UFC 37. Really. Plus some other Europe people fighting. Whatever. It's free.
I'm gonna phone this one in, I won't lie. Will also rest on Nazi jokes a lot because that's one of those things people just don't get over, ya know?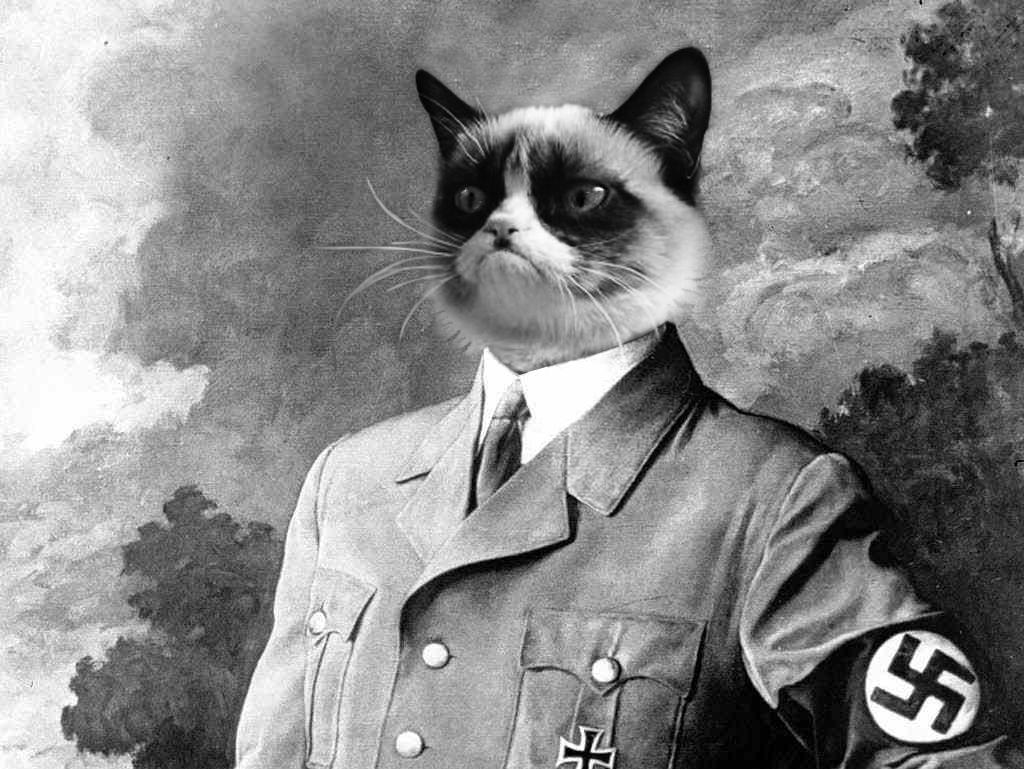 UFC Fight Night: Arlovski vs. Barnett Free Live Stream of Consciousness
Preliminary Card (UFC Fight Pass) – 1145 et
Lightweight Rustam Khabilov vs. Leandro Silva
What Happened?
The Russian/Whatever Eastern Euro Area Country fighters all look alike.  Ya know, just like … twins.
That Hitler cat is really cute, btw.
The first round was boring for 4:30.  Most notable was Silva stuffing Rusty's takedowns.
THEN: Silva clipped Rusty with a punch, hurt the Russian, bulled him over, took mount, but then went for a mounted triangle.  Rusty recognized it, defended, reversed, and finished the last 10 seconds on top landing elbows.
Round two was like the first 4:30 of the first.  Rusty on the outside, not comfortable with the distance, as Silva landed some isolated strikes.
A minute to go and Rusty with a nice inside trip takedown.  Silva throws his hips up, teasing submissions but nothing was ever close.  Rusty hit a few short shots avec his elbows.
BIG takedown stuffing by Silva.  Rusty was all in and the Brazilian was having none of it.  Super impressive as he defended a single leg, a trip, transition to the body lock, all in about five seconds.
Another impressive display of TD defense.  But, well, you don't win fights on sprawls.
Oh, and you don't win them when Rusty finally gets it down for a few seconds at the 60 second mark.  To his credit, Silva got up right away.
Silva pressing, throwing his hands freer now.
Silva stuffs a shot and throws more punches.  This could all be decided in the last 30 seconds.
Winner: Rusty, dec.
Should You Watch?
NOPE!
Middleweight Scott Askham vs. Jack Hermansson
What Happened?
WILL GRIGG'S ON FIRE CHANT FOR ASKAM!!!! (Though he's from England so … maybe they put his name in there instead and I just got caught up in my favorite Euro 2016 chant.)
Askham stuffs a TD and is slowing landing more strikes as the round plods forward.
They trade kicks to the body.
Askham misses a Captain Britain Punch.
Hermy more aggressive to start the second stanza.  Askham bouncing more but gets clipped by a solid right hand.
Brit is backed against the cage and Hermanson letting his hands go in a momentary flurry.
Askham not wilting, though he's taking the more solid shots.  His chin is being tested by a series of uppercuts.
Hermanson behind, drags it down, Askham looks for the kneebar, switches to a heel hook.  Bell sounds.
Not bad.
Hermanson definitely feeling it more here as he's right up in Askham's grill. (GRILL!)
Hermanson drags it down, defends a leg lock, gets on top, defends two more leg lock attempts.  And a third.  Askham very slick here.  Heel hook.  Toe hold.  Nope!  Askham stands with it.
Hermanson lands a big right and is teeing off on the Englishman.
Again, Hermanson ducks behind and wants a dragging, trip takedown.
ANOTHER big right, then an uppercut.  The Scandinavian is thudding elbows, knees, punches, whatever and to all places of the body.
Winner: Hermanson, dec.
Should You Watch?
Nah.  It wasn't horrible or anything, and you can watch it without wasting a ton of time, but if you miss it, you'll be fine.
Jarjis Danho vs Chris Columbo
Heavyweights
What Happened?
This men are true HWs.  Fuck.
Danho lands a big right hand.  Columbo ate it.
Gotta come up with a good Columbo joke…
Columbo doing decent inside, threatens a guillotine, Danho backs away from the much taller foe.
Columbo looks like it is taking him time to just figure out how to move in there.
Columbo threw a knee and JUST as it landed Danho put his hand down.  It was a bullshit move, tbh, from Danho.
Ref took a point from Columbo.  Oh, that's REAL bullshit.
Danho is throwing his overhand right time and again.  Columbo is seeing it and anytime they're in tight, he's thinking guillotine.
Columbo hurt Danho with a knee but fell down at the same time.  Danho all over Columbo now.  Columbo stands up while taking punches.
Both landing big in the clinch.  Danho dropped for a bit from a big knee.  He's up quickly.  Danho is repeatedly purposely putting his hand down to create the potential for an illegal knee.  I really hope he loses now.
Knees from Columbo.  Danho takes them and fires off a right hand.
MORE knees from Columbo.  HE IS SLEUTHED HIS WAY INTO A GOOD TECHNIQUE.
Well, that was Standford Swimmer'd in.
Danho is exhausted as Columbo is just laying on him whenever possible.
More knees and punches.  Round ends.
Columbo needs a finish in order to win due to that stupid ass point deduction. Well, presuming Danho won the first.  Let's just watch.
Danho shoots and Columbo kinda sprawls but doesn't but it works anyways.
Danho again collapses under the weight of Columbo laying on him.
Knees inside from the detective.
Danho is just taking elbows and knees to all parts of his being.  It seems like he's one big strike away from going to sleep but he's manning his way through this thing.
Columbo got cocky and tried for a Sakuraba like rolling Kimura.  It failed because he's 70 feet tall and awkward.  Danho takes advantage, pounds a bit, and lands a last gasp flurry of punches as they stand.
Columbo takes it all and is back to Ogre Kneeing Danho.
Winner: MAJORITY DRAW!
Knew that bullshit point deduction would matter…
Should You Watch?
If you like seeing big, sloppy, unskilled-ish, giant men beat on each other, sure.  It was perversely entertaining.
I'm begging for a fucking finish…
Bantamweight Taylor Lapilus vs. Leandro Issa
What Happened?
Issa like glue looking for a takedown.  He can't keep Lapilus down, no matter how hard he tries.  Well, for the first 90 seconds at least.
This has been going on for three straight minutes.  The lactic acid that must be building in both men's arms is absurd.
Like how I made that all scientific sounding?
With 90 seconds to go Lapilus FINALLY gets free.
He's landing punches galore.  Issa is out on his feet but throwing punches on instinct.  Issa made the slightest feint and Lapilus sprawled.
Issa breathing deep.  He's a bit more clear eyed though.
Round ends on a sprawl
Shot and sprawl starts it off.  Again.
Straight left clips Issa's chin.  Another to the body.
Lapilus continues to stay outside and pepper with his left and his jab and his punching and his elbowing and his kicking and his hurting.
Issa dives on a guillotine!  It's close.  Nope.
Lapilus engaging though and not standing.  Round ends.
Shot. Sprawl.  Deja vu.
Issa locking up, tries to duck behind, but the Frenchman stuffing it easily.
Lapilus hits a few punches but Issa then shoots, forcing a sprawl.
90 seconds to go and Issa needs a Hail Mary.
Issa shoots and Lapilus almost takes the back.  Issa squares up but Lapilus is up right away.
Winner: Lapilus, dec.
Some idiot judge gave Issa a round.  
Should You Watch?
No.  This fucking show…
Women's Bantamweight Ashlee Evans-Smith vs. Veronica Macedo
What Happened?
Smith taking shots and trying to clinch.  Mecedo smaller and quicker, moving well laterally.
Spinning back kick from Veronica.  She's only 20.  20!  Already a brown belt and moves well on her feet.  She could be something some day.
Smith kneeing very well with a clinch now.  She drags Veronica down.  Betty is nowhere to be found.
Both hooks in.  Veronica trying to donkey kick her legs free.
Flattened out but Veronica turns.  She's mounted.
Smith looking for a keylock.  Now going for an armbar but NOPE!  Veronica escapes and desperately trying to hop on Smith's back.
Smith is a vegan.  Oh, now I know who I want to lose…
Veronica rolls for a kneebar!  Nope! but that was surprising.  She bounces up and they're clinched 50/50.
Smith grinding away here, Couture-style.  (Randy, not Juicy – don't be sexist, k?)
Veronica with a leg kick but they resume clinching.
As Smith looks to go behind, Veronica rolls for a kneebar.  Smith recognizing it and going heavy with her hips to stuff it.
Smith now in side control.
They're up but then Smith with a big head and arm hip throw!
Again, a clinch, go behind, then roll for the kneebar by Veronica.  Smith's corner had already told her to look for it and, yeah, it's being stuffed.
Smith has Veronica pinned.  She's letting a TON of hard, BRUTAL elbows drop and … A FINISH!  HOLY SHIT!!!!!!!!!!!!
Winner: Smith, R3, TKO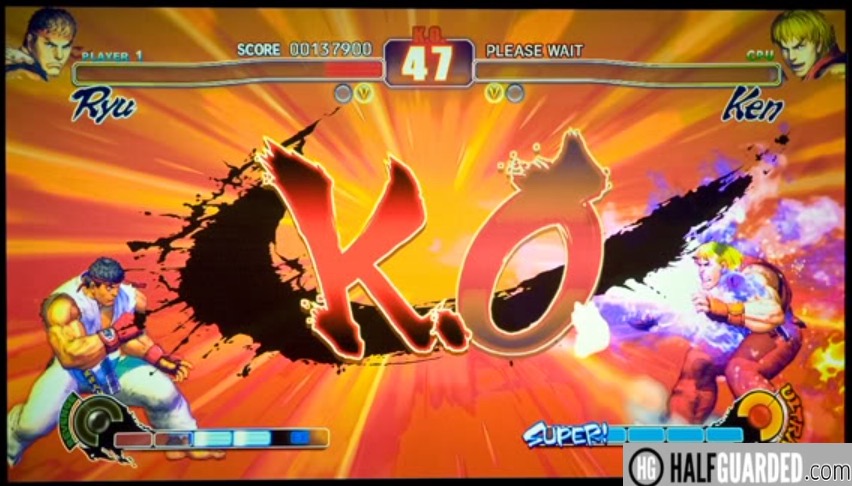 Should You Watch?
I liked it. and WE HAD A FINISH!!!!!!!!!!!!!!
Welterweight Peter Sobotta vs. Nicolas Dalby
What Happened?
Sobotta drops Dalby hard with a punch.  Sobotta swarming, the ground is done so it's all pounding now.  These elbows are busting open Dalby.
To his credit, Dalby is tying up and clearing his head.
Sobotta passes to side control with ease.
Sobotta with a beautiful rolling back take.  Body triangle.  Fishing for the choke…  so close but no!
2nd round opens with Sobotta being jabbed but catching a finger in the eye.
Dalby aggressive but pays for it as Sobotta catches a kick and cracks him with a right hand that brings them to the mat.
Sobotta is heavy on top as he looks to pass to full guard.
Dalby's eye is swelling shut.  Sobotta being calm, not taking any risks that aren't needed.
Dalby definitely knows he needs a finish here.  He's moving forward.  Sobotta not rushing anything, comfortable to be ahead on the cards.
Missed throw by Sobotta and Dalby is right back in his face.  Kick to the body from Sobotta.
Sobotta with a slick takedown with 120 seconds to go.  Or 2 minutes, whichever.
Dalby tried deep halfguard(ed.com) for a sweep but was stuffed by Sobotta's hips.
Dalby turtles.  Sobotta moves to take the back.  Dalby rolls through but Sobotta is tight on top.
Winner: Sobotta, dec.
Should You Watch?
Eh.  The first two rounds weren't bad.  Third sucked.  I'd skip it.
Welterweight Jessin Ayari vs. Jim Wallhead
What Happened?
Fuck me, they're dancing and touch fighting so far.  This show will break me.
And not a single fucking thing happened in this fucking round.  Here, look at her instead: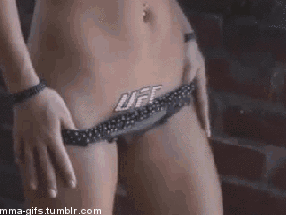 I know what's important. ON TO THE SECOND ROUND OF FUN!!!!!!
22222222222222222222222222222222222222222222222222222222222222222222222222222222222222
Ayari jabbing and moving, jabbing and moving, jabbing and moving.
Wallhead chasing and missing, chasing and missing, chasing and missing.
OK.  Whew.  Judo Jim lands a left hook.
Oh, now we're back to move and jab, move and jab.
I HATE YOU BOTH!!!!!!!
Briefest of flurries has Dan Hardy cumming in his pants for his friend, Wallhead.  Don't be fooled; even men can fake them.
I'm amazed Hardy can speak, what with his throat being filled with Judo cock.
Crowd boos, as they should.
It's the same fucking thing.  Because of course it is.
I'm gonna take a shit soon and it'll be better than this, GUARANTEE IT!
Ayari got cocky, dropped his hands, threw punches, and got clipped by a left hook.  He stumbled to his ass but remained calm and stood up.  And that was – without doubt – the most entertaining thing of the fight.
With literally two seconds to go, Wallhead lands a good punch that hurt Ayari.  Whatever.  Fuck you both.
Winner: Ayari, dec.
Should You Watch?
Fuck you if you do.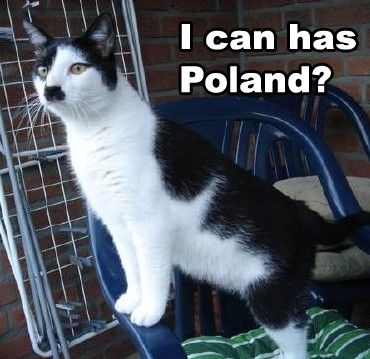 UFC Fight Night: Arlovski vs. Barnett Free Live Stream of Consciousness
Main Card – Also on Fight Pass so there isn't really any difference – 300 et
Lightweight Nick Hein vs. Tae Hyun Bang
What Happened?
After half a round of dancing, Hein lands a right hand and follows through it to get Bang down, flat on the mat.
"Hein's back is like a sculptured piece of wood, Dan."  And this got homoerotic all of the sudden.  They stood up.
Nothing happened.
This. Fucking. Show.
Hein with a trip takedown and Bang back up.  Fuck you both.
Nothing happening.  "Perhaps it's a strategy coming in."  Sigh.
DIE DIE DIE!
I was just speaking German, don't worry.
Hein drags him down.  Bang stands right up.  Bang almost gets a Judo throw but of course he didn't.
Hein landed something that somewhat wobbled Bang.  He immediately decided to do nothing and even started to back away.
And then the round ended two minutes later.
Winner: Hein, dec.
Should You Watch?
On a sliding scale of this show's HORROR … no.
Light Heavyweight Ryan Bader vs. Ilir Latifi
What Happened?
Oh, fuck me.  We have to hope RYAN BADER can save this show…
Bader kicked him in the belly and it visibly hurt Ilir.
Ilir is flailing as he tries to land.  Bader, of all people, looking smoother.
Bader shrugs off a TD attempt like it was nothing.
Ilir dropped Bader with a double right hook.  But Bader recovered and the round ended.
Ilir sprawls on a Bader shot with ease.  They break and walk in a circle.  Both men are just loading up on single punches.
Bader sneaks in a right hand.
AND BOOM!  FINALLY, THANK YOU, JEBUS!!!!!!!!!!!!!!!!!!!!!!!!!!!!!!
BADER DROPS HIM DEAD AS ANYONE HAS EVER DIED WITH A STANDING KNEE!!!!!!!!!!!!
Winner: RYAN BADER, our new hero!!!!!!!, R2, KO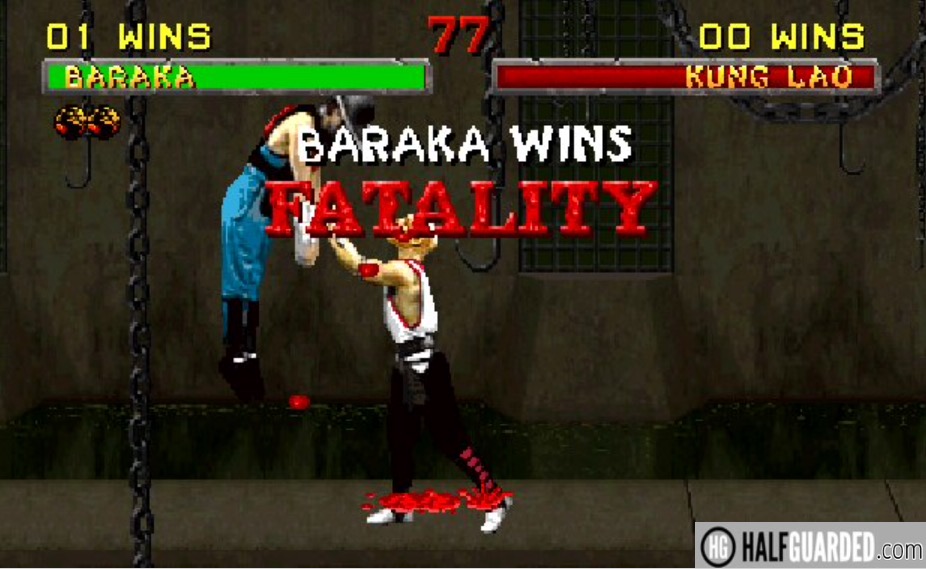 Should You Watch?
I can say: yes.  For once.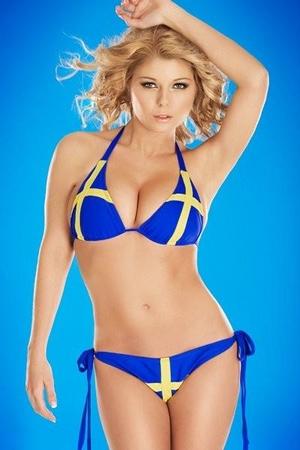 Light Heavyweight Alexander Gustafsson vs. Jan Błachowicz
What Happened?
This fight basically HAS to be great for me to care.  Even after the Bader KO, I feel defeated.
Alex right away moving and peppering punches in Jan's face.
Jan throwing big punches to counter.
A left hand from Jan sneaks its way through.
Alex doubles his jab, overhand right, then into a shot.  They're clinched.
Jan doing well when he just sits down and throws hooks as Alex comes in.
Alex dancing, jabbing, but when close Jan is connecting well.
Alex trips Jan down.  Jan looking for an armbar but Alex follows with his hips to avoid.
Elbows slowly but steadily landing.
They exchange briefly, both landing, then Alex blasts through with a double leg.  No screwing around from the Swede.
Alex keeping up a drip, drip, drip of elbows as Jan flails for armbars.
And that continued for four minutes straight.
Alex clocks Jan with a right hand down the pipe.
Jan takes another one well too.
Jan throws kicks in return and … TAKEDOWN!
Alex should ride this out.
Ref stands them up.
Alex takes it down.  That'll be that.
Winner: Alex, dec.
Should You Watch?
Nah.  It was workmanlike.  I mean, it was better than most of the shit on this card but it wasn't good.
Heavyweight Andrei Arlovski vs. Josh Barnett
What Happened?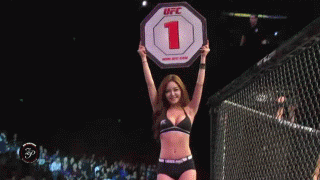 This is Browne vs Arlovski all over again.  Josh hurt Andrei, Andrei hurt Josh.  Then back again.
They've clinched.
Josh with some knees.  Arlovski looking to separate.
Arlovksi with an outside trip, which had to catch Josh off guard.  The Belarussian standing over Josh now, jabbing the belly of a man on his back.
They're stood up.
Arlovski triples up on a right hand and hurts Josh.
Josh clinching right away.  His corner thinks Arlovski is tired.
Andrei lands a short right after they break.
Josh clinched and drives Arlovski to the fence.
Josh gets it to the mat.
Mount.
Elbows.
Punches.  Arlovski is purely surviving.  This might be stopped.  But…. nope.
Arlovksi opens with a right hand.
Big uppercut from Josh hurts Andrei.
Arlovksi responds and hurts Josh bad with a punch.  Josh turns away like it was an eye poke but the ref didn't do anything.  Arlovski kept on him.
Clinch.
Now Josh has rolled through with a Kimura ala Saku v Renzo.  It worked.  Josh on top with three minutes to go.  Josh still searching for the Kimura.
Mount with 2:20.
Back control.
Choke.
TAP!
Winner: Josh Barnett, R3, Sub.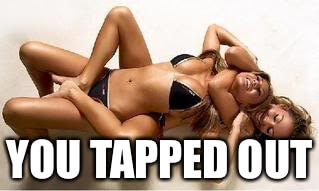 Should You Watch?
Definitely.  This was a really good fight that I enjoyed like things I often enjoy.  EASILY the highlight of a HORRIBLE card.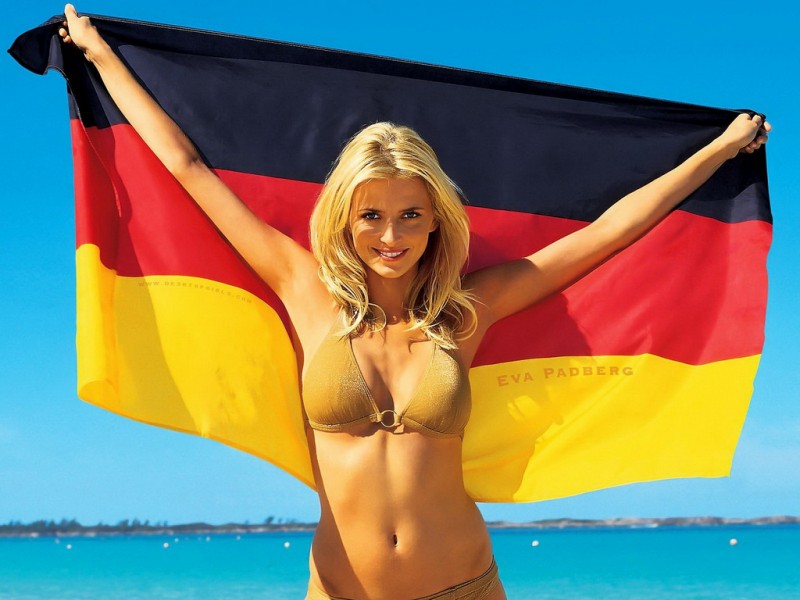 UFC Fight Night: Arlovski vs. Barnett Free Live Stream of Consciousness
(Winner in Bold)
Women's Bantamweight Ashlee Evans-Smith vs. Veronica Macedo
Lightweight Rustam Khabilov vs. Leandro Silva
Middleweight Scott Askham vs. Jack Hermansson
Jarjis Danho MAJORITY DRAW Chris Columbo
Bantamweight Taylor Lapilus vs. Leandro Issa
Welterweight Peter Sobotta vs. Nicolas Dalby
Welterweight Jessin Ayari vs. Jim Wallhead
Lightweight Nick Hein vs. Tae Hyun Bang
Light Heavyweight Ryan Bader vs. Ilir Latifi
Light Heavyweight Alexander Gustafsson vs. Jan Błachowicz
Heavyweight Andrei Arlovski vs. Josh Barnett