This post is a link to a LIVE STREAM of PeachMachine's radio show, PeachMachine's Parade on WOZOradio.com. Download the TUNE IN radio ap.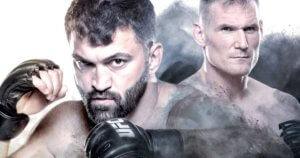 Peach will be watching the UFC Fight Night: Arlovski vs. Barnett LIVE on UFC Fight Pass, and calling the action live on the radio. Turn on your UFC Fight Pass, kill the volume, and enjoy the ravings of mad man… er, woman… er… something, instead of the dry ho-hum babble from Brian Stann.
Peach will be taking your phone calls live on the air as well at (865) 333-5937! Follow on twitter, @PeachMachine, and YOU could be lucky enough to do color commentary with one of the wackiest characters in the HalfGuarded universe. UFC action, surprise guests, and maybe a run in from THE MAN himself, Mike Coughlin, all in store for you this Saturday from 1-4 pm eastern, LIVE on the actual radio airwaves!
Listen every week to the PeachMachine's Parade show on WOZOradio.com from 1-4 pm eastern time by using the TUNEIN Radio Ap.
Spread the infection by telling your friends and co-workers (maybe not your family) about HalfGuarded.com and this rare opportunity to enjoy a UFC show during your Saturday afternoon.
*****
If you're a fan of this site, you'll probably agree that the DEA has enough control already. If so…
Remove the power of scheduling from the DEA
The FDA is running amok. Banning food and drugs is NOT the purpose of the FDA. We do not need a MORALITY POLICE!
I am asking for your support. If this petition gets 100,000 signatures within 30 days of its creation, the White House will review it and respond! You can view and sign the petition here. Please sign multiple times using any and all email addresses you may have.
Thanks for raising your voice and your middle finger to the DEA.