Valley View Casino Center
San Diego, California
Ladies.  Germs.  Welcome to your live, by the milisecond, play by play, strike by strike, whatever by whatever, coverage of UFC Fight Night Mir vs Duffee live results.  As we always do, the quick and dirty results are at the bottom, if you just want to see who did what and when.  Otherwise, sit back, relax, and read along with me as I write along with TV images that play along on my TV set.  It's a Wednesday night and there's fighting on.  Not just fighting but MR. SEXY HIMSELF, JOSH THOMSON, THE GREATEST MAN WHO EVER EVER EVER LIVED.
Oh, and remember, this man: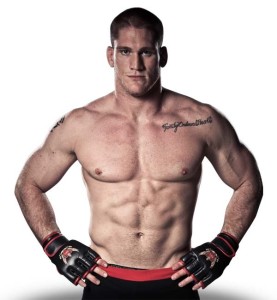 Once needed testosterone.  For medical reasons.
UFC FIGHT NIGHT EXTRA EARLY PRELIMS (UFC Fight Pass, 7/6/5/4)
1. Andrew Craig vs. Lyman Good
ROUND ONE
Good is landing his jab and two good leg kicks early on.  Jab in particular looks sharp. With his muscle masss being Duffee like, and the fact that he's on short notice, the gas tank could be an issue later for Good.  But, half way through the first, Good's jab is far and away the most effective strike landed by either man.  He's "found a home" for it, as the kids say.  Good is pressing, walking down Craig for the most part.  He lands another hard leg kick and misses a head kick KO by a hair.  Not a ton of action but Good won the first round of his UFC career.
HG SCORE: Good 10-9
ROUND TWO
Bit surprising that Craig is looking to fight at a higher paced tempo.  He doesn't cut much weight, has less muscle, and isn't on short notice. He's allowing Good to continue to dictate the pace of everything with Good's jab and leg kicks.  It's the sort of pace a guy can fight at forever.  Good just ripped a shot to the body.  Craig responds by pushing Good against the cage and Greco wrestling.  Craig lands a solid elbow inside that looks to have cut Craig.  Craig slipped on a knee attempt but was able to stand up without catching any damage.  What he couldn't do his avoid the right hand of Good as they stood standing and Craig is out!  Good dropped him with a short counter right hand and then swarmed him with ground and pound.  Good couldn't have looked Good-er. (I hate myself.)
OFFICIAL RESULT: Good d. Craig, R2, TKO
For the record, there are two rings girls tonight, not nine as at UFC 189.
2. Ildemar Alcantara vs. Kevin Casey
As I'm sure is somewhat obvious, I usually just use the first or last name of a guy depending on how easy it is to type.  Thanks, Alcantara for giving me no good option there.  Ass.  If I get frustrated he may just start getting referenced as "Brazil."
ROUND ONE
After some back and forth on the feet, Casey did literally the worst takedown of all time.  He ran in, grabbed double underhooks, looked like he was going to pull guard or something, but ended up pulling Alcantara into mount.  Casey has a black belt in BJJ from legend Rickson Gracie.  Casey has managed to reverse the position and is on top now inside Brazil's guard.  Casey is pounding pretty well.  Brazil turns and gives his back, Casey with one hook in as he picks his shots to open up Alcantara.  Kenny Florian just said, "Casey really attacking that ear."  Yes.  He's attacking THE EAR you see.  Casey now pulls him back – at the pleading of his corner – and ends up in Brazil's guard.  And we end the round on that.
HG SCORE: Casey 10-9
ROUND TWO
Nothing going on through the first 90 seconds, though Alcantara is keeping Casey away with his jab and overall superior reach.  Casey had said he wanted to show his improved striking – which appears to be basically the same combination over and over again.  Said striking is now flinging a right hook and missing every time. Of course, Brazil's strategy has become throw a jab and run away.  This … no good.  Casey lands a left hook uppercut thingy that was – BY FAR – the best (if not only) thing to happen in the round.
HG SCORE: Casey 10-9
ROUND THREE
At least Greg Jackson just told Alcantara that he needs a knock-out to win. (In theory, a submission would also work – unless the rules have changed.)  Casey just threw an old school, UFC 1, Royce Gracie style little kick. Awesome, especially because he wasn't being ironic with it.   Both men are acting like they want to counter but neither is good enough to do so and thus: this sucks.  Casey again and again is leaping in with a basic straight left, right hook combo.  He also ducks his head to approximately his knees every time he does this.  What's funny is Jackson told Brazil this would happen and Brazil is just letting him get away with it.  Casey with a bodylock.  Nothing comes of it.  Right hook, straight left this time from Casey.  He gets a takedown with ten seconds to go.  That' that.  You both suck.
OFFICIAL RESULT: Casey d. Alcantara, dec
UFC FIGHT NIGHT PRELIMS (FOX Sports 1, 8ET/7/6/5)
3. Igor Araujo vs. Sean Strickland
Sadly, Igor's wife has cancer and he's obviously been dealing with that but he got a full camp in and that's what's really important not important at all.
ROUND ONE
Two bald or shaved head white men do battle.  I'll say this for Reebok: at least the fighters have their names right on their shorts.  Strickland moving forward early and his striking is definitely crisper.  Igor will likely want it on the ground.  Strickland obliges by taking him down.  Igor almost got the day one BJJ sweep of "just sit up" but Strickland stopped him and avoided shame.  Igor has turtled up in order to stand and while he did he took more than a few good shots.  Igor looks like he simply doesn't like getting hit.  Strickland is swawrming him with punches now.  Igor is down.  Strickland keeps pounding.  This is close. Big John is looking close but doesn't stop it.  Credit to Igor for surviving.  Igor misses an armbar and Strickland counters with some heavy ground and pound.  Igor turtles and is pinned against the cage, getting hit more and more.  Igor is up but Strickland is sticking to him with punches.  Igor throws a wild punch that lands and moentarily stops Strickland.  Strickland is just teeing off on Igor now.  He's just out of range and landing at will.
HG SCORE: Strickland 10-8
ROUND TWO
Igor throws wild to start, all to set up a takedown attempt.  Strickland stuffs it.  Strickland has a very upright stance but it's obviously working for him.  Igor's mouth is wide open while Strickland is on cruise control.  Igor missed a bunch of weird spinn stuff and Strickland smirked.  Igor didn't like that at all.  Strickland takes him down off a lazy kick and is grinding.  A much slower round from Strickland in terms of volume and damage but still his.
HG SCORE: Strickland 10-9
ROUND THREE
Sloppy shot by Igor is punished by Strickland landing punches and then taking down Igor.  They stand off an Igor underhook.  1-2 combo that finished with a right hand by Strickland snapped Igor's head back.  Round two was actually one of those weird rounds where a bad judge could give it to Igor so – in theory – he could win this round and win the fight is a judge didn't see round one as 10-8.  I mean, it shouldn't happen, especially as Strickland is winning this round two by slipping most of what Igor has to offer and landing not necessasrily the hardest shots but solid enough punches that you'd have to be a manly man like me to eat them.  30 seconds to go and this will probably go the full fifteen.
OFFICIAL SCORE: Strickland d. Araujo, dec
By the way, my mom likes butterflies and wants a plant or something that attracts them for her birthday.  She had one before.  Anyone know what's a good one?  Any botanists out there?
On a show featuring Todd Duffee and Frank Mir, I just saw a TV commercial for a mega law firm seeking people who were "hurt by TRT prescriptions from doctors."  That's some quality targeted advertising.
4. Masanori Kanehara vs. Rani Yahya
Yay, Yahya!  Always have to respect a BJJ man who fights with the full understanding of "Fuck that striking shit, I'm a grappler.  Bitch."  Though Yahya doesn't look like the type to talk like that.
ROUND ONE
This will be Rani and Kane I've decided.  And Rani immediately gets a takedown off a jumping thingy.  He is not stupid.  He's also like glue and has some of the best MMA-BJJ there is.  Maybe ever.  Very very good at controlling a guy and preventing the standing up. Rani hasn't done uch yet as far as damage but he's controlling so far.  Rani has 16 submission wins by ELEVEN DIFFERENT KINDS OF TECHNIQUES. That's pretty cool.  Kane scoots to his feet.  Kane throws punches and Rani changes levels and gets the takedown.  Kane stands but Rani immediately drags him down and almost takes his back but Kane reverses nicely and stands up.  Rani now having somesuccess on the feet but only for a second as he once again shoots.  Rani is continuing to control Kane, sometimes passing to side control but hasn't done any damage.  Still, he was the only one who did anything.
HG SCORE: Yayha 10-9
ROUND TWO
Bodylock early by Rani and he jumps to a guillotine.  Kane is stacking him to take away the pressure but Rani is trying to switch his grip.  Kane keeps stacking Rani and that's what's saving him and Kane escapes.  Kane on top and landing pitter patter shots – but it's more than Rani is doing.  Ref stands them up.  Rani takedown but he's still unable to do anything at all.
HG SCORE: Kanehara 10-9
ROUND THREE
It took 90 seconds but Rani finally just flat out dove for a single leg takedown.  Hasn't gotten it yet.  NOTHING has happened in this round.  Kane at least has landed a few punches, ineffective as they may have been.
OFFICIAL RESULT: Yayha d. Kanehara dec
5. Jessica Andrade vs. Sarah Moras
ROUND ONE
Andrade stuffs the early shot from Moras.  Twice.  Andrade with a big takedown of her own but she backs away, which should tell us all each of them want from this fight.  Andrade lands a right hand.  Moras looked like she was landing shots but then shot and tried to pull half-guard(ed.com).  Moras is doing any and everything she can to get this to the ground.  Moras finally pulls guard and has a very high guard.  Moras misses an armbar and Andrade stands up immediately.  Moras tries again to pull guard but Andrade answeres with a few punches before standing up.  And the exact same sequence just happened again.  Andrade in side control now pounding.  Ten seconds to go.
HG SCORE: Andrade 10-9
ROUND TWO
Clinch to start and Andrade again with a nice throw.  She's on top in half-guard and grinding away.  Andrade is getting more comfortable on the ground.  Side control and a good elbow follows.  Given that all Moras wanted was to be here the fact that she's losing and getting pounded in her position isn't good for Ms.Moras.  Moras to fullguard but I think the sweat is becoming a factor as Andrade was able to just pull out of a high guard easily.  Andrade with a huge scoop slam takedown.  I say this as a man who loves him some half-guard play in BJJ but … this was a poor strategy for Moras.
HG SCORE: Andrade 10-9
ROUND THREE
Moras needs a finish.  Her ground game doesn't seem like it's gonna do it.  And she can't strike.  And she's just been taken down way, way too easily.  North-south position as Andrade is just better at every aspect of the game.  Two minutes left and Moras is being described as "game" which is code for "well, she got her ass kicked but is still trying."  45 seconds to go and Moras threatens a guillotine.  Nope.  Andrade tried her throw but Moras takes the back and she's going for the rear naked choke.  Andrade signals "no no no."  Andrade survives.
OFFICIAL RESULT: Andrade d. Moras, dec
If these commercials they're running hyping Duffee are designed to make me think he's an arrogant muscle-bound douche they're totes working.  Another commercial just told me, "It takes 12 years to make a graduate and the same time to make a drop out."  Uh, what?  Who drops out in their last year of high school?  It takes like 8-9 years to make a drop out, max.
6. Yaotzin Meza vs. Sam Sicilia
Well, this is obviously going to be Meza and Sam for mt purposes.
ROUND ONE
Sam with an early takedown but Meza is tying up both arms looking for an armbar. (note: KenFlo, stop calling it an "arm lock" – no reason it should bug me but it does)  Meza uses a single to get out and Sam goes for a guillotine in response.  Then Sam goes for a single and Meza goes for a guillotine of HIS in response.  And I just saw a black cat walk past me twice.  Now Meza tries to get up with a single leg and Sam goes for a guillotine.  I swear I haven't been stricken with writing's form of a stutter.  Meza on top.  Sam with a single leg.  Meza with a gullotine.  No.  Meza with a single.  Sam guillotine.  I. Swear.  Sam switches now and tries a d'Arce choke.  Back and forth round.  I'll say Sam, because his chokes looked a little closer.
HG SCORE: Sicilia 10-9
ROUND TWO
Sam threw a KO punch for the ages.  It missed.  Sam seems interested in leaping in with one big punch, not even setting it up.  Meza fails on a takedown as Sam threatens a guillotine forcing Meza to pull guard.  Meza looking for a single leg to stand up and … it does NOT result in a guillotine as instead they actually just get to their feet!  Meza with a high kick that sailed over Sam's head.  Meza with a nice head outside single leg takedown that ends the round.  Close.
HG SCORE: Sicilia 10-9, barely
ROUND THREE
This round starts with Meza trying for a takedown and Sam answering with a guillotine.  Sam inside Meza's full guard.  Hops to half.  Single leg then guillotine??? YUP!  That one was the closest choke yet but still no dice.  Single from Meza.  Guillotine from Sam.  I don't think I've ever seen a fight this repetitive.  LOL.  There are only two "official submission attempts."  So: that means nothing.  Ever.Sam with a shot. Meza with a tight guillotine (really).  No.  Scramble.  Meza going for a belly down armbar.
OFFICIAL RESULT: Sicilia d. Meza, dec
UFC FIGHT NIGHT MAIN CARD (FOX Sports 1, 10ET/9CT/8MT/7PT)
How is Josh Barnett ranked #6? When was the last time he fought? Dec of 2013. And he lost.
I had this idea once, which like all of my ideas was a good one, that during a high profile women's fight (i.e., Ronda) a fighter should convince UFC to let him be a "ring dude."  Jouban would be a good choice (besides the obvious Josh Thomson).  Dude is like a legit professional model or something.  I mean, obviously not a high level one because I'm pretty sure those dudes make a ton of money and wouldn't let their skin be exposed to a strong wind for too long let alone punches but still.  Jouban is good looking.
7. Matt Dwyer vs. Alan Jouban
FFS, I'm all for speaking names the "right way" and all but there's no reason to pronounce LA in Spanish.  I legit didn't know what city the ring announcer was talking about.
ROUND ONE
Dwyer is one big lanky dude, that's fore sure.  Jouban got caught by a right hand and I think it surprised everyone as Dwyer stood there stunned like, "Oh, crap, that worked."  Jouban scrambles up and is on top inside Dwyer's guard now.  Looks like Jouban regained his bearings.  Jouban trains at Black House so if you're taking bets on someone getting popped tonight … Jouban lands a right hand that drops Dwyer and Jouban swarms and throws an illegal knee.  Well, that will stall out that momentum.  Herb Dean is taking a point!  30 seconds to go and Jouban lands a big punch as the round ends.
HG SCORE: Jouban 9-9
They're still teasing the UFC 191 main-event announcement. I predict Cerrone vs dos Anjos.
ROUND TWO
Both men land "ooooh" and "ahhhh" shots.  Jouban with a right hand counter as Dwyer is a bit slow.  He's long, sure, but the lankiness is hurting him.  He doesn't seem to have figured out how to use his reach well.  Jouban with a kick to belly.  Which hurt (they all hurt but that hurt on the "does this hurt by MMA standards" scale).   Bit of wrestling against the cage and Jouban breaks away with a ebow.  KICK TO THE HEAD of Dwyer drops him bad.  Jouban has a minute to finish.  Jouban is wrecking him here – especially to the body.  Jouban lands – yes, LANDS!!!!! – the cartwheel kick just as the round ends.
HG SCORE: Jouban 10-8
ROUND THREE
If round one was 10-8 for Dwyer (and it could be) then that last round made it anyone's fight here.  But Jouban is clearly the one in charge.  Dwyer is desperately winging punches which is just terrible because he's too slow and Jouban is slipping them easy and countering hard.  Jouban closes in and gets a takedown with a minute to go.  In a round where there wasn't a ton, that easily can steal it.  Jouban with good ground and pound should make this his.  I have this either a draw or for Jouban.  Let's see what those who are less qualified than I have to say though…
OFFICIAL RESULT: Jouban d. Dwyer, dec.
Just saw that Mexico and Trinidad (and Tobago) are tied at 4-4 in their match.  That must be a helluva game.  Also: Is Metro PCS a money laundering scheme?  I have never seen a single person use it.  I've never heard anyone talk about it.  People I know use like AT&T, T-Mobile, Verizon, or whatever.  Metro PCS seems like something I'd use if I had a drug deal I needed to go down.
8. Kevin Lee vs. James Moontasri
ROUND ONE
Lee, early, looks stiff with his striking.  He's loading up on everything.  James is much more fluid so far but it's not like either are doing anything of note.  May have just had a double eye poke.  Lee with a double leg takedown that he turns into a german suplex of sorts.  Lee has the back but he's off to the side a bit too much.  James's arm is trapped.  Lee going for the rear naked choke.  This is over!
OFFICIAL RESULT: Lee d. Moontasri, R1, submission
Michael Bisping just said he's never lost in England and that Leites won't beat him in front of his own people.  Well, except for like 45% of them…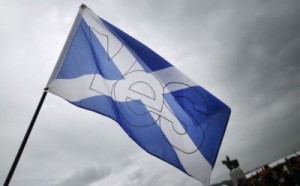 9. Manny Gamburyan vs. Scott Jorgensen
Recently saw a video of litle kids – like 6 and 7 – doing all out MMA.  The location?  Yup: Armenia.  LET'S GO SCOTTY BOY!!!!!!!!!
ROUND ONE
Scotty with a double leg, manny locking in a guillotine.  I've written that sentence like fifty times tonight.  They wrestle around a bit.  Do some standard MMA looking things but no one got hurt or threatened.  Manny got hit in the balls.  SHOW HIGHLIGHT!  Manny going for and gets a nice big slamming double leg. they scramble and Scotty is on top.  He's landing shots and tehn WHAMO!  Manny lands a shot that has Scotty on, uh, Straight Street.
HG SCORE: Manny 10-9
ROUND TWO
Bit moreback and forth half way through this round as Scotty is clearing his head and finding his rhythm a bit.  Even at 135, Manny still has midget arms.  Manny in on a single with Scotty threatening a combination of a switch and then a kimura to keep Man-Ram honest.  Scotty gets out, takes down Manny, tries to get the back, but Manny slams that away.  Just tiring as hell for these two, even if not aestetically pleasing.
HG SCORE: Manny 10-9
ROUND THREE
Minute in and nothing happening.  Le sigh.  Not the most exciting fight.  Not bad.  Just there.  It exists.  It'll be one of those where when you look at their records some day you go, "huh.  I guess I remember them fighting."  Scotty is more active this round but isn't doing what he needs to which is: JUST GO FOR IT.  Which is always easy to say when the repercussion is getting knocked out and I don't have to suffer it.  Sloppy shot by anny is stuffed easily.
OFFICIAL RESULT: Gamburyan d. Jorgensen, dec
It could be worse.  You could be watching this:

10. Holly Holm vs. Marion Reneau
ROUND ONE
One wants it up.  One wants it down.  That's how this works. Holm is really pressing forward, cutting off the cage, likely hoping to get Reneau pinned with no place to go.  Holm using a lot of kicks, mostly as range finders it seems.  She hasn't let her hands go yet.  Reneau just ran straight at Holm throwing punches.  Holm moved away fine but didn't even attempt to counter.  This is, all things considered, how HOlm fights though.  She doesn't blitz.  She is slower and more deliberate in her approach.
HG SCORE: Holm 10-9
ROUND TWO
More of the same.  Holm establishing the center and throwing a lot of kicks.  Holm let her hands go briefly and they landed.  Two minutes remain in a technical and … "measured" round.  Holm throws a series of kicks to the body.  One after another.  She's found something that works.  Reneau tried to pull guard but Holm threw her down.
HG SCORE: Holm 10-9
ROUND THREE
Round three starts off with a yawn.  GAH!  Stop KI-YAing, Holm.  I feel like I'm watching a women's tennis match.  You don't need to yell shit when you punch – just punch.  Swear it looked like Reneau got kicked in the crotch which … is a foul?   More of Holm just hitting her kicks but nothing big and dancing away.  Reneau tried to pull guard and then immediately lock in a triangle but nothing happening.  "Nothing conservative about this effort from Holly Holm tonight," says Mr. Anik.  What the fuck fight was he watching?!?
OFFICIAL RESULT: Holm d. Reneau, dec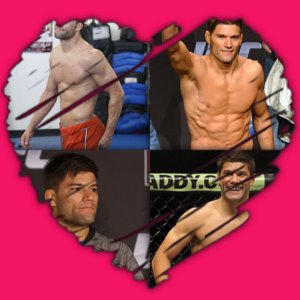 11. Tony Ferguson vs. Josh Thomson
If there was justice, this would be the main-event…  MAIN-EVENT OF MY HEART!
ROUND ONE
Feeling out process early (read: TONY IS SCARED!).  Josh with a big takedown but Ferguson rolls through it.  Jab by Tony snaps Punk's head back.  The overall combination of reach and just weird movement of Ferguson is giving Punk issues.  You can see Punk is trying to time things but it just isn't clicking.  Flying knee attempt by Tony is met by Josh taking him down.  Ferguson imediately threatening with triangles but Thomson recognizing and avoiding.  Ferguson tried to explode out of the position but Josh was prepared for it and stuffed him down.  Good elbow by Thomson closes out the very close round.
HG SCORE: Ferguson 10-9 (I mean, Thomson 10-0)
ROUND TWO
Thomson just can't get anything going on his feet.  He's looking and … what the hell?  They're trading shots and Ferguson just rolls away.  HUGE HUGE standing elbow from Ferguson has Thomson badly badly hurt. Punk is in total survival mode.  Ferguson has the crucifix position but grabbed the fence so Dean stood them up.  Now they're just slugging away.  Josh is in total "Fuck it, let's throw" mode.  Thomson is not all there at all.  He's cut.  Ferguson has a triangle close.  Thomson is done here.  NO!  He gets out.  Ferguson with a a kimura which is deeeeeep.  Damn.  Absolutely unreal that Thomson is conscious let alone still fighting.
HG SCORE: Ferguson 10-8
Well, Thomson is going to need to pull a rabbit out of the hat here…
ROUND THREE
Big jab hits Thomson.  A right hand follows a few seconds later.  Ferguson with a step in elbow.  Punk has multiple cuts on his head and they're just dripping down his face like some sort of bloody willow tree.  Brutal kick to the liver absolutely hurt Thomson and you could tell he bit down hard on his mouthpiece to stop himself from doubling over.  HOLY BALLS!  HUGE KNEE hits Thomson and he basically eats it.  Backfist from Thomson lands.  It's just too bad this is only three rounds while TODD DUFFEE is slated for five.
OFFICIAL RESULT: Ferguson d. Thomson, dec
I'll nurse you back to health, Josh.
12. Todd Duffee vs. Frank Mir
But seriously:
Duffee bullied – and continues to bully – school children.
He takes dating advice from Bill Cosby.
When he goes hunting he just laughs at his kill and leaves it there.
He can't ride a bike.
When he gets ringworm he still rolls with people and just doesn't tell them.
ROUND ONE
MIR CLIPS DUFFEE!  They're just throwing wild like maniacs.  It's a race to see who lands the big one first.  Duffee stuns Mir.  MIR KOs DUFEE WITH AN ALL-TIME OMG HE IS DEAD BEFORE HE HIT THE CANVAS PUNCH OF DOOM!!!!!!!!!!
OFFICIAL RESULT: Mir d. Duffee, R1, KO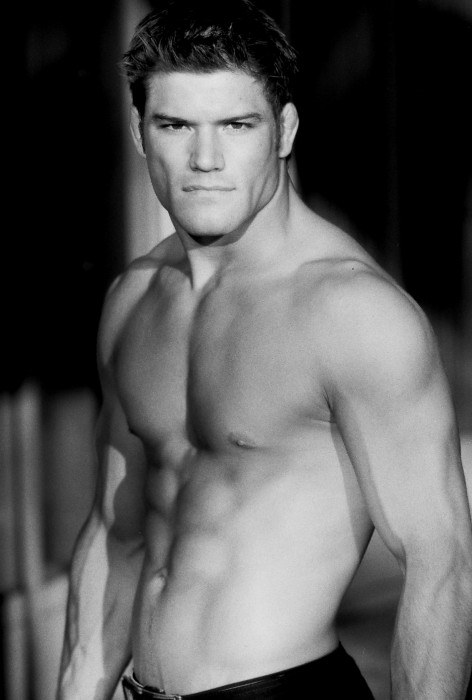 UFC FIGHT NIGHT QUICK & DIRTY RESULTS
EXTRA EARLY PRELIMS (UFC Fight Pass, 7ET/6/5/4)
Lyman Good d. Andrew Craig, R2, TKO
Kevin Casey d. Ildemar Alcantara, dec
PRELIMS (FOX Sports 1, 8ET/7/6/5)
Sean Strickland d. Igor Araujo, dec
Rani Yahya d. Masanori Kanehara, dec
Jessica Andrade d. Sarah Moras, dec
Sam Sicilia d. Yaotzin Meza, dec
MAIN CARD (FOX Sports 1, 10ET/9CT/8MT/7PT)
Alan Jouban d. Matt Dyer, dec.
Kevin Lee d. James Moontasri, R1, sub
Manny Gamburyan d. Scott Jorgensen, dec
Holly Holm d. Marion Reneau, dec
Tony Ferguson d. Josh Thomson, dec
Frank Mir d. Todd Duffee, R1, KO