In a few hours, the UFC fighting promotion organization will give the world yet another show.  San Diego just got Comic Con and now they get MMA.  And nice weather 364 days a year.  At least the city sucks at sports.
This is your UFC Preview of Mir vs. Duffee piece.  Weigh-ins were yesterday.  Like, duh.  It is where I'll briefly run down things so you have something to read while at work, on the can, or in class.  You're probably not watching this with a group of friends so not a lot of this you can steal to impress them with – I guess you could tweet it.  Though, "Josh Thomson is a sexy man" is an odd tweet for some.  Not me, though.  I love Josh Thomson.
Wherein I Swoon Over Thomson Whilst Fearing His Fate
Yup, The Punk.  The only bad thing I can say about him is I don't like how he spells his last name because I always have to double check to make sure I got it right.  For years and years and years, I've seen Thomson as like the most perfect MMArtist.  Inside the cage, he's a just what you'd want.  Good at everything, bad at nothing, high-paced, aggressive and all that.  His wrestling is NCAA D1 level, his guard game is ridiculously flexible and attack oriented, his striking is versatile and unpredictable.  He can fight smart, like he did when he just outclassed Nate Diaz, using a series of kicks to the leg to set up a brutal kick to the head CroCop-like KO.
And he can go out and throw down in epic wars, like the trilogy he had with Gilbert Melendez. And he's well spoken, smart, has a unique mixed-raced background, and look at him: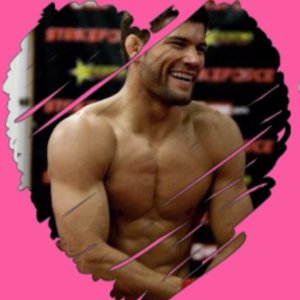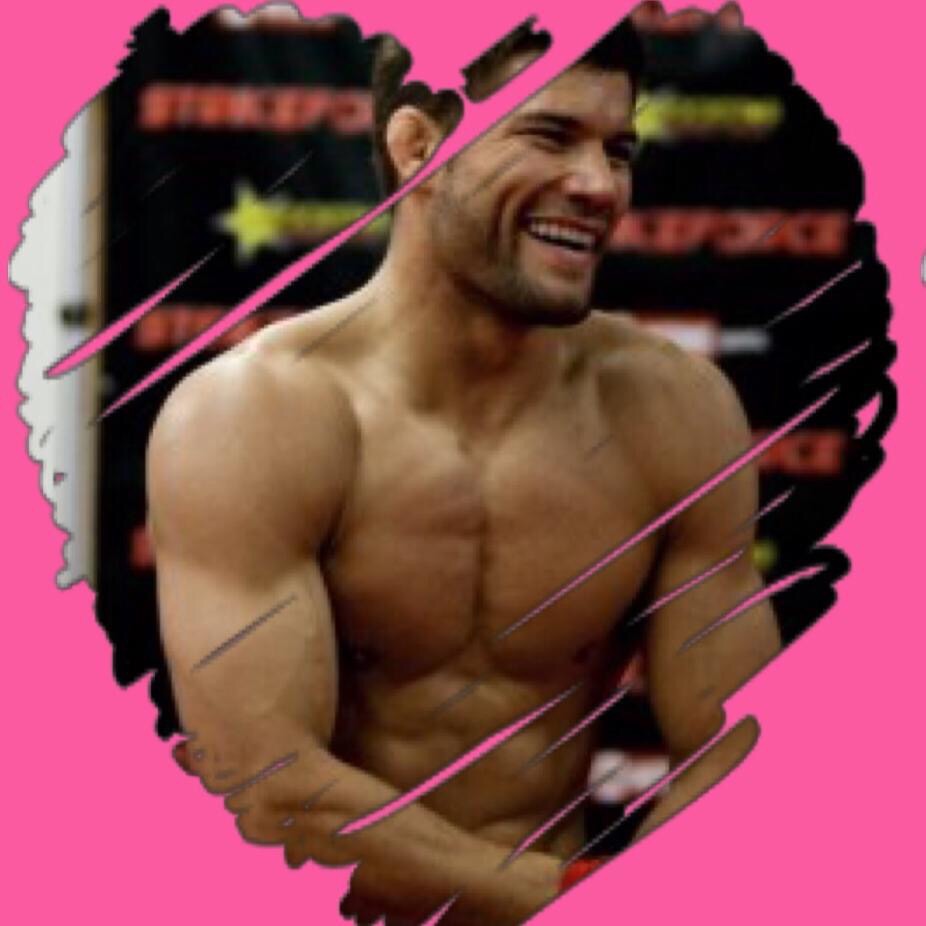 That's a star for the ages.
Sadly, he's in his later 30s now and his chance at a UFC title shot was robbed from him by a stupid bunch of dumb jerk judges when he "lost" to Ben Henderson.  Following that up with a loss to Bobby Green also didn't help.
As a reward for being awesome, Thomson gets Tony Ferguson.  Ferguson is basically Thomson 2.0 (minus the sexuality)(though he has his appeal, one supposes).  Everywhere he goes, he's active and competitive.  There simply isn't an aspect of MMA where Ferguson is out-classed and he goes for it.  The man has a finisher's instinct, he's riding a 5-fight win streak, only has one loss overall in the UFC, won the Ultimate Fighter, and a win over The Punk would propel him, yada yada.  (You've heard the cliches by now.)
He also has the nickname "El Cucuy."  Which sounds awesome.  Not sure what it means, but it sounds cool and that's 95% of what you want from a nickname.
Basically, this fight can't be anything but good.  If it's bad, there is no God.
Holly Holm: Inevitably Yours, Ronda
Holm is the best striker in women's MMA history.  She's one of the best women boxers, period, of the past decade or so.  I mean, I don't think that means a ton but one should compare one to one's peers and she is better than her peers.  And she's been with the Jackson-Winklejohn camp for years and years, so it's not like she's a boxer who said, "Hey, I could make more money doing this MMA thing, let's give it a go."  MMA has always been on her radar and so her transition has been smoother than most pure strikers.
Holm is seen as a logical challenger for Rousey, maybe later this year even, if she gets past Marion Reneau.  It's a simple and easy story: The best female striker vs. the best female grappler.  Selling anyone as a challenge for Rousey is tough because she's an unstoppable Mike Tyson with boobs and blonde hair but, until Lady Cyborg drops, Holm is the easiest sell to the general public.  At least, in theory, people will think, "Gee, if Holm can keep it standing, she might just do it!"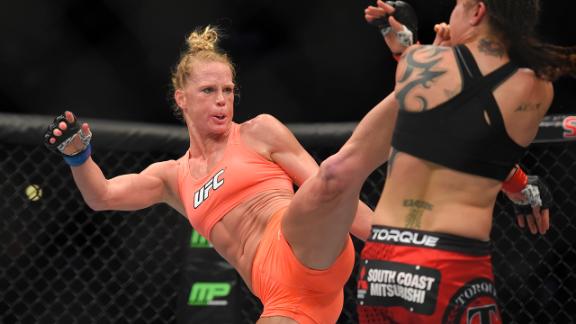 "…if she gets past Marion Reneau" shouldn't be ignored.  Reneau is Dana White's happiest mistake.  White flat said, "She's too old for The Ultimate Fighter."  She's 38, and by fighting terms, that is old.  By normal human terms, it isn't, but she isn't a normal human so don't judge her that way.    She got her shot in the UFC and has made the most of it, going 2-0 and earning a nice little "performance of the night" for her win over Jessica Andrade.  With a win over Holm, she goes from Nice Story to Female Randy Couture.
They Both Claimed To Not Be Manly Enough Once
Then the main-event.  Frank Mir and Todd Duffee.  Duffee looks like this:
And while Mir has sometimes looked like this: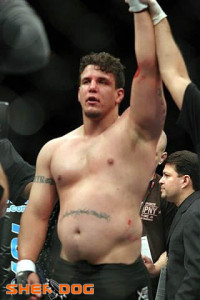 He has also sometimes looked like this:
Both men have at one time or another in the past been granted a therapeutic use exemption so they could use testosterone.  Yup, they both claimed that medically they simply didn't produce enough testosterone.  While looking the way they do.  Sure.
Duffee is a bit stupid looking even though he probably isn't stupid.  He actually made his UFC debut in 2009, then was cut after one loss (mostly because I think he was difficult to deal with) then came back in 2012.  He's only had two fights though, with a total time of less than three minutes.  That's good because he's blitzing dudes and KOing them quick.  It's bad because he's averaging less than a minute of fighting per year.  Not all his fault, as he was suffering from Parsonage–Turner syndrome.  You can read about it if you want but it's a syndrome and those aren't good, usually.
Mir is Mir.  He's been around forever.  I think only Vitor Belfort has fought in the UFC longer, and Mir's run is uninterrupted – which is kind of incredible.  14 years since he debuted at UFC 34.  THIRTY-FOUR.  We just saw UFC 189.  Shit.  He can grind on his feet but is deadly on the ground.  Great guard for a heavyweight, all that.
Basically, if it stays standing, Duffee has his best chance to win, if it's on the ground, Mir has his best chance to win.  It's possible Duffee could quickly land some hard shots on the ground and end Mir, and Mir has shown KO power on the feet, so now that I've publicly covered my bases I can sit back on the: it's a classic striker vs. grappler match-up.  Which it is.  If it goes the distance … it can't.  If there's a lock for a main-event to not go 25 minutes, it's this one.
And that's it.  That's what you need to know.  The other fights, up and down, are also good, to be honest.  But those are the big three.  A shockingly good card that is randomly happening in the middle of the week.  Must be a Fox Sports 1 deal or something.  Our coverage starts at 7/6/5/4 with the Fight Pass stuff and you'll find it here.  CLICK THE WORD HERE!
(That's the best ending to a piece ever.)