3Arena
Dublin, Ireland
@HalfGuarded
In what can only be considered cutting edge, we bring you UFC IRELAND Live Stream of consciousness results aka UFC DUBLIN live stream of consciousness recaps and all that for each and every individual fight!  No one – and we mean NO ONE – anywhere ever has done this.  It's brilliant is what it is.  Just out of this world insane that a website would have the chutzpah to even try this.  As always.  Our analysis, round by round, then the Quick and Dirty results at the bottom.
They're going on about how the crowd is "pound for pound" the best – with this as a card, that will certainly be put to the test…
UFC IRELAND Live Stream "Prelims" Results 115/1215/1115/1015

Bubba Bush vs. Garreth McLellan
Bubba. Like, how can anyone go through life with that as a name, given or nicked?  There has never been a world renowned physicist named "Bubba."  Also, no surprise that Bubba is from Texas.  Kind of surprised that McLellan is South African just because I'm surprised whenever anyone is South African.
Round One
Bubba in early with double underhooks, pressing Garreth against the cage, and gets the trip for a takedown.  McClellan looking for the guillotine and it's a bit tighter than it might have looked upon first glance but Bush defends but not before McLellan uses it to stand.  Bubba responds with a takedown though at the 2 minute mark.  Bubbahas moved to north-south and McLellen isn't really moving much.  Naturally as I say that he hips out, and attempts a Kimura.  McLellan dives on a guillotine with 15 seconds to go after a scramble but to no avail.  NO AVAIL, I SAY!
Round Two
Bubba with a takedown early but McLellan refuses to remain complacent and springs to his feet.  Total bullshit now as Bubba went for a takedown but in mid-move McLellan grabbed the fence and it very clearly lead to McLellan landing on top in mount.  The ref even acknowledged it and gave a light "Don't do that."  Which I'm sure makes Bubba feel good, what with him now having a huge South African muscle monster on top of him.  Bubba shrimps his hips to half-guard(ed.com) but it's a very loose half.  McLellan content to sit and throw little hammer fists.  They aren't much individually but are making a difference in aggregate as Bubba looks gassed.  McLellan, perhaps sensing this, postures up and connects with some heavy ground and pound.  Bubba is moving enough to not get it stopped but only barely.
Round Three
This round probably decides it all.  McLellan rushes across the cage and lands a huge uppercut that snaps back the head of Bubba.  With Bubba rocked McLellan … goes for the takedown.  Uh. Sure.  He gets it though.  Bubba is working a deep half sweep and switches it up to stand up and grab a leg.  Takedown by Bubba and McLellan answers by turtling but Bubba hops on the back with one hook in.  But, no!  Now McLellan is pushing Bubba against the cage and gets a takedown with a little over two mintues to go.  That might just have won the fight for South Africa's current greatest champion (I have no reason to believe that isn't true).  McLellan picking shots here and there, grinding elbows down.  Bubba isn't doing anything.  Bubba looks like he's trying one last deperate grasp to stand up but no dice.  Pounding and pounding by McLellan and the ref actually stops it!  With two seconds to go – even though he easily could've stopped it 10-15 seconds earlier.
OFFICIAL RESULT: McLellan d. Bush, R3, TKO
Darren Elkins vs. Robert Whiteford
This is actually the fight I've most been looking forward to, for whatever reason.  Apparently Ireland and Scotland are part of the "Celtic tribe" which I did not know.  For two little islands, the UK and Ireland sure as shit do manage to come up with a ton of weird little alliances and reasons to hate each other.
Round One
Judo vs Wrestling.  Elkins moving a lot early and he's finding a home for a straight right hand early.  Whiteford is the more natural puncher and he's landed a series of lead hooks.  This is a matter of timing now: will Whiteford get Elkins' timing on the feet or will Elkins time a takedown?  And with that, Elkins gets an easy takedown but Whiteford stands without taking any damage.  Elkins answers a Whiteford uppercut with a takedown and now he's landing a bit more ground and pound.  It's only three minutes in but Elkins fights in such a way that is has t be demoralizing.  He never, ever stops.  The Judoka stands after eating a few.  Dan Hardy baffled by Whiteford controlling the wrists while they clinch, thinking it must come fromJudo – because wrestlers don't hand fight all the time…  Good, solid work there, lads.
Round Two
Elkins with an early takedown.  Whiteford tried to stand but Elkins switched things up and took the back but Whiteford defends and after one heckuva struggle stands – but only for a moment before finding himself right back on his ass.  This has been two minutes of having a blanket that punches you for Whiteford.  Now he's up totally with double underhooks of his own.  They separate for a second and Whiteford lands a big huge fancy throw – but Elkins literally bounces back up and immediately gets a takedown and peppers away to end the round.
Round Three
Elkins with … a takedown!  More pitter patter.  We are on repeat from rounds one and two and Whiteford is seeing the fight grinding away from himself.  Heck, Elkins now lands a right hand that hurts The Celtic Tribesman and follows it with a takedown then takes the back.  Oh, btw, to Dan Hardy: not all non-Greco style wrestling is "freestyle."
OFFICIAL RESULT: Elkins d. Whiteford, dec
Tom Breese vs. Cathal Pendred
Round One
Tom lands a big punch early that rocked the Irishman (who is also part of that Celtic Tribe, one imagines).  A flood of blood from the nose of Pendred.  Breese looking very crisp with his punches – and also about twenty lbs bigger.  Pendred with a bodylock and if history is any indication he will do nothing with it because that's his favorite thing to do: nothing.  Breese defends well and is covered like a Pollock painting in the blood of Pendred.  Breese lands several staight left hands in a row and just floors Pendred.  It isn't just a KO, it's a KO where several seconds later Pendred is still laying on the ground in a curled up ball.
OFFICIAL RESULT: Breese d. Pendred, R1, KO (of complete and total death)
Breese looked like a special breed of upcoming prospect here.
Scott Askham vs. Krzysztof Jotko
Askham is from England – no word on if he's part of the Celtic Tribe.
Round One
Askham attacking Jotko's lead leg with kicks early.  Jotko responds with a lovely takedown.  Askham using a half butterfly guard to keep Jotko off balance.  Askham to full guard now, with heels on hips, but then moves back to the half butterfly and he stands.  Nice little battle of technique there.  NEATO!  Jotko with a suicide throw and it works!  Askham with an armbar and it is in there.  Jotko keeping calm and stacking Askham well to take away the leverage before finally pulling the arm free.  Round ends with Jotko landing some little shots.  Entertaining round albeit one tough to judge, I'm sure.
Round Two
Jotko landing better with his hands here.  Askham doesn't look comfortable boxing and really is just kind of avoiding engaging period.  Jotko isn't exactly attacking himself, as the distance advantage is in the back of his mind (I can read minds).  Askham finally wades in and ties up Jotko in the clinch against the fenced off area known as the cage.  They're trading knees before Jotko forces the separation.  Oh, btw, this is a terribly boring round and I wish ill on their children's children.  Askham hits a front kick to the face and Jotko answered by raising his hands and cheering.  That doesn't make up for the other 4:55 seconds of crap that was this round.
Round Three
They're a bit more active but it's kind of like a FF version of the last round – ultimately they aren't landing.  While Jotko is landing a bit cleaner, he's also always circling and I suppose a judge could view that poorly.  Nice Judo throw by Askham but it ends with Jotko on top because Judo … not that effective after the fun throw part.  Jotko tried to take the back but was too high and they're back to their dancing ways.  90 seconds to go and they're clinching.  Fucking fuckety fuck just fuck this fuck.
OFFICIAL RESULT: Jotko d. Askham, split dec
Unofficial result: we all lost
Ericka Almeida vs. Aisling Daly
Almeida comes out to I'm Just a Girl by No Doubt.  Daly out to Zombie by The Cranberries, with the entire crowd singing along.  This once again confirms my theory that women always have better entrance music than men.
Round One
The camera is shaking as Daly runs forward and just starts throwing punches and Almeida fires back.  Almeida landing some heavy knees from the Thai clinch.  Daly thinking takedown in response.  They've been locked up in a clinch against the cage for some time now, not doing much – ref might separate them soon.  Daley digging and digging for double underhooks and she gets the takedown the moment she locks her hands.  She has a little under a minute to do some damage to the Brazilian.  And she is.  Standing over Almeida, ala Ben Henderson, and pounding.
Round Two
Second round is a continuation as Daly just sprints at Almeida, locks up, and is looking for a trip.  She does right as soon as she gets the double underhooks but Almeida dives on a leg.  Daly recognizes, goes heavy on her hips, and is setting up an arm-triangle.  Daly gives up on that and decides to just punch Brazil's favorite daughter in the face.  Almeida with a near triangle, it's blocked, but Almeida uses it to get a sweep and end up on top.  Almeida threatened an armbar but it was a bait and Almeida takes the back instead.  She has a minute to get in the choke.  30 seconds to go and it's a fight of pure survival for Daly right now.
Round Three
Sweet shit, Daly did it again, ran at her and just threw bombs, a few of which looked to hurt Almeida.  Daly tries a Judo throw but Almeida uses it to take the back.  Kinda.  She has like a guard around the middle part of Daly's body while Almeida's back is against the fence.  Daly shakes and shakes (like Taylow Swift) and is now on top punching and hitting and … well, that's it: she's hitting on her a lot.  She's minding the potential upkick from the Brazilian but the Celtric Tribe Member is simply … elbowing the knee of Almeida.  That's a new one.  Now she's punching her in the baby holder.  Daly is controlling the ankles of Almeida throughout this, which prevents said upkick but kinda limits her ability to hit.  We're still in the same: Daly hovering and unching and doing everything to avoid the upkick.  Crowd hearts Daly and goes wild for the last ten seconds of punching.
OFFICIAL RESULT: Daly d. Almeida, dec
Mickael Lebout vs. Stevie Ray
Ray is coming for ya, Ni – Frenchman.  A somewhat translation of Lebout's surname is "The End" which is badass.  Or, you could pretend it is La Bout, which … sounds cool until you realize that "la" is feminine in French.  It's pronounced "la boo" so go with a Halloween joke too.  Coughlin?  No clue what it means.  I know Michael means "One who is like God."  I mean, obviously.
Round One
Labout pumping the jab early.  Straight left from Ray lands out of the Southpaw stance.  Ray quicker in the exchanges.  Labout appears to be setting up one big punch.  Four minutes in and it's basically strikes in isolation from both men.  Yeah, it's boring.
Round Two
Lebout pressing the right hand now.  Maybe sensing he needs to do more.  For his troubles Lebout eats a left hand that hurt the mouth, maybe nose, and possibly pride.  Randomly, Labout just expends a lot of energy throwing a bunch of strikes and trying for a takedown – all of that failed, mind, but at least he tried.  Ray isn't doing much and he's slowly being trapped against the cage.  Labout might just be winning this round based purely on moving forward.  Ray caught a kick and had Labout down but Labout got off his Labutt. HAR. HAR.
Round Three
Body shot by Ray lands, making up for his earlier useless Ali-shuffle shit.  You don't get to do that when the fight is boring.  They're lucky this is in Ireland, where the fans actually are great, because if this was in Alabama the place would have been burnt to the ground by now.  Labout puts his head down and lets his hands go.  Good for him.  Ray is acting like he has this in the bag but so little real damage has happened that this could easily be Labout's fight.  Fuck knows though.  LOL.  Ray was looking for a bonus fight from this fight.  Yeah.  Good luck with that.  Remember when the UFC would blur out sponsors on older fights?  Imagine what hell they'd have to go through to one day do that with Reebok.
OFFICIAL RESULT: Ray d. Labout, dec
UFC Dublin Live Stream "MAIN CARD" Results 4/3/2/1

Jon Delos Reyes vs. Neil Seery
Round One
Reyes is bigger and using it early while Seery is bouncing and throwing his hands in combinations that are short and tight.  Reyes winging his strikes.  Reyes gets the takedown.  I expect Seery to be more active.  He tries an armbar, Reyes pulls out, but Seery uses the momentum to roll to his feet.  Reyes showing little signs of fatigue already, which is going to happen when you fight Seery.  Right hand by Seery landed well and he then uses a guillotine to block off a takedown and actually get the TD of his own.  They stood and Seery tried a TD, Reyes reversed in mid-throw, then Seery scrambled up.  Seery chops the leg with a kick to the lead leg to end a combination.  He's simply outworking Reyes right now.
Round Two
Five seconds into the 2nd round and Seery lands a right hand.  Reyes catches a kick, goes for a takedown, and Seery grabs a guillotine (he does this a lot, actually).  Reyes escapes, passes, and takes the back.  Reyes trying to trap an arm ala BJ Penn.  Reyes is very very high up now, so he's either going armbar or – nope! escape by Seery.  Seery thinking trip out of the clinch now while Reyes labors with his breathing.  Reyes lands a big punch and Seery responds in kind.  Both just letting their hands go.  Reyes with the takedown but right into a guillotine and … TAP!
OFFICIAL RESULT: Seery d. Delos Reyes, R2, submission
Nicolas Dalby vs. Darren Till
Round One
Till reaching to grab the Thai clinch.  He's a Thai fighter by trade and that's becoming obvious.  Isolated punches and just kicks that are designed to go through defenses.  He's not reckless, but Till is throwing kicks whenever he feels like it.  Dalby in with double underhooks but Till backs off.  Kick to the head barely misses.  Dalby is too short and with a guy like Till who wants to throw kicks it's only magnified.  Big punch by Till ends the round and he'd have had a finish if there was more time.
Round Two
Whatever advice Dalby received between rounds isn't any good as it's more of the same.  If there's an issue with Till it's that he's basically only throwing a straight left, a left kick to the body, and then looking for the Thai clinch.  Effective, no doubt, but possibly predictable.  Till then proves me an idiot by ducking under and getting behind Dalby for a takedown attempt.  It didn't work but it just gives Dalby something to think about now.  Brutal kick to the body shows that Dalby is tough if nothing else.
Round Three
Roun started similar but then half way through Dalby lands a kick that badly hurt Till.  Till looks mentally and physically done here.  Dalby gets a takedown, mount, pounding, looking for a choke, but damned if Till doesn't fight his way out of the situation.  Till looks so gassed.  30 seconds t go and Dalby is teeing off on Till.  This could be 10-8 for sure and could easily be a draw of a fight.
OFFICIAL RESULT: Till MAJORITY DRAW. Dalby 
That was a damn good fight.
Reza Madadi vs. Norman Parke
They're talking about how the UFC hasn't seen Reza in a while.  No mention that it's because he was in jail…
Round One
Reza pressing early but he's wild and coming across more like a guy angry in a bar.  LOL  Parke is an "Irish national wrestling champion."  1. He's from Northern Ireland; 2. that has to be the equivalent of a high school title in New Mexico or something.  Reza almost drove his neck right into a guillotine.  It's been all wrestling so far, with them both just pummeling for underhoks but neither actually landing strikes.  Reza tried a suicide throw but failed but then he scrambled.  Parke throwing punches in isolation and Reza responds with a flailing attempt at a TD.  Good body shot from Parke will sap some of Reza's power bar.
Round Two
A body kick from Parke immediately opened things and for sure hurt Reza.  Reza looks confused out there, almost.  Parke is landing at will, slipping the wilder punches of the criminal mastermind, and countering.  A brief takedown from Reza sees Parke quickly up.  Love those SWEDISH wrestling credentials of Reza, that wrestling powerhouse of a nation.  Parke pressing against the cage, leaning on Reza.  Parke leading with a straight, stepping off to the side, and trying to slide in an uppercut.  Another big kick to the liver.  Reza is ating like they don't hurt but he's a liar.  A damned liar and those are the worst kind of liars.  Reza stuffs a Parke takedown.  I have to think this is being done more to wear out Reza than anything because Parke is clearly superior on the feet.
Round Three
Parke stuffing a single and slipping punches on the break.  Now it's Parke looking tired and Reza hitting more punches just through sheer volume.  Parke with a lazy, failed single leg.  Reza with some good dirty boxing.  Reza is slowly taking this round and with the way judges are these days.  Parke though powers through on a double leg and puts Reza on his ass.  But Sweden's Best Wrestler stands.  Minute to go and Reza probably needs a finish.  Both guys breathing like they're giving birth (labored breathing)(THAT'S A GOOD JOKE).
OFFICIAL RESULT: Parke d. Madadi, dec
"The UFC wants guys who put on concussive performances" is an odd choice of words.
Round One
Paddy closes in and takes down Smolka with ease.  Smolka trying for a d'Arce from the bottom but nothing happening.  Paddy grabs a guillotine to drag down Smolka.  Smolka tries a throw but Paddy awkwardly as hell looking for the back.  They stand and Smolka tries to roll out of a TD but Paddy holds on, takes the back, Smolka out, Paddy grabbing a heel hook, misses, Smolka tries one of his own but Paddy follows him up and gets on top.  Amazing pace here.  Smolka rocks Paddy with a kick.  Paddy eats it, tries a takedown, Smolka tries a switch, now they're just pounding in the clinch.  Smolka with a right hand, then Paddy ducks under for a takedown attempt, Smolka sprawling – this is a fantastic combination of technique.  Smolka lands a huge elbow and then about five punches as the round ends.  Awesome. Awesome.
Round Two
Paddy throws a kicklike he was trying to kick a football.  Smolka showing an advantage on the feet.  Paddy tries a takedown, goes behind, takes the back, but he's high up.  He does a good job of recentering his hips and has the body triangle locked in.  Smolka turns into the guard of Paddy where he's met by Paddy trying an oma plata.  Smolka locks in a deeeeeeeep guillotine and Paddy has to bail to his back to escape.  Paddy again with the oma plata, but Smolka recognizes, is out, and he's pounding the crap out of Holohan.  Smolka has him mounted and this can be stopped at any time.  Punches are landing, Paddy gives his back, and Smolka locks in a rear naked choke and …. TAP!!!!  Fucking amazing fight.  Just pure non-stop action and both guys showed heart for days.
OFFICIAL RESULT: Smolka d. Holohan, R2, submission
You cannot say enough about that fight: just fantastic stuff from both guys and while the locals aren't happy their boy lost you can't be unhappy with how exciting that was.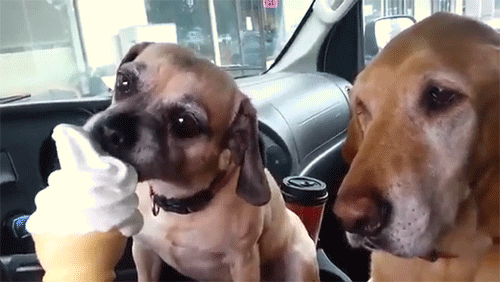 QUICK & DIRTY UFC Dublin Live Stream Results
Garreth McLellan d. Bubba Bush, R3, TKO
Darren Elkins d. Robert Whiteford, dec
Tom Breese d. Cathal Pendred, R1, KO
Krzysztof Jotko d. Scott Askham, split dec
Aisling Daly d. Ericka Almeida, dec
Stevie Ray d. Mickael Lebout, dec
Neil Seery d. Jon Delos Reyes, R2, sub
Nicolas Dalby MAJORITY DRAW Darren Till
Norman Parke d. Reza Madadi, dec
Louis Smolka d. Paddy Holohan, R2, sub