Did Rose Namajunas get 100% NAKED before she weighed in?
Did Michelle Waterson also get NAKED before she weighed in?
Yes, they did.  Not at the show, I don't think, but at one time in their lives they have absolutely been naked.  Waterson has a kid, ya know.  That means that A LOT of people have seen her vagina.  I mean, it would've been stretched from here to Uranus but still.
Heehee.  Uranus.
Rose has showered so she was likely naked in there.
Oh, right, you wanted to see them naked.  That makes sense.  I can see how this was confusing.  Sorry, but we're a family friendly website.  OK, we aren't but we don't do nudity.  It's literally the one rule we have.  I think.  I'll check the guidebook and get back to you.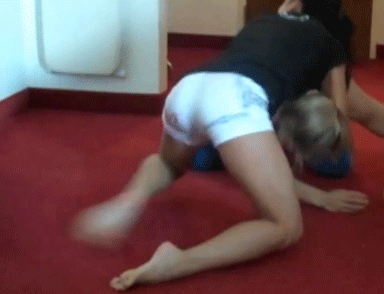 UFC on Fox 24 WEIGH INS: Rose Namajunas NAKED! Michelle Waterson NAKED! OMG, really? (Maybe)(No)
Champ Demetrious Johnson (124) vs. Wilson Reis (124) – for flyweight title
Rose Namajunas (116) vs. Michelle Waterson (114.5)
Ronaldo Souza (186) vs. Robert Whittaker (185.5)
Renato Moicano (145.5) vs. Jeremy Stephens (146)
Roy Nelson (262) vs. Alexander Volkov (245)
Tom Duquesnoy (135.5) vs. Patrick Williams (136)
Bobby Green (156) vs. Rashid Magomedov (155.25)
Tim Elliott (126) vs. Louis Smolka (126)
Augusto Mendes (135) vs. Aljamain Sterling (135.5)
Devin Clark (205) vs. Jake Collier (205.5)
Andrew Sanchez (184.5) vs. Anthony Smith (186)
Nathan Coy (171) vs. Zak Cummings (170)
Ashlee Evans-Smith (136) vs. Ketlen Vieira (136)