The Arena at TD Place
Ottawa, Ontario, Canada, NOT AMERICA
Welcome to the coverage of the show in the title, a post which will be updated throughout the week should anything newsworthy occur.  What we are going to do is watch it, then write down what happens, and then you can read it.  This is so you don't have to watch it, which is kinda weird because watching fighting is awesome!  But maybe you have other things to do instead, no judgments here.  Appreciation all around for those reading: love you!
UFC Ottawa: MacDonald vs. Thompson FREE LIVE STREAM of consciousness RESULTS & RECAP – Preliminary Card (UFC Fight Pass) 6:45/5:45/4:45/3:45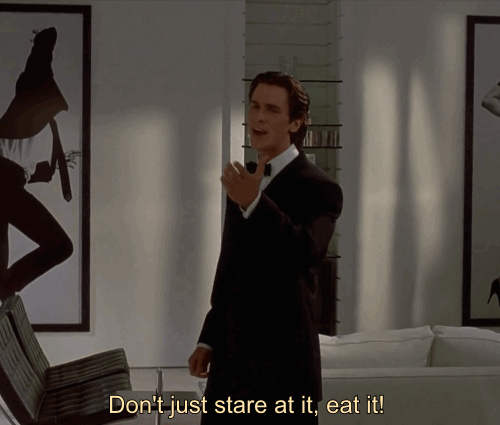 Ali Bagautinov vs. Geane Herrera – Flyweight
What Happened
R1.
Yes, I'm gonna use the American Psycho theme throughout the night.  Because MACDONALD CARES ABOUT HIS BUSINESS CARDS!
Another Dagistan (nope, I didn't spell that right) clone.
They're standing opposite stances at the moment.  It's subtle but Ali is in control as he has his foot on the outside, allowing him more power and better angle access. (That kinda makes sense.  Go with it.)
Sick kick to the body from Ali.  Then a big left hand.  He's "finding a home" for whatever he throws.
Herrera not backing down, taking everything well, and Zombie-ing through things.
Ali with a wheel kick into a smooth TD.  Side control.
Herrara dives on a leg but Ali stuffs it with his hips.
Pounding.  HEAVY pounding but Herrara is sticking to the heel hook.
Herrara has the 50/50 guard but Ali stands out of it and his landing HEAVY AS METAL pounding.
Herrara is tough, that much is clear.
Ali's hips are heavy as hell here.  He's controlling Herrara using nothing more than his hips, allowing him to then punch him in the face.
Herrara throws an up kick that got Ali's attention.
Round One Ends.
R2.
Feels like Herrara has no answers for what he's facing.  That can't feel good.
Ali misses a Spinny kick.
EASY TD Ali.  He's on a different level.
Herrara with a reverse triangle from the bottom.  HOLY SHIT BALLS!!!!!  It's damn close!
NO!!!!!!!!!
Ali regains his composure.  My dog regains his position on my lap meaning I'm typing on top of a PUGGLE. They are the most cunning of mutts.
Herrera stands and gets a TD of his own.  He takes the back. Uh-oh…
Ali is tired, they say.  I guess if you don't have EPO that happens.
Nope.  Ali squirms out and now punches the guy who I assume is Mexican.
Ali with Prime-Fedor like GnP.  FUCK. ME. SILLY. Credit to Herrera for surviving but that's all it is: survival.
R3
Mr. Mexico's corner says he needs a a finish. (That would be a good nickname.  Fuck you.)
Nothing happens for two minutes.  Ali in on a single.  Everyone says "in on a" when it comes to a single leg TD attempt.  It's just how things work.
Herrara defends.  But he has 120 seconds to finish Ali Baba or else 40 thieves shall take the victory from him.
Ali on top, stuffing Herrara with a wizzer. Whizzer?  I can't spell.  Herrara stands up with 90 to go.
Ali dives on the hips and  …  Herrara grabs a Kimura.  It's super close.  He rolls through.  Ali's shoulder is gone.  Destroyed.  Life hates him and his shoulder will never work again.  OMG!
NO!!!!!!! ALI SURVIVES.  He scrambles out, rolls on his own somehow, and escaped.  Damn.
Ali with a last second ditch effort shot.  He's holding onto the leg as the round ends.
OFFICIAL WINNER: Ali, dec.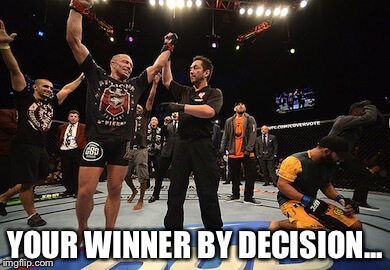 Should You Watch?
It wasn't bad.  It wasn't great.  I enjoyed it but I'm also drinking, ya know?
Colby Covington vs. Jonathan Meunier – Welterweight
What Happened
R1
Covington shoots, gets behind, dumps Jon, but Jon it up.
They just said that Jon is a blue belt and has a good submission game.  Umm… I've probably been one longer than him and I'm *pretty sure* I don't have a good submission game.
I'm a bitch though.
Colby, who is not the head of SHIELD, hanging onto the back.  Trying for the hooks but can't get both.
This is really boring so far.  Crowd boos so I know I'm not alone.
Colby with a double leg.  Jonny boy with a defensive guard.
Light GnP.  Enough to prevent a stand up but not enough to make me not wish ill on both their families.
What?  I take this seriously.
YAY!  YVES ORDERS A STAND UP!!!!
R2
Colby with an early TD.  Jon kinda tried a triangle but….no.
Bland GnP.
When all the announcers can say is "he's doing a good job on defense" that means, "he's losing because he kinda sucks."
Scramble into a heel hook from Jon.  He isn't giving up on it.  Colby slowing things down, keep his hips down low, and stuffing the attempt.
Colby uses it to get behind.  He's trying to put his dick in Jon's butt.  This is simply unacceptable. In CA you'd need to have a condom for this kind of filth.
I think my dog farted.  I can barely breath.  That's actually more pleasant than this fight so far.
Jon rolls through from being buttfucked for a kneebar but doesn't get it.  Butt sex guys are always aware of kneebars, you see.
R3.
Spinning backfist from Colby drops Jon.  But not for long as Jon recovers quickly.
Back control from Colby.
Tap out!
Official Winner: Colby, R3, tap out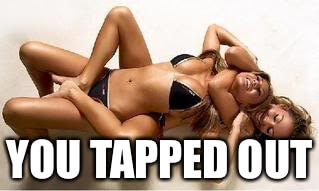 Should You Watch?
I'm writing this before the third round even starts.  I will amend it if need be but I doubt I will.  THIS. SUCKS. MY. BUTTHOLE. (And not in a good way.)
Not even with the finish is it worth it.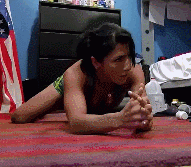 Randa Markos vs. Jocelyn Jones-Lybarger – Women's Strawweight
What Happened
R1.
Wish I was a piece of carpet. (GET IT?!?!?!?!?!?!)
Markos is an Iraqi born Canadian.  You couldn't be more Not-America if you tried.
Canadians love their own.  Racists.
Jones looks bigger to start.  Taller at least, for sure.
Markos hanging her left hand low.
Markos fires off a combination inside the pocket.  It didn't hut the American.  Being an American, Jones is naturally better, you see.
Markos smothering Jones against the cage in the clinch and landing a lot of dirty boxing punches.  Jones spins Markos.
Through two minutes, I've typed a lot but trust me: it isn't actually that exciting.
Both gals fighting in the clinch, back and forth.  It sucks.  The crowd is into Markos though so they don't mind it sucking.
Jones with a TD!  Markos immediately goes for a heel hook.
Kneebar but she's off the knee.  Back to the heel hook.
Jones doens't look concerned.  She escapes.
Markos uses all of this to get a weird position and start landing unanswered punches.  Markos prolly won with all that just now.
R2.
Jones out very aggressive to start.  She's acting like she feels an advantage on the feet.
Markos shoots in but Jones stuffs it.
They're now both a bit tentative, picking their shots (punches) with care. My dog jumped off my lap and is now starting at me.  I offered him a shot of vodka but he refused. What a dick.
Both throwing strikes in isolation.  Nothing being set up.  No combinations really.
This is starting to suck.
Dog has not just moved off my lap but is now on the floor, sitting, looking at me. I think he wants a walk.  "DOG, DO YOU NOT KNOW THAT DOZENS OF PEOPLE NEED THIS INFORMATION?!?!?!"
Fuck this round.  Fuck them both.  This was boring.
R3.
Markos early lands a right hand but it doesn't register.
GOOD combination from Jones.  Markos "eats them well" which really means she got hit a lot and didn't punch back.
They have three minutes to make me care.  Otherwise I curse both their souls forever using a New Orleans voodoo spell.
Markos almost got a TD but Jones scrambled up using a Whizzer.
Jones with a nice check hook as she backs up.
Nothing much is really happening here.  Like George Washington, I cannot tell a lie: this sucks.
Annoucers are desperate to pretend this is exciting.  DO. NOT. LISTEN. It sucks.
Jones is gay.  Who didn't see that coming?
OFFICIAL WINNER: Markos, dec.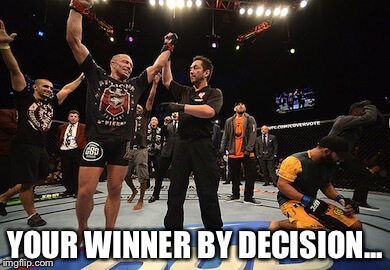 Should You Watch?
As before, I'm writing this before it ends: it sucked.  Don't watch.
Elias Theodorou vs. Sam Alvey – Middleweight
What Happened
Alvey's wife is a supermodel.  But: he's so nice that I don't begrudge him for it.  Weird.
Alvey standing tall early. Elias crouching. Probably thinking shot.
Elias opening his fingers for defensive purposes. I predict an eye poke.
They are playing Patty-Cake through three minutes.  Oh, yeah, it sucks.  Sucks BAD!
FUCK!  FS2!!!!  How the fuck am I gonna find that shit channel?  Hmmm….
(That will make sense later.)
Elias is throwing isolated kicks to the body then bouncing away.  It sucks and is boring but it might be enough to win the round.
R2.
Mother Fucking Alvey is smiling throughout the break.  His wife, who I presume is NOT and expert in MMA, is in his corner.  I presume that because SHE IS A MODEL!  And yet I love the man.
Aaaand nothing happene.
R3.
Alvey moving forward.  Elias bracing away and throwing some shit here and there.  My spelling is terrible but I'm on the phone.  This sucks.
I miss violence.
THERE IS NOTHING TO WRITE ABOUT!!!!!'
OFFICIAL WINNER: ELIAS, dec.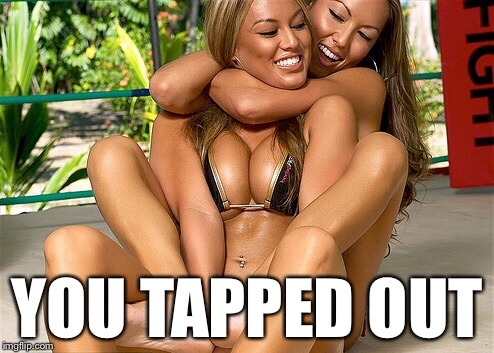 Should You Watch?
No. NEVER.
Right. So. I cannot access my TV for some reason. This has been a multi hour issue. Sorry.
Aaaaaand: I still can't. WTFis happening? FUCK YOU, COMCAST!!!!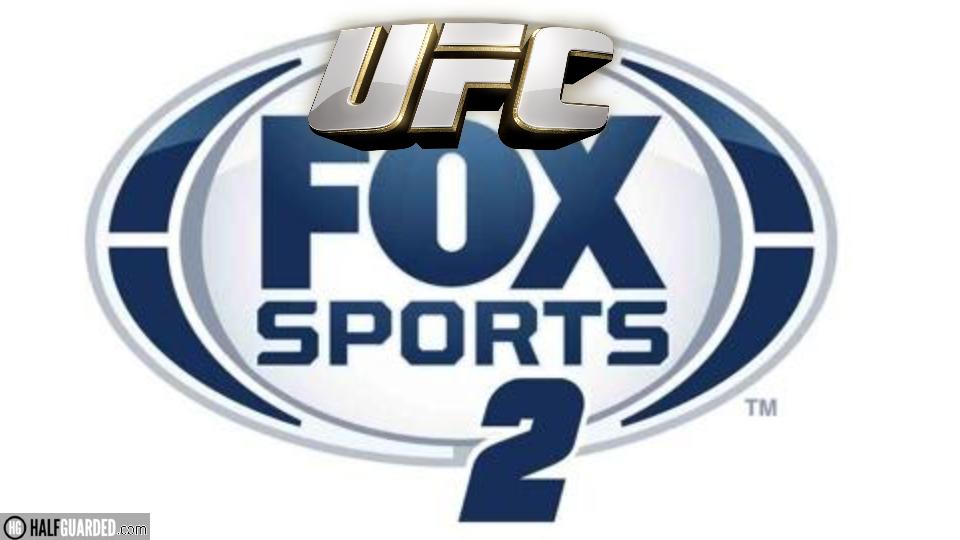 UFC Ottawa: MacDonald vs. Thompson FREE LIVE STREAM of consciousness RESULTS & RECAP – Preliminary Card (Fox Sports 2) 8:30/7:30/6:30/5:30
Chris Beal vs. Joe Soto – Bantamweight
What Happened
Should You Watch?
Tamdan McCrory vs. Krzysztof Jotko – Middleweight
What Happened
Should You Watch?
Misha Cirkunov vs. Ion Cutelaba – Light Heavyweight
What Happened
Should You Watch?
Jason Saggo vs. Leandro Silva – Lightweight
What Happened
Should You Watch?
UFC Ottawa: MacDonald vs. Thompson FREE LIVE STREAM of consciousness RESULTS & RECAP – MAIN CARD (Fox Sports 1) 10:30/9:30/8:30/7:30
Valérie Létourneau vs. Joanne Calderwood – Women's Flyweight
What Happened
Should You Watch?
Olivier Aubin-Mercier vs. Thibault Gouti – Lightweight
What Happened
Should You Watch?
Steve Bossé vs. Sean O'Connell – Light Heavyweight
What Happened
Should You Watch?
Donald Cerrone vs. Patrick Cote – Welterweight
What Happened
Should You Watch?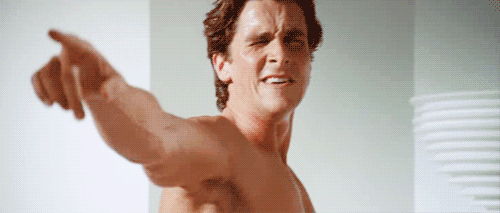 Rory MacDonald vs. Stephen Thompson – Welterweight
What Happened
Should You Watch?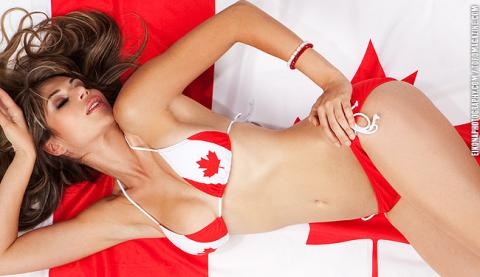 Quick & Dirty UFC Fight Night 89: MacDonald vs. Thompson RESULTS (eventually)
(Winners in bold)
Ali Bagautinov vs. Geane Herrera – Flyweight
Colby Covington vs. Jonathan Meunier – Welterweight
Randa Markos vs. Jocelyn Jones-Lybarger – Women's Strawweight
Elias Theodorou vs. Sam Alvey – Middleweight
---
Chris Beal vs. Joe Soto – Bantamweight
Tamdan McCrory vs. Krzysztof Jotko – Middleweight
Misha Cirkunov vs. Ion Cutelaba – Light Heavyweight
Jason Saggo vs. Leandro Silva – Lightweight
---
Valérie Létourneau vs. Joanne Calderwood – Women's Flyweight
Olivier Aubin-Mercier vs. Thibault Gouti – Lightweight
Steve Bossé vs. Sean O'Connell – Light Heavyweight
Donald Cerrone vs. Patrick Cote – Welterweight
Rory MacDonald vs. Stephen Thompson – Welterweight