The Overview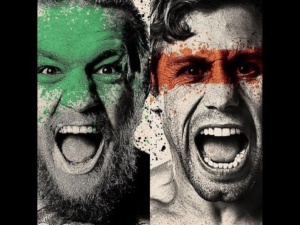 Yes, I'm recapping a show that ended seven months ago. That's ok because TUF 23's finale is only two days away so I'll have a ridiculously fresh recap for you next week. After that, I'll start predicting the future TUF's. No, I'm not doing TUF Brazil or TUF Asia as I've never seen a single episode and my Portuguese and Mandarin are severely lacking. I'm like 80% fluent in both, but that's not good enough for me.
This season was all about a fight that is never going to happen: Faber vs. McGregor. The heat for this started with a weird backstage fake altercation between the two at some point on the night of the McGregor vs. Mendes fight. It involved a playful hair tusselling.
I was at that show, and while Chad "Money" Mendes did get the takedown, he was not in shape to capitalize and McGregor patiently found his hole and dropped and finished him in the second, as McGregor predicted. So I guess this was Faber's chance to get revenge for his fallen comrade (who recently failed an out of competition drug test).
The casting call was for lightweight fighters who are at least 21 years old and have a minimum of two wins in three professional fights. It was announced by Dana White that 16 lightweights would be on the show – eight from the United States, and eight from Europe. This season was all about comparing the big money baller Ric Flair-esque antics of Mcgregor to the laid back California surfer style of Faber. McGregor wore fancy suits; Faber wore fancy sandals.
I actually watched every episode of this season because I was recapping it for AngryMarks.com and the great Stevie J. I hated doing it, because these goofballs didn't do anything cool. To the contrary, they engaged in one of the lamest scenes in all of television history. Faber's team won a fight, and they celebrated by spraying NOS ENERGY DRINKS all over each other in the backyard like it was champagne and they were the New York Yankees celebrating one of their 27 World Series Championships. That's a real championship with real champagne. Some goof won a goof match in a goof tournament on a goof show and they chose to celebrate by spraying super-charged douche bag juice all over each other. Fucking geeks.
Airdate: Fox Sports 1; September 9 – December 9, 2015
The Teams
Team McGregor (Europe) – Abner Lloveras (Spain), David Teymur (Sweden), Frantz Slioa (Sweden), Marcin Wrzosek (Poland), Martin Svensson (Sweden), Mehdi Baghdad (France), Sascha Sharma (Germany), Saul Rogers (England), Artem Lobov (Ireland)
Team Faber (United States) – Billy Quarantillo, Chris Gruetzemacher, James Jenkins, Jason Gonzaléz, Julian Erosa, Ryan Hall, Thanh Le, Tom Gallicchio, Johnny Nuñez
The Highlights
Ryan Hall defeated Johnny Nuñez via submission (heel hook) in the first round. That's all you need to really know.
Dana White reveals each coach will be granted the opportunity to bring one fighter back who was eliminated during the entry round of fights to make the "TUF 22" cast. Coach McGregor unsurprisingly selects current training partner Artem Lobov, while Faber selects Johnny Nuñez. White also announces that with two new athletes joining the show, there will be nine quarter-finalists instead of the usual eight. As a result, one winning fighter whom White determines has the worst performance in victory will not move to the next round. Great idea. Bring back a loser and punish a winner. Who's booking this shit?
Ryan Hall defeated Frantz Slioa via submission (heel hook) in the first round. That's two.
Prior to the official weigh-ins for the Sharma/Gruetzmacher bout, McGregor and Faber have a conversation about Dillashaw's fight. McGregor says Faber should fight Dillashaw even though they are teammates. He says Dillashaw is "the only fight for you." Faber indicates that he is not interested in the fight, but McGregor continues to pester him over the situation.
McGregor and Faber exchange words outside the dressing rooms and Faber tells McGregor that he should attend all team practices if he's going to be so angry about fight results. The coaches exchange words but McGregor remains firm in his stance that his role is not to babysit the athletes.
UFC bantamweight champion and "TUF 14" runner-up T.J. Dillashaw joins the Team Faber coaching staff to help provide guidance and share knowledge with the athletes.
Faber explains his relationship with Dillashaw and the well-publicized riff with former head trainer Duane "Bang" Ludwig and Team Alpha Male. Dana White discusses McGregor's pestering of Faber about the situation over the course of the season, and Dillashaw believes a confrontation with McGregor is bound to occur.
McGregor, Faber and Cody Garbrandt engage in an argument over the Dillashaw situation. McGregor states that T.J. is simply appearing on the show to better his own interests. He goes on to predict TJ's apparent departure from Team Alpha Male, some months later. When Conor continues to press the issue, a member of Faber's team attempts to speak up. Conor challenges him to "do something" about it, when Garbrandt engages and proceeds to push him. Conor does not budge and a skirmish erupts between both teams. The fighters eventually calm down and the teams separate. Dillashaw arrives and McGregor confronts him about his relationship with Ludwig. T.J. simply has no real response back. And, months later, McGregor was correct. Dillashaw left to go with "Bang."
After a disagreement on who had the most boring fight between the two, Team Faber members Chris Gruetzemacher and Julian Erosa get into a heated argument that leads to a drunken confrontation at the "TUF" house. This causes the rest of their teammates and the Team McGregor members to break it up before it gets physical. At some point, someone threw dip spit in the other's face. That's never good.
In order to dress up like McGregor for the fight, as a joke, Faber takes his team to the local thrift store to buy cheesy clothes at a fraction of the cost to McGregor's highly expensive fancy threads.
Artem Lobov defeated Chris Gruetzemacher via KO (punches) in the second round.
Saul Rogers defeated Ryan Hall via majority decision after two rounds. Amazingly, Hall didn't get the heel hook. That didn't matter because on the last episode of the season, a fast forward interview with Dana White reveals that Saul Rogers lied during his visa application and had problems getting into the United States again. Therefore, he was pulled from the finale and replaced by Ryan Hall.
The Finale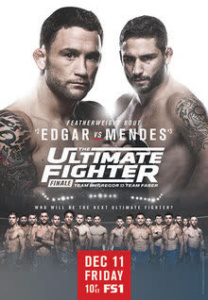 So for the finale of the season, we get two fighters who both were gifted second chances… and UFC wonders why they can't make any new stars.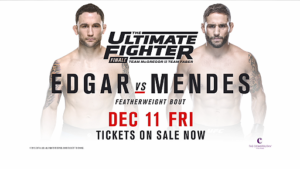 Featherweight Frankie Edgar def. Chad Mendes KO (punch) at 2:28 of round 1. – This was a fun fight for not lasting very long.
 Lightweight Ryan Hall def. Artem Lobov Decision (unanimous) (30-27, 30-26, 30-26). – Hall used BJJ perfectly to secure dominant position and just ride Lobov, who couldn't do a thing, for 15 minutes.
Where are they now…
Ryan Hall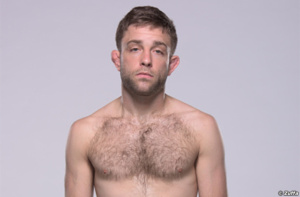 The picture above says it all… Hall is 31 with a 5-1 MMA record. He hasn't fought since winning TUF 22 and currently doesn't have a fight scheduled. He doesn't even really like fighting. He's a fucking amazing BJJ player, so my guess is that he doesn't like getting hit in the face much. What made Hall so enjoyable to watch was his style. He never gave a shit. His demeanor was always, "What? I'm supposed to fight? I'm taking a nap. Come back later." It's such an awesome approach to fighting. I love it.
Frankie Edgar
Edgar is 34 with a 20-4 MMA record. He is scheduled to fight Jose Aldo for the UFC Interim Featherweight Championship, this Friday, July 8. I'll be there and I'll be pulling for FE which equals IRON! Aldo beat him the first time, but Edgar has been on a 5 fight winning streak, and deserves a shot at the gold.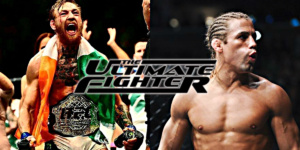 Summary: This season was ok. I really enjoyed Ryan Hall submitting people by heel hooks and then using superior BJJ to win it all. I didn't like how they brought people back. I think it's really lame to bring back losers. If someone gets hurt or can't continue in another sport, you don't bring back the loser, the guy just gets the win by forfeit. It's a retarded step backwards in my opinion. Same argument for booting out someone who won. Also, all of these guys came off like fucking dorks you'd never want to meet. Except Ryan Hall. I'd love to meet him.