@MichaelCoughlin
UFC signs Sage Northcutt – the Bad Kid from the Cobra Kai gym. Look at him: THAT IS HIM!!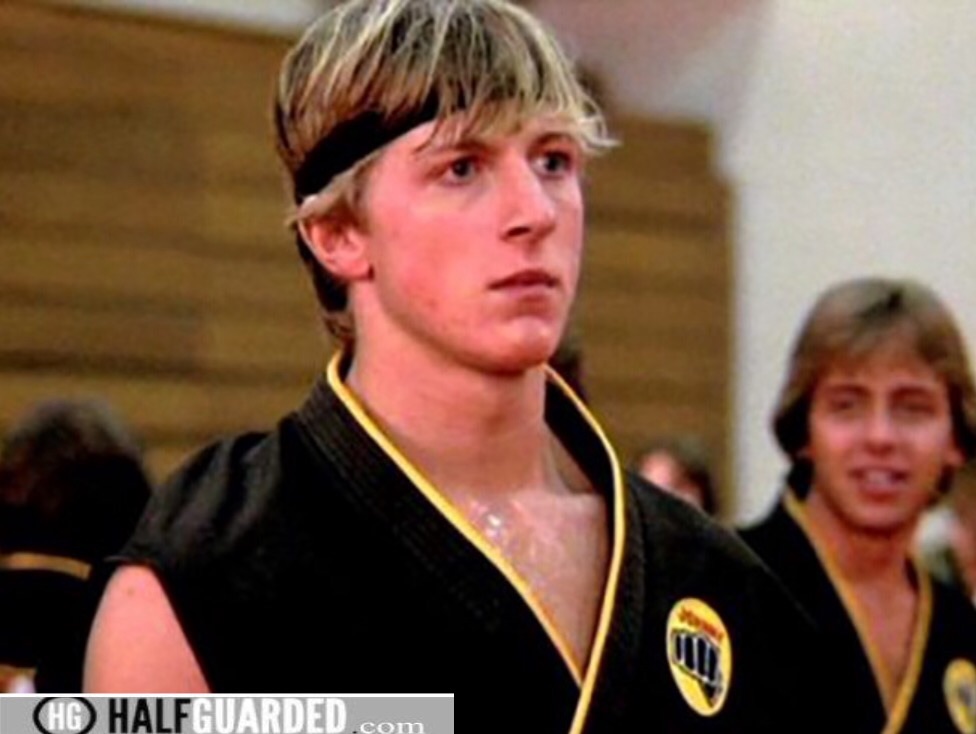 His supposed non-villain name is Sage Northcutt, which honestly make him sound like a Duke lacrosse player so … hide your daughters. He's a "world karate champion" whatever that means but more than that he is: 19. Yet another UFC signee born after the company existed. Maybe he and Paige VanZant will have relations. They can bond over not understanding what was happening on 9/11 because they were too young.
(By the way, him being a KARATE CHAMPION only strengthens the argument that he's the bad kid from Karate Kid.)
Who knows when he'll debut but kids that young who make it to the UFC tend to be special. No one knows about world champion class but BJ Penn, the Diaz brothers, Max Holloway, all examples of someone super young making it into the UFC. Below is a fight of his from AXS Fights. He displays a well-rounded game but one which is still obviously developing as he's overly aggressive at times, not fully in control of himself, and his technique for BJJ is close but no cigar. Still, kids this good at that age get better in a hurry.
I'm 32. I hate myself.