Sexuality is a Spectrum Center
Charlotte, NC, Trump Territory, USA
All I've done is make jokes about Charlotte and its long* history of tranny bathroom concerns, and probably will again, someday soon.
Is someday one or two words? Spellcheck doesn't seem to care but you can't trust robots these days.
Yes, you can, Michael.
Hey, WTF? Why can I delete that? Grumble. Whatever.
Whatever indeed, Michael.
Sigh. Fine. This is the post I make about the weigh ins for Saturdays show. Results and video and all that.
*Not long at all, really very recent, I'm lying.
UFC CHARLOTTE WEIGH IN VIDEO
UFC CHARLOTTE WEIGH IN RESULTS
MAIN CARD (FOX, 8 p.m. ET)
Ronaldo Souza (186) vs. Derek Brunson (185)
Dennis Bermudez (145) vs. Andre Fili (146)
Gregor Gillespie (155) vs. Jordan Rinaldi (155)
Frank Camacho (169) vs. Drew Dober (170)
Bobby Green (156) vs. Erik Koch (155)
Mirsad Bektic (145) vs. Godofredo Pepey (145)
Mara Romero Borella (125) vs. Katlyn Chookagian (125)
Juliana Lima (116) vs. Randa Markos (116)
Justine Kish (125) vs. Ji Yeon Kim (125)
Vinc Pichel (156) vs. Joaquim Silva (155)
Niko Price (170) vs. George Sullivan (170)
Austin Arnett (146) vs. Cory Sandhagen (146)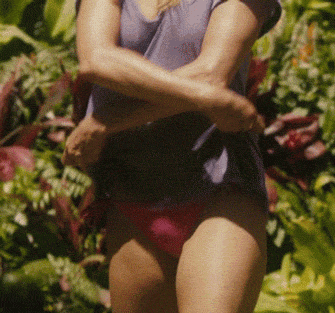 UFC CHARLOTTE CARD
Middleweight Ronaldo Souza vs. Derek Brunson
Featherweight Dennis Bermudez vs. Andre Fili
Lightweight Jordan Rinaldi vs. Gregor Gillespie
Welterweight Drew Dober vs. Frank Camacho
Lightweight Bobby Green vs. Erik Koch
Featherweight Mirsad Bektić vs. Godofredo Pepey
Women's Flyweight Katlyn Chookagian vs. Mara Romero Borella
Women's Strawweight Randa Markos vs. Juliana Lima
Women's Flyweight Justine Kish vs. Ji Yeon Kim
Lightweight Vinc Pichel vs. Joaquim Silva
Welterweight Niko Price vs. George Sullivan
Featherweight Austin Arnett vs. Cory Sandhagen