Remember when Holly Holm was on top of the world? Undefeated, having beat the holy hell out of Ronda Rousey, doing media all over, having a day dedicated to her – what a time to be alive.
Yeah, well, shit happens. Especially when you go out and lose your next three fights, including two title fights. God has forsaken the Preacher's Daughter.
The UFC hasn't given up on her yet, though. Nope. Holm is back fighting. In another main event. I swear.
Holm will HEADLINE the UFC card in Singapore as she fights my favorite ass wiggler, Bethe Correira.
Holm will return to the 135 lb class after her brief stint at featherweight. You remember it, that one fight she has that was also for a world title. The world title held by … go ahead. Try to remember. I'll wait.
Whatever. It's a free show from Singapore. Who gives a fuck if Holm headlines? I'll tell you who: someone needing to fill inches before their next deadline, that's who.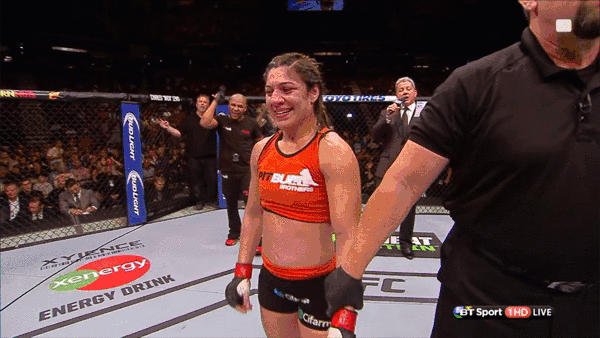 Personally, I think it's awesome that Bethe is headlining another show. That chick has absolutely made the most of her UFC career.