Bank of Colorado Arena
Greeley, Colorado
Twitter Us
Hi, everyone, welcome to our coverage of WSOF 29. Come watch WSOF 29 with us. My entire night has involved sitting on the couch and watching stuff and writing about it.
Sober.
Oh well. Yay for fighting!
Watch WSOF 29 with us – MAIN CARD NBCSports, 9/8/7/6
Josh Cavan vs. Kris Hocum
What Happened
Hocum won by split dec. I didn't see it Bc of WWE COVERAGE.
Should You Watch
Lim gonna guess no.
Cory Devela vs. Louis Taylor
What Happened
HOLY. FUCK. Taylor – who trains with my peeps – locked in a guillotine and put Devela to sleep in seconds with a guillotine!!!
Should You Watch
Yes. Now. Wow.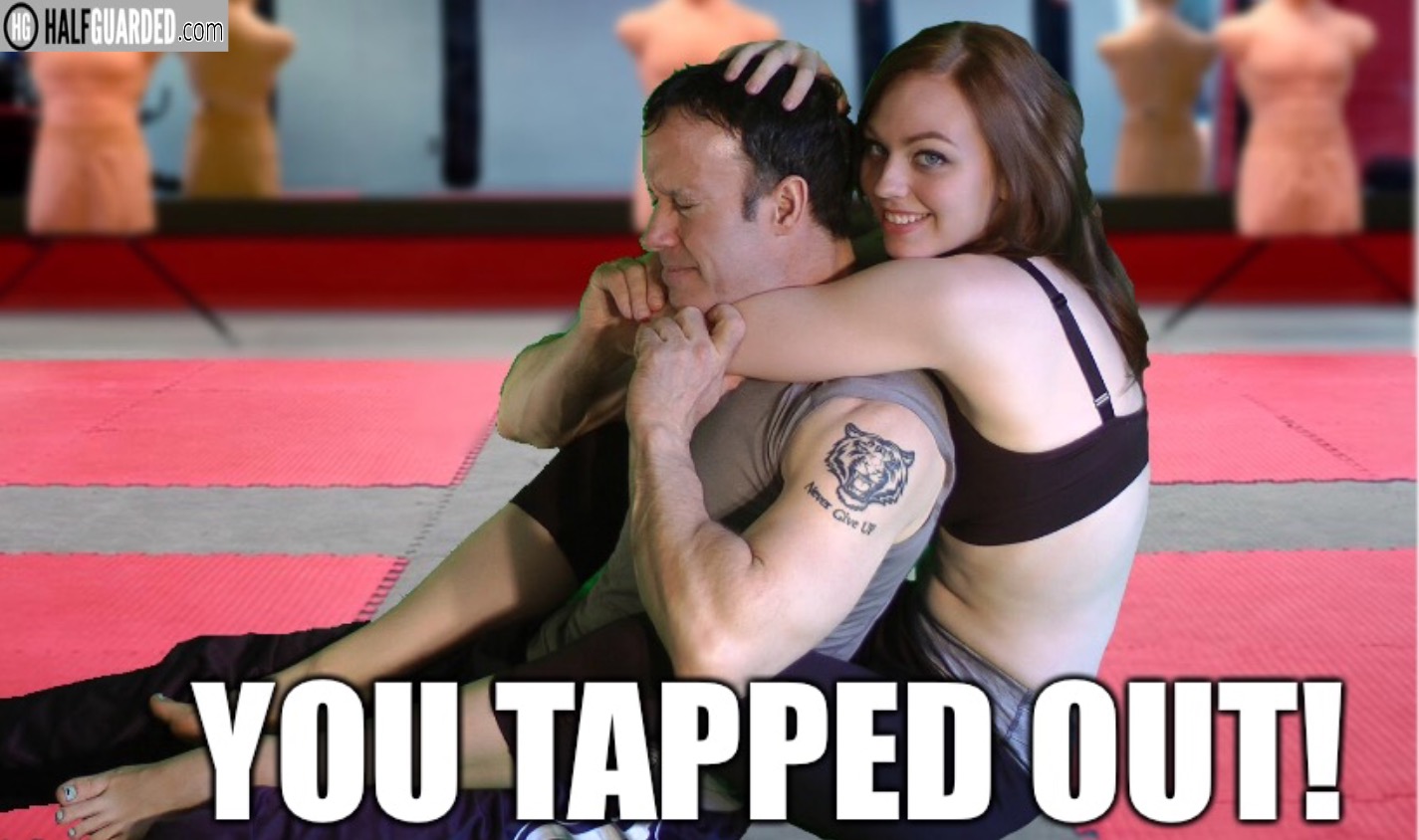 Josh Copeland vs. Mike Hayes
What Happened
Copeland won won a three round decision. Don't pretend you care.
Should You Watch
Eh…
Justin Gaethje vs. Brian Foster for lightweight title
What Happened
Gaethje brutalized Foster with leg kicks and won in round one.
Should You Watch
Justin needs a step up in competition. He's too good for WSOF. Guy is top ten talent.
Quick Results for WSOF 29
Watch WSOF 29 with us MAIN CARD NBCSports, 9 p.m. ET
Justin Gaethje vs. Brian Foster for lightweight title
Josh Copeland vs. Mike Hayes
Cory Devela vs. Louis Taylor
Josh Cavan vs. Kris Hokum
PRELIMINARY CARD – HalfGuarded.com, 7:30 p.m. ET
Ian Heinisch vs. Tyler Vogel
Josh Huber vs. Clay Wimer
Danny Mainus vs. Brandon Royal