Hi. How are you? Good? Me too. It's time for WWE ROADBLOCK FREE LIVE STREAM (of thought) COVERAGE! I don't really know a lot about what's on the card beyond HHH vs Dean Ambrose and Brock Lesnar vs the Wyatts. Hey, it's something to watch on a Saturday night, right?
WWE ROADBLOCK FREE LIVE STREAM (of thought) PREDICTIONS:
HHH beats Ambrose clean then Reigns comes out and they do some stuff. In no way will HHH be made to look weak.
Brock beats the ever living shit out of the Wyatts. He will be a monster. It'll be the most fun thing of the night.
I will regret not having alcohol for this.
No worries, I ended up getting booze. Whew. That was a close one.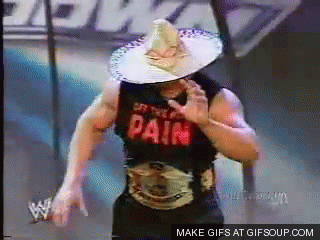 WWE ROADBLOCK FREE LIVE STREAM (of thought) COVERAGE!
Don't worry, you'll see more words here once the show starts.
I found the full card! Well, I saw a dude on FB post one and that's as much authority as I need. Authority. JOKES!!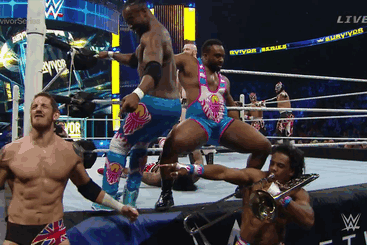 New Day vs. League of Nations – WWE Tag Titles
New Day has debuted Booty-O cereal. I've been informed this is racist. It's definitely weird. Especially when they are encouraging people to eat Booty.
TROMBONE!!!
New Day over as faces.
Seamus just did a shoulder tackle off the middle rope that looked like he saw Sid break his leg on Nitro and wasn't gonna take any chances.
Wade Barrett was Sheamus's partner but he's … I have no idea. It's basically 2 v 1 now. And as I type that in comes the Englishman.
Big E hits his move and NEW DAY WINS.
WHO THE FUCK IS THIS WEIRD LOOKING GOOF INTERVIEWING HEYMAN?!?
Recapping AJ and Jericho from Monday. "They were doing so well they had t-shirts." Not won titles or matches but had merch. The true sign of making it.
Jericho vs. Jack Swagger (?!?)
Jericho talked trash about Canada. Said no one was gonna get to see Bret Hart. It's going on and on.
This is … Why? Just, why? Who cares?!?
Jericho wins with the Walls of Jericho.
The Revival vs. Enzo & Big Cass (spell it out) – WWE NXT Tag Titles
Bad guys taking over. Old school style with Revival controlling and all that.
Enzo with a flying DDT then a school boy for a near fall that has the crowd chanting "this is awesome."
Revival win hitting their 3D looking finish thing.
Charlotte vs. Natalya – WWE Diva's Title
Charlotte looks like she has ringworm. Ew.
Nattie is horrible as a person. Anyone who has watched Total Divas would agree.
World Class Grappler says "WHO FIGHTS WITHOUT A SCRUNCHIE?!?"
Theyre having a UWFi style match. Really.
They tried a dramatic spot with the figure 8 as they rolled and such but ppl weren't into it.
"This is awesome" after a sunset flip powerbomb from Nattie.
Crowd into a Nattie sharpshooter. Ric helps his kid get to the rope. Nattie got distracted and Kid Flair rolled up Nattie, feet on the ropes, for the pin and win.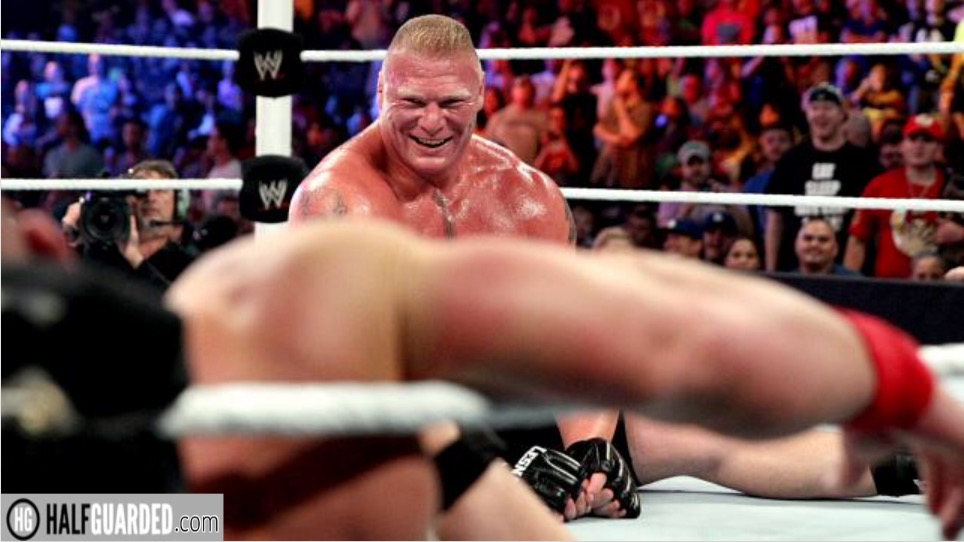 Brock Lesnar vs. Bray Wyatt and Luke Harper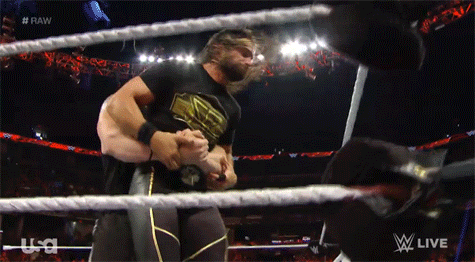 One suplex on Harper.
TWO suplex.
Three.
Four.
Five.
F5. Pin. Lesnar wins.
Sami Zayn vs … Stardust … Wow.
I know this will be a surprise to people but NO ONE GIVES A SHIT ABOHT STARDUST HAVING THE HEAT!
They're trying so hard but no one cares. Because this is the death spot. Because they all just saw Brock be awesome.
"It would be a major win for Zayn's career" bellows Cole. Oh. Totally. Nothing says you've made it like a win over a dipshit.
Zayn hits his kick for the win. Crowd goes "meh."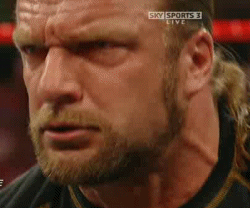 Triple H vs. Dean Ambrose – WWE Title
"Moments ago Roman Reigns sent out this tweet…" Oh, totally a badass. Kevin Nash "LOL" at that.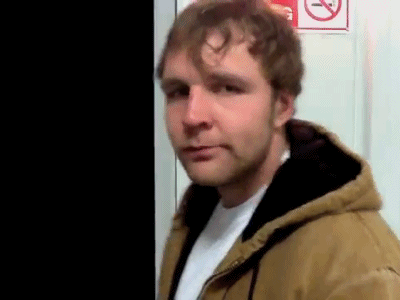 Crazy man Ambrose is engaging in a catch as catch can wrestling match.
Ambrose is my favorite dude besides the Fountain of Charisma that is below. Man, it'll suck when they ruin Nakamura.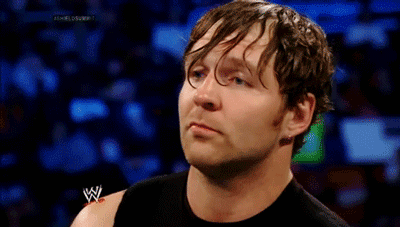 Match is OK half way so far.
NO ONE believes Ambrose has a chance. Because modern fans aren't morons (not true – many wrestling fans are missing a chromosome) they know that GUY WITH SMALL DICK WHO RUNS COMPANY won't lose to "skinny" guy. What a stupid company.
Love when they rip the announce table apart. "I want to hurt this guy but don't want him to accidentally hit a monitor."
Ambrose with a sharpshooter because Canada only knows one submission.
Dirty Deeds. 1-2-3!!!  It apparently Dean's feet were under the rope so it didn't count. Like, how does that make sense? He didn't get extra leverage or anything.
Ambrose tries to elbow HHH through a table. HHH moved. Crowd chanted HOLY SHIT!
LOLOLOOLOLOL. Ambrose dived in to beat a ten count and HHH pinned him clean with a pedigree.  DUH!!!!
---