Boardwalk Hall
Atlantic City, New Jersey
This is where I jot down a few hundred words – mostly obvious jokes – about what's gonna happen at the next UFC show.  This one comes from Atlantic City, which is basically a town designed by and for people like Donald Trump.  USA! USA! USA!
Lightweight Edson Barboza vs. Kevin Lee
This feels like a fight between a generic American and a pirate.  A pirate that has a great peg leg he uses as a base so he can kick you real hard.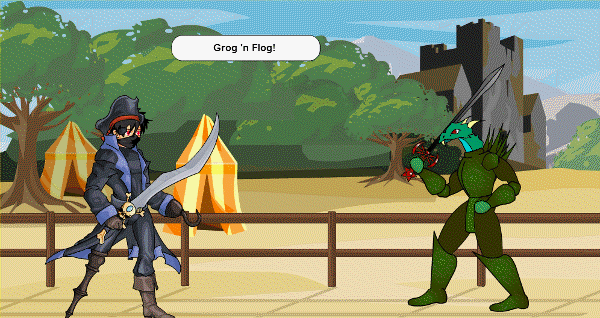 Oh, also this: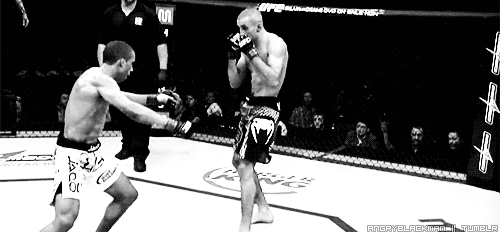 Featherweight Frankie Edgar vs. Cub Swanson
Know what the best cure for a career defining knock-out loss is?  Another fight right away!
(That could probably apply to both guys, if we're being honest.)(Who is this "we" shit?)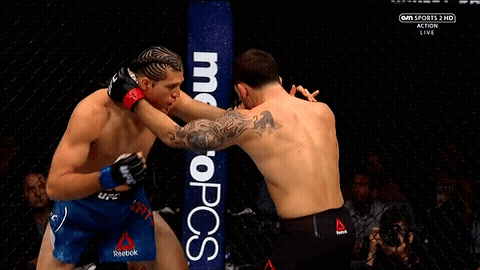 Heavyweight Chase Sherman vs. Justin Willis
Sherman is kinda nimble for a big guy but … Whatchutalkingabout, Justin?
Middleweight David Branch vs. Thiago Santos
David Branch: generic fighter at large.
Thiago Santos: generic Brazilian fighter, also at large.
Bantamweight Aljamain Sterling vs. Brett Johns
Best part of this will be hearing Matt Serra yell, "ALJO" over and over again.  And, yes, you will be able to hear it.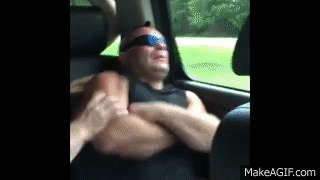 Lightweight Jim Miller vs. Dan Hooker
Hooker? Miller?  But I barely even know her.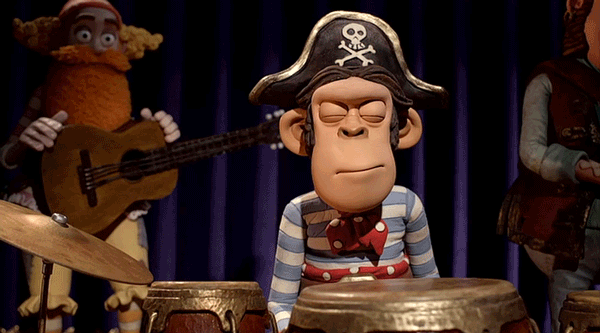 Welterweight Ryan LaFlare vs. Alex Garcia
Sounds like a gay Canadian vs an American from Texas.  Like, Garcia is one of those dudes you go, "Oh, yeah, he IS Hispanic, isn't it?" (That's all based off his first name being Alex.)
Flyweight Magomed Bibulatov vs. Ulka Sasaki
The Badass Part of Asia vs the Smart Part of Asia
Welterweight Siyar Bahadurzada vs. Luan Chagas
I mean, I see lots of letters here, and they're all in a row like they would be for a name, but none of those four words are actually names.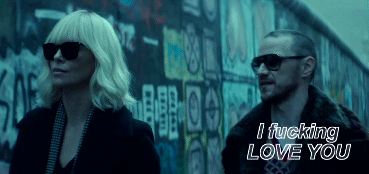 Light Heavyweight Corey Anderson vs. Patrick Cummins
I think I have Corey as a top 10* light heavyweight, which says a lot about:
My shitty rankings, that I'm not sure.
The shitty quality of the LHW division.
Anderson being boring because he's obviously somewhat good and yet is buried deep on a nothing card.
*I checked and he's #11
Women's Bantamweight Leslie Smith vs. Aspen Ladd
I feel as if these are two chicks who would be fighting even if there was zero money in WMMA.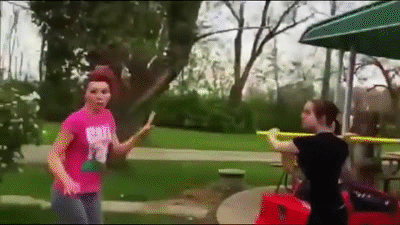 Bantamweight Merab Dvalishvili vs. Ricky Simon
Merab is a new one.
Welterweight Tony Martin vs. Keita Nakamura
Yeah, please, tell me you care and do it in a convincing manner.  You fucking liar.
The Entire UFC Atlantic City Card
Lightweight Edson Barboza vs. Kevin Lee
Featherweight Frankie Edgar vs. Cub Swanson
Heavyweight Chase Sherman vs. Justin Willis
Middleweight David Branch vs. Thiago Santos
Bantamweight Aljamain Sterling vs. Brett Johns
Lightweight Jim Miller vs. Dan Hooker
Welterweight Ryan LaFlare vs. Alex Garcia
Flyweight Magomed Bibulatov vs. Ulka Sasaki
Welterweight Siyar Bahadurzada vs. Luan Chagas
Light Heavyweight Corey Anderson vs. Patrick Cummins
Women's Bantamweight Leslie Smith vs. Aspen Ladd
Bantamweight Merab Dvalishvili vs. Ricky Simon
Welterweight Tony Martin vs. Keita Nakamura