The Middle of an IRC Debate
The World of Violent Cage Fighting Sport
I've never cared much for rankings.  When your top level fighters fight, what?, maybe 3 times a year – at best – what does it really mean to be ranked higher or lower?  And for a sport with far more fluke finishes than is typical, just getting a W doesn't always mean much (See Matt Serra d. Georges St. Pierre).  Still, you people like rankings and folks like to debate them and I'm bored as shit so here we go.
In general, if you beat someone, you're ranked above them unless there are extenuating circumstances. (i.e., Stefan Struve beat Stipe Miocic and Miocic has never avenged that loss but I'm not ranking Struve higher due to the obvious).  More recent activity is weighted more, though there aren't algorithms or anything. And if two dudes haven't fought and are near one another in general, I'll probably pick the dude I think would win.  This is scientific, I know.  OH!  And if I think the division is really lacking (I'm looking at you, heavyweights and women's featherweight), I'm just gonna rank as many as I feel is appropriate.
And I reserve the right to randomly change these based on nothing more than my womanly intuition.
By default, non-interim champions are listed first, interim champions are listed second, and dudes who have popped for stuff aren't ranked while suspended, Jon Jones.
HALF-@$$ed UFC RANKINGS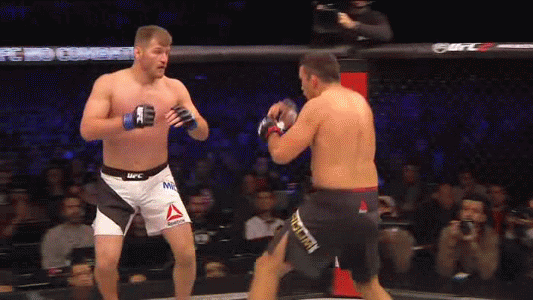 HEAVYWEIGHT
Stipe Miocic (c)
Francis Ngannou
Alexander Volkov
Curtis Blaydes
Fabricio Werdum
Alistair Overeem
Cain Velasquez
Mark Hunt
Derrick Lewis
Well, Werdum tumbles a butt-tonne, doesn't he?  Volkov moves way up in response.  Slowly but surely you can see the old guard heavyweights falling away as the new blood asserts itself.  Except for Cain, who knows what's up with that Brown Pride lover.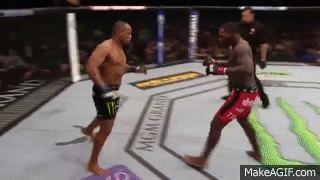 LIGHT HEAVYWEIGHT
Daniel Cormier (c)
Alexander Gustafsson
Volkan Oezdemir
Mauricio Rua
Glover Teixeira
Ilir Latifi
Ovince Saint Preux
Misha Cirkunov
Jan Błachowicz
Jimi Manuwa
Corey Anderson
Good job, Manuwa: you lost to a loser.  That makes you a loser too.  Corey Anderson is also a loser – really, the whole division is a sad sorted bag of loser.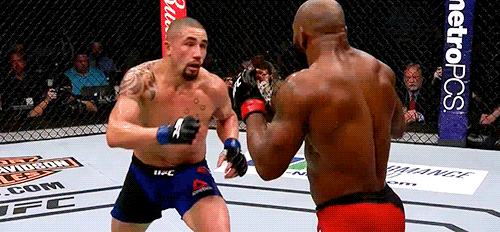 MIDDLEWEIGHT
Robert Whittaker (c)
Yoel Romero
Luke Rockhold
Chris Weidman
Kelvin Gastelum
Jacare Souza
Michael Bisping
Anderson Silva
Derek Brunson
Well, GSP is now a middleweight, and #1 in the world by default, and that's weird.  Bisping drops down to #5 because, let's face it: he was never super, duper great to start.  Curious if GSP defends the belt or not?  I hope for not because chaos is the way of the world now. GSP DROPS BELT BECAUSE HE IS A WIMPY MAN.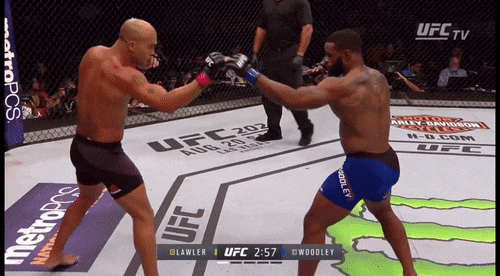 WELTERWEIGHT
Tyron Woodley (c)
Rafael Dos Anjos
Stephen Thompson
Colby Covington
Robbie Lawler
Demian Maia
Jorge Masvidal
Darren Till
Kamaru Usman
RDA has certainly thrived at 170, hasn't he?  It was one thing to school Magny but he took apart Lawler like it was a walk in the park.  Covington keeps getting people talking but the dude did go out and beat Maia so you have to take him as a legit guy now.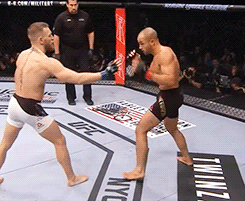 LIGHTWEIGHT
Conor McGregor (c)
Khabib Nurmagomedov (champion or some sort)
Tony Ferguson (ic – though maybe not champion because no one knows anymore)
Edson Barboza
Eddie Alvarez
Justin Gaethje
Nate Diaz
Kevin Lee
Dustin Poirier
Michael Johnson
OK, so, Conor was the real champion then went boxing.  Tony won the interim title.  Then Khabib just won … something.  They called it the real belt but no one has a fucking clue.  The UFC has destroyed this division and it is fucking hilarious. FEATHERWEIGHT
Max Holloway (c)
Brian Ortega
Frankie Edgar
Jose Aldo
Chan Sung Jung
Cub Swanson
Yair Rodriguez
Darren Elkins
Jeremy Stephens
Josh Emmett
Ricardo Lamas
That Brian Ortega, eh?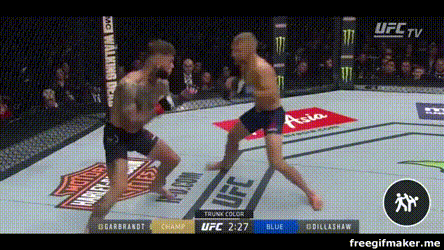 BANTAMWEIGHT
TJ Dillashaw (c)
Dominick Cruz
Cody Garbrandt
Jimmie Rivera
Raphael Assuncao
John Lineker
Bryan Caraway
Aljamain Sterling
Marlon Moraes
John Dodson
Dillashaw crushed Cody and now the Bad Guy in Karate Kid needs to get his comeuppance.  Again.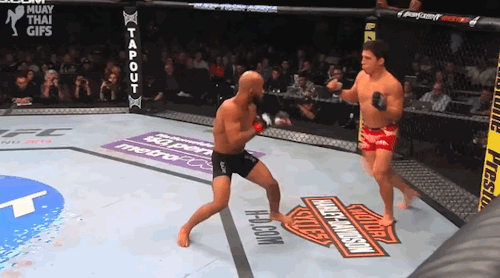 FLYWEIGHT
Demetrious Johnson (c)
Henry Cejudo
Joseph Benavidez
Sergio Pettis
Jussier Formiga
Ray Borg
Wilson Reis
Brandon Moreno
Ben Nguyen
Tim Elliott
This is DJ and then 9 Guaranteed Losses. I have a new challenge for DJ: become the first man to have a win over every single person in a top ten.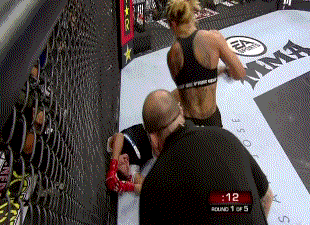 WOMEN'S FEATHERWEIGHT
Cris Cyborg (c)
LOL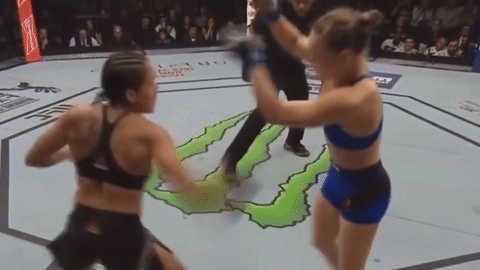 WOMEN'S BANTAMWEIGHT
Amanda Nunes (c)
Holly Holm
Raquel Pennington
Julianna Pena
Ketlen Vieira
Sara McMann
Cat Zingano
I see the top five as somewhat interchangeable. The rest aren't close. At least she has a good husband. You know who…
(Do I even rank Her anymore? NO!)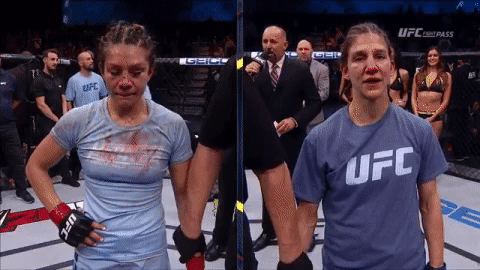 WOMEN'S FLYWEIGHT
Nicco Montaño (c)
Valentina Shevchenko
LOL
Shevchenko will be champion by the end of 2018.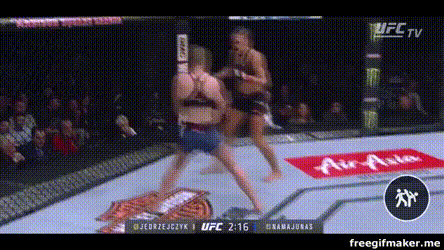 STRAWWEIGHT
Rose Namajunas (c)
Joanna Jedrzejczyk
Jessica Andrade
Claudia Gadelha
Karolina Kowalkiewicz
Tecia Torres
Michelle Waterson
Cynthia Calvillo
Carla Esparza
Felice Herrig
I once wondered if JJ would ever be truly challenged and now I wonder what we all wonder: will she return and win?  Turns out, she didn't because Rose is a thug.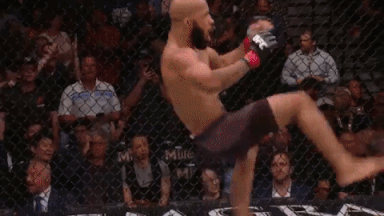 POUND FOR POUND
Demetrious Johnson
Georges St. Pierre
Max Holloway
Conor McGregor
Daniel Cormier
Robert Whittaker
TJ Dillashaw
Stipe Miocic
Frankie Edgar
Tyron Woodley
Dominick Cruz
*Women are not listed alongside men.  Our rankings understand Sharia.
The gulf between DJ and #2 is as wide as any you'd find at a porn convention.
BUY UFC STUFF