The other day I was meticulously studying the UFC buyrate and business performance for 2015 and it caused me to wonder, "what are the greatest films in history to feature drilling?"
So I came up with a shortlist of candidates and tallied votes from an infant school, an old folks home, a prison, a swinger's club and oil rig in the Middle East to bring you the definitive list of films that featured drilling.
The Greatest Films Based On Drilling: Marathon Man (1976)
I have only seen this once when I was a kid, it was a Friday night, my parents were out and the babysitter was working her way through the drink's cabinet. To be fair I was too young to follow what was going on, but like all children I had a very justifiable fear of dentists. So when Laurence Olivier went to town on Dustin Hoffman's teeth with a drill while repeatedly asking "Is it Safe?" I didn't have to understand the complicated plot about Nazi war criminals and stolen diamonds to be scared out of my mind.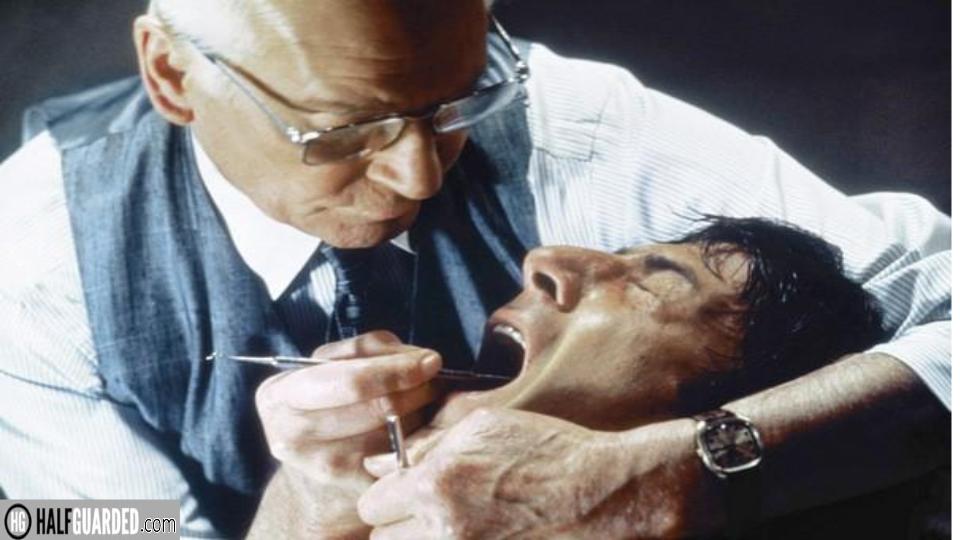 But as terrifying as Olivier was, he was nothing compared to the fear I had for my own real life dentist Doctor Blackburn or as he was more commonly known "Butcher Blackburn!" Yes, the dentist my parents sent me to was nicknamed "Butcher!" Is it any wonder I'm fucked up.
The Greatest Films Based On Drilling: Driller Killer 1979
Imagine Death Wish, but instead of Charles Bronson going round shooting muggers with a gun you have Abel Ferrara killing people who piss him off with a drill. I never got to see this as a kid as it was responsible for kicking off the "video nasty" scare that had the government, the press, religious groups and lots of other self appointed moral guardians who love spoiling everyone's fun scrambling to censor the new home video craze. Driller Killer was banned in the UK for 15 years and only released uncut in 2002, by which time we'd seen 9/11 happen live before our eyes and a low budget indie movie with crappy special effects probably didn't seem that horrifying any more.
The Greatest Films Based On Drilling: We need to talk about Kevin 2011
I've never seen this film either because it looks as depressing as my wageslip. However in the trailer it does show a scene where a woman with a constantly crying baby is driven to standing next to a workman with a pneumatic drill to drowned out the cries for a moment. People who have been forced to listen to me speaking on my "On the Comic Couch" podcast have been known to do the same thing.
The Greatest Films Based On Drilling: Body Double 1984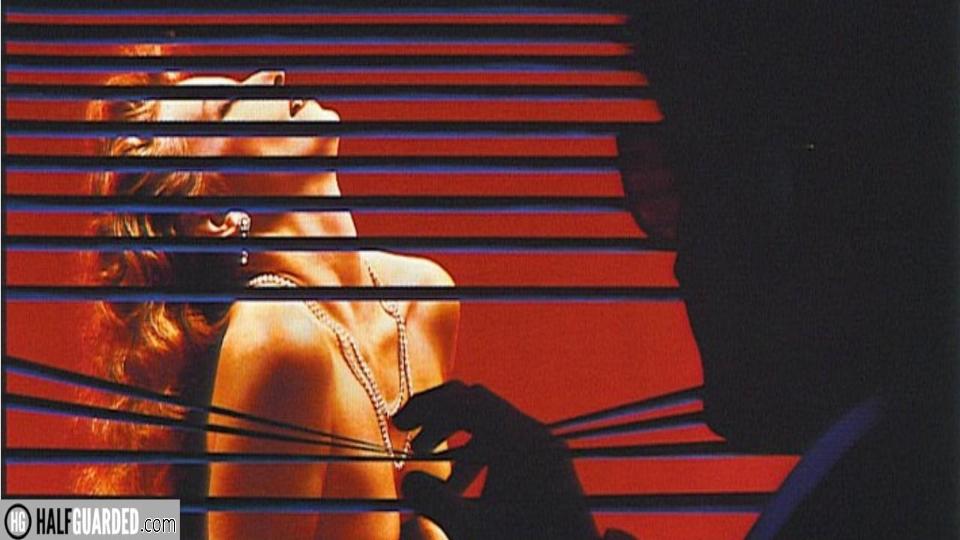 This is actually a cracking good film. Legend has it that this Brian De Palma movie was originally conceived as the first Hollywood film to feature hardcore sex but someone lost their nerve and instead it became an erotic thriller paying homage to Hitchcock's Rear Window and Vertigo. It's worth seeing for it's superior plotting and tension building, some truly amazing twists but best of all it features a hot Melanie Griffths in a golden leotard and that alone will have you thanking me for recommending  it.
So where does the drill come in? Well the hottie who played Mandy Winger in Dallas (Trash with class) meet's her end when she get's drilled through the stomach. That may sound gratuitous, but it made it eligible for this list so thumbs up.
The Greatest Films Based On Drilling: Full Metal Jacket 1987
There is so much drilling going on in this film that they need a sergeant and an instructor to be in charge of it all. The first half of this film is all about drills, they even sing songs about drilling and how great it is.  Also believe it or not the Full Metal Jacket Drill Instructor's song was released as a single and actually reached number two in the UK charts when that actually meant something.
Aside from drilling this film also has a great origin story for the Kingpin from Netflix's Daredevil series and it's also set in the same cinematic universe as Platoon, Deer Hunter, Missing in Action and Apocalypse Now and if you watch after the credits you'll see they were building to a big movie which would feature Robert DeNiro, Charlie Sheen, Martin Sheen, Chuck Norris and R. Lee Ermey teaming up to win the Vietnam War. It sadly never got made…..because of Jane Fonda.
The Greatest Films Based On Drilling: Armageddon 1998
The Citizen Kane of drilling based movies. Just think if Rosebud had been a drill instead of a sledge Citizen Kane could have been the Citizen Kane of drilling movies itself.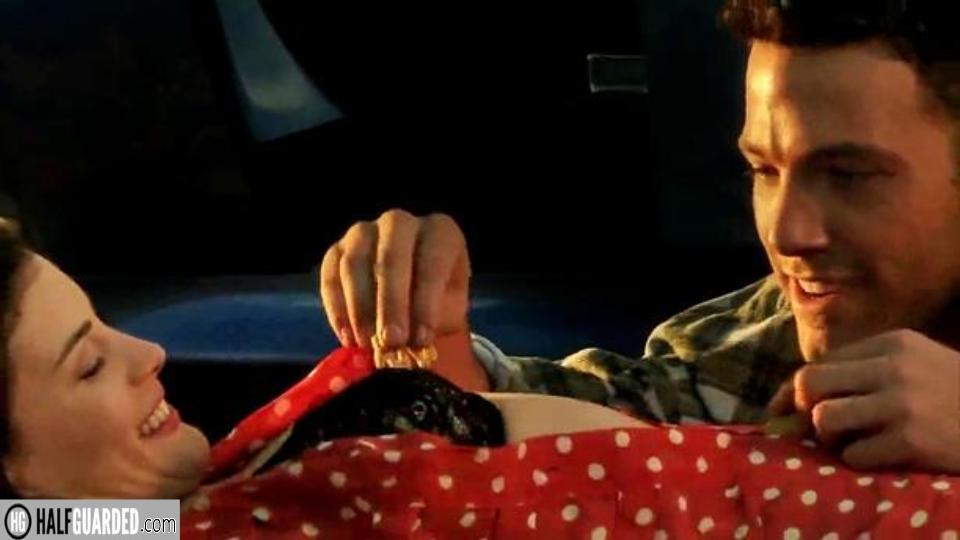 Armageddon puts the glory of drilling on the pedestal where it belongs. Showing us that it is easier to teach drillers to be astronauts than teach astronauts how to drill. When humanity is threatened with extinction it is naturally a team of drillers that the world puts all their hopes for survival in.
Three things make this film great:
Die Hard's John Mcclain tries to kill Batman after catching him in bed with the hot Elf from Lord of the Rings.
Aerosmith were so inspired  by our drilling heroes that they saved their greatest song (and maybe the greatest song ever) for this film.
And there is the supposedly moving but instead unintentionally hilarious line "That man's not a salesman, that's your daddy" don't know why but I had an absolute hernia laughing in the theatre at that line, much to the disgust of my date who I don't think I was going to get anywhere with anyway.
So that's my list, but what are YOUR favourite drilling based movies? I don't really give a shit but tweet me at @el_bookseller let's face like me you've probably nothing better to do.
Dazza