When "Smells Like Teen Spirit" was released in 1991, the sardonic grunge anthem forever changed popular music. Acknowledged as a half-hearted joke by Kurt Cobain – who, as it turns out, hated pretty much the entire "Nevermind" album – the track nonetheless became a cultural sensation and, in many ways, a Gen X rallying cry.
Despite being hailed as a "revolutionary" tune, however, there was hardly anything "new" about the song whatsoever – even Cobain himself said the track was basically nothing more than an amalgamation of Steve Albini-tinged college rock (the Pixies and Big Black inspiration is unmistakable) and AOR staples (most notably, "Louie, Louie" and "More than a Feeling.") Alas, the Credence Clearwater Revival meets Iggy Pop vibrato was certainly a new sound for the MTV-weaned masses, and flannel-clad loafers and idlers coast to coast gobbled up the band's major record debut.
Nirvana and its greasy haired, heroin-injecting kindred from the Pacific Northwest killed the "hair metal" movement by simply out-powering it. Motley Crue, Guns 'N Roses, Metallica and the rest of the wild children of the Reagan era had gotten too mushy and sentimental and grandiloquent, with sappy, overblown music videos and dawdling ballads that took up half an hour of radio airtime. While Pearl Jam, Alice in Chains and Soundgarden may have softened up the clog in the drain, "Smells Like Teen Spirit" was the plunger that ultimately ripped that sucker out of the national consciousness. It was loud, it was stupid, it was self-righteous and, then, it got even louder. So yeah, that pretty much personifies what '90s youth culture was all about, in hindsight.
Of course, Cobain would go on to become a near-Messianic figure. Hailed as a musical genius – despite his subpar guitar skills and lyrics that he literally copied and pasted out of abstract poetry books – he decided that fame and fortune and all that stuff wasn't for him. Instead, he opted to wallow in self-pity and substance abuse, and after making millions of dollars moaning and wailing about how much a broken home damaged him, he voluntarily decided to widow his wife and orphan his child by killing himself. And for such brazen self-centeredness, he remains a revered object of worship to this very day.
While "Smells Like Teen Spirit" is undoubtedly a high-water mark of 1990s pop culture – for better and for worse – that's pretty much the extent of Cobain's impact on the music industry. In all, his band only produced three and a half albums of original material, and the follow-ups to "Nevermind" – perhaps marred by the emergence of a small armada of mass-marketed alt-rock groups that replicated the "Nirvana sound" with the effortlessness of a Keane printing – didn't have an iota of the impact. Outside of "Teen Spirit," Cobain's only other ineffaceable cultural contribution – irony of ironies – seems to be merely the fact he offed himself.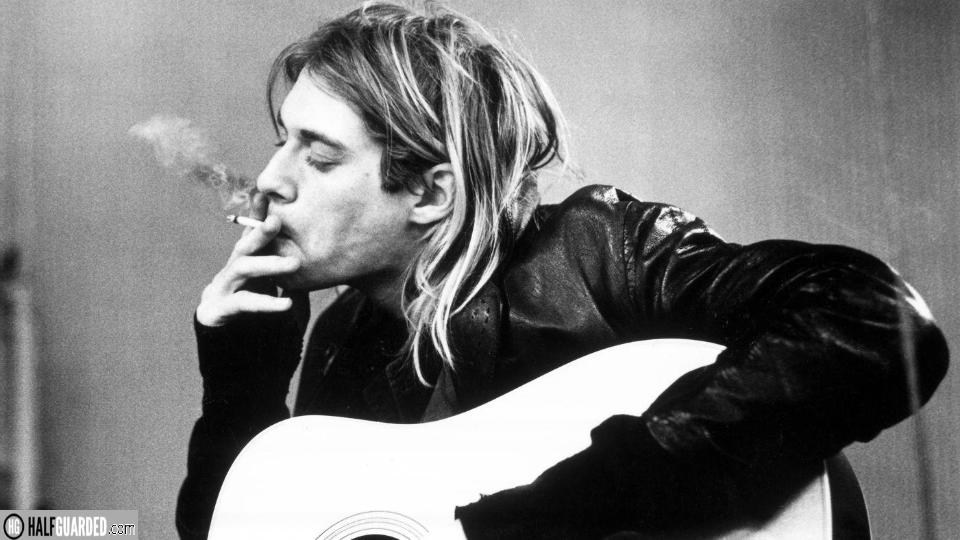 Like some sort of Arthurian legend, I vividly recall MTV and Rolling Stone and Spin and all those other detestable corporate tastemakers yammering on and on about "the next Nirvana," that fabled pure rock and roll force that was going to save popular culture from the Backstreet Boys and Mandy Moores of the world. Techno acts like The Prodigy and the Chemical Brothers were going to be it, but they didn't pan out. Nor did the Strokes and the Hives and the White Stripes or anybody else they told us would. Instead, we more or less let guitar-driven popular music die out and embraced the overproduced greatness of Kanye West and LCD Soundsystem, while hipster dingbats convinced themselves unlistenable garbage like Animal Collective and Joanna Newsom were proudly "carrying the torch" previously held by chord-crushing, testosterone-addled titans like Jimi Hendrix and anybody with the last name Ramone or Allman.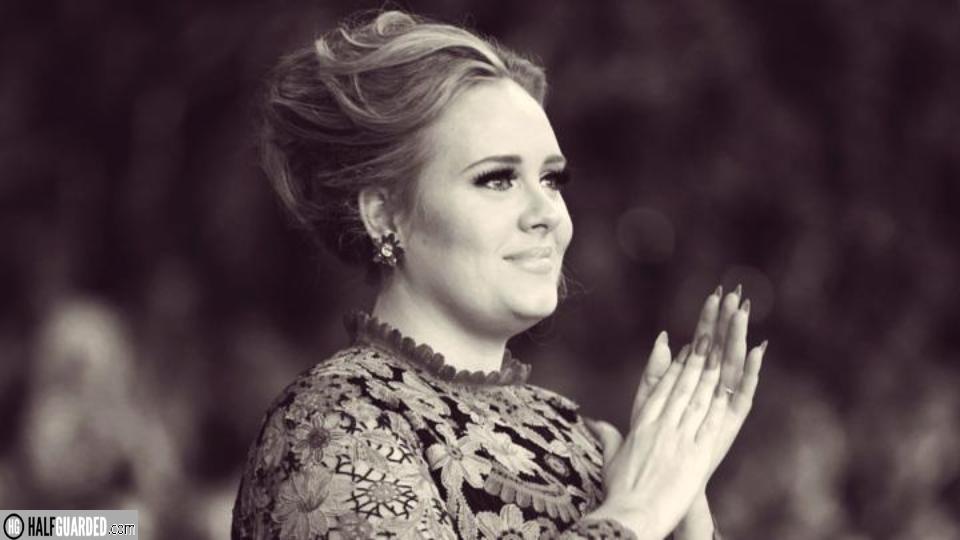 By 2009, pop had gotten so plastic and formulaic that the CD casings themselves had more authenticity than the music actually included on the discs. Lady Gaga, Kelly Clarkson, Flo Rida, Owl City and Jay Sean were sitting on the top of the charts, and albums from Susan Boyle and Hannah Montana were among the 10 best-selling albums worldwide. If pop music had been in terminal decline since the mid-1990s, I do believe this point would have to be considered the nadir.
Despite representing wildly different genres, the impact of Adele's "Rolling in the Deep" is pretty much equivalent to that of "Smells Like Teen Spirit" two decades before. When the track from the Tottenham native dropped in late 2010, it was complete anathema to everything on the airwaves. It was stripped down, straight forward and devoid of any production gimmicks – no samples, no autotune, no overproduced beats. Sure, it wasn't a guitar driven track, but it was powered by something every bit as radical and revolutionary as Cobain's raspy howls about mosquitoes and albinos – a booming, commanding voice with more force than a thousand thrashing death metal solos.
"21" didn't make Katy Perry and Ke$ha and Beyonce and Taylor Swift irrelevant, but it did reveal just how anemic their records are. Tracks like "Someone Like You" and "Set Fire to the Rain" were old school, singer-songwriter throwbacks that blew everything else in the mainstream out of the water; like Carole King and Gladys Knight before her, Adele's smoky, salty lilt had a natural power that the Miley Cyruses and Carly Rae Jepsens of the world could never produce, even with millions of dollars in recording studio engineering bills. Not even Aretha Franklin – Aretha freakin' Franklin! – could outdo her when she covered her tunes, which is pretty much the musical equivalent of beating Steph Curry in H-O-R-S-E.
After a steady diet of sugary bubblegum tracks from Rihanna and Pink, Adele was the aural equivalent of a two-pound roast beef sandwich falling out of the heavens. It had weight, depth and was super savory; whereas the music of Nicki Minaj and Fergie relied upon aesthetics and theatrics to move records, all Adele needed was a microphone and somebody who knew a couple of piano notes and she could put chills up and down your spine. That the album is still charting half a decade after its release tells you all you need to know about its cultural import.
With the stealth release of "25," – which over the course of just a few weeks, has already become one of the year's best-selling albums – Adele has ascended to an even higher popular culture plateau. The raw emotion of "Hello" harkens back to the best work of '80s icons like Prince and, obviously, the pioneering, proto-diva work of Etta James and Dusty Springfield. What makes the track so countercultural is that – in a pop landscape dominated by the glossy and the vulgar and the vapid – it actually speaks to our core humanity. Indeed, that's the appeal of Adele's entire oeuvre; it's not a bunch of flashy, semi-political claptrap, it is oh-so elementary music about heartbreak, regret and weakness. Instead of relishing the pity as a totem like Nine Inch Nails or Radiohead or pushing it into some lyrically-convenient factory mold of (pick a Carrie Underwood song), Adele's music leaves you in awe of the sadness that comes with being lovelorn and rejected. Unlike virtually every other mainstream songstress, rocker or rapper out there, Adele's music displays a certain beauty to our pain, without ever overemphasizing it or making it too dramatic.
Believe it or not, Adele's recording career has already surpassed that of Kurt Cobain in longevity – he was only active from 1989 to 1994, while she's been making albums since 2008. One can easily look at how many albums Adele has sold compared to Nirvana and make a quantitative call, but qualitatively, I think it's similarly hard to deny Adele has had the greater impact. When you listen to "Come As You Are" – itself, a song ripping off a tune by indie act The Killing Joke which, ironically, is another rip-off of a song by The Damned – you don't really feel anything. I mean, it's groovy I suppose, but the lyrics – a jumble of Dali imagery and indecipherable references to "bleach" and "mud" – have about as much impact as a gnat hitting a Hummer's windshield. Meanwhile, "Rumour Has It" is not only an irresistible toe tapper, it features a full narrative, complete with a delightful "twist" ending. "Heart Shaped Box" evokes a certain sense of dejection, but it's non-directional – it just makes you feel bleak for the sake of feeling bleak. Conversely, "When We Were Young" does such a remarkable job of capturing the bitter sweetness of nostalgia that you can't help but lay yourself and your own experiences over the track. Adele's songs conjure up specific emotional cues, and through her music, you are afforded a lyrical, introspective venue to cathartically exorcise your own demons. Simply put, nobody in any genre today does a better job of making you "feel" their music, of having it personally radiate through your bones, than Adele.
Emotional music never falls out of fashion. That's why we're still listening to Roy Orbison and Otis Redding and Curtis Mayfield, while you haven't even thought about ex-chart-toppers like The Wallflowers or Chumbawumba or The Veronicas in years. Nirvana – a band already relegated to the pantheon of dusty stadium acts on today's "classic rock" stations – has slowly become just another formerly popular act. To Gen Y kids, their popularity is every bit as inexplicable as the popularity of Wham and Oingo Boingo; if there's an "essence" to Cobain's works, it's all but undetectable to today's high schoolers and college freshmen. But Adele's music – not unlike the best work by James Taylor and Elvis Costello – will still have that same gravity when they turn 40. The miasmic musings of a smack-addict may convey a peculiar aesthetic attraction, but there's no way a 16 year old can fire up "Lithium" and walk away with any stirred emotions. On the other hand, sexagenarian widows and pre-teens dealing with their first unrequited crush alike are weeping buckets to Adele – and they will be for the foreseeable future.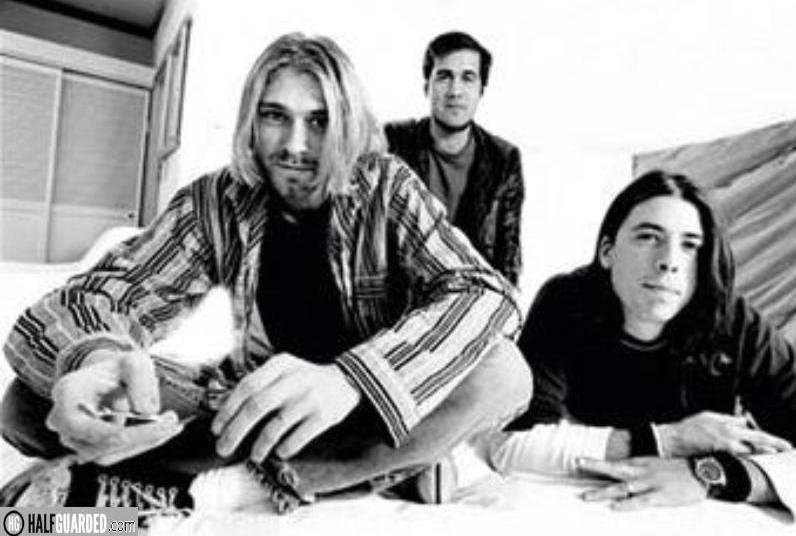 There is obviously a place in rock and roll history for Kurt Cobain. After all, his abstract, melancholic, mope-core pop-metal pretty much shaped AOR for the better part of 10 years, giving us such illustrious acts as Nickelback and Puddle of Mudd along the way. That said, the power of Cobain's music remains nostalgic at best, and at worst, flat out superficial. Adele will be eligible for the Rock and Roll Hall of Fame in 2033. If she never recorded another song, she's still a first ballot shoe-in. By then, "Smells Like Teen Spirit" will be a 42-year-old track, and the college freshmen when it was first released will be 60.
When they hear "when the light's out, it's less dangerous," I doubt any poignant thoughts or cherished memories will come to mind. But when they hear "sometimes it lasts in love, but sometimes it hurts instead," I assure you, they will still have to dab tears from their eyes.
Cobain's music no doubt exhibits a sort of raw power. However, Adele's music demonstrates something much more meaningful, and something that's been in short supply in music over the last decade or so: a little thing we call staying power.