Loading ...
---
At 28 years old, Jonny "Bones" Jones is generally considered the greatest fighter in MMA history. His record stands at 22-1 (15-1 UFC), with his lone loss being a fluke disqualification to Matt Hamill in 2009. In reality, he has really only been tested once in his career, against Alexander Gustafsson, in a five round war, where Jones had only trained a few weeks for the fight. He has wins over all of the greatest light heavyweights of the last 5 years. Shogun, Rampage, Machida, Rashad, and Cormier all watched as Jones had his hand raised against them. His record speaks for itself. Right now, it's really an open and shut case; Jones is truly the greatest of all time.
A closer look at his resume shows an interesting pattern however. Jones does not finish fights anymore. Following the Hamill "loss," Jones finished his next 6 fights in a row; 3 by submission and 3 by TKO. Brandon Vera, Vladimir Matyushenko, Ryan Bader, Mauricio Rua, Quinton Jackson, and Lyoto Machida were all soundly defeated by Jones. It was a legendary, career defining run. That was back in 2011 though. Since choking out Machida, things have changed dramatically in the way Jones has been winning his fights.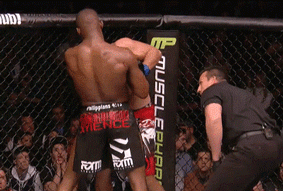 Simply put, Jones has not been as dominant. Since April of 2012, Jones has gone 7-0, but with only two finishes. Granted, he is competing against the best fighters in the world, but five decision wins is pretty lackluster for someone who was such as unstoppable beast earlier in his career. Looking at his last 7 fights even closer, Jones' two finishes came against two fighters who weren't even real light heavyweights.
At UFC 152, in September 2012, Jones took on Vitor Belfort. Prior to this fight, Belfort had most recently fought three times at middleweight. In this instance, Belfort moved up in weight, fought Jones on short notice (about a month), and went into the matchup with a broken hand. Shockingly, the one-handed Belfort nearly submitted Jones in the first round with an armbar. In the end, Belfort gassed and Jones was able to win the fight by submission in the fourth round. Since 2012, Belfort has never fought at light heavyweight again, finding middleweight to be a more realistic and comfortable weight class for himself. It seems that the earlier version of Jones would have beaten the undersized, under trained, injured Belfort much more readily. Again, this was one of Jones' two finishes since the start of 2012.
After the Belfort fight, Jones defended his championship against another long time middleweight contender, Chael Sonnen. Coming into the fight, Sonnen had gone 2-2 at middleweight and was not deserving of a light heavyweight title shot in any fashion. Sonnen, who was a big draw at the time, really got the championship bout because he was a coach on the The Ultimate Fighter reality show against Jones that year. When the fight took place in April 2013, Jones dominated from the opening bell and won by first round TKO. It was an impressive win, but again, Sonnen was never a legit light heavyweight contender and competitively did not even belong in the cage with Jones.
The Beginning of Jon Jones Descent
Since the Sonnen fight, Jones has won four straight, all by unanimous decision. Alexander Gustafsson, Glover Teixeira, Daniel Cormier, and Ovince Saint Preux all have losses against Jones. Unlike his earlier opponents in the UFC, however, all four of these fighters lasted five rounds with the G.O.A.T.
Out of the four decision wins, Jones' most disappointing performance had to be with Ovince Saint Preux (OSP) last Saturday night at UFC 197. Despite being ranked in the top ten of the light heavyweight division, OSP (19-8) came into this fight going a pedestrian 3-2 in his last five UFC fights. His last win was against Rafael Cavalcante (a fighter who is 1-4 in the UFC). OSP also took this fight on three weeks notice, after Daniel Cormier withdrew due to an injury.
Conversely, Jones had a full training camp and claimed to be sober for the first time since his high school years. Jones should have been primed and ready to thrash OSP. Just like his previous three fights, this seemed to be another instance where Jones could not pull the trigger and finish off an overmatched opponent. After breaking OSP's left arm with a kick in the third round, Jones still never came close to finishing the fight. It may have been the most disappointing performance of Jones' career – even though Jones believes it was amazing. The 2011 Jones would have destroyed OSP; even an OSP with a full camp and two arms.
In his late twenties, Jones is just reaching his athletic peak. He should be getting better, more dominant, more terrifying. Yet, he has less and less impressive performances as time goes on. He went to a five round decision against a journeyman fighter, who had no training camp and a broken arm. This is not the same Bones Jones that blew everyone out of the water five years ago. Jones may argue otherwise, but he just doesn't fight like the same guy. His record over the last several years proves it. Decision after decision after decision.
What does up must come down but why now?
We can all speculate as to why this has happened. But that's all we can really do; speculate – which we now do because speculation is fun! (Mike: I added the part about it being fun.)
It could be his coaching. Greg Jackson could readily be telling Jones to play it safe. Not to take risks, be careful, and win these fights on points.
It could be Jones' extracurricular activities. His history with booze, pot, and cocaine has been well-documented. The years of partying may be catching up to him.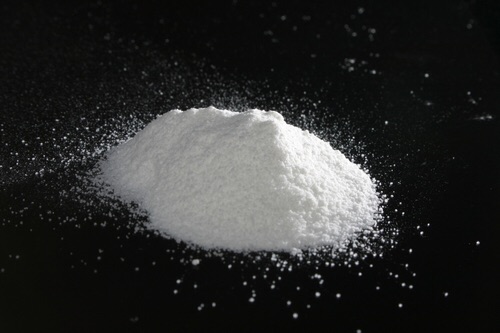 Taking a beating in the media for DUIs, hit and runs, parking infractions, drag racing, and jail time could be taking a toll on him mentally. No one can readily ignore hundreds of negative articles and thousands of derogatory tweets directed at them forever.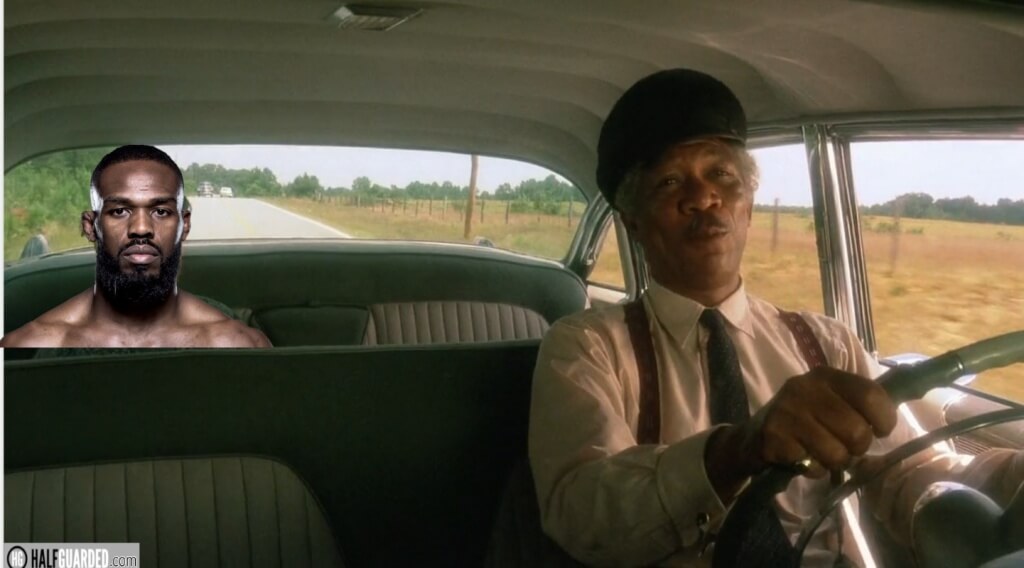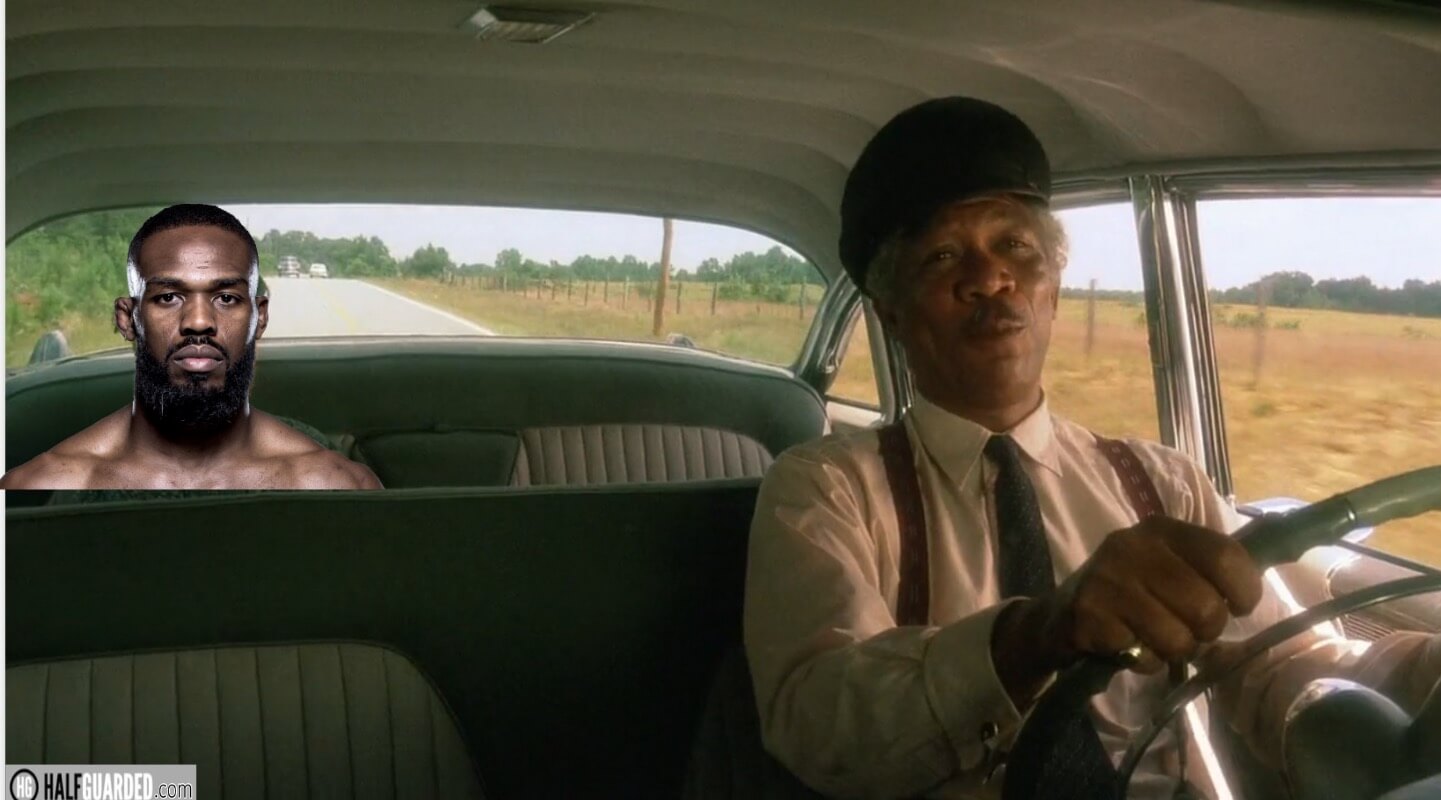 Maybe Jones just isn't that hungry anymore. He is a multi-millionaire, who knows he has the physical gifts and natural talent to beat anyone in the world. He may be coasting in training and in his fights. Do just enough to get by, win, and collect another payday. There really isn't a tangible benefit to finishing guys anymore. If he has been careful with his money, he could never fight again and live comfortably the rest of his life. (Mike: What are the odds he's been careful with his money, really?  I'll bet I have more in the bank and I didn't just make a million dollars.)
Athletically speaking, he could be a really old 28. Jones does have 23 MMA bouts under his belt. 17 of those fights have been in the UFC, against the hardest hitters in the world. He has certainly dished out a lot of punishment in his fights, but he has taken his share as well. Fighting can take an ungodly toll on the human body. He could simply be banged up and unable to compete at the level he once did.
Most likely, all of these factors have played a role in Jones' slight decline. Again, excluding Gustafsson, Jones is still winning his fights handily. He is still one of the top two pound for pound fighters in the world. When he fights, he is rarely in danger. To this day, he is an incredible fighter. He is still the G.O.A.T. That cannot be taken away from him.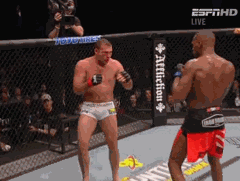 That killer we saw prior to 2012, however, has all but vanished. Jones is not beating guys as decisively. The crazy submissions and violent knockout wins are a thing of the past. He has not finished a true light heavyweight since Quinton Jackson in September of 2011. That was 1679 days ago. Ronda Rousey was fighting on Strikeforce Challengers cards back then. Jones' last real finish was a looooong time ago.
Facts are facts. Jon Jones has peaked. And he peaked several years ago.
Matt really hopes he is wrong about Jones. Maybe this run is just a slump. Maybe UFC 200 and Daniel Cormier will reinvigorate Jones and bring back the guy we all loved to watch back in 2011. Maybe.