By Dan Ryno of PunchDrunk Radio
Friday night's Bellator 153 saw the promotional debut of former UFC lightweight champion Benson Henderson. Henderson, based on his UFC pedigree, was granted an immediate 170 pound title shot against champion Andrey Koreshkov.
Koreshkov, despite a 19-1 MMA record (his only loss was to undefeated welterweight Ben Askren), entered the bout as a 2-1 underdog against Bendo. Most figured that Henderson, battle-hardened in the superior environment of the UFC Octagon, would steamroll his lesser-known adversary, andbecome the first fighter to hold gold in the WEC, UFC, and Bellator.
From the opening staredown, however, Henderson looked to be in for a long night. Koreshkov seemed to dwarf Henderson who, although he has experience fighting at welterweight, buttered his bread at 155 pounds.
Bendo couldn't close the distance, and unsuccessfully tried to finish single-leg takedowns on many occasions, eating knees for his troubles. Koreshkov landed a brutal jumping knee to punctuateround one, and Henderson seemed to see the writing on the wall.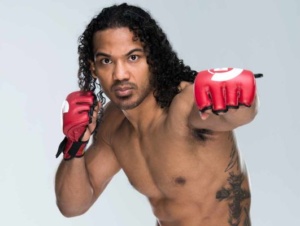 The overlooked Koreshkov dominated Henderson for 5 rounds, nearly finishing him in round 4 witha deep guillotine. Bendo survived, but survived is all he did, scoring little offense over the course of 25 minutes.
The fight immediately brought to mind a 2010 Strikeforce bout between Dan Henderson and Jake Shields. At the time, Shields was the underrated Strikeforce middleweight champion. Henderson, fresh off his highlight reel KO of Michael Bisping at UFC 100 (along with his well-received coaching stint on The Ultimate Fighter) was the hottest free agent in MMA, possibly in the history of the sport.
Feeling that his 'worth' was not translating into UFC paydays, Heno left the promotion for the greener pastures of Strikeforce. Most figured, the only man to ever simultaneously hold two titles in a major promotion (which Henderson did for Pride FC) he would be the huge fish in a small Strikeforce pond.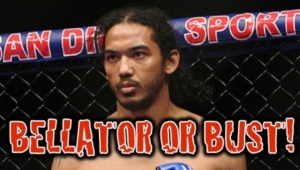 After a humbling 25 minutes decision loss to Shields, during which Hendo's saw little to no offense in the last 80% of the fight, you have to think that Dana White was somewhere smiling. And a similar grin may have come across White's face during/following Bendo's unsuccessful Bellator debut.
Former UFC welterweight title challenger Jon Fitch, whose UFC 2013 release from the promotion caused a fan uproar (due to his 14-3- 1 record with the company, and top 10 ranking), has faced similar challenges since his departure; a pair of submission losses and a failed PED test among them.
Some have theorized that the failure of UFC free agents in other promotions is due to a lack of commitment to training, and/or a false sense of superiority that leads to overconfidence.
Or, maybe these other promotions' fighters are just underrated. In the case of Benson Henderson, it seems like a mixed bag. Unwilling (or not wanting) to make the tough weight cut down to 155 pounds, Bendo may have believed he could enjoy life (with more money and less dietary restrictions), and still whitewash anything that Bellator could put in his way, due to his UFC success.
However, an immediate need to refocus is necessary. Henderson needs to return to 155 pounds, despite how unenjoyable the weight cut is. If he does so, there are tons of interesting Bellator opponents at lightweight: Melvin Guillard, Josh Thomson, Caveman Rickels, Patricky Pitbull, Michael Chandler, and, eventually, champion Will Brooks.
Dan Ryno (@danryno)