Jon Jones makes a lot of bad choices and decisions in his personal life. This has been well-documented, here and numerous other places. A DUI, a hit and run, a press conference brawl, and a failed drug test are just a few of the missteps that litter his resume. In addition, he recently received five citations from an Albuquerque police officer for drag racing and several other infractions. Currently, he is sitting in a New Mexico jail cell, awaiting a hearing for these potential parole violations. It is possible that Jones' impending comeback fight with Daniel Cormier at UFC 187 in April could be in jeopardy. Clearly, Jones has issues with authority, making good choices, and managing risk. One place he does not have trouble, though, is inside the cage.
Despite all of his run ins with the law, he is still the greatest MMA fighter of all time. He is legitimately at a different level than every other light heavyweight on the planet. His list of fallen opponents can not be dismissed. Elite fighters like Quinton Jackson, Lyoto Machida, Shogun Rua, Rashad Evans, Glover Teixera, Vitor Belfort, Chael Sonnen, Alexander Gustafsson, Ryan Bader and Daniel Cormier all walked away with losses when they fought Jones. With his erratic and risky personal life, it's shocking that Jones has been so good, for this long. As a fighter, he deserves major kudos and respect.
With that being said, instead of piling onto Jones or making excuses for his behavior, let's take a closer look at his greatness inside the cage. With all the bad publicity, it is easy to forget how good this guy really is. Here are some of his most impressive performances.
UFC 140 – December 10, 2011 – Lyoto Machida
Back in 2011, Machida was still at his peak. He was a former light heavyweight champ, with elusive striking and a black belt in BJJ; his game was a tough one to crack. In the first round, Jones and Machidawere both content to strike, with Machida having a slight edge. In the second round, however, Jones adjusted and pulled off one of the greatest submissions in UFC history. Shortly after taking Machida down to the ground and landing brutal elbows, Jones was able to sink in a standing guillotine and put Machida to sleep. It was the first time Machida had ever been submitted.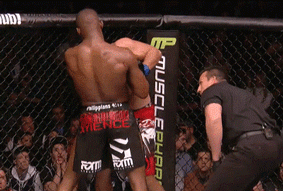 UFC 159 – April 27, 2013 – Chael Sonnen
Chael Sonnen is not one of the better light heavyweight fighters that Jones has beat, but this victory was so one sided, that it has to make the list. Jones took the credentialed wrestler, down with ease and won the fight with vicious ground and pound in the first round. What made this one even more special? Jones did it with a badly dislocated big toe. Just, look at that thing.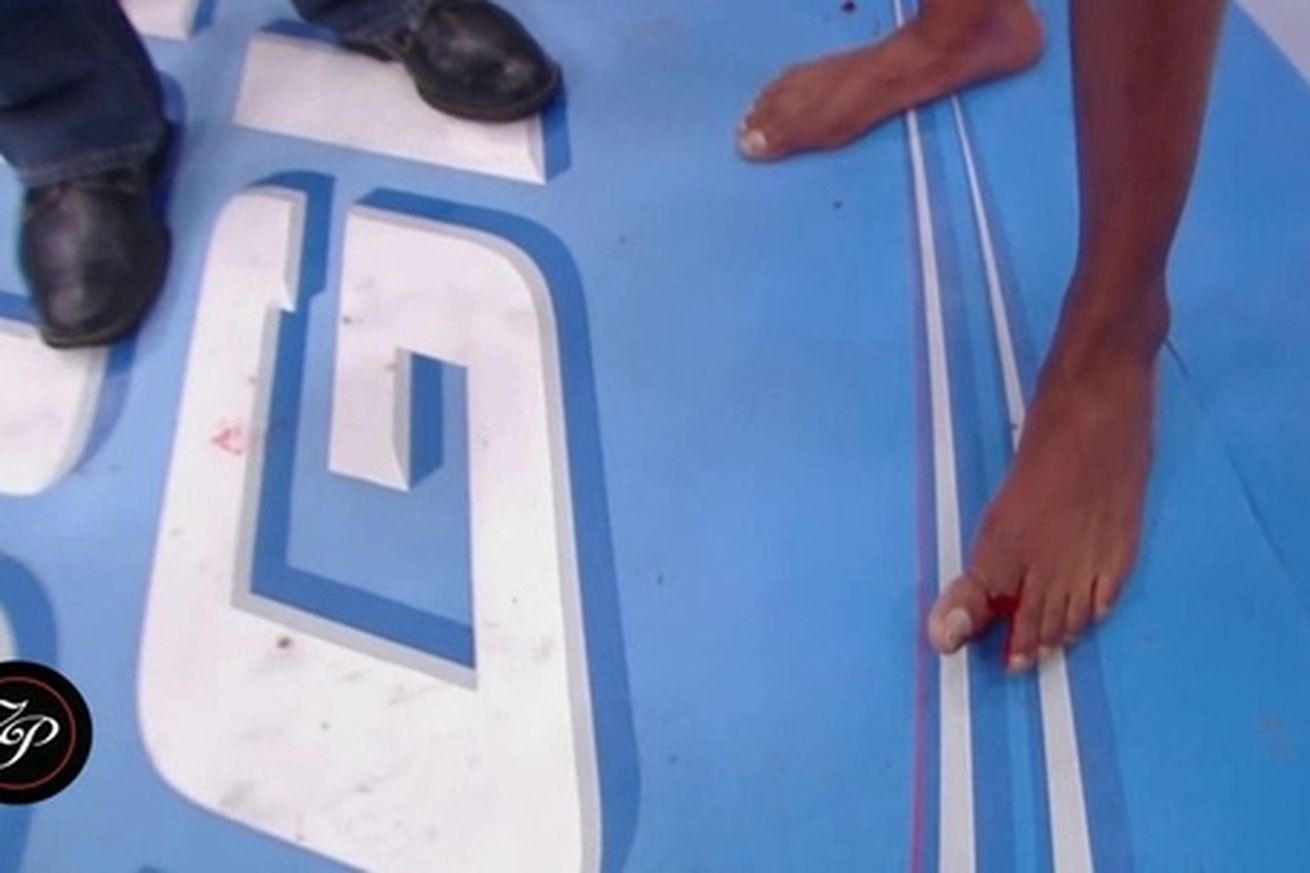 UFC 182 – January 3, 2015 – Daniel Cormier
This was probably the most anticipated fight of Jones' career. Outside the cage, the feud between Jones and Daniel Cormier had been simmering formany months; most memorably with an impromptu press conference brawl in Las Vegas. Athletically, this was going to be a tough test for Jones. Daniel Cormier was a former Olympic wrestler, who was as tough as nails. With victories over guys like Alexander Gustafsson, Anthony Johnson, Luke Barnett, and Dan Henderson, Cormier has proven to be the real deal. The Jones-Cormier fight ended up going five rounds and was fairly competitive, with each guy grinding it out for 25 minutes. By the end of the third round, it was clear though, Jones was the superior fighter. He was quicker, stronger, and just a little bit better than Cormier everywhere. Thus far, Jones has been the only fighter to ever take Cormier down and the only fighter to ever beat Cormier in the octagon. Not too shabby.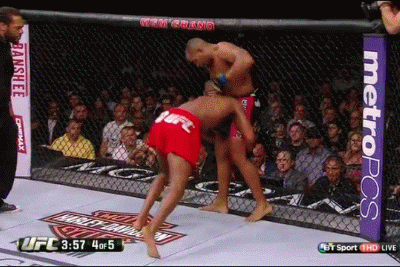 UFC 128 – March 19, 2011 – Mauricio "Shogun" Rua
This was the fight that put Jones on the map. He took this fight on short notice and put a beating on Rua. It is easy to forget, but back then Rua was still really, really good. He was actually the light heavyweight champ of the world. It can't get much more elite than that. Jones did not seem impressed, however, and just took Rua apart from the opening bell. It was very impressive, especially back in 2011.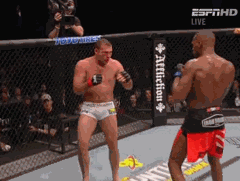 And to top it all off, Jones was only 23 years old at the time. With the victory, Jones became the youngest UFC champ ever.
UFC 135 – September 24, 2011 – Quinton Jackson
Jackson was a former UFC light heavyweight champion and number one contender when he fought Jones in 2011. This was actually Jackson's 41stprofessional MMA fight. Prior to this, he had only been submitted once before; back in 2001 against Kazushi Sakuraba. In other words, Jackson had a track record of being very difficult to submit. Jones found a way, though; when he sunk in a rear naked choke at the end of the fourth round. Jackson had no choice and tapped out for only the second time in his career. Again, Jones beat an elite, more experienced fighter in dominant fashion.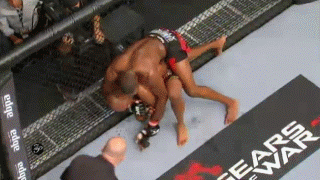 To sum things up, Jones is a total disaster outside of the cage, but inside it he has a penchant for doing amazing things. We should not forget that. I for one hope Jones can get his act together. I'd much rather see him be an all time great in MMA than a terrible driver that goes to jail every few months. Check your local court report, anyone can do that.